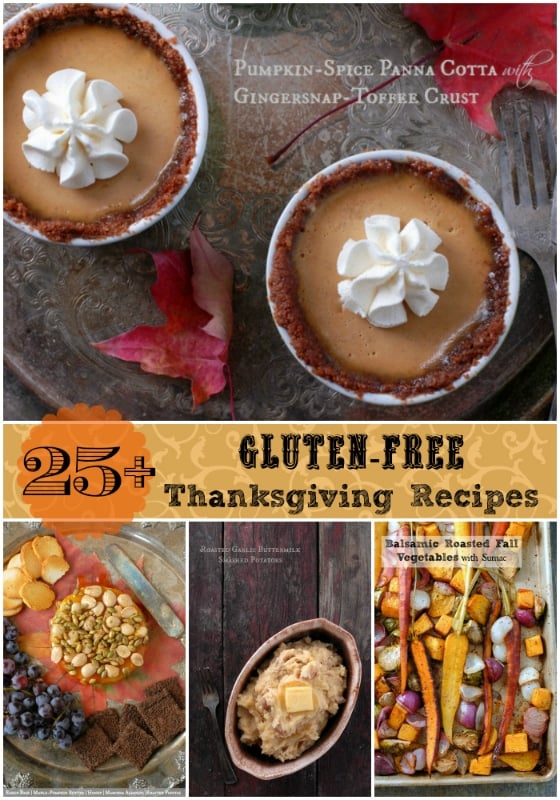 Some of you early birds have had your Thanksgiving menus planned for month. Others, like me, may be holding out for the last minute to see what the mood strikes. In any event some new ideas to compliment your tried and true favorites might be just the ticket to get your recipe-planning kickstarted (or to tuck some idea away for other cold-weather meals).
For those gluten-free, Thanksgiving in particular can be a challenge due to all the starchy traditional dishes. I've learned over the years almost anything can be adapted to be just as delicious without gluten. This recipe round up is gluten-free but trust me gluten-eaters, your mouth will be none the wiser for the absence of the gluten!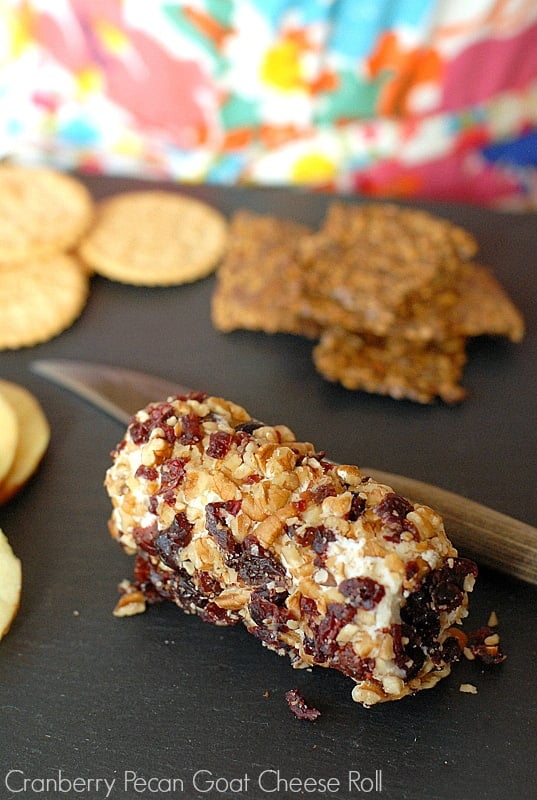 Snacking
Cranberry Pecan Goat Cheese Roll

Baked Brie with Maple-Pumpkin Butter, Honey, Marcona Almonds and Pepitas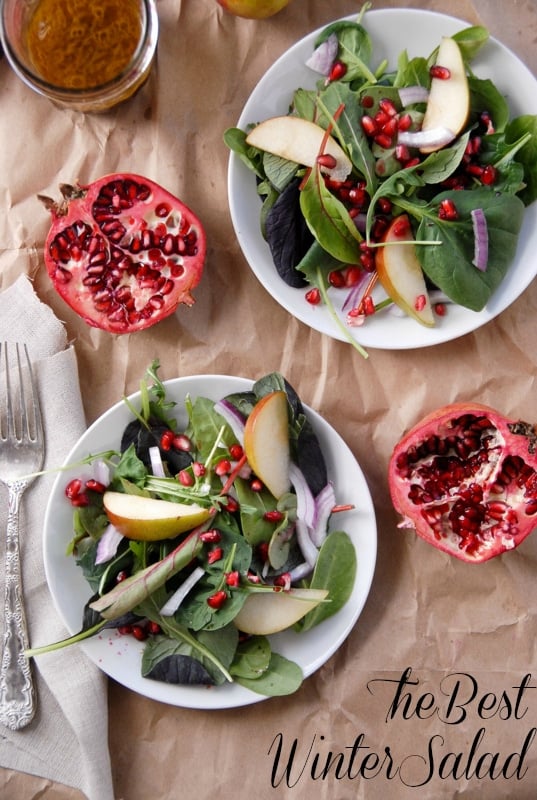 Thanksgiving Salads
Roasted Pumpkin and Cannellini Bean Soup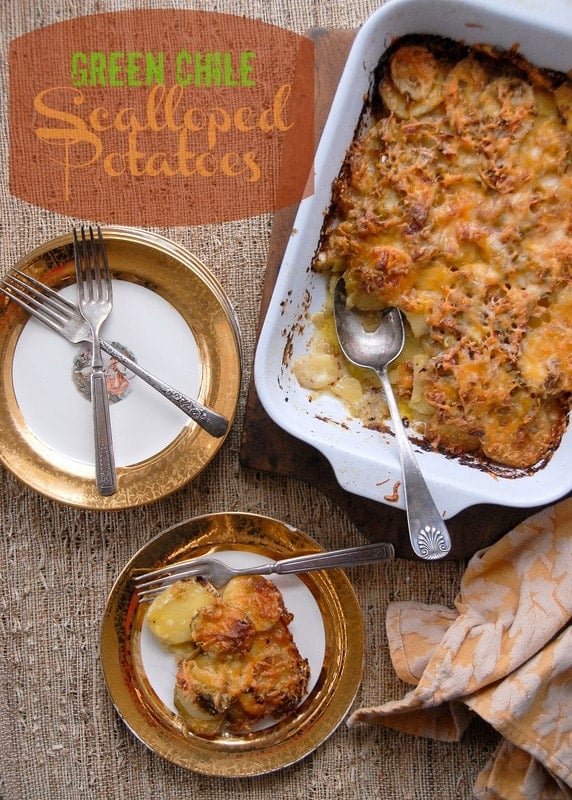 Potatoes and Bread
Pumpkin Cornbread Muffins with Whipped Honey-Maple Cinnamon Butter
Cornbread Recipe – with 6 Variations!
Pumpkin Roasted Banana Quick Bread

Green Chile Scalloped Potatoes

Roasted Garlic Buttermilk Smashed Potatoes

Classic Sweet Potato Casserole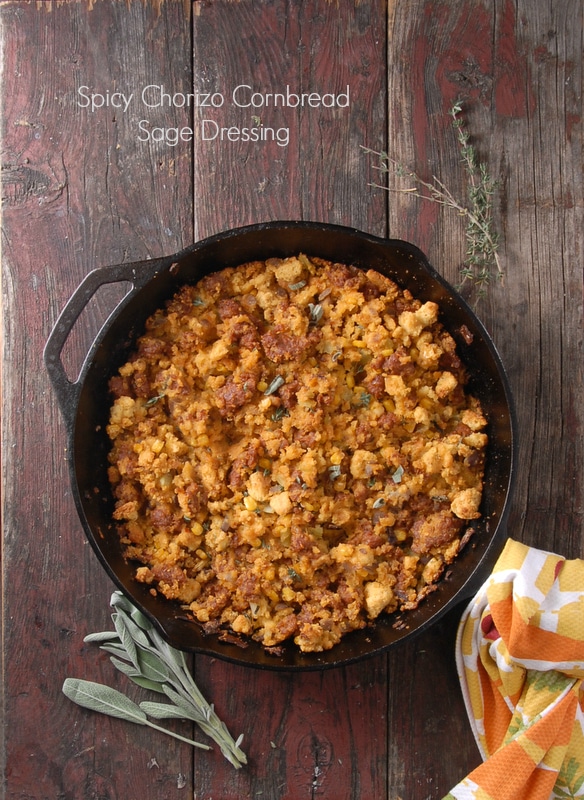 Side Dishes
Balsamic Roasted Fall Vegetables with Sumac

Oven Roasted Vegetables with Maple Mustard sauce
Spicy Chorizo Cornbread Sage Dressing

Quinoa with Brown Butter Sage Butternut Squash and Pepitas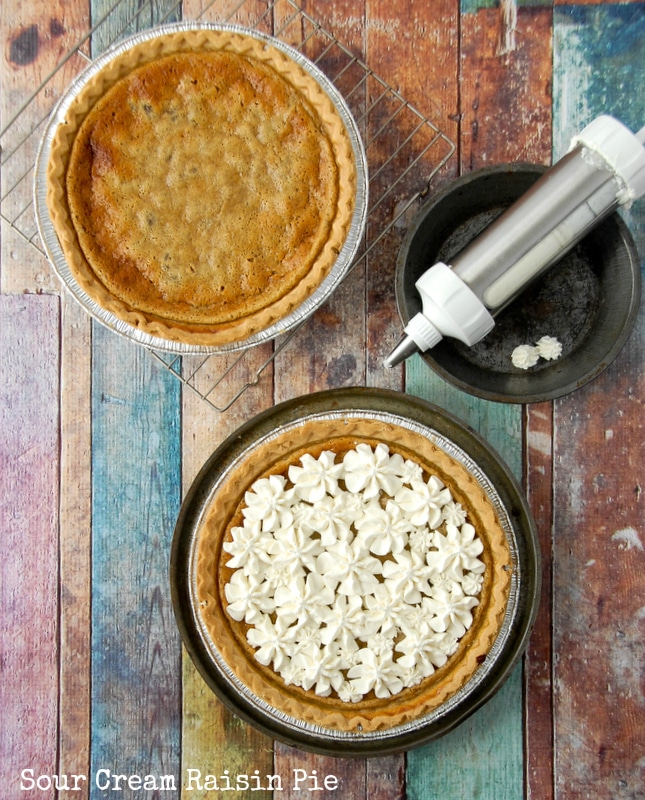 Desserts
Pumpkin-Spice Panna Cotta with Gingersnap-Toffee crust

Mini Spicy Crust Bourbon Pecan Pies

Spicy Apple Crisp with Cranberries

Spiced Cake Pumpkin Chair Trifles

Butterscotch Cinnamon Snickerdoodle Parfaits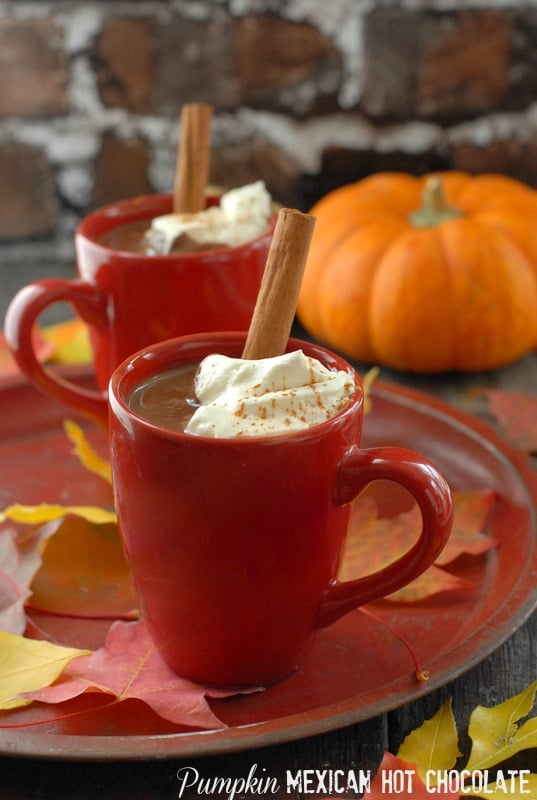 Libations (alcoholic or not)
Sparkling Apple-Pear Mock Sangria (can be spiked!)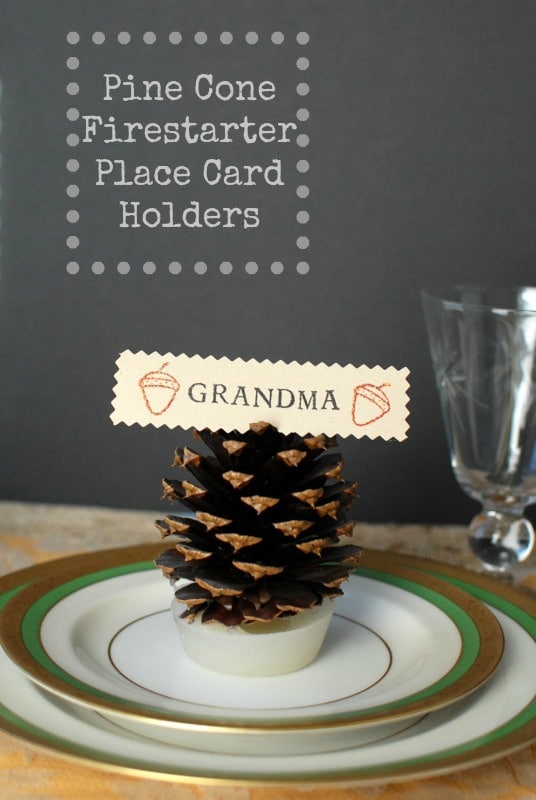 Extras
Pine Cone Firestarter Place Card holder

How to Make fresh Pumpkin Puree

Leftovers