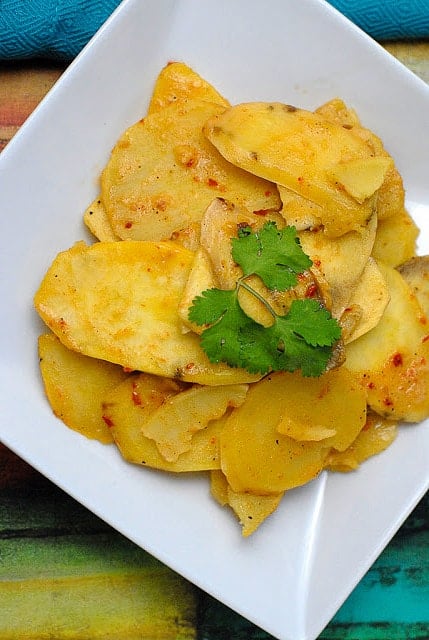 When I was in first and second grade I lived in Logan Utah.

We had relatives in Salt Lake City (my mother's cousin and her family) about an hour away and those holidays were my first clear memory of large family gatherings.

For Easter we'd get new clothing (usually sewn by my mother) and go out to a fancy brunch at a hotel in Salt Lake City.

It was like hitting the chocolate egg mother lode.
Thanksgiving was similar though we'd gather at someone's home.

I remember lots of food but more profoundly, my first horrifying encounter with what I termed 'Orange Juice Potatoes'.

No one bothered to explain what a sweet potato or a yam was at that point; I was left to my own buffet-table devices to take a scoop, complete with mini marshmallows studding the top, and sit down only to feel accosted by what I felt sure was a standard mashed potato dressed up in a thematically color-coordinated disguise and sickeningly sweet flavor.

The depth of the sweetness was unmanageable for me between the (what I now know was….) sweet potato, brown sugar and marshmallow.

I felt duped, disgusted and could not understand why anyone would put orange juice in unsuspecting mashed potatoes (which of course there was none despite the color and flavor suggesting as much).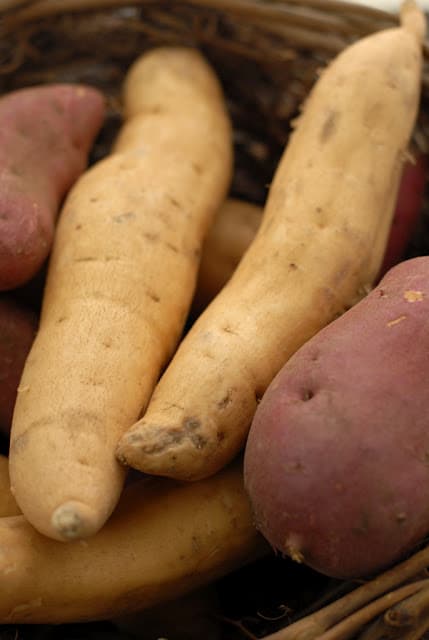 As an adult I realized they had been sweet potatoes.
My first encounter had been significant enough to cause artfully dodging them at any further holiday meal until, as an adult living outside Washington DC, deciding to put a spin on an ordinary Thanksgiving dinner we were hosting for a large group of family.
Thanksgiving is a tricky meal.

Everyone has their favorite dish and many of them are only made for this holiday or are a traditional staple never to be deviated from.

To risk a substitution that might leave diners feeling swizzled out of what makes Thanksgiving for them is daunting at best.
In my case this recipe ushered me from one marred by a sweet potato/yam ambush, to a huge fan.

I firmly believe there is not one dish on the planet containing chipotle chilies that I would not love.

The smoky flavor for me is a full seduction of the senses and regular readers know too well that

I love heat in my food.

Whether you are a sweet potato devotee or willing to stick your toe in the sweet potato pond, this is a unique and fabulous recipe you cannot pass up whether for Thanksgiving or a regular meal any time.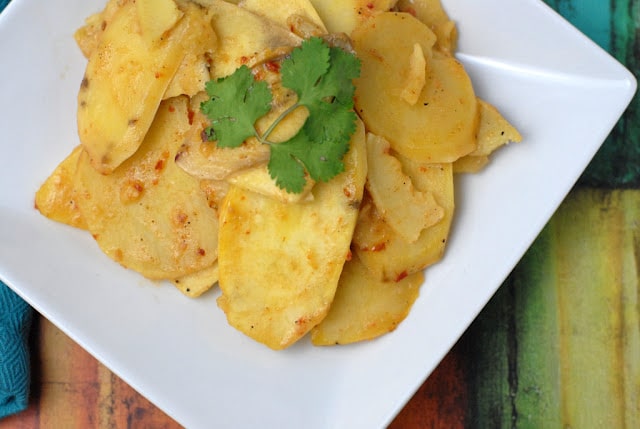 A brief word on Sweet Potatoes versus Yams.

Many use these terms interchangeably though they are different vegetables.

Most 'yams' consumed in the U.S. are really a colorful species of a sweet potato as true yams are very difficult to find here outside of some international markets.

I noted when breezing through two grocery stores back to back this week the same varieties of sweet potato called 'sweet potato' at one store and 'yam' at the second.

Should you care to know more, click here.