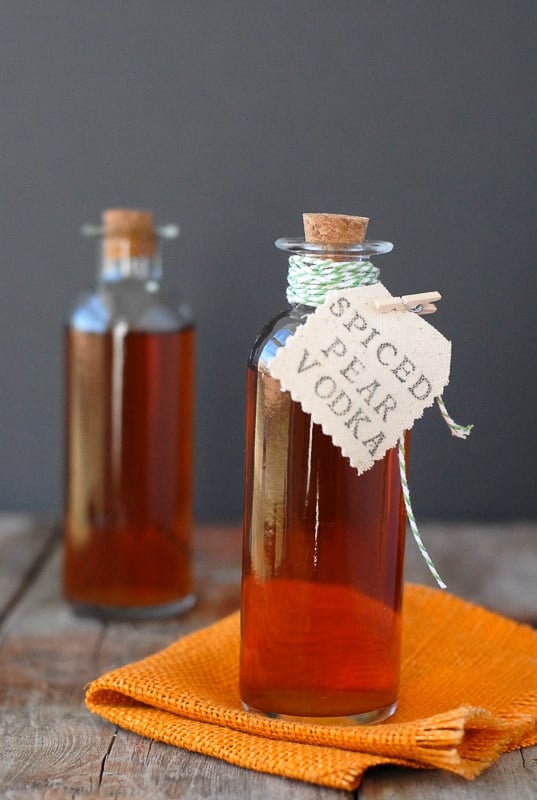 There is arguably no other time of year flaunting more distinct flavors than fall. Perhaps it is due to coming off of summer's massive bounty, narrowing to a much more finely honed bevy of seasonal produce and the traditional consorting spices.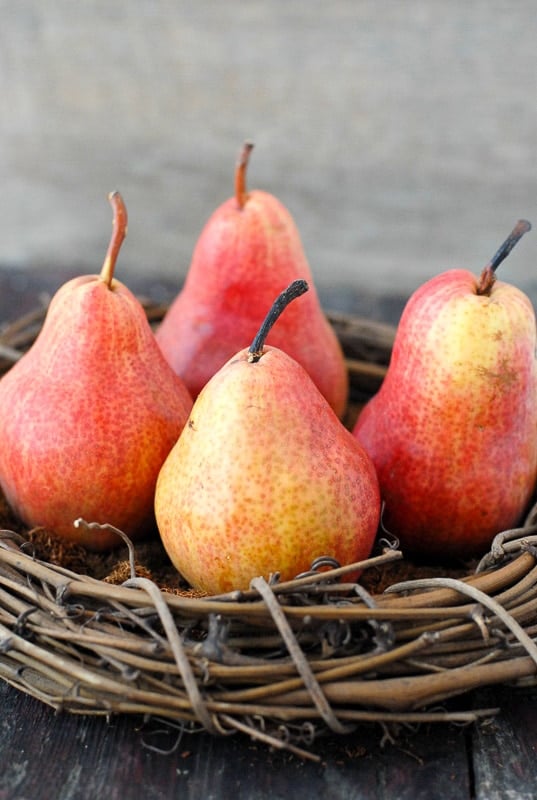 Though I love the 'options' summer's fare has to offer, I'm distractible and am equally relieved when life becomes a bit more simple with fall's offerings. One of my favorites is the arrival of pears. I love a pear. They are a self contained still life to me with such a pleasing shape, gorgeous mottled skin and divine flesh. Their Rubenesque appeal makes me think of…..well, booze. Not all the time but my first haul of the fall certainly did.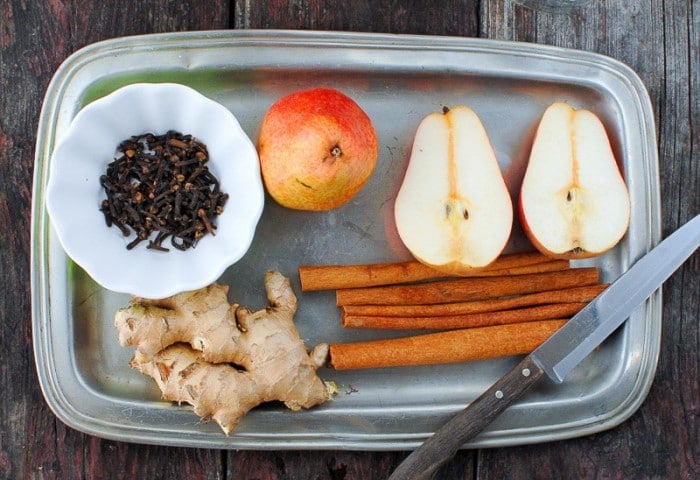 I'd begun fall baking and spontaneously was motivated to try an infusion with pears and fall spices. It's a risk when all items fall on my countertop at the same time; they are likely to end up in a jar together, swimming in spirits with fingers crossed over the outcome. I love the result of this particular Mason jar mixology. Tell tale notes of cinnamon, ginger and clove intermingled with the delicate flavor of pear in a deep honey amber tone. The uses are endless in my book from a traditional vodka tonic to more exotic concoctions. This would make perfect gifts for the holidays and hostess gifts for parties as well.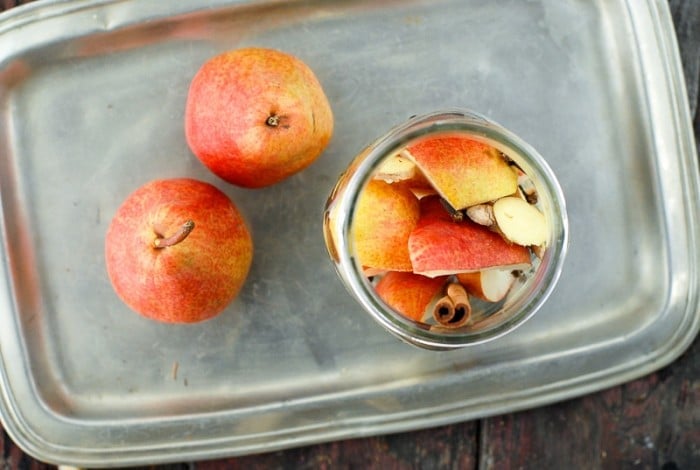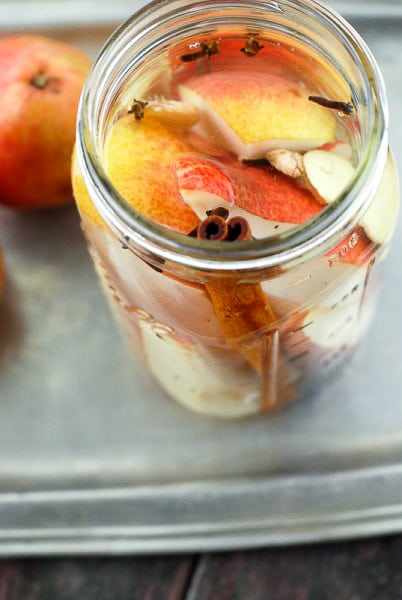 Some cocktails to try:

The Pear Ginger Snap. I would whip this up using the Pear Spiced Vodka and substitute some Ginger Infused Vodka (also homemade) for the ginger liqueur.
How to Mix a Spiced Pear Martini for Holiday Cocktail parties