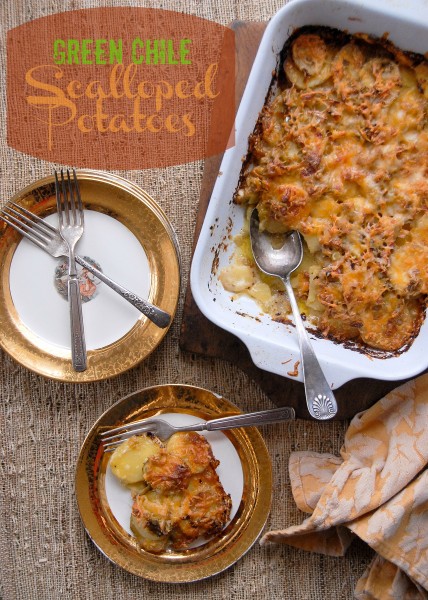 Some of my most memorable Thanksgivings stand out due to their lack of traditional nature. Like most, I'm fairly wed to the Thanksgiving 'Big 5' of turkey, mashed potatoes, dressing, gravy and cranberry sauce. I'm usually not ready to swap them out for something really different knowing this meal only happens once a year therefore leaving the departures notable.
One such memorable Thanksgiving for me was when I was in college in California and my maternal uncle hosted my grandparents and I to a full Italian spin on the Thanksgiving faire. As a child I really did not understand the cache of Thanksgiving; it presented itself as a gorging holiday with fairly uninteresting food to me coupled with weird things like 'orange juice potatoes' (sweet potatoes) and marshmallows. I never understood if the Pilgrims wanted to be friends with the Indians (our vernacular at the time) why on earth they'd serve them that deadly dish.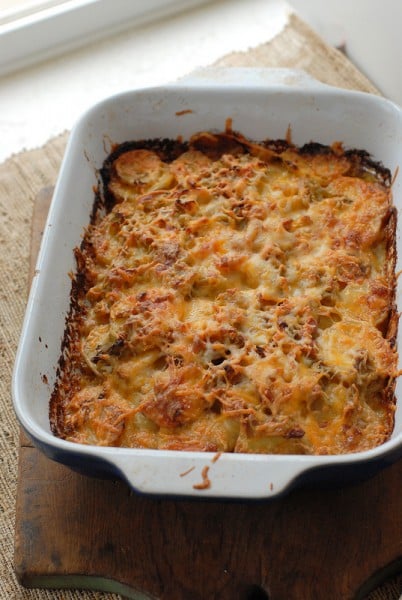 My uncle's Thanksgiving was the first recollection I have of reveling in the feast. He was a very enthusiastic cook, brimming with passion about his menu. He was a lawyer and working in the California court system at the time. We dined at the home he shared with a colleague, also working for the courts and it was all very sophisticated, exciting and delicious.
Another memory that recently sprang to mind was a visit to the home of another relative (who may or may not be my mother) for the holiday. Said relative was also brimming with excitement over a fantastic recipe she'd found. The turkey is cooked early, stripped mercilessly from the bone, combined in a casserole with mashed potatoes and dressing and 'voila'; one dish Thanksgiving. Though she will labor in the kitchen it's not her passion and I feel, for her, the joy she felt must had to have been similar to the person who invented the canned soup casserole; nirvana. I was secretly horrified feeling it a travesty and wondering if the following year we'd all enjoy 'Thanksgiving Smoothies' where all the ingredients would be forced into the blender leaving a Willy Wonka beverage to be consumed briskly to end the holiday in 10 minutes or less.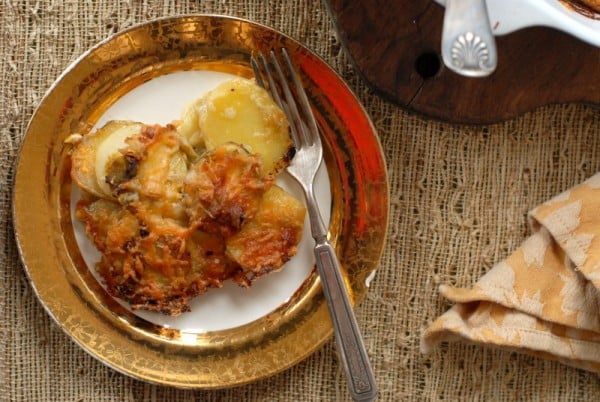 All these shaping experiences lead me to my adult appreciation of the holiday. I married someone who loves to cook and had better cooking stuff than I did (and mine was good). Thanksgiving is his favorite holiday which he sees as a chance to dwell in the kitchen for days and experiment (always successfully I might add). It's taken the full meal pressure off me allowing me to prepare a few dishes of interest and incorporate some new additions with some flair knowing the mainstays are covered.
This year my Mom and Step Dad will join us. In my mother's defense, she's now an avid reader of my blog as are a few thousand of her closest friends (Hi Ladies! Thank you for reading!). She will email asking where she might buy Seckel Pears and how to perfect a meringue so she's redeemed herself from the discount Thanksgiving fiasco (and has prepared MANY years of the full spread too). Her contributions will have a Southwest influence which we all love. To play off of that I am making this luscious, simple Green Chile Scalloped Potato dish.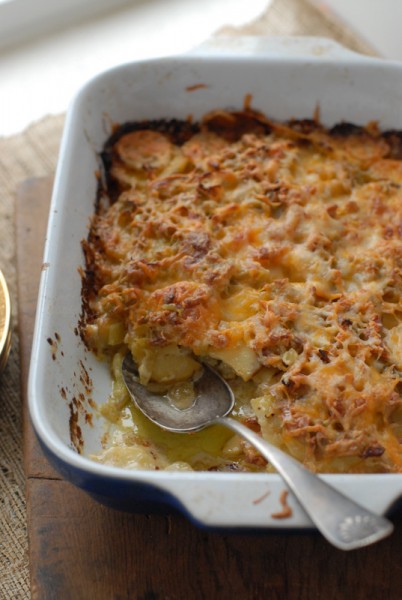 I love this side dish for many reasons, not the least of which is its versatility. It is a creamy dish but not overly so. One can make it as spicy as desired through the use of differing heat levels of chiles. Store purchased canned fire roasted chilies and pre-grated 'Mexican blend' cheese can be used if time is running short. It can also be bulked up and made into an entrée by the use of browned chorizo or other ground meats. For our meal I'm keeping the heat more mild to please all multi generational diners and not overshadow the dishes with more subtle flavors.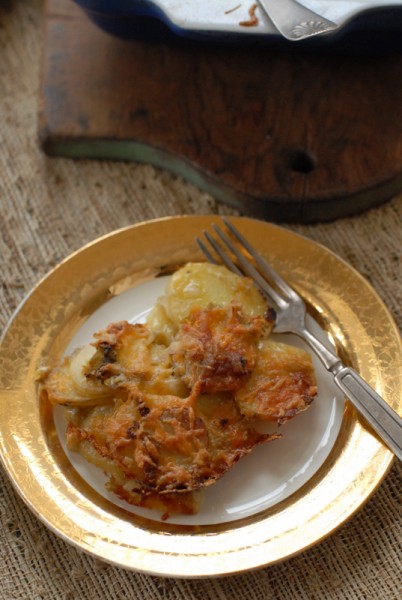 You are in control of the heat on this recipe by your choice of chiles. You can use canned fire roasted Green Chiles in mild, medium or high heat. You can also roast your own Anaheim chiles by charring them on a baking sheet under a broiler (turning them as soon as they blacken to char all sides evenly) then placing them in a zippered plastic bag or in a bowl covered with plastic wrap for about 15 minutes. The skins then slide off easily; remove the stems and seeds, chop them and you are good to go. Always wash hands well after handling even mild chiles.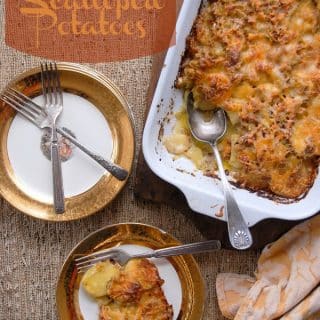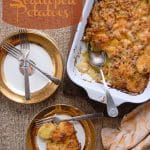 Green Chile Scalloped Potatoes
This creamy spicy scalloped potato side dish is a perfect complement to chicken, beef or pork. Great for Thanksgiving too!
Ingredients
1 ½

pounds

Russet Potatoes

, skinned and thinly sliced (I use a mandoline slicer to ensure uniform slices)

¾

cup

heavy Whipping Cream

¾

cup

roasted Green Chiles

(mild or hot), chopped

½

cup

grated Mild Cheddar Cheese

½

cup

grated Monterey Jack Cheese

½

cup

Red Onion

, diced

4

tablespoons

unsalted Butter

, cut into small pieces

Salt and Pepper to taste
Instructions
Preheat oven to 350 degrees. Butter an 8 ½ inch by 11 inch baking pan (note: a larger pan can by used if needed)

Line the bottom of the pan with half of the potatoes. Drizzle with ¼ cup of cream, half of the chiles , 2 tablespoons of the butter, ¼ cup of the onions, ¼ cup of cheddar cheese, ¼ cup of Monterey Jack cheese, salt and pepper.

Repeat the layer as above using ½ cup of cream and the remaining ingredients.

Bake for 40-50 minutes until the top is golden brown.
Recipe Notes
Adapted from the Santa Fe School of Cooking
Nutrition Facts
Green Chile Scalloped Potatoes
Amount Per Serving
Calories 342
Calories from Fat 216
% Daily Value*
Fat 24g37%
Cholesterol 79mg26%
Sodium 189mg8%
Potassium 531mg15%
Carbohydrates 24g8%
Protein 7g14%
Vitamin A 835IU17%
Vitamin C 9.9mg12%
Calcium 178mg18%
Iron 1.1mg6%
* Percent Daily Values are based on a 2000 calorie diet.