You will never buy shredded chicken again after making this Moist Homemade Shredded Chicken Breast recipe. The flavor is far superior to stewed shredded chicken and a little secret shreds the chicken in a flash with no mess!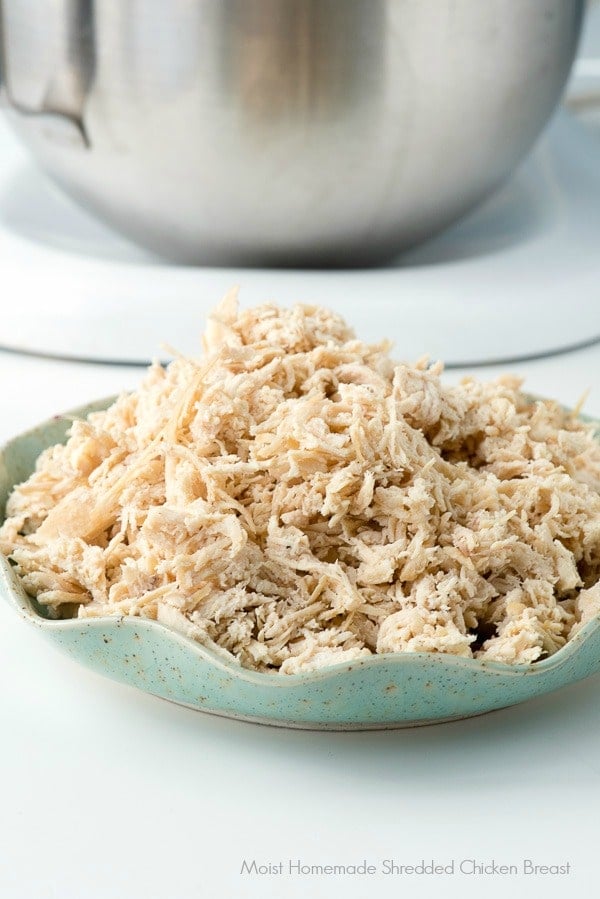 It dawned on me this week while writing up the Green Chile Chicken Totchos recipe that there are a number of sub-recipes I use that might be handy for you to have.  They are foundational recipes, perhaps with a tip or trick that has worked for me.  The recipes may or may not be something you'd eat on their own after making them; it could be something like today's recipe for Moist Homemade Shredded Chicken Breast, that are ingredients in other recipes and simple enough that it's better to home make rather than buying them.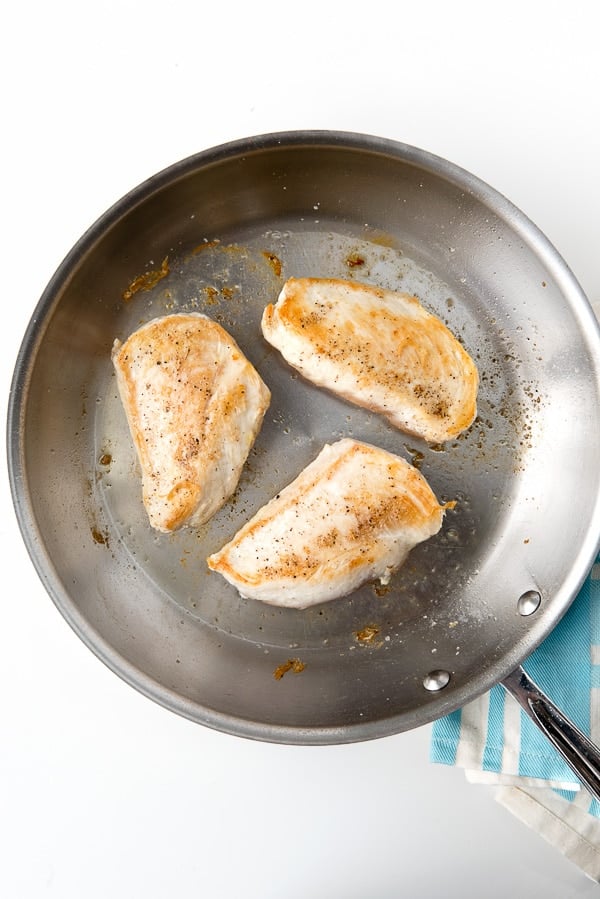 I will confess in the past when I needed shredded chicken for a recipe I would whip into my local market and pick up a moist, succulent rotisserie chicken they crank out a few times a day.  Once home I'd pull off some of the breast meat and using two forks would shred the meat by hand.  Seemed convenient and I did not have to add the time of first making a chicken myself.  That is, until one day when I had little time to make a recipe using shredded chicken, and my timing was mismatched with the roasted chickens emerging from the rotisserie at the store. I was out of luck!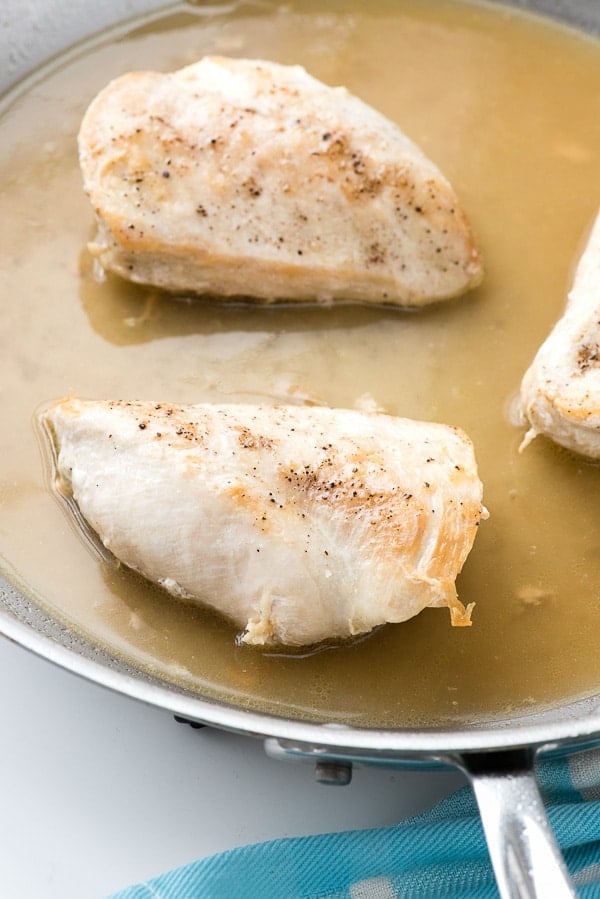 Instead I bought some boneless, skinless chicken breasts, already having a fabulous way to cook them quickly without losing any moisture (you can see an example in this Tarragon Pesto Chicken Breast with Dressed Greens recipe).  With a few tweaks I found a great way to make homemade shredded chicken breasts, keeping the meat more flavorful as with roast chicken, rather than the flavor of stewed chicken which is another way to make shredded chicken.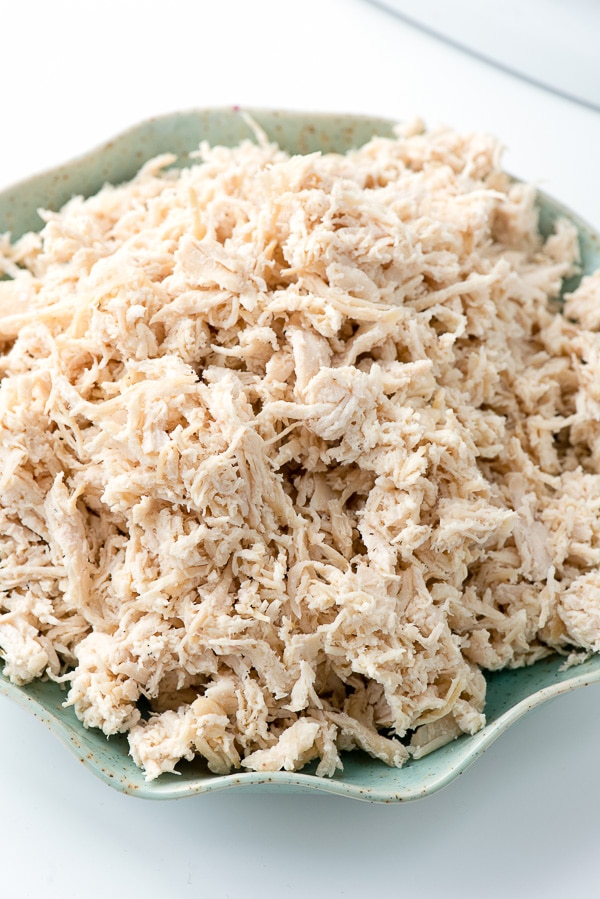 The process is super simple and it's done in less than 20 minutes!  The best part?  It's shredded in a mixer; no forks required.  There are some parameters around using the mixer I'll share in the recipe instructions but in case you don't believe me I made a little video to prove it!  The shorter the time in the mixer, the larger the chicken shreds will be.  The chicken in the video was going into another batch of Totchos so I wanted it to be smaller and more finely shredded which took about 1 minute (the video has been speeded up so you don't get too bored!).
Homemade shredded chicken breast meat can be used for many recipes from Mexican dishes including tacos and enchiladas, to salads, soups or sandwiches.  It also can be stored in an airtight freezer bag or container and frozen until future recipes call for it.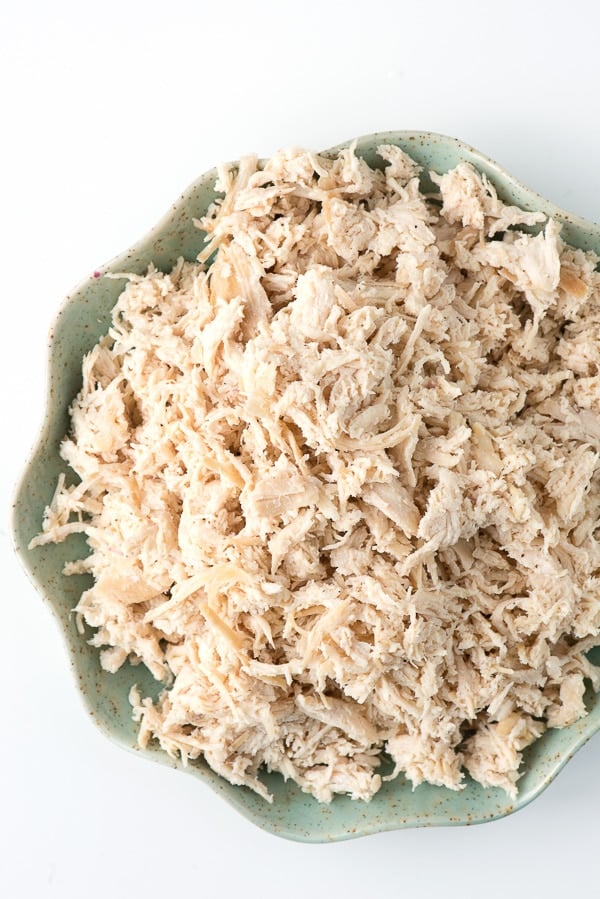 I want to connect with you! Leave a comment and follow me on Facebook, Twitter, Pinterest & Instagram!

&nbsp