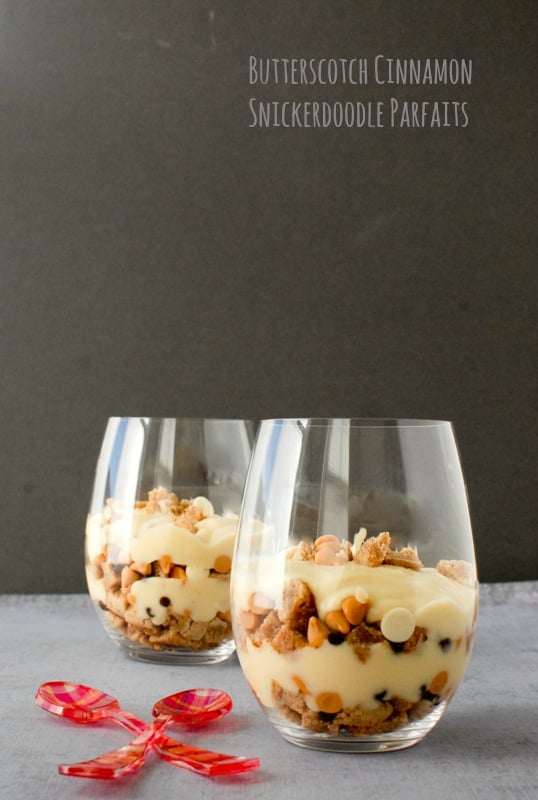 Regular readers will know of my 'Culinary Bucket List'. Those recipes I've enjoyed but have yet to make myself. Tamales, homemade gluten-free pasta, puff pastry (also gluten-free); things like that. It struck me that there is a parallel of this endeavor to my quest to recover those foods I loved before I became gluten-free eight years ago that are not on the mainstream gluten-free availability list. I've been slowly whittling away on both lists and they are now truly one.
Being excluded by food isn't fair. It's not. It's very alienating, separating and can even feel shaming; like something is wrong with you. Since becoming gluten-free my quest has been to coexist with my need for gluten-free food but not to let it define me or my life experiences. I'm just as experimental with food as I always have been and approach new recipe opportunities with the presumption that it can be done gluten-free as I'm unwilling to accept anything lesser.
A festive dish on my 'list' has been Parfaits. I've never made a parfait. I don't recall even really eating parfaits but I want to make one from scratch nonetheless. My childhood memory of them is at the hands of Jell-O brand. I remember a tidy box illustrating three layers of alluring jewel-toned gelled dessert, starting on the bottom with full blown jello, graduating through a middle layer that was a bit diluted with something a bit milky looking, ending with the wispy top layer, still bearing the core color of the other layers but more like a frothy suggestion of jello. The most magical part of course was that you prepared one mixture; put it in a goblet and at the wiles of the refrigerator this fantastic dessert formed with no intervention. It just miraculously formed three layers! It seemed the best combination of science and magic my small mind could conjure.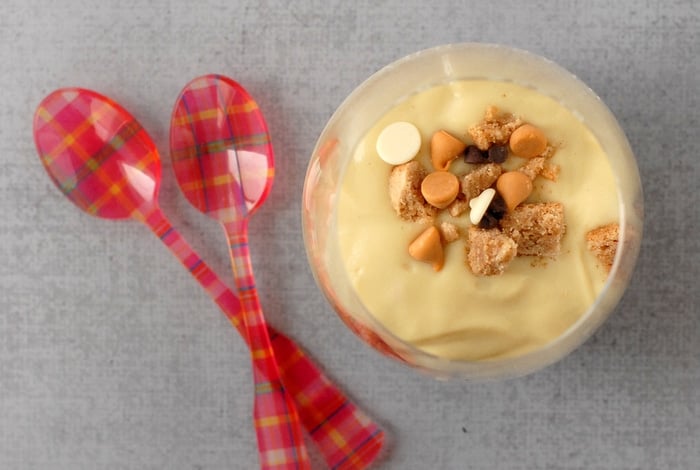 I love diversity in my food so a layered parfait is perfection offering the chance to combine similar themed foods into one dessert. My mind has been in the fall palette of flavors recently so the idea of making some Cinnamon pudding from scratch seemed fun (I'm a bit giddy with success after making homemade Pumpkin Pudding a few weeks ago taking 'pudding from scratch' off the list). I've been making a number of ginger snap recipes recently so wanted something else that felt like fall. I decided Snickerdoodles fit the bill and work well with the fall flavors. Lastly everyone loves a bit of chocolate but decided butterscotch chips would be unexpected and marry the two other flavors for a perfect fall dessert.
The result was fantastic! Perfectly fall-flavored with a fun visual (in more natural tones than the parfaits of my youth). Making pudding from scratch could not be easier and is the most luscious, creamy wonderfully flavored dessert by itself; couple it with these other delicious elements and its pure autumnal heaven! And of course, gluten-free depending on the Snickerdoodles used.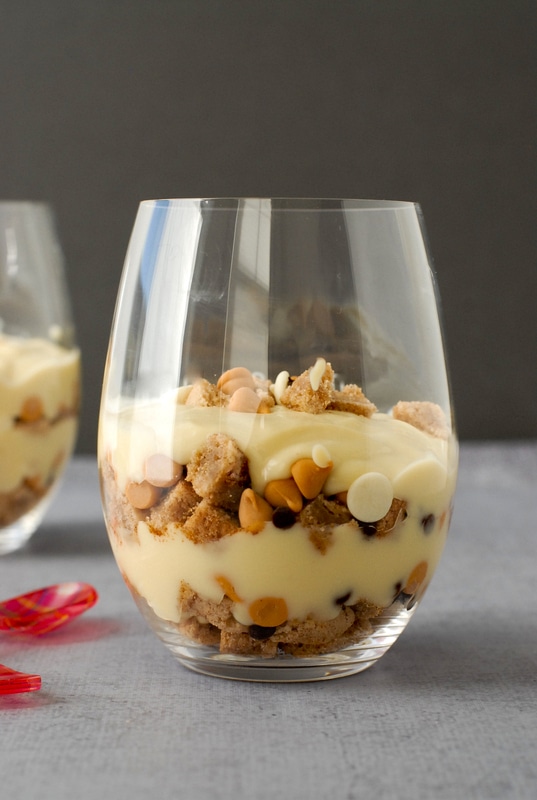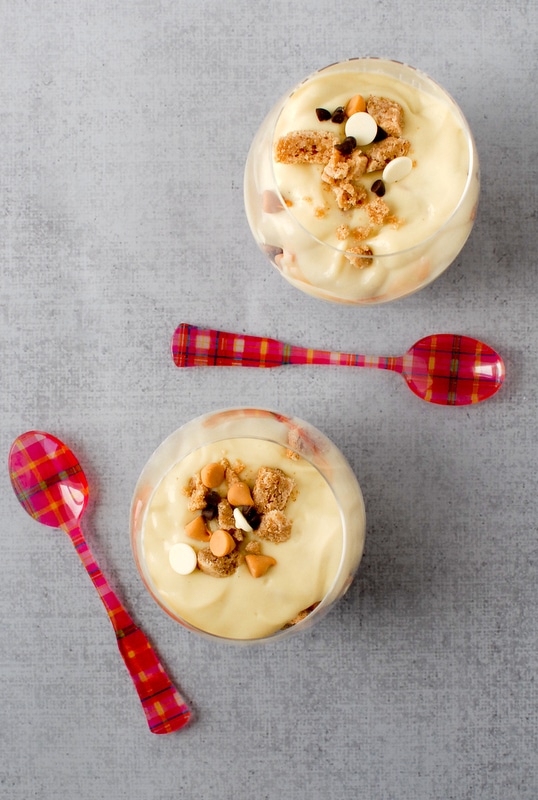 Disclosure: This is a sponsored conversation written by me on behalf of Udi's Gluten Free. The opinions and text are all mine.