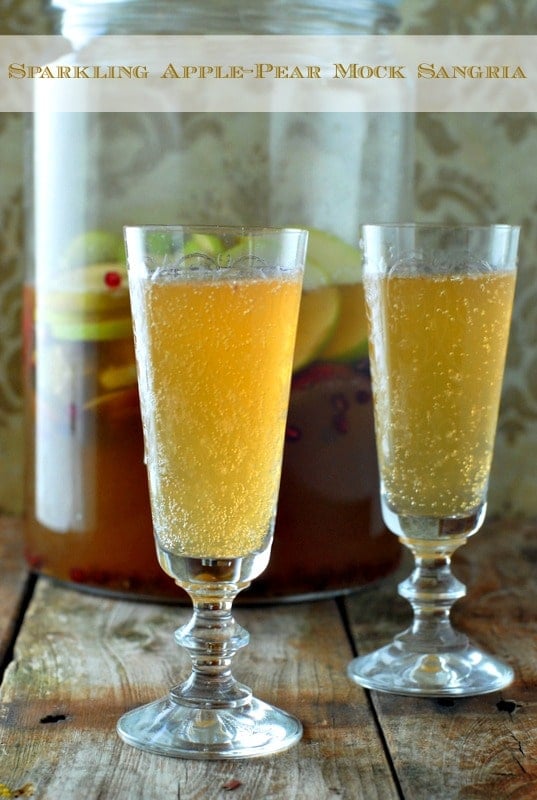 Our holidays include equal thought given to the drinks as to the food. Whether it is something fresh and bubbly, a special cocktail or infusion, there is always something special on the menu. In past years when we've hosting those opting out of alcoholic beverages, either by choice or by age (our kids for instance) we seek out unexpected sparkling juices or ciders. There are wonderful sparkling (and organic) pear, cranberry and of course apple cider and apple juice. Everyone drinks from goblets, even the kids, which makes it all feel like an occasion.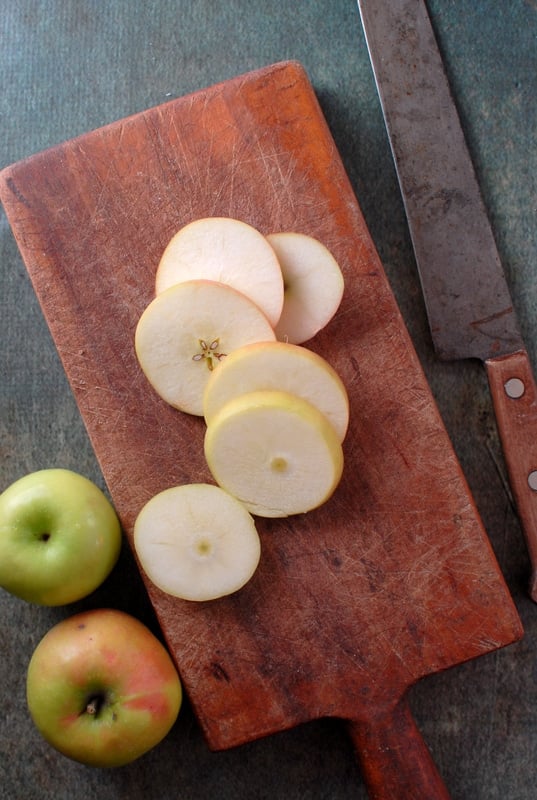 Regular readers will know I love an infusion! Whenever the mood strikes, I combine various fruits (and sometimes candy) with alcohol to make up infused liquor for cocktails. It's been very gratifying and cost saving for those blends frequently used, such as Lemon-infused Vodka (which I use a lot in summer cocktails).
This year I felt I should put as much attention to those not consuming spirits as those who do. I decided to create a seasonal mock sangria (sangria being a wine and fruit infusion originating in Spain), making it up a few days before needed and topping it off with some Ginger Ale for sparkle when served. The flavors of pear, apple, pomegranate and some lime are paired with pear and spiced apple juice making a truly fall celebration in a glass.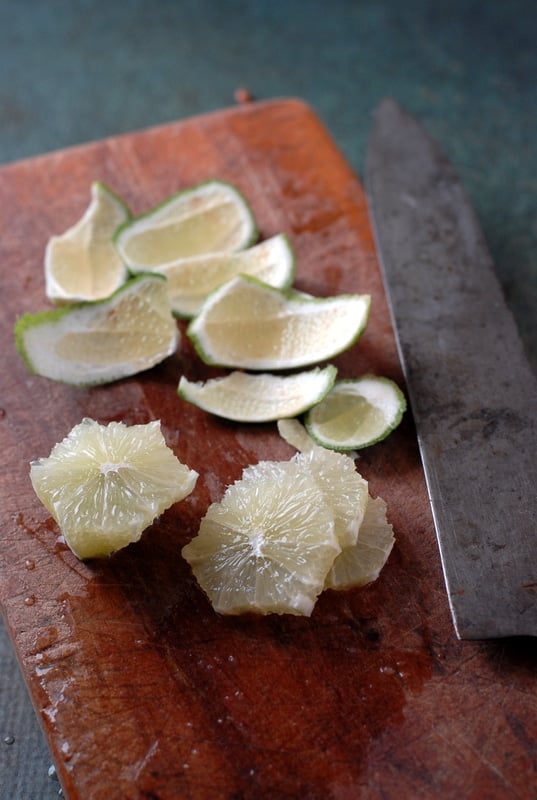 For those thinking they'd like it better with a kick, never fear. Instead of ginger ale some sparkling wine (especially red) would be fantastic. Or you could whip up a batch of Apple-Infused Vodka or Spiced Pear-Infused Vodka to perk it up!