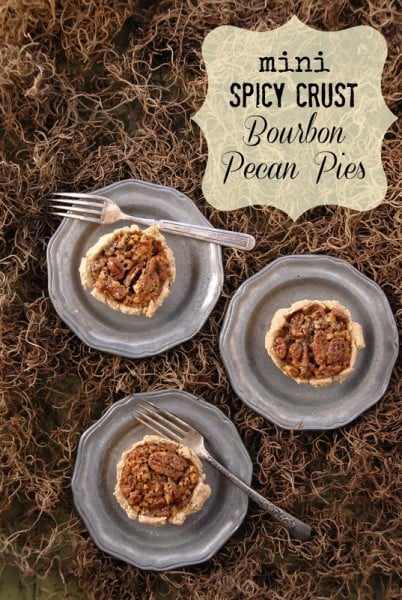 I wanted to sneak in one more Thanksgiving recipe before all cooks hit the kitchen for the few days of preparation! In our house the cooking goes on for at least two days and the turkey brining begins before that. I always marvel at the disproportion of preparation time and meal consumption time. I think last year I calculated most had cleaned their plate in about 20 minutes, leaving them catatonic in a tryptophan coma, waistbands undone, strewn on couches throughout the house.
Though everyone loves dessert it seems to get a bit short changed. We try to take a break in between the meal and dessert, often taking a stroll through our neighborhood or a light hike up into the foothills directly above our housing development. A bit of fresh air does wonders.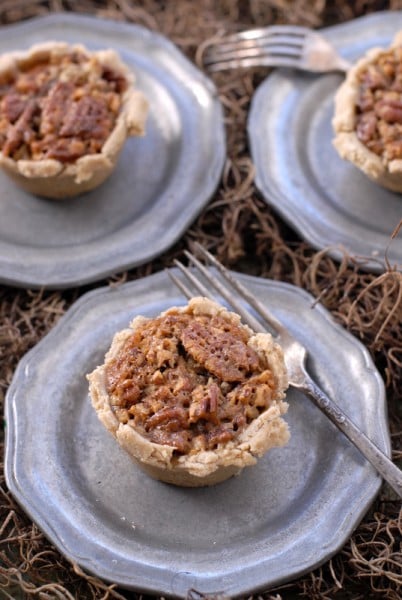 Everyone has a favorite pie recipe and I wanted to come up with something different. I liked the idea of a mini, personal pie and not one so behemoth it could not be eaten enjoyably in a short time. I decided to try a muffin tin size Mini Bourbon Pecan Pie with a Spicy Crust. I reprised a pie crust I created for an empanada recipe (click here to see the original post with several preparation photos with the recipe steps) last year and in looking it over felt the ancho chile powder and cinnamon in the crust would be a fun unexpected contrast to the sweet, boozy pecan filling. I also like it because it is more rustic, bearing a texture similar to whole wheat crusts; more dense with a perfect structure for this type of dish. There is a Southwestern cuisine theme threaded through our Thanksgiving menu making this an apt addition.
To compliment the pie I made homemade Cinnamon Ice Cream from David Lebovitz' 'The Perfect Scoop'. I used the recipe verbatim so will not reprint it here but have listed a few others that are very similar from highly skilled sources that will deliver for you I'm sure.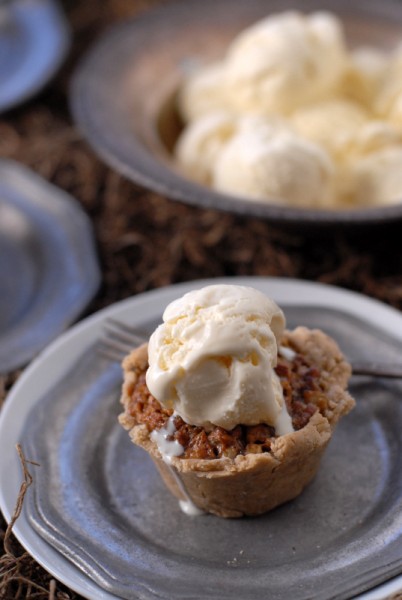 Homemade Cinnamon Ice Cream:
David Lebovitz: How to Make Ice Cream without a Machine
Simply Recipes: Cinnamon Ice Cream
The Urban Baker: Cinnamon Ice Cream