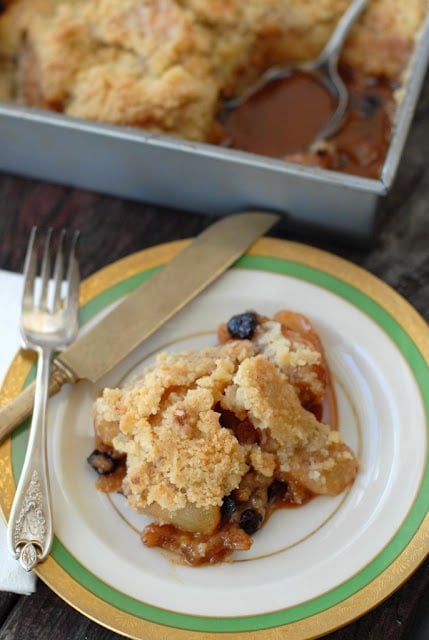 This is a true tale of how recipes are born.I've likened my thought process before to a series of children's book in which a given animal, with ADHD, begins one task and traipses through 100 others leaving a wake of unfinished business in their past.If you give a pig a pancake, he'll want to make maple syrup.After drilling the tree for the maple syrup he'll want to build a tree house.When you go to the lumber supply store he'll want to do something else; that kind of thing.
Today struck me a bit like that but fortunately with a more confined and positive result.Regular readers will note I've been meandering through old family recipes, many for the first making by me.Those from my grandmother and great grandmother's era I've found most similar to how I eat; whole foods, non-manufactured ingredients.I have a cache of beautiful Honeycrisp apples that have been in season.I try to store a bunch as they last wonderfully throughout the winter making it all the way until February if refrigerated only developing a slight imperfection known as 'Granny Skin' in my house.A bit wrinkly on the outside but firm and perfect on this inside.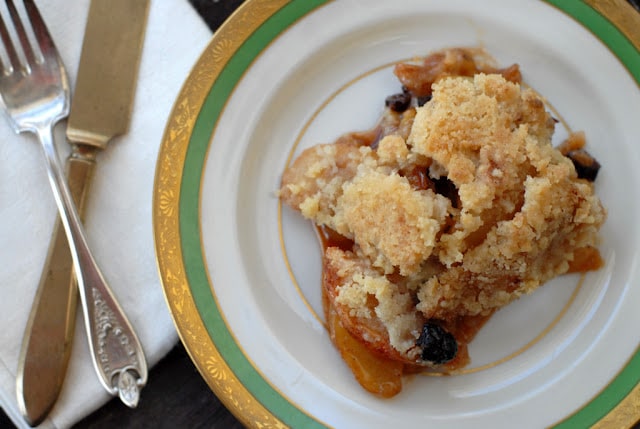 I had set aside an Apple Crisp recipe to try.It features mainly the apples with some spices and felt like the perfect prescription to counter all the processed sugar starting to flow at this time of year.The recipe also calls for raisins which we always have on hand…..until today.Of course, in the middle of everything being prepared, I began to rummage through the over full pantry to not find any raisins.It's quite possible they are in there in an obscure location but after searching as much as seemed realistic I knew I needed Plan B.
I pulled out a basket with 'dried things' in it (deliberately dried things).Golden raisins (as hard as pebbles); no.Dried apricots; yuck.And then I found a bag of apple-sweetened dried cranberries; I took pause.After tasting the cranberries with a bit of apple I decided this would work (or be worth a try). As I mixed in the spices I began to think of one of my favorite chefs, The Father of Mexican Food, Chef Richard Sandoval.That made me think of Mexican food which made me think of heat and the sweetness of the dish which made me start pilfering through my chile powder supplies.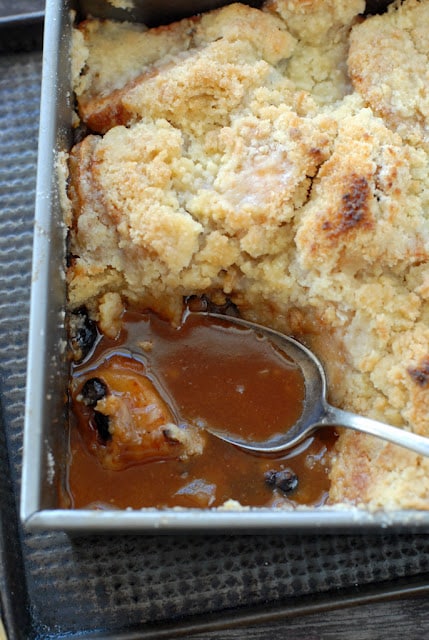 Again I tasted the apple with the Mild Chimayo Chile Powder and put it in too.I thought it would be delicious with the cinnamon, sweet flavors and tartness of the apples and I was right.I love the slight heat in the dessert and think it would pair beautifully with a Vanilla Bean Ice Cream.Tastes like fall in the Southwest.

I love the juice sweetened cranberries which are less sharp in flavor than regular dried cranberries.They brighten the flavor of the dish without a pucker!
Post script:As soon as the Apple Crisp was in the oven I went to pull something out of a bin of various flours in the pantry and guess what I found?A large unopened bag of raisins.