Cornish Game Hens add a special touch to any meal. This recipe for Lemon Herb roasting them is so easy and they cook in less than an hour!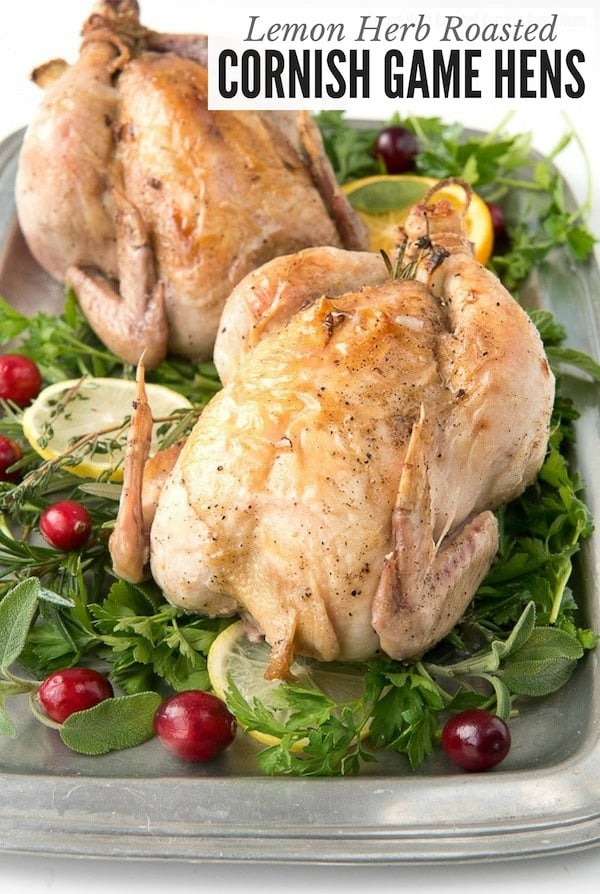 Originally published November 2015; Updated October 2018
One of my fondest childhood dinner memories was when my mom would serve Cornish Game Hens. They appear as a whole chicken in minature and each are served as an individual main dish to the delight and surprise for the diner.
They are very easy to prepare and perfect anytime; including as a possible change up for Thanksgiving or Christmas meals, when wanting something fantastic but with far less time and effort.
…