Buttery Toffee Cookies are chewy on the outside and soft in the middle. Loaded with toffee bits and mini chocolate chips for delicious English toffee flavor!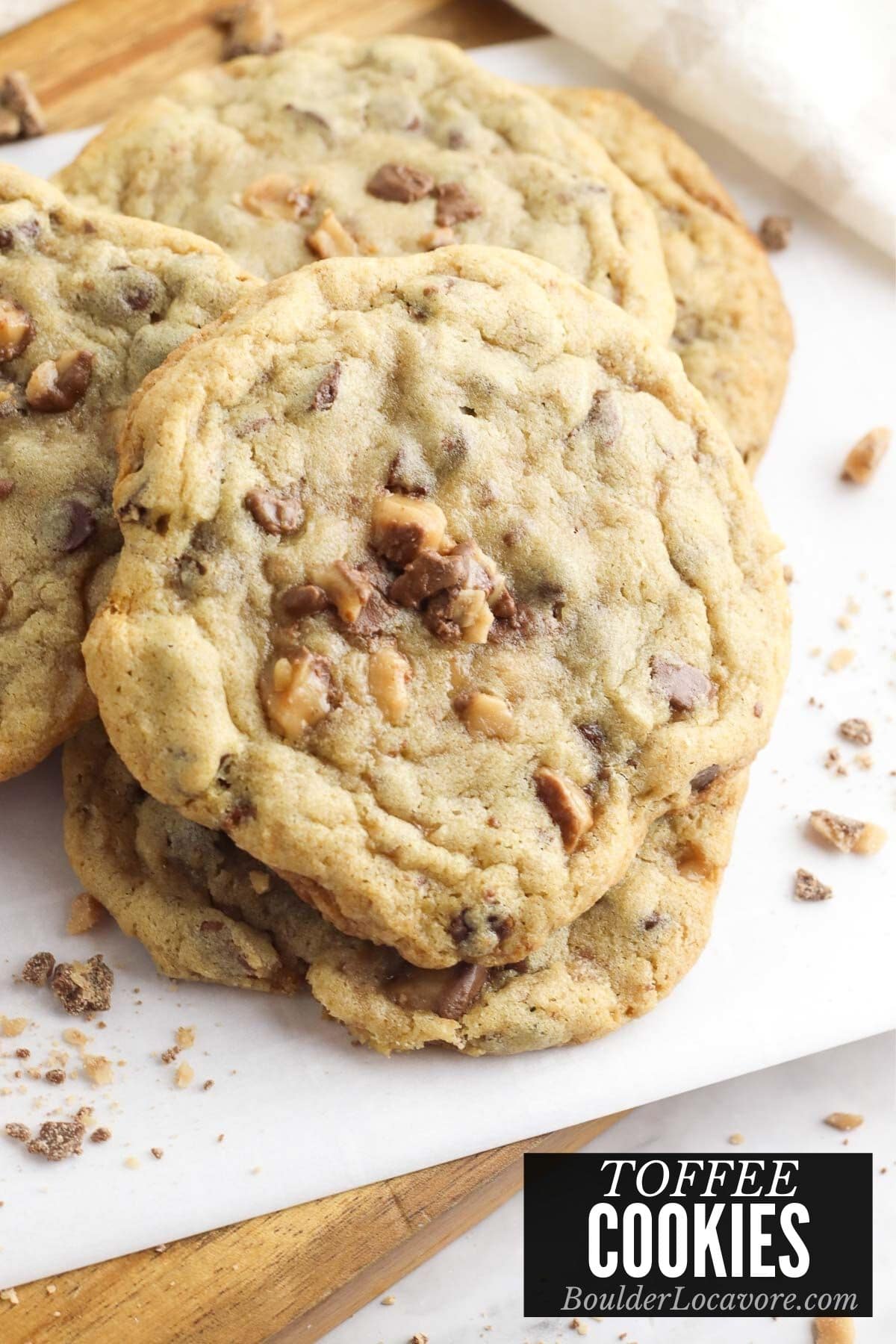 Toffee Cookies are a perfect winter cookie. The warm buttery flavors go perfectly with the season.
They are too good to ONLY have in the holiday months though. These easy cookies are fun to make all year long.
You'll love the combination of the buttery toffee and bits of chocolate together.
They are hard to stop eating!
…