This Mexican Salad is bursting with color and texture and everything you love about a Cobb Salad including grilled chicken, bacon, corn, cherry tomatoes cheese and Roasted Tomato Dressing. Truly irresistible!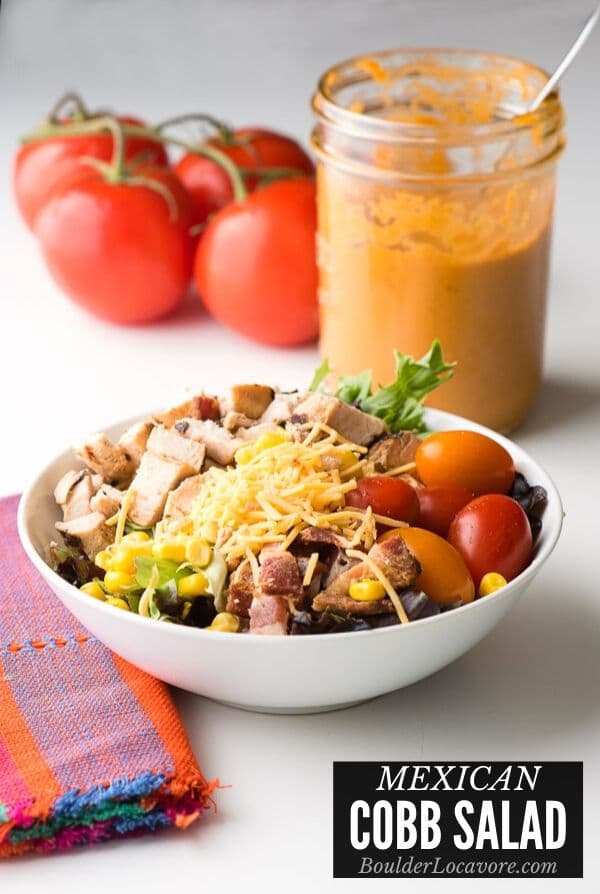 Do you WISH you were a salad lover but just can't get excited about them?
Or maybe you LOVE a great salad but need some inspiration?
This Mexican Cobb Salad is just the ticket.
Loaded with great, fresh flavors, wholesome filling ingredients and a south of the border spin on a regular Cobb Salad!
Tested on adults AND kids with rave reviews (and requests for seconds).
…