Winter Salad & Warm Cranberry Honey Dressing makes eating salad outside of the summer months something you'll crave. Big flavors and warm dressing will get salad back on your menu with a bang!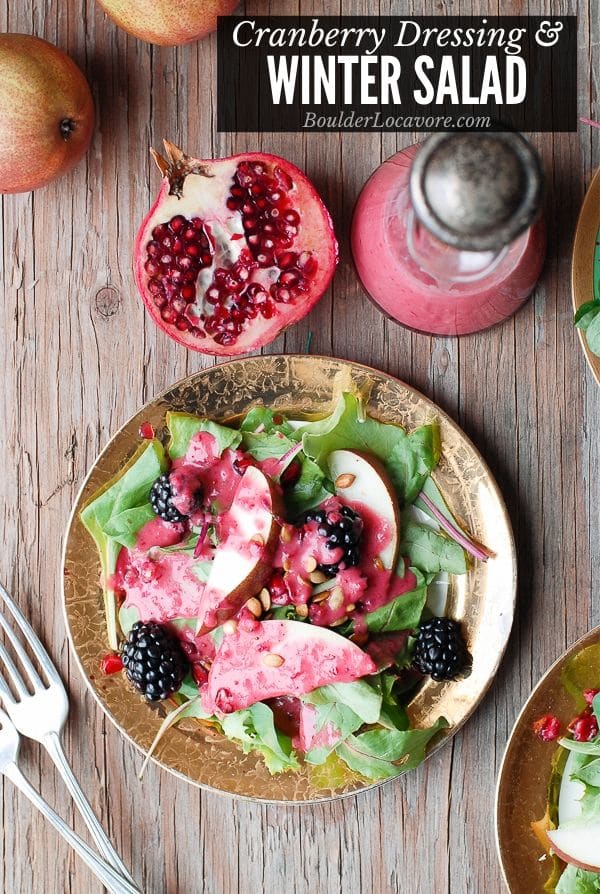 Do you find you eat salad all summer long and as soon as late September rolls around it goes on the back burner?
It's soup recipes for the win instead?
Slow Cookers and Instant Pots cook away making hot hearty vegetable mixtures.
But eating a salad has seems best left for May and later. Until now.
This Winter Salad recipe is one you'll crave in the summer months.
Beautiful colors, bright, delicious flavors will have everyone running to the dinner table every time it's served.
…