Herb Butter, or Compound Butter, is easy and fun to make. These 8 recipes with suggested uses will punch up the flavor of any recipe they are added to.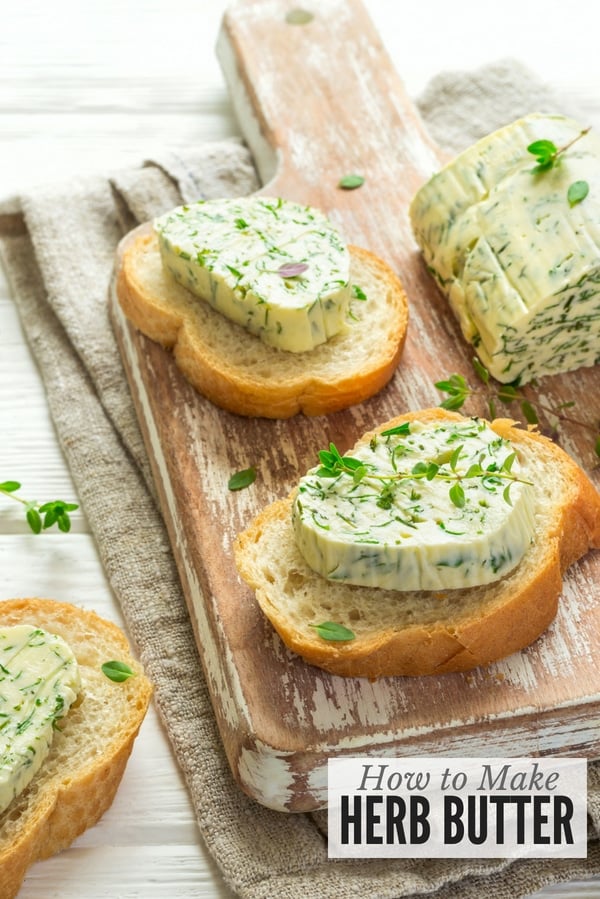 Sometimes it's a special condiment that makes a meal. Herb butter, also known as compound butters, are a fantastic trick to have up your culinary sleeve.
Herb Butters are easy to make and fun to serve. Spoon the butter into a butter mold or shallow bowl or roll it into a log and serve it sliced into pats.
Offer a variety of butters on a buffet table, or put an assortment into little serving bowls and give to friends. Any combination of flavors can be used to customize your recipes and impress diners (with little effort).
…