Artichoke season just got easier with Instant Pot Artichokes! They are fast, easy and delicious. Everything you need to know is right here!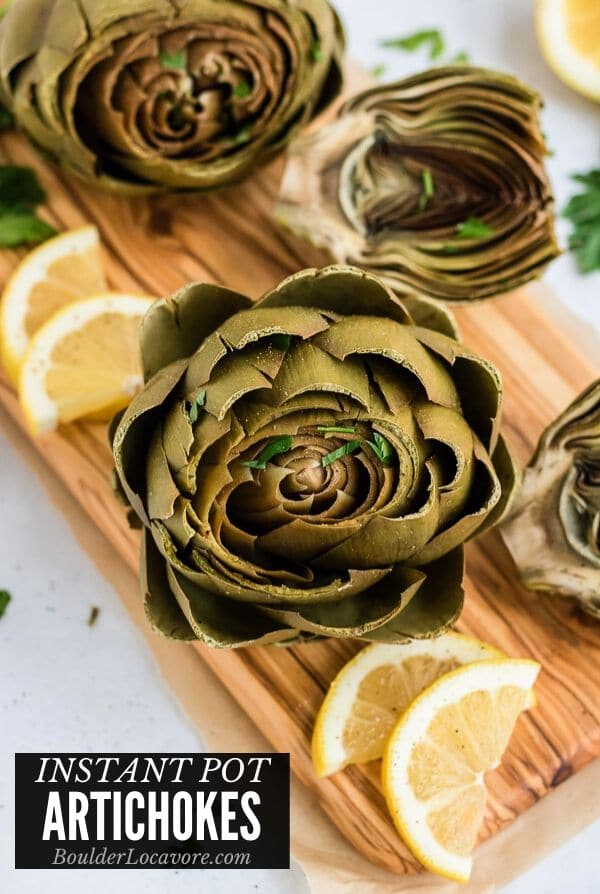 These weird and wonderful vegetables are always an exciting part of spring.
Technically they are thistles and they are delicious!
Whether you are lucky enough to find them all year or just in the spring, you can whip up Instant Pot Artichokes in a flash!
And if you aren't sure how to eat them this tutorial will tell you everything about How to Cook and Eat Artichokes.
It includes a conventional cooking method too.
…