Fall vegetables are bursting with natural flavor and appetizing colors! This easy recipe for Balsamic Roasted Fall Vegetables with Sumac is a stunner perfect for any night and Thanksgiving.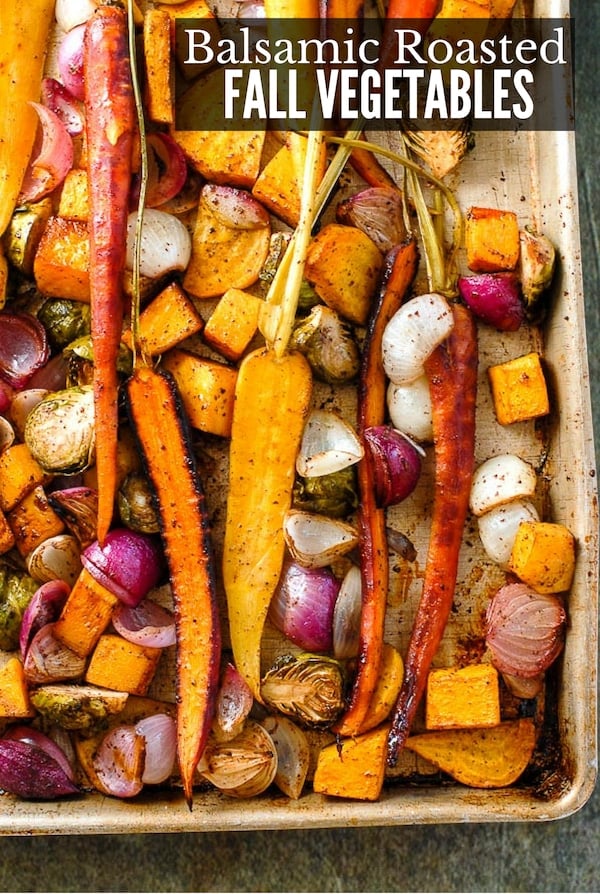 Originally published November 2013; updated October 2018
One of my favorite ways to prepare vegetables is to roast them. Fall and winter vegetables are particularly wonderful because they have so much natural flavor.
Roasting vegetables is easy and creates a soul-warming side dish for the season.
Balsamic Fall Roasted Vegetables with Sumac are a perfect choice for a Thanksgiving meal too.
…