Homemade Ketchup is bursting with fresh tomato flavor and spices. It's easy to make and totally worth it! You've never REALLY tasted ketchup until you've made it yourself.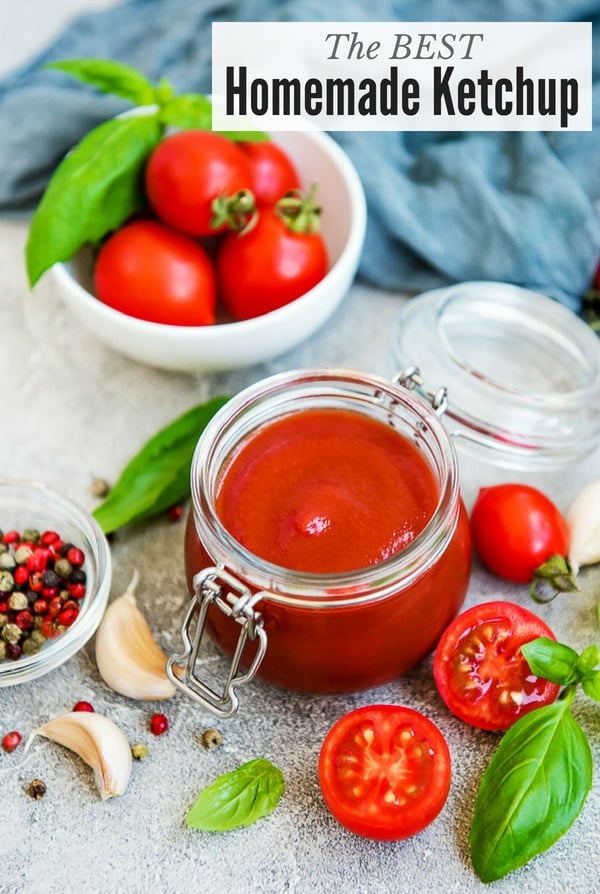 Originally published October 2012; updated August 2018
A quick walk around your local grocery store or Farmer's Market reminds the peak of tomato season is on its way. Every imagineable variety and shape is available, boasting a natural sweetness only found with in-season tomatoes.
Canners are preparing to get their tomato sauce on and most of use are gobbling them up in fresh form salads, dressing, sandwiches or just by themselves.
I have a recipe that has been a long-time summer favorite you MUST MAKE before summer ends: the Best Homemade Ketchup!
…