If I told you this Mole-Roasted Chicken with Chili-Seasoned Arepas and sautéed vegetables is gluten-free, paleo AND a meal from a meal kit delivery service, would you believe me? You need to know more about Green Chef!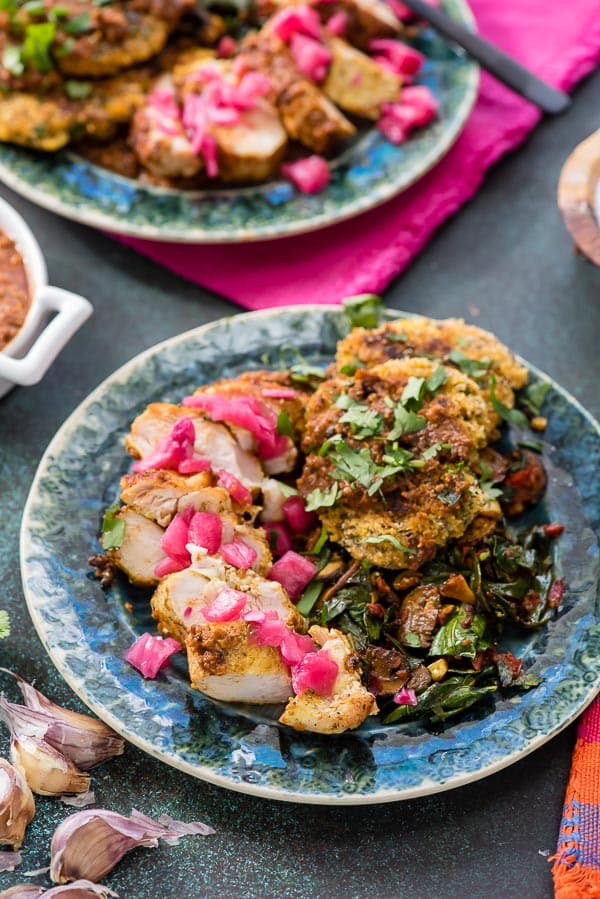 This post is sponsored by Green Chef, meal kit delivery service. All opinions are my own.
The abundance of meal kit delivery companies over the past few years has been inescapable. You've undoubtedly seen advertisements, had friends who have tried them and maybe you have used them too; have you?
I'll come clean to say I've had meal kit delivery service ENVY! I have wanted to try one but sadly I haven't found any that accommodate gluten-free eaters. Until now.
…