Summer's bounty creates endless options for delicious gluten-free summer salads perfect for grilling out, picnics, cookouts and potlucks. Recipes are made effortless thanks to all the ripe, flavorful ingredients of the season!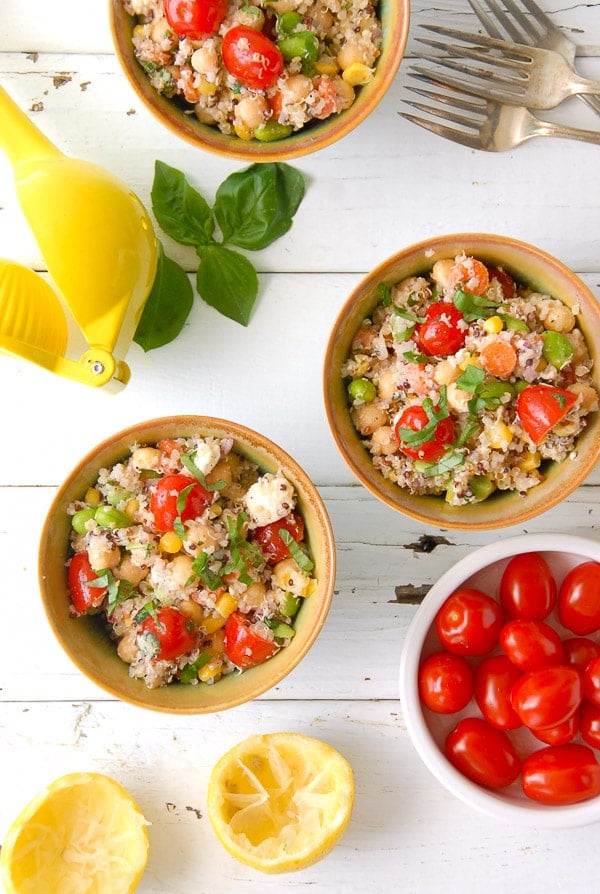 When holidays or long weekends roll around I think most of us are focused on the main dish or a fun dessert (am I alone in this?!).  Personally, I am the same but find it's the salads that make an outdoor grilling party or picnic the most memorable (partially because they can be so boring).
There are three things I think make a perfect summer salad: 1) lots of color, 2) crunchy texture, and 3) great flavors.  The abundance of fresh ingredients in summertime make the choices almost limitless.  These gluten-free summer salads fulfill my three criteria and would be welcome at any cookout, picnic or grilling potluck.
…