Holiday Cocktails can put the sparkle in an evening or event. These cocktail recipes are easy to make and will be the twinkle in your holiday celebrations.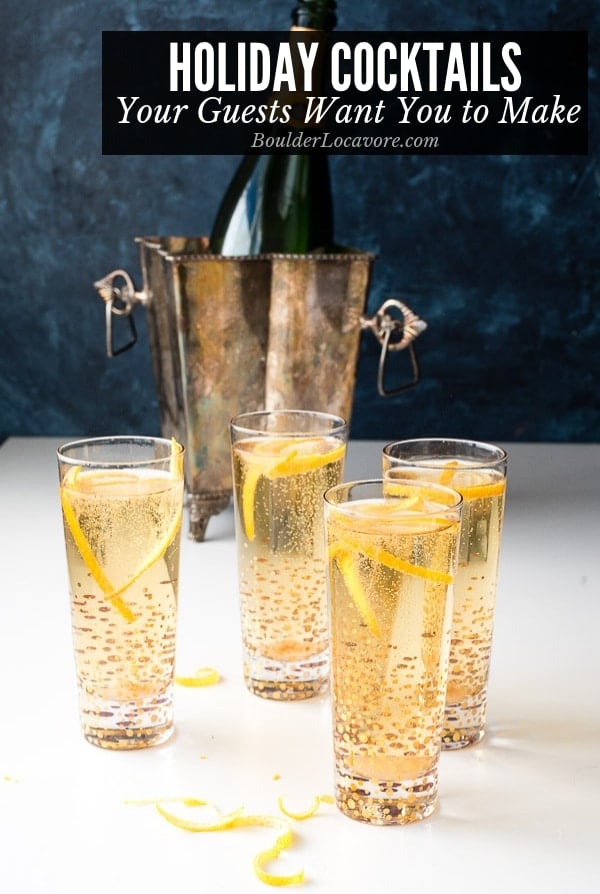 Celebrating the season often involves holiday cocktails at some point.
Whether it be hosting guests for a party, Christmas cocktails or toasting on New Year's Eve.
Just as there are special foods for Christmas and New Year's Eve, holiday cocktails should deliver a special festive note to mark the season.
These holiday cocktail recipes are winners, each unique and delicious, and will ensure your holiday entertaining is on point.
…