Sweet, tangy, salty flavors of Vietnamese cooking come together in an exciting marinade for these easy baked chicken thighs. This perfect fusion of flavors makes weeknight dinners extraordinarily good.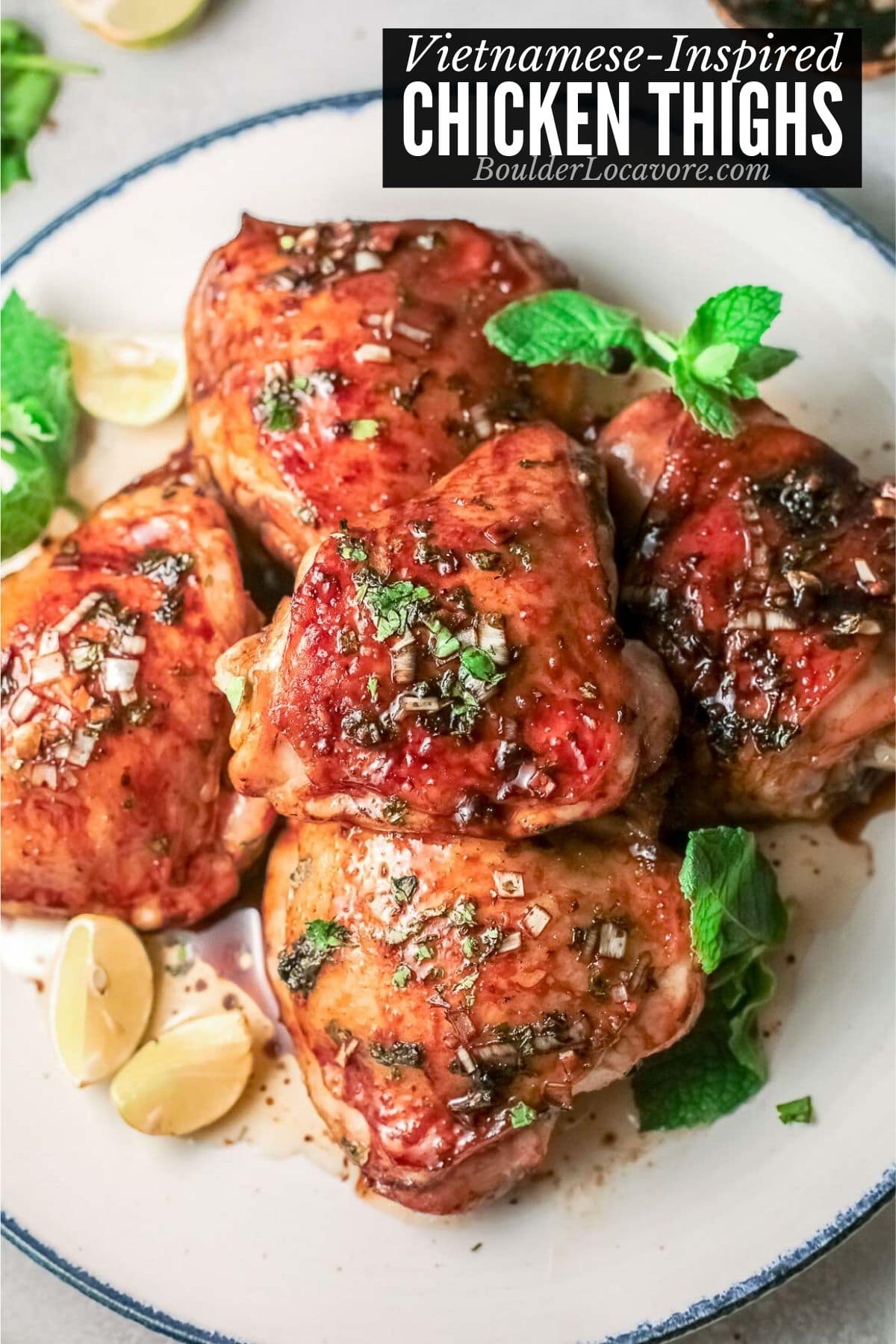 These succulent chicken thighs are super easy to make and deliver mouthwatering flavors to the dinner table.
They are a breakout star earning 'winner winner chicken dinner' praise!
If you love these flavors you'll want to try Vietnamese Noodle Bowl with Lemongrass Chicken and Vietnamese Spring Rolls too!
…