Kabob recipes are easy to make, full of flavor and perfect for a crowd. These Grilled Kabob Recipes cover all meats and vegetable options, and some tips to help grill like a pro!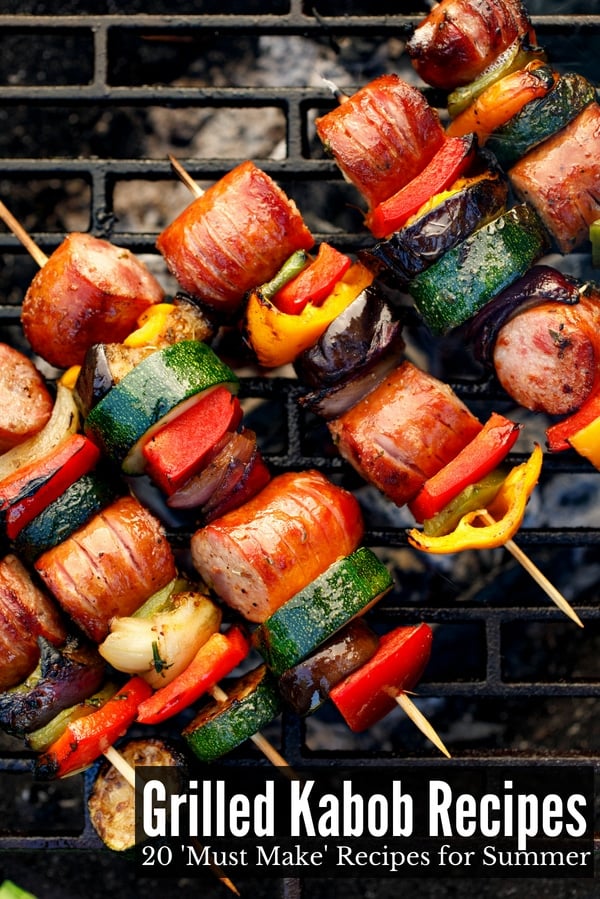 Grilling is a summer mainstay and why not? It keeps the house cool, adds fantastic flavor to ingredients and embodies the spirit of summertime.
There is no shortage of options to grill. Fantastic burgers, hot dogs, vegetables and even desserts.
One of my favorites is making kabob recipes. They wrap multiple ingredients onto one skewer for an easy and exotic feeling meal.
…