Roasted pumpkin seeds are a crunchy, salty, irresistibly good snack and so easy to make! This roasted pumpkin seed recipe has a life-changing trick that makes it the BEST roasted pumpkin seed recipe you'll ever taste. Promise!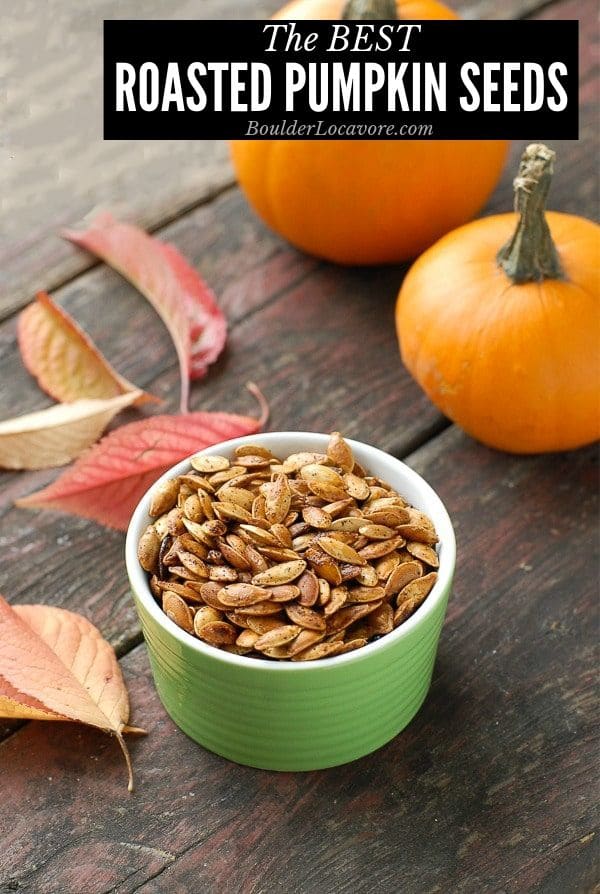 If you think carving pumpkins is the best part of Halloween, I have a surprise; it's not!
Every person I've served these roasted pumpkin seeds can't wait to cut into a winter squash to make more!
They are a wholesome snack that are addictively good.
Roasted pumpkin seeds are easy to make. Getting them out of the gooey inside of the pumpkin is the hard part.
This roasted pumpkin recipe has a special TRICK that makes all that hassle go away!
Trust me it will become your favorite recipe for roasting any type of winter squash seeds.
…