Spiralizer recipes take everyday vegetables and fruits and turn them into exciting, wholesome recipes for any meal. Wow family and friends with easy, unique recipes they will beg to have on repeat.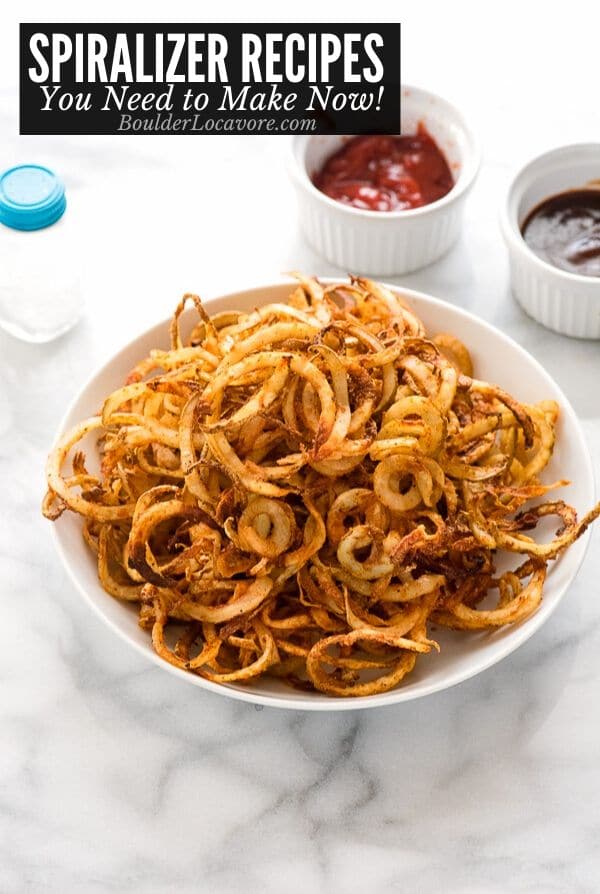 Kitchen gadgets come and go but one that is worth every penny in my opinion is a Spiralizer.
They rose to stardom a few years ago as an easy way to create noodles and ribbons out of everyday vegetables replacing higher calorie starchy pasta.
'Zoodles' (zucchini noodles) is now a term everyone knows. You can buy them at restaurants and prepared in grocery stores.
But Zoodles is just the start!
…