Steel Cut Oats recipe for Instant Pot Gingerbread oats with and eggnog float is  perfect choice for wintery mornings. Creamy, with a chewy bite, brimming with holiday flavors.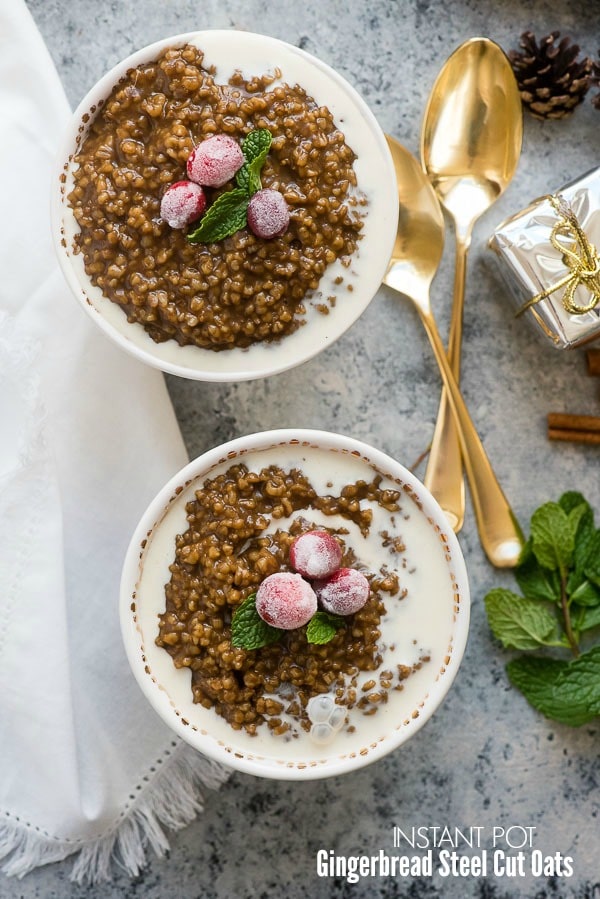 I'm feeling a bit festive with the holidays rolling on in and have put my Instant Pot to work with dazzling results once again.
A steel cut oats recipe is causing great excitement at the breakfast table: Instant Pot Gingerbread Steel Cut Oats  with an eggnog float on top!
This steel cut oats recips makes a warming, delicious start to the day.
It's both easy and fast to prepare, leaving only one pot to clean up.
…