Homemade Tomato Soup is made with fresh tomatoes and just a handful of other wholesome ingredients. You'll never want canned tomato soup again!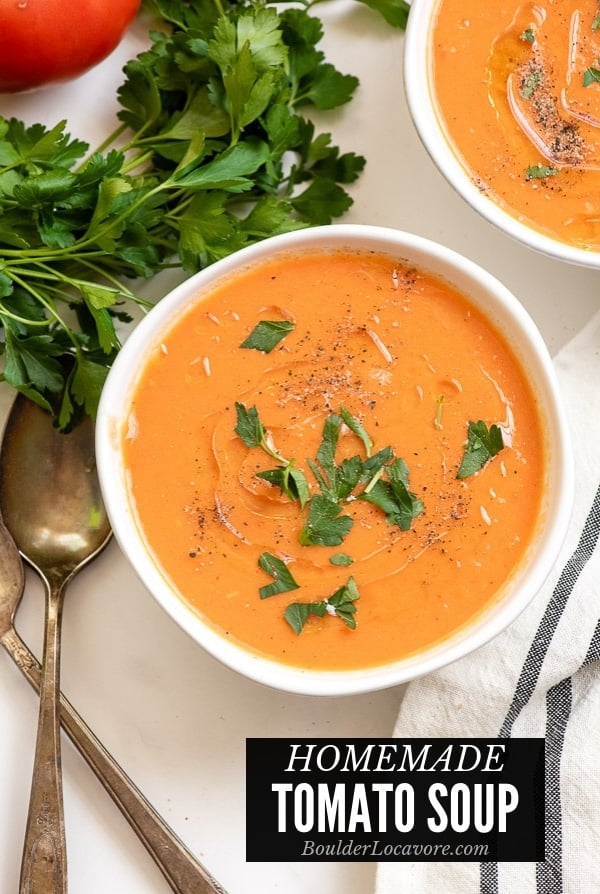 Tomato soup is a classic comfort food. My childhood was filled with from-a-can Cream of Tomato soup and grilled cheese sandwiches.
I still love and crave both today.
But did you know you can make Homemade Tomato Soup? It's easy and delicious too.
It's very affordable to make from scratch with fresh tomatoes.
Homemade Tomato Soup is also flexible in terms of using home grown garden tomatoes or hot house ripened tomatoes on the dead of winter.
…