Margaritas just may be America's favorite cocktail and a classic margarita is only the starting point. These exciting, thirst quenching margarita recipes will perk up your Taco Tuesdays, summer afternoons and Cinco de Mayo celebrating!
Whether you love them frozen and slushy or on the rocks, margaritas are always refreshing, fun popular cocktails.
They are easy to make at home in a few different ways. And very easy to change up.
We started with 12 recipes and the list is grown. You'll find recipes for any time of the year, fruit options and spicy options too.
Try this for a delicious low calorie Skinny Margarita too!
Jump to:
Margaritas are not just for Mexican restaurant dining (though they are great there too). They are easy to make at home in any flavor that suits your mood.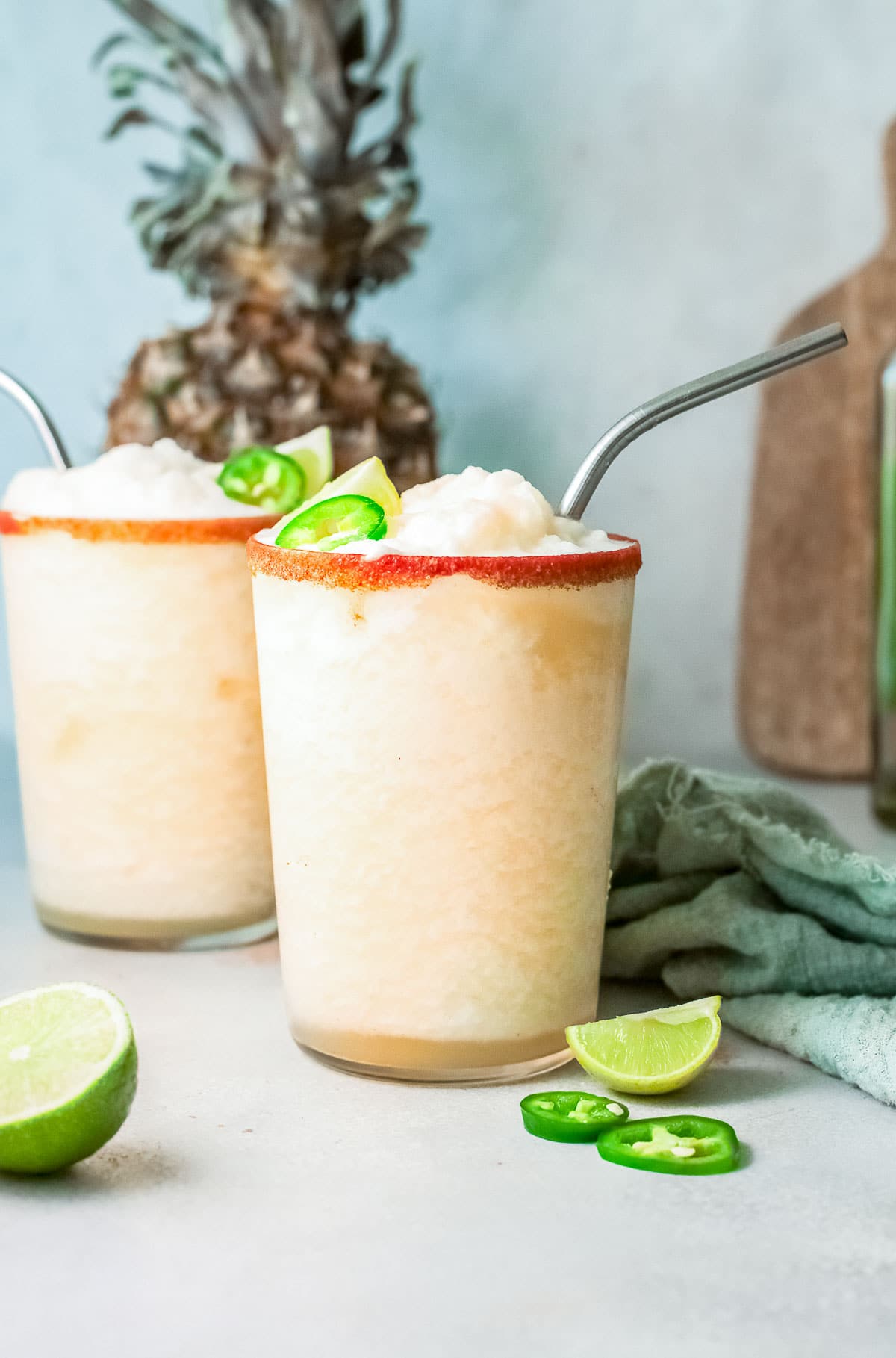 Types of Margaritas
Frozen Margaritas
This style that's akin to a Slushie is the classic version of margaritas most people think of.
They are easy to make.
How to Make Frozen Margaritas
Everything goes in the blender with ice and is blended to a smooth frozen cocktail
Fresh style Margaritas
This type is served over ice instead of frozen. These are undoubtedly our favorite.
Fresh ingredients such a fruits, vegetables and herbs to create a vibrant flavor. The ingredients are usually muddled in a cocktail shaker.
They are sweetened with agave nectar instead of Triple Sec. This gives them a more natural sweetness and in my personal experience I find them less likely to cause hangovers (that's not a medical opinion; just my experience).
Fresh style margs are easy to make and flexible to use all sorts of flavor ingredients. Many of margaritas shared here are made this way.
How to Make Fresh Margaritas
Muddle the fresh ingredients in a cocktail shaker or quart jar with lid.
Add the tequila, juice from fresh limes, a sweetener other ingredients to a cocktail shaker with ice. Shake vigorously to mix the ingredients.
Strain into a glass with fresh ice.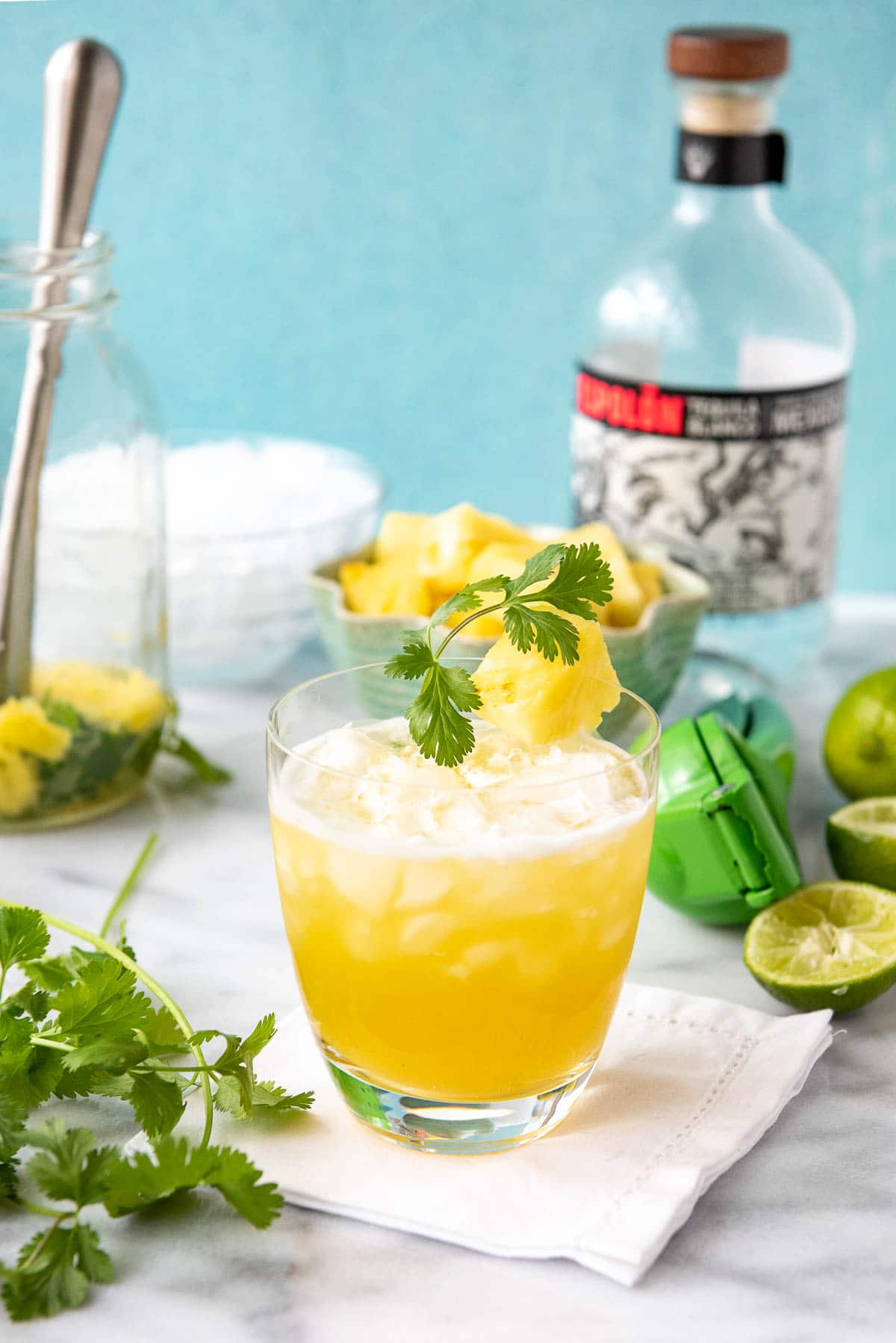 Margarita Ingredients
Depending on the recipe the ingredients will vary but there are some basic ingredients in every recipe.
Tequila. Silver/Blanco or Reposado tequila are the most common to use. See more below.
Sweetener. Agave nectar or an orange liqueur such as Triple Sec, Cointreau, Grand Marnier or Citronage are common. Some use simple syrup too.
Lime juice. Most margaritas include lime juice. We always recommend using freshly squeezed lime juice for the best flavor.
Ice. For fresh style some will be used to shake the cocktail and more in the glass. Frozen margaritas will use it as part of the blending process.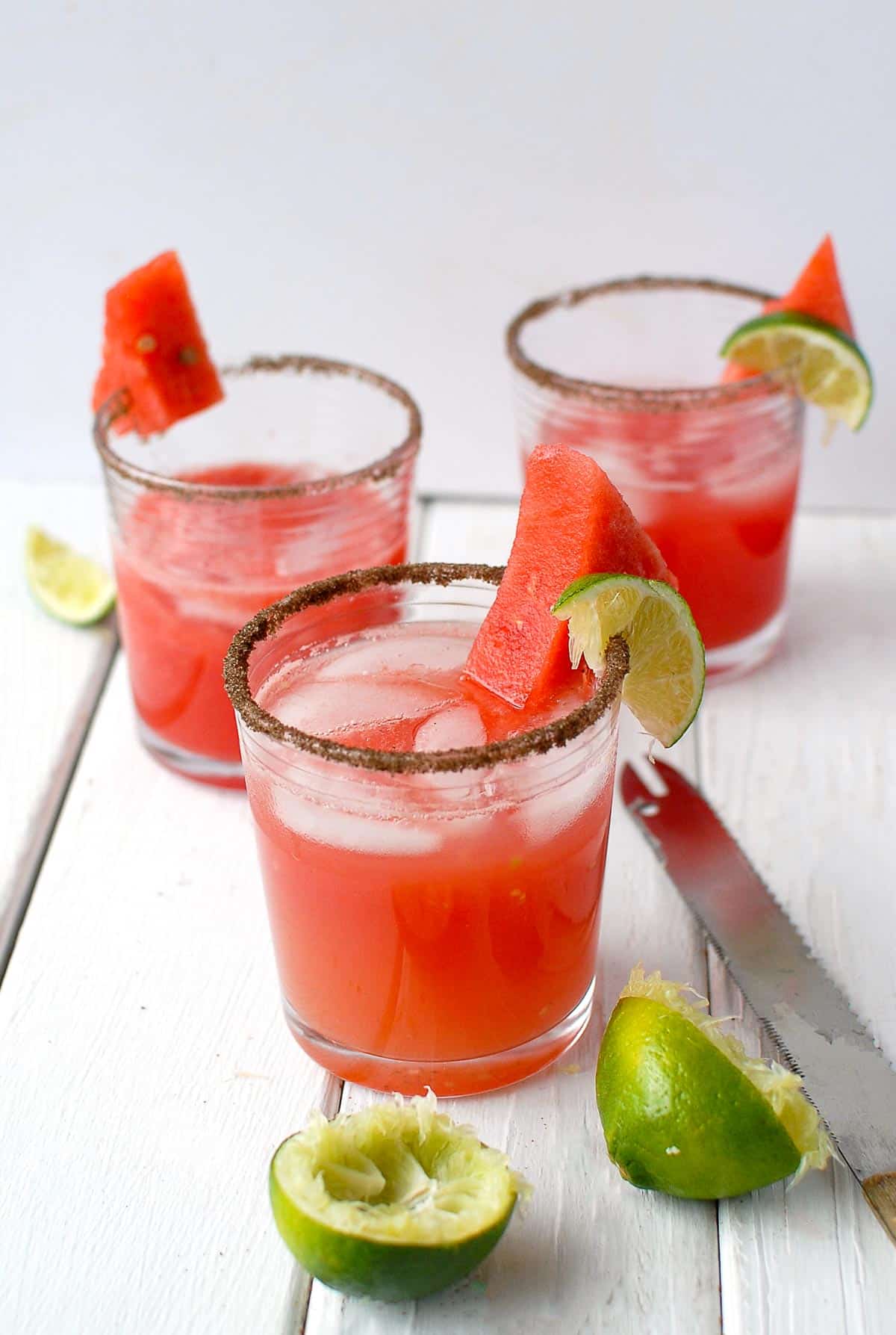 How to salt rim a cocktail glass
Margaritas are usually served with a salt rim on the glass. This is optional but gives a nice salty contrast to the sweet cocktail.
Rimming a cocktail glass is also easy to do at home.
Place the margarita salt in a small shallow plate. It should be deep enough for the glass rim to be submerged.
Run the top of the glass with some lime juice either with your finger or using a lime wedge.
Turn the glass upside down and place into the salt.
Turn gently from side to side to coat the rim.
Turn right side up and allow to sit for a few minutes for the rim to harden before adding the cocktail in the glass.
What type of salt to use to rim the cocktail glass?
Margarita salt is generally a larger flaked sea salt. This has a good flavor and pleasant mouth feel when drinking from the glass.
Flavored salts can also be used along with home mixtures.
Our frozen pineapple margarita for example has a chili powder salt rim. We used smoked salt on this Watermelon Jalapeno margarita.
Rimming sugar can also be used. It's created for rimming glasses and comes in different colors.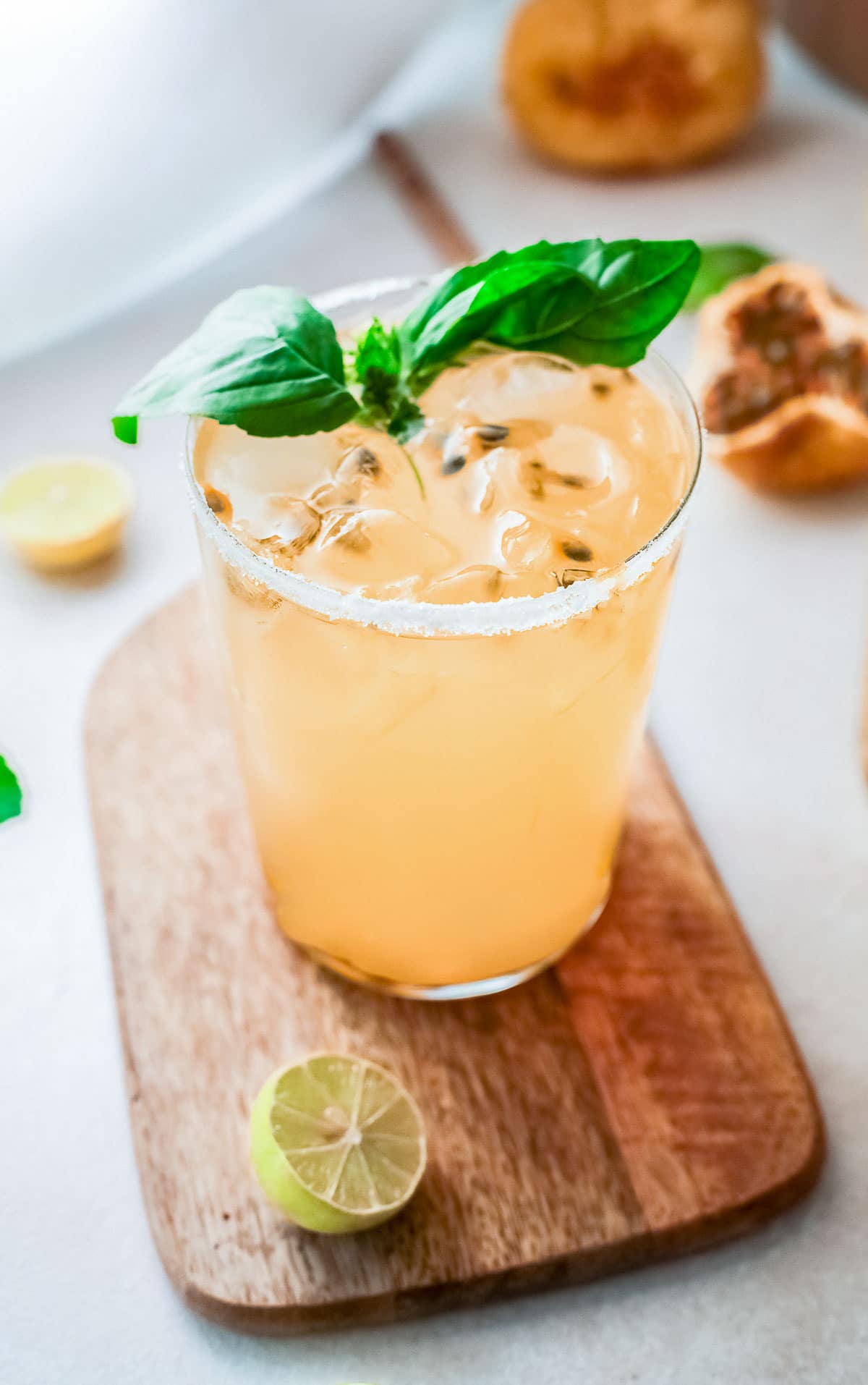 Maragrita Recipes
After a comprehensive margarita tasting session in Santa Fe New Mexico one thing is clear: there is no limit to the type of margarita to be made.
This collection of homemade margarita recipes will undoubtedly help find a winner any time of the year. No margarita mix used!
Originally published April 19, 2015