Change up your margarita game with these perfectly sweet and tart Passion Fruit Margaritas. The tropical flavor and aroma make this delicious cocktail a favorite.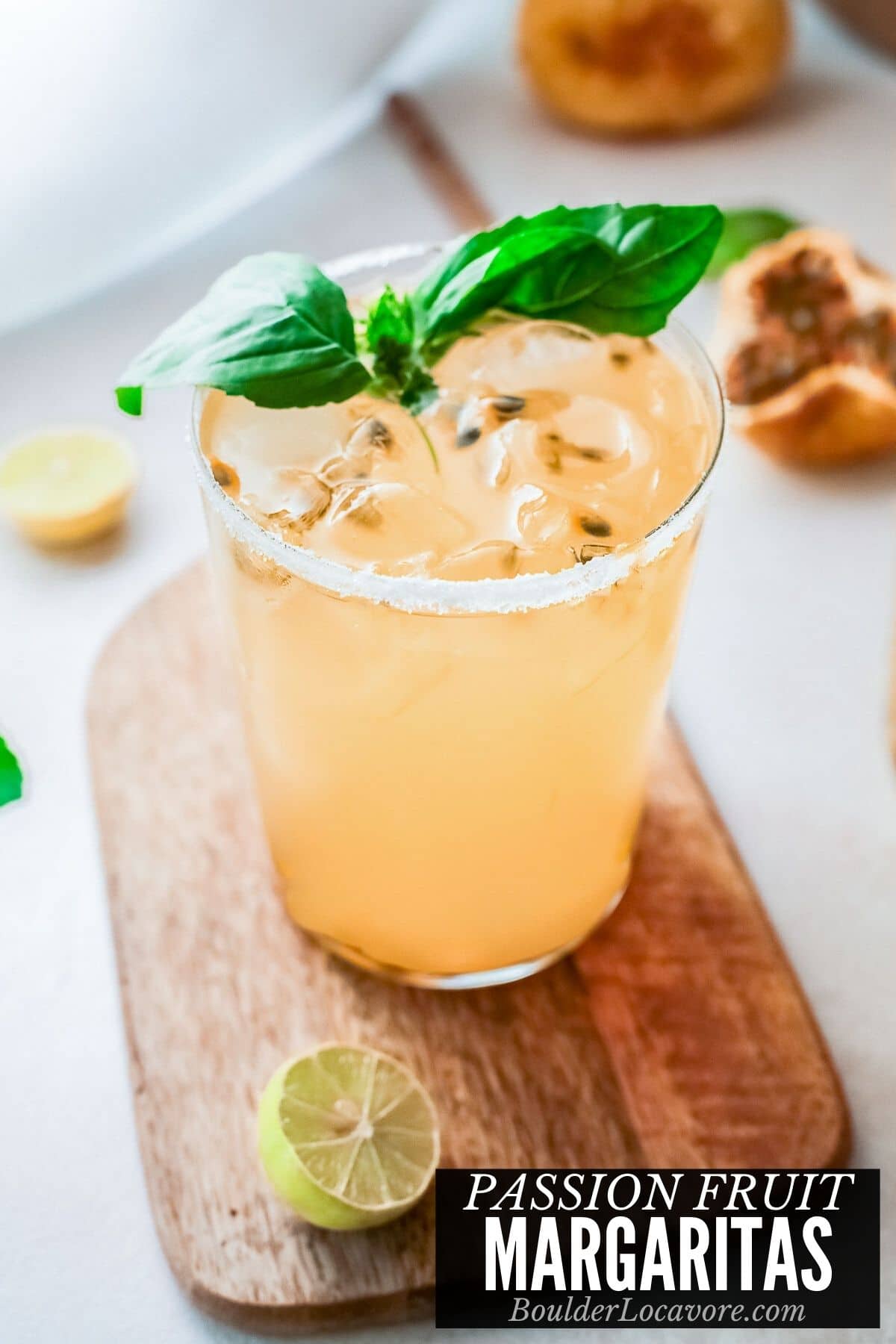 Whether you're in club 'I never met a margarita I didn't like' or you love trying different versions, Passion Fruit Margaritas are a 'must make' for your list.
The mere aroma of fresh passion fruit is like being transported to a tropical island. Then you taste them….
The margaritas taste exotic with a wonderful sweet and tart combination that's refreshing and exciting.
They keep good company with Watermelon Margaritas, Pineapple Margarita and Blue Margaritas as cocktails that speak summer's language.
A great Cinco de Mayo cocktail recipe too.
Recipe Ingredients + Notes
Passion fruit. This recipe uses fresh passion fruit pulp. It can be from fresh passion fruits or frozen, thawed passion fruit pulp. More info on that below.
Tequila. Use silver or blanco tequila which are not aged and have a lighter flavor.
Orange liqueur. Any type of orange flavored liqueur can be used. I prefer mid-range options like Citronage. Cointreau or Grand Marnier (higher end) are options too.
The quality of the liqueur goes far in terms of how you'll feel after drinking margaritas or any cocktails. I personally rarely use Triple Sec.
Lime juice. Freshly squeeze the lime juice for best flavor. I use a handheld juicer for this.
Agave nectar. This sweetened the margarita. We always use agave nectar when making fresh-style margaritas for the flavor and it's low on the glycemic index so won't spike your blood sugar.
Simple syrup or honey can also be substituted.
Ice. Regular ice should be used when preparing the cocktail. Regular or crushed ice can be used in the serving glasses.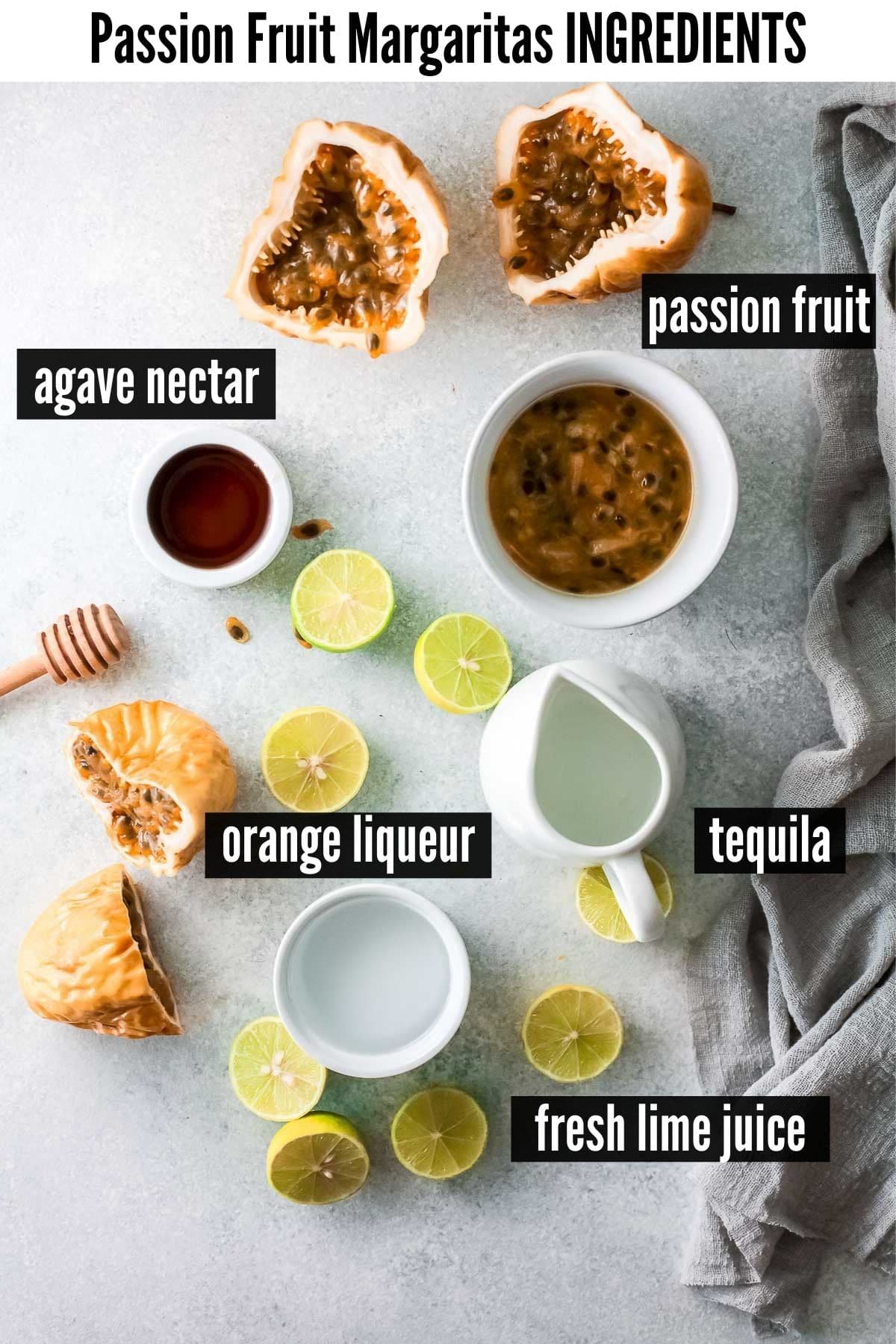 Passion Fruit
Availability
You can find fresh Passion fruit all year long. It's a tropical fruit grown in warm areas making it easier to find imported to U.S. grocery stores. The best time to buy is May-September.
How to eat it
The fruits are round or sort of round and about the size of a large plum. It can be different colors on the outside based on the variety; purple and yellow are the most common.
Slice it in the middle and scoop out the fruit pulp inside. The flesh is a number of juicy orbs with a darker seed inside. Both the flesh and seeds are edible.
Options & substitutions for Passion Fruit Margaritas
We just the flesh of one passion fruit per margarita.
You can also substitute the passion fruit pulp which can be purchased at the grocery store. If it's frozen, thaw first. Then measure in a liquid measuring up for 1 ounce of the pulp per margarita.
Passion fruit nectar or passion fruit juice can also be substituted. Check for additional ingredients before using. Some are blends making it hard to stay true to the true fruit flavor.
Use 1 1/2 ounces as a substitute for each passion fruit. Taste for sweetness and adjust the amount of agave nectar as desired. Passion fruit nectar and juice often include a good amount of sweetener.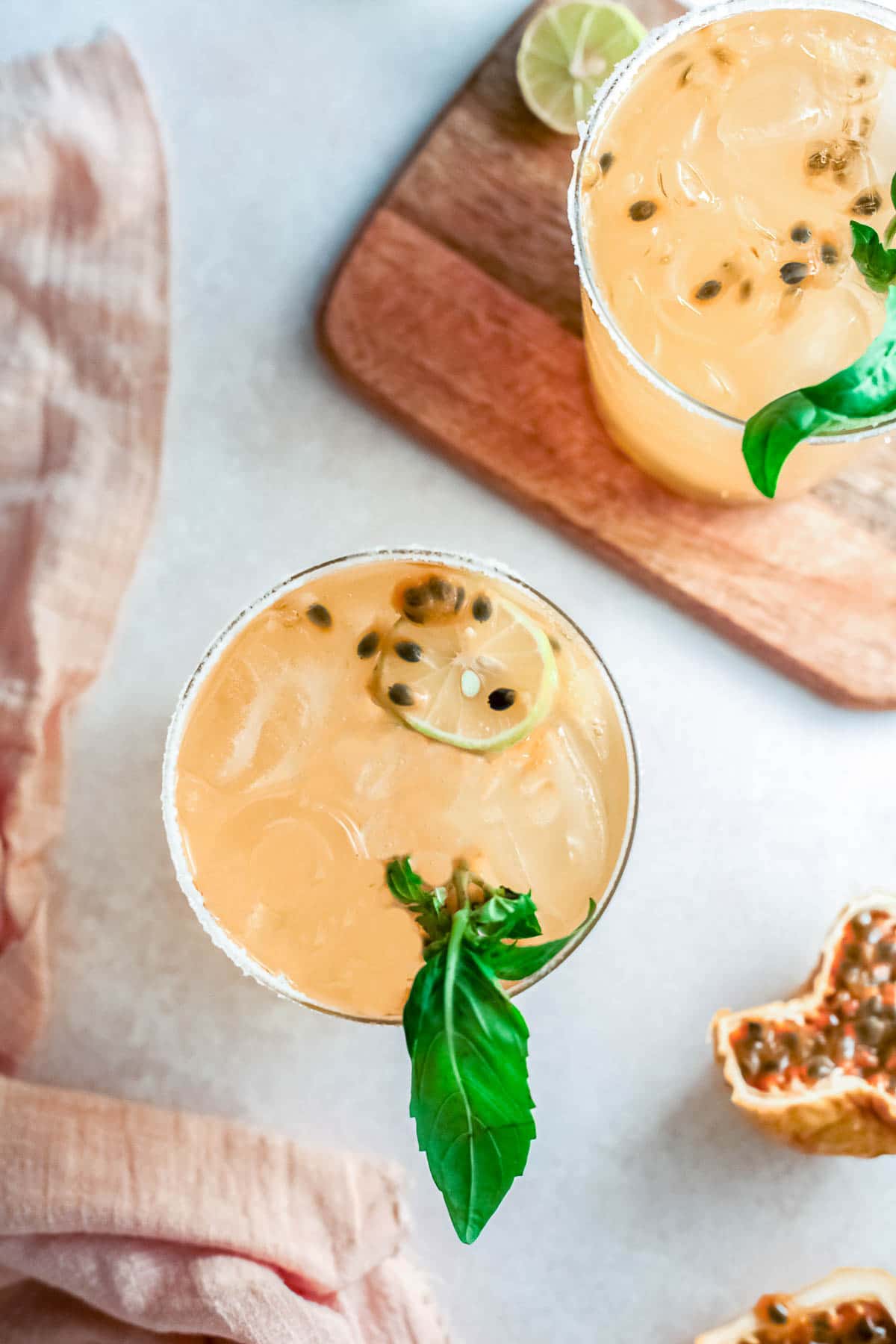 How to rim a margarita glass
Typically we use Old Fashioned style glasses for this type of margaritas.
Rimming the glass with salt is optional. Rim the glass before making the margaritas.
Run some lime juice along the rim of the glass
Turn it upside down in a small plate of margarita salt. NOTE: have enough salt in the plate that the rim will be easily covered (1/8-1/4-inch deep)
Turn the glass from side to side to coat the rim
Turn the glass right side up and allow to sit for the salt to harden onto the rim before pouring in the margarita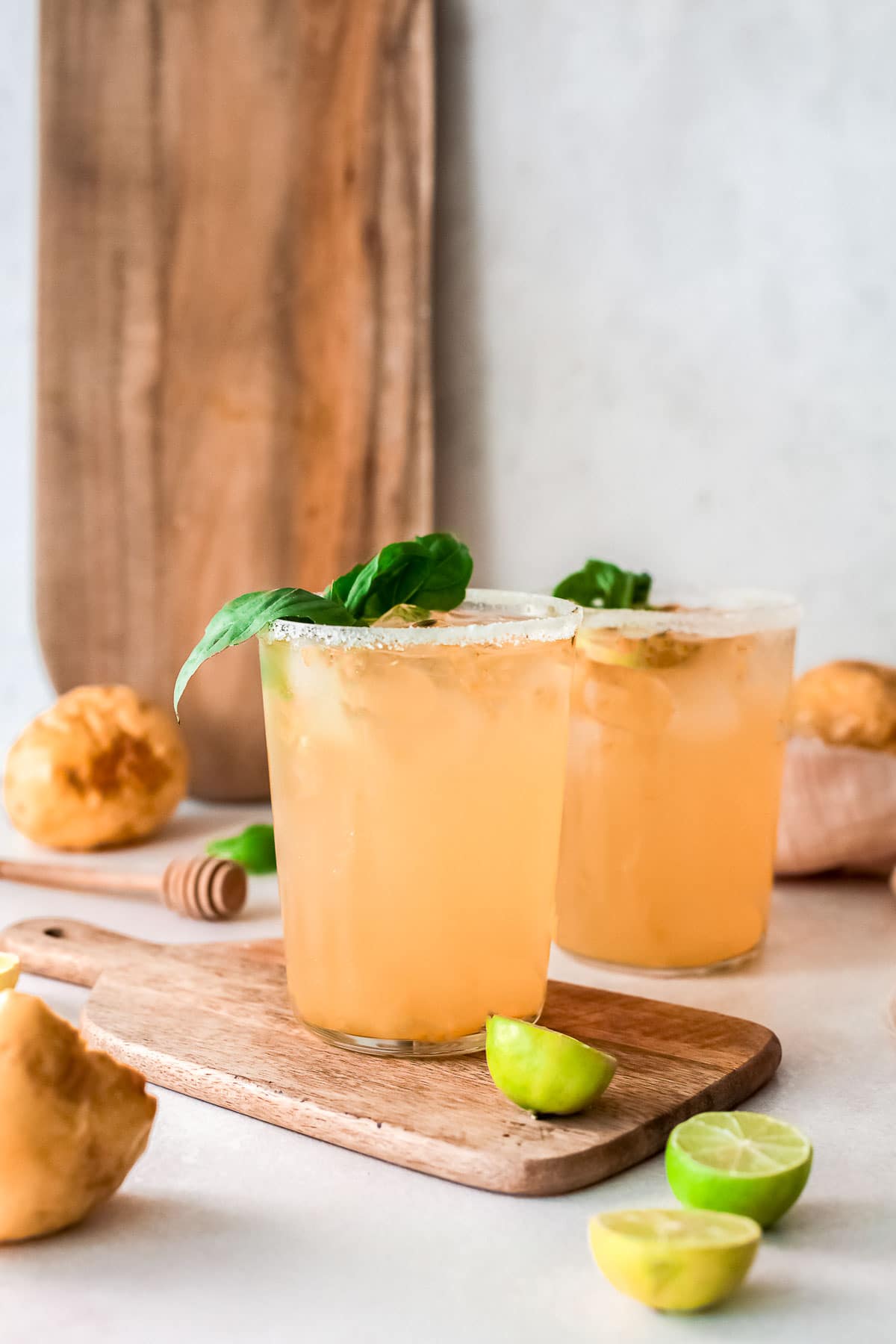 How to make Passion Fruit Margaritas – Step-by-Step
A cocktail shaker or 1 quart jar with lid and strainer will be needed.
STEP 1. Combine ingredients
Add the passion fruit pulp, tequila, orange liqueur, lime juice and agave nectar to a cocktail shaker.
Add a large handful of ice.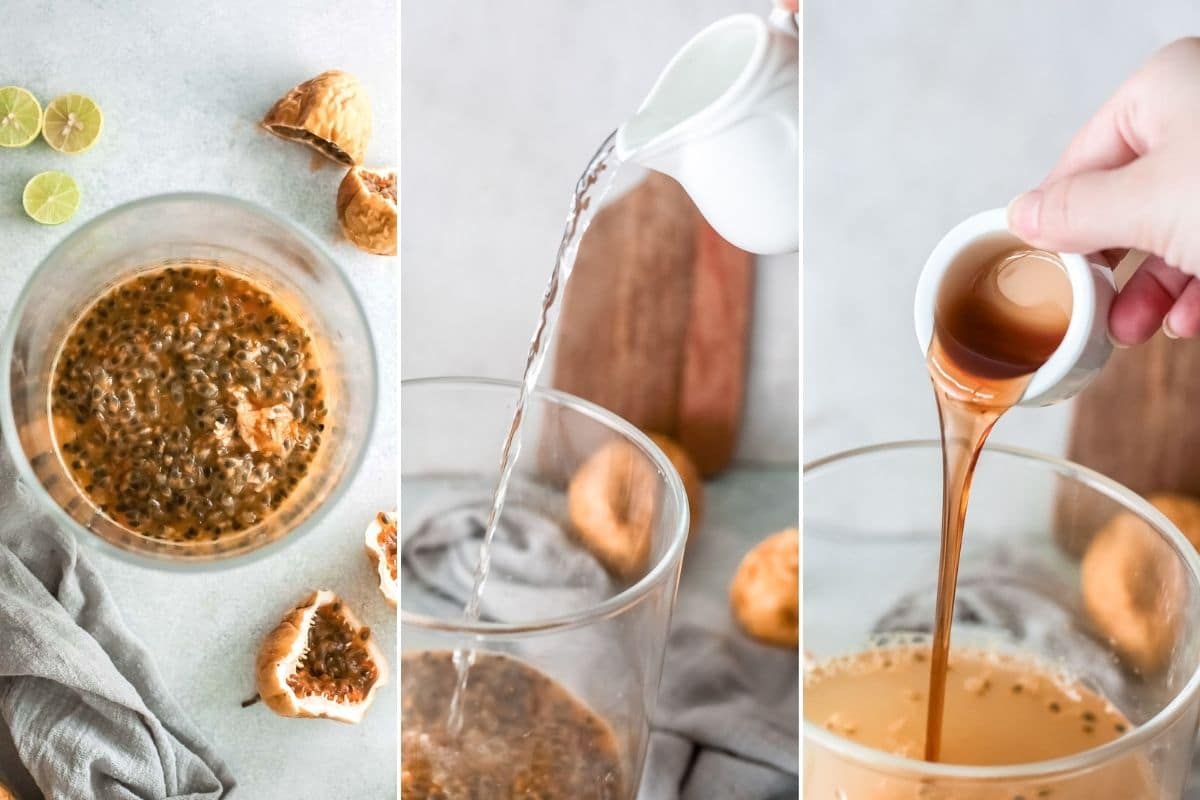 STEP 2. Shake and strain
Seal and shake vigorously for 30-60 seconds.
Strain the margaritas into glasses with fresh ice and serve. Garnish with a lime wedge if desired.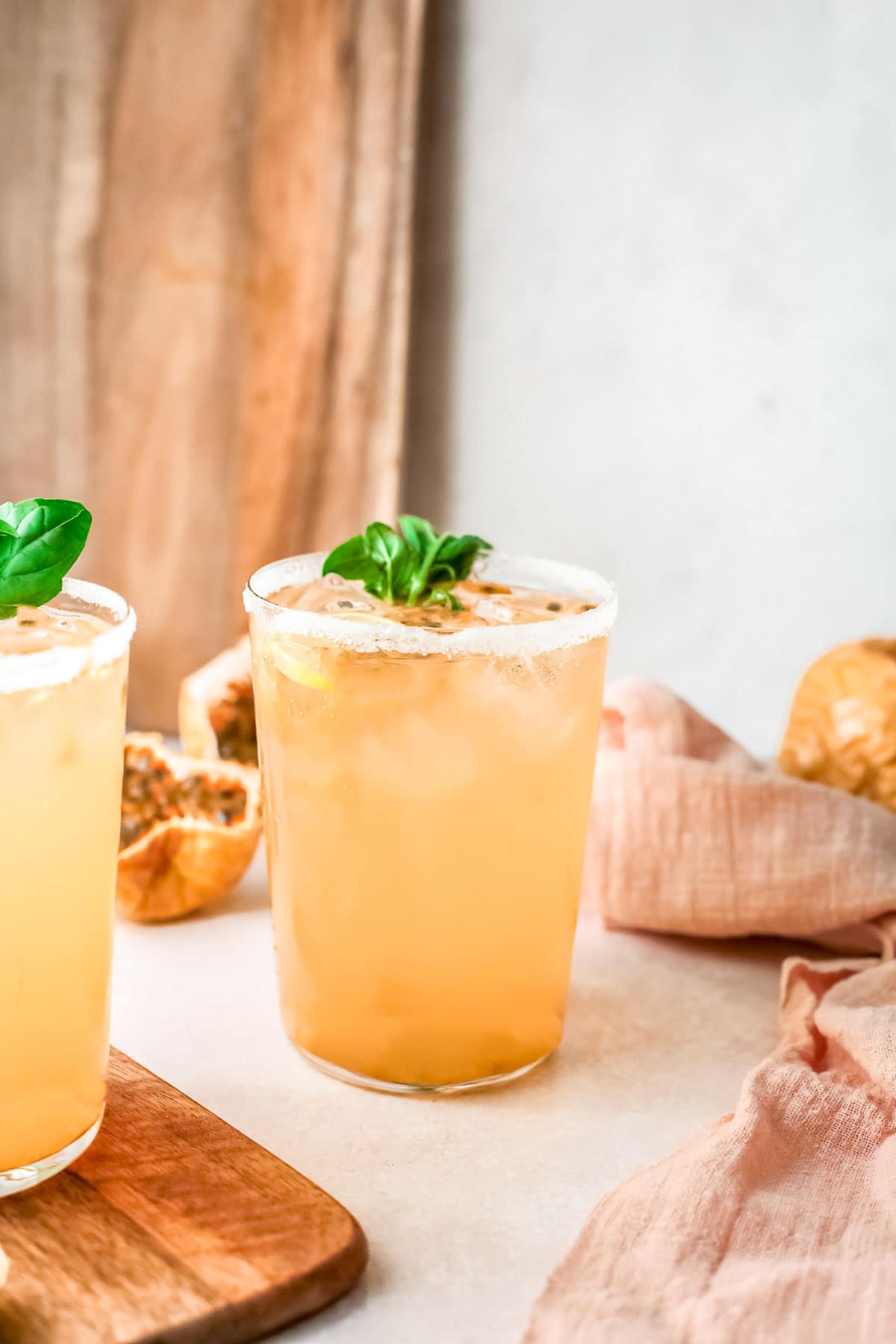 More Recipes You'll Love!
Did you make it? Please RATE THE RECIPE below!
Please
SUBSCRIBE
and
FOLLOW ME
on
FACEBOOK
,
TWITTER
,
INSTAGRAM
and
PINTEREST
!