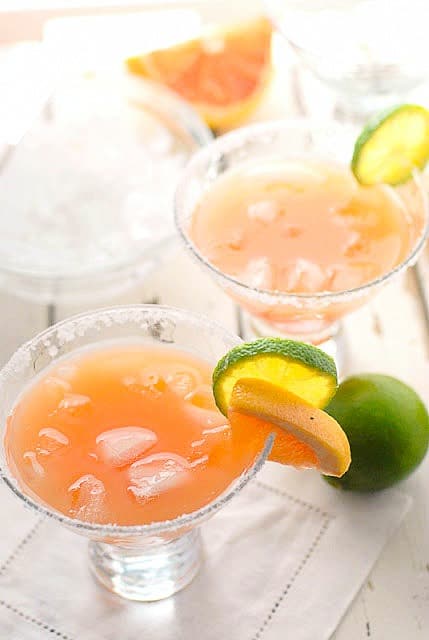 It's citrus season but of course in Colorado that's a moot point. I am fortunate though to have two groups of Snow Bird relations who nest in more temperate citrus regions to wait out the Northern winter's cold hold on their primary homeland. This leads to unexpected citrus care packages.
On a very gray windy day last week a large white box announcing 'Sunshine From Florida' arrived care of my local Fed Ex guy. Four large trays of grapefruit and oranges were safely tucked inside. When cutting open the first grapefruit for breakfast the aroma caused instant mouth-watering; fresh, tart and teasing of warm weather. Against the gray palette of yet another windy day, it truly was like the sun came out.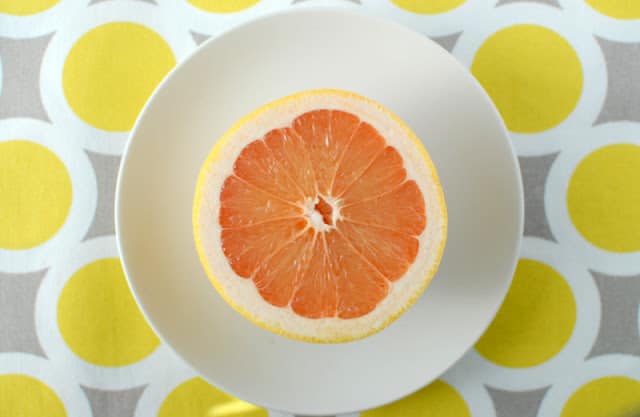 My earliest recollection of growing citrus fruits was from a set of California grandparents who had a few established trees in their small, well-manicured Oakland backyard. I loved their yard. The beds were bordered with hand set bricks. The grass was always thick and lush, seeming to need nothing other than the natural California sunshine and moisture to thrive. The crowning jewels were the orange and grapefruit trees. When I was fortunate to visit when the trees were in bloom the perfume of the blossoms was almost overwhelming. Even as a small child I loved to sit at their rickety wooden picnic table, underneath an aged wooden lattice woven with grape vines and just inhale. The sweetness of a citrus blossom is intoxicating to say the very least.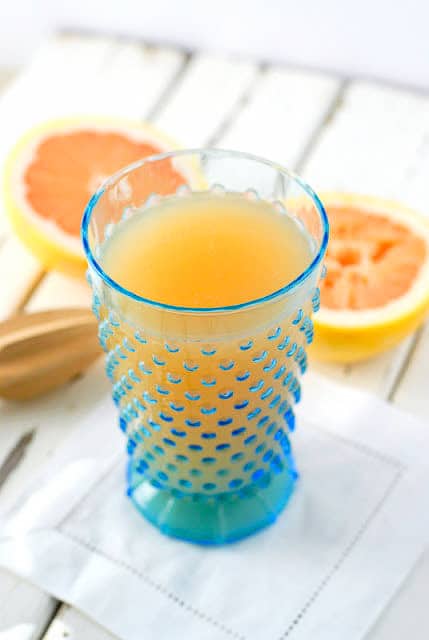 One of the pure joys of citrus season has to be enjoying freshly squeezed juice! In my pile of magazine recipes was one for an untried Grapefruit Margarita. Despite parting the holidays sure I'd never crave another cocktail, the moisture vacancy of our Colorado winter has left me parched and thinking there could not be anything more thirst quenching than this!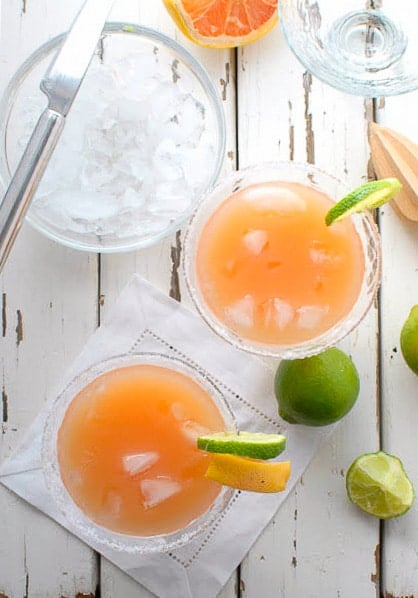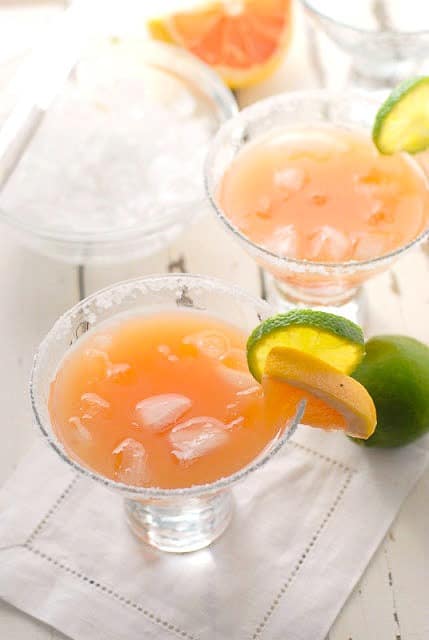 The best way to segment a perfect grapefruit half is with a Grapefruit Knife. With its double sided, serrated edges and gently bent end, the knife makes easy swift pieces. Just run the knife along the inside of each segment side then make a full circle of the outside perimeter between the edge of the segments and the peel. They lift out effortlessly especially if using a pointed end Grapefruit Spoon.