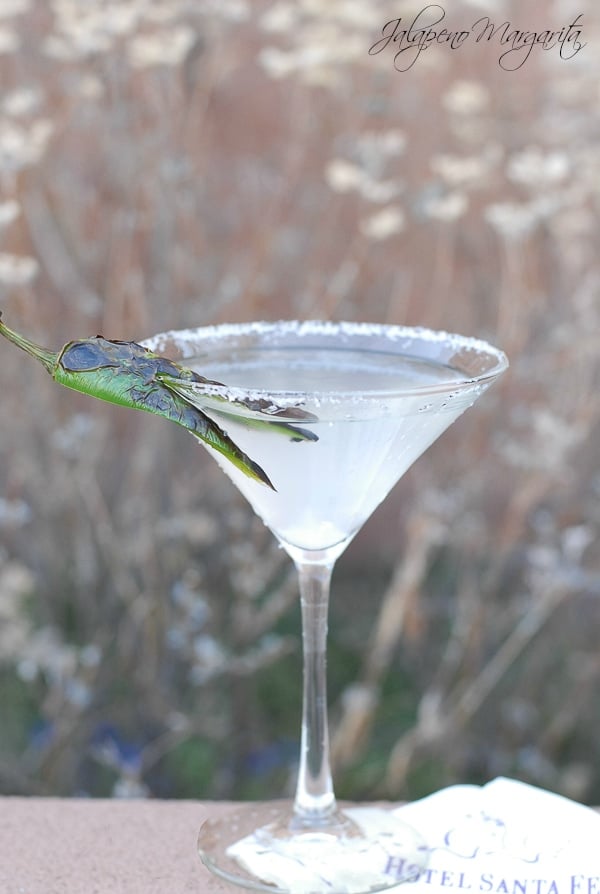 Last week I shared two segments of our recent family-friendly road trip through Arizona and New Mexico. We visited the gorgeous Sedona, Arizona, and Phoenix Arizona which was packed with sun, fun, culture and great food. The last segment of our road trip landed us in Santa Fe, a place I've visited many times over the years and never tire of. New Mexico is known as the Land of Enchantment and Santa Fe certainly lulls one into that state of mind as easily as slipping into a comfy easy chair. For me, each time I arrive here all cares dissipate, relaxation sets in and time feels endless. It is a place of beautiful native architecture, earthen-hued stucco, ristras (hanging dried chilies) and a serene calm. Also a mecca of good food and drink, art and culture, and beautiful outdoor areas to explore. There is never a shortage of things to do when visiting Santa Fe.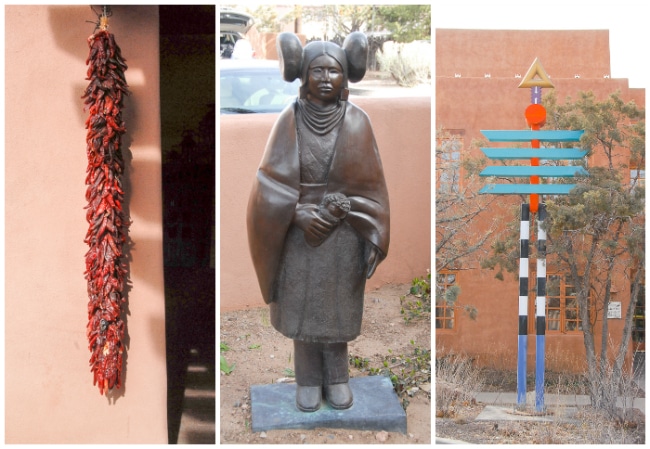 On prior visits I've plopped down somewhere bordering the Plaza of the Governors which holds the Native market, and is surrounded by great restaurants and shopping. On this visit we took a different route and decided to explore the only Native-American owned hotel in Santa Fe: The Hotel Santa Fe. Ironically after checking in and starting to explore we went to the Gift Shop (which is really a combination art shop and gift shop) to meet a charming Native American gentleman tending the shop. He shared they are the only native owned art shop in Santa Fe. I expressed my surprise about that as well as Hotel Santa Fe being the only hotel owned by Native Americans. He said that his people are from the north of Santa Fe, closer to Taos and when it was the right time to invest in something his people wanted to invest in something 'to make people comfortable' (versus investing in legal gaming operations as many tribes have elected) and the hotel was started.

About this time another cheery hotel representative joined us and I learned the gentleman had actually the Tribal Governor for the prior 17 years had not personally been able to spend much time at the hotel. Since he's been in the shop he's heard many stories from people who come to the hotel yearly and how special it has been to them. After spending a mere few hours I see why. It has what I'd call the 'spirit of Aloha' if I were in Hawaii. Everyone at the hotel is welcoming, not only friendly but a guest is made to feel it is their home too. There was a genuine graciousness, and appreciation in all those I encountered at Hotel Santa Fe. It feels like a place where you can let everything go and soak in the magic Santa Fe and the hotel both have to offer.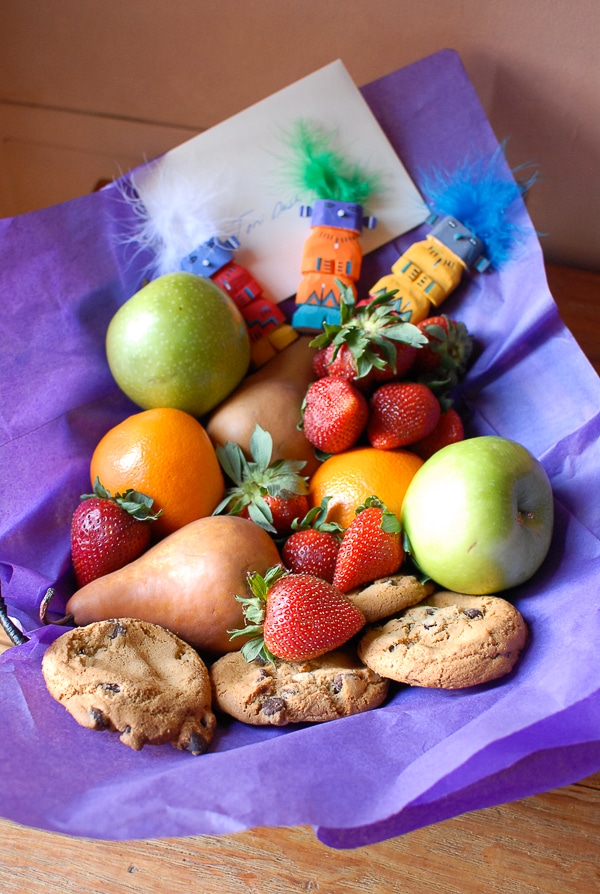 A first stop after settling in our spacious, comfy suite was to the bar. I'd made contact with the hotel prior to arriving hoping to share one of their delicious recipes. Always updating and reinventing, the menu is undergoing some updates and part of that is the introduction of some signature cocktails which guests are loving. Birdie, the new event manager of 10 days talked me through their mouth-watering options while whipping up a Prickly Pear Lemonade for my kids. I selected the Jalapeno Margarita which I loved. It was perfectly balanced with some subtle heat, beautiful lime notes and smooth tequila. The roasted jalapeno pepper garnish added a smoky finishing touch.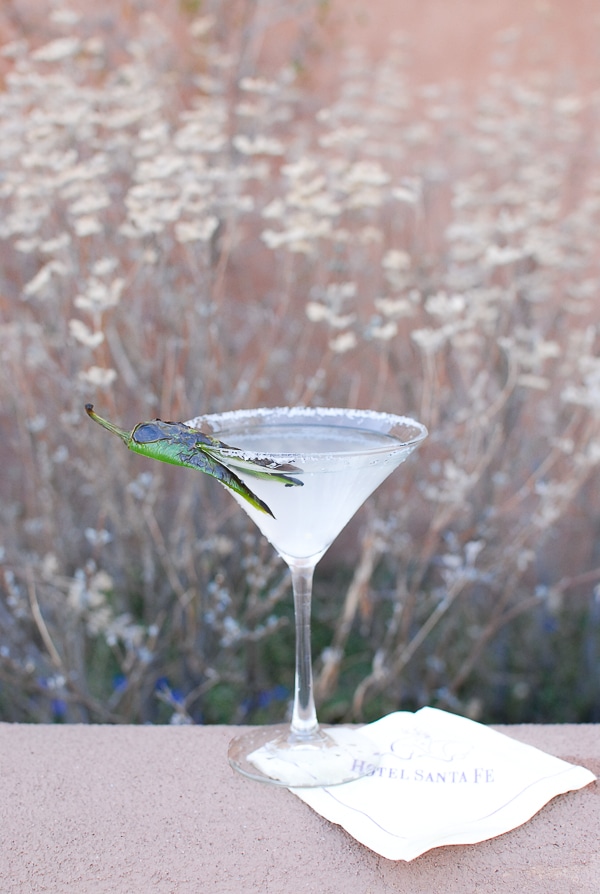 More Recipes to Try
Chocolate Martini on Fire!
Recipe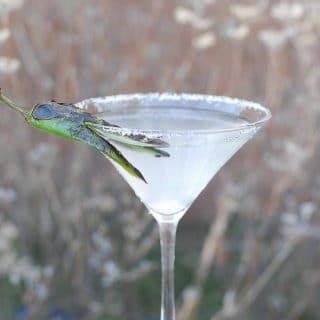 Jalapeno Margarita
A perfectly balanced fresh-style margarita with jalapeno-infused lime juice, smooth tequila and Grand Marnier. A new signature cocktail from Hotel Santa Fe.
Print
Save Recipe
Recipe Saved!
Pin
Rate
Servings:
1
margarita (margarita mix for 2 cocktails)
Ingredients
Ingredients for Jalapeno Margarita Mix:
1

Jalapeno Pepper

, sliced

1

ounce

Simple Syrup

2-3

ounces

fresh Lime Juice
Ingredients for Jalapeno Margarita:
1 ½

ounces

Silver Coin Tequila

½

ounce

Grand Mariner

2

ounces

Jalapeno Margarita Mix

Optional Garnish: Blistered Jalapeno

, slit and perched on glass rim
Instructions
Instructions for Jalapeno Margarita Mix:
Combine all ingredients in a sealed container and allow to infuse for 24 hours or longer in the refrigerator.
Instructions for Jalapeno Margarita:
Combine all ingredients in a shaker with ice. Shake vigorously and strain into a cocktail glass rimmed with salt (optional).
Notes
Recipe published with permisson from Hotel Santa Fe, Santa Fe NM.
Nutrition
Calories:
244
kcal
|
Carbohydrates:
31
g
|
Protein:
0
g
|
Fat:
0
g
|
Saturated Fat:
0
g
|
Cholesterol:
0
mg
|
Sodium:
18
mg
|
Potassium:
66
mg
|
Fiber:
0
g
|
Sugar:
27
g
|
Vitamin A:
150
IU
|
Vitamin C:
33.7
mg
|
Iron:
1
mg

We had intended to go out for dinner but frankly the ranch leather chairs and the adobe fireplace crackling with warm embers lulled us into settling in for the evening. We happily dined on the hotel's delicious bar food. Nachos Grande with black beans, colored corn chips, pico de gallo, green chilies and more. Homemade corn Quesadilla made especially to accommodate our gluten-free needs, an impressive dessert sampler of dark chocolate pot de crème, flourless cake and crème brulee. We took a short walk around the inside of the main building and stayed to listen to Ronald Roybal, a Native American flutist and guitar player who has played at the hotel for the past 17 years. It was captivating.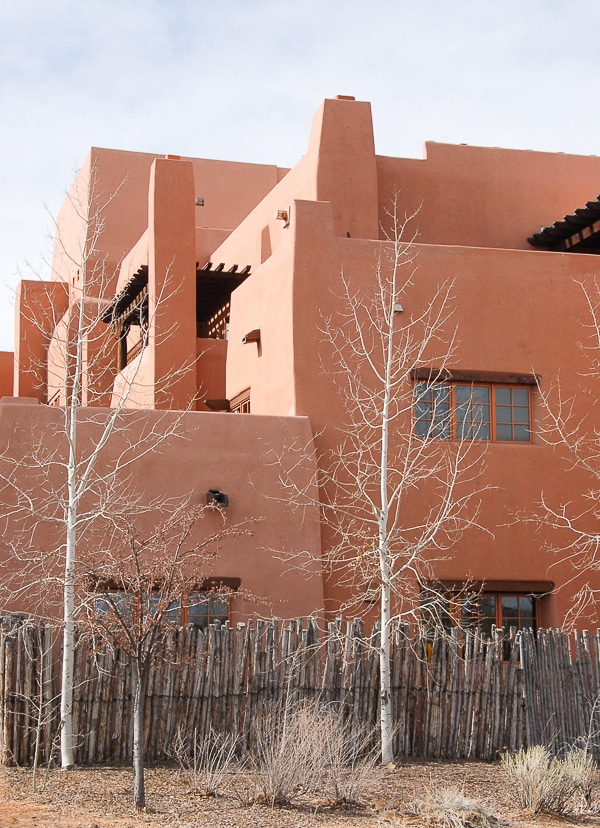 After the best night of rest I'd had on our whole journey, atop lofty beds and white duvets we met a longtime friend for breakfast who is in the process of moving back to Santa Fe. During her time locally she had known of Hotel Santa Fe as 'the hotel with the purple shuttles' and for the consistent superior reports on the hotel's food. Our breakfast was no exception with soul-warming plates of eggs, beans, tortillas, salsa to send us out on our last day journey.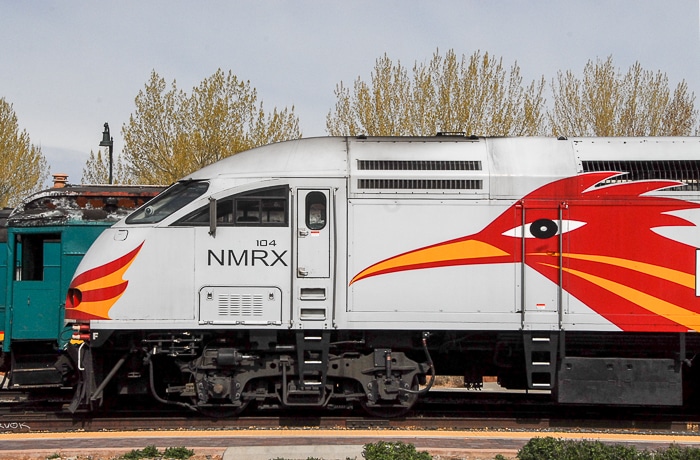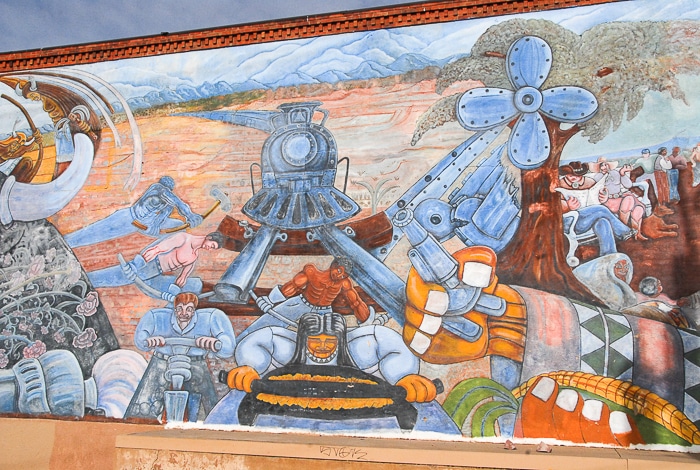 Before leaving we took a stroll around the hotel area. We set out in the still of a spring Sunday morning, walking out the back of the hotel into one of Santa Fe's toniest new districts The Railyard. It is filled with interesting commercial and retail businesses and home of the Santa Fe Farmer's Market on Saturday and Tuesday mornings.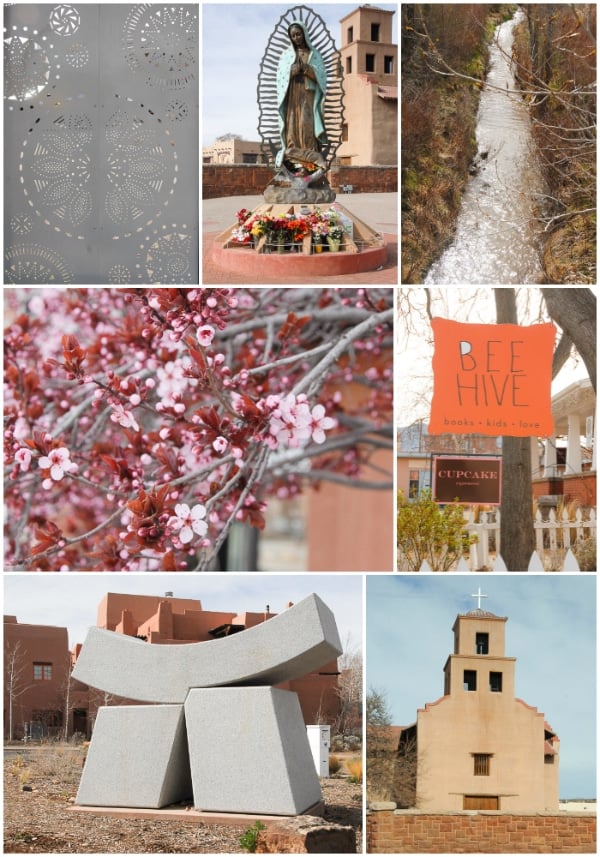 As the name implies there is an active railroad with local commuter service via the Rail Runner Express to Albuquerque, and provides a great option from the Albuquerque airport (via a short shuttle trip) for scenic transport to Santa Fe. The district is brimming with family-friendly dining options from the Cowgirl BBQ housing a play area for smaller kids, a diner (Zia), Boba Tea Bar offering a gluten-free bakery and more. All a short walk from Hotel Santa Fe we found several shops we wish had been open, and walked to the river a few short blocks from the Plaza affirming Hotel Santa Fe to be perfectly located all round. Our stay only confirmed for me that one can never have too much time in Santa Fe, or come back too quickly!
ROADTRIP TIPS
We found a fun resource when planning our road trip: Road Trippers. It has a free mobile app as well. Users can create trips by plugging in locations and dates with Road Trippers filling in a route, time between stops and estimating gas costs. Several filters are available to layer on unique sites, lodging, dining and more. It made plotting out the driving segments especially helpful as I was the only driver.
Whiling away the miles…..
Alphabet Game: Everyone has their own rules for this but the Boulder Locavore family rules allow one letter per road side sign (or on buildings when desperate) with a player calling out the letter and word it is in.
First Letter, Last Letter: Making its premiere on this trip, this game kept our brains moving amidst hours of sage brush. Pick a category, the first player names an item in the category and the next player names another item in the category beginning with the last letter of the first player's word. For instance, for the category of Names if 'Timmy' is the first word, 'Yasmin' could be the next word. Insider Tip: Candy Bars are difficult and first names can go on for hours!
License Plate State Game: Perfect for road trips, keep a running list of states you spot on license plates you see en route. National Park parking lots are a gold mine!
Toy Stores carry lots of fun travel size games of travel bingo, and other options to keep smaller travelers occupied too!
Boulder Locavore gratitude to Visit Santa Fe for all the local guidance and assistance, and to Hotel Santa Fe for the magical stay, unending hospitality and delicious recipe.