Boulder is a very cool food town. Named 'America's Foodiest Town' in 2010 by Bon Appétit magazine, it fulfills this distinction in a variety of genres. We certainly bear a commitment to quality farm-to-table food production and consumption. One only needs to spend 10 minutes talking to anyone, farmer or patron, at our Farmer's Market to be sure about that.
Certainly our dining and bar scene have made their mark as well. The draw of this area for chefs and mixologists alike is clear and we locals are pleased to be the benefactors of so many dedicated and enthused by their craft.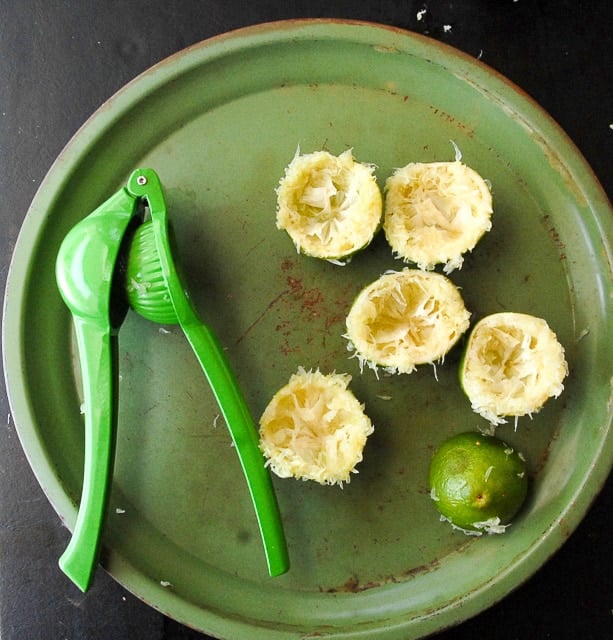 One such shining star is Michael Cerretani, Bar Manager for The Bitter Bar, a hip, happening libation gem in the crown of Boulder's Big Red F Restaurant group. Passionate about bar tending and mixology, Michael was a top ten finalist in last year's GQ Magazine/Bombay Sapphire's "Most Inspired Bartender" competition. He was also one of sixteen contenders nationwide challenged to reinvent the classic Manhattan in Denver's Esquire Magazine/ Woodford Reserve Manhattan Experience. Having grown up in a family steeped in classic food and cocktail culture, Michael's respect and reverence for the classics coupled with his current day sensibilities won him the first place slot. He's one of those guys who effortlessly conjures craft cocktails as well as can talk 'mixology' to nubile beginners with the same ease as speaking with experts in the field.
Michael and I share mutual friends and met recently at a dinner where he graciously agreed to host a group of local food and drink media members at Bitter Bar. Our plan was for him to educate on distilled spirit as well as teach some mixology tips for our group. As it goes with best laid plans, I was home ill and Michael out of town probably winning something mixologically magnificent. We had begun the wheels turning to share a summer cocktail of Michael's choosing which I'm delighted to do today.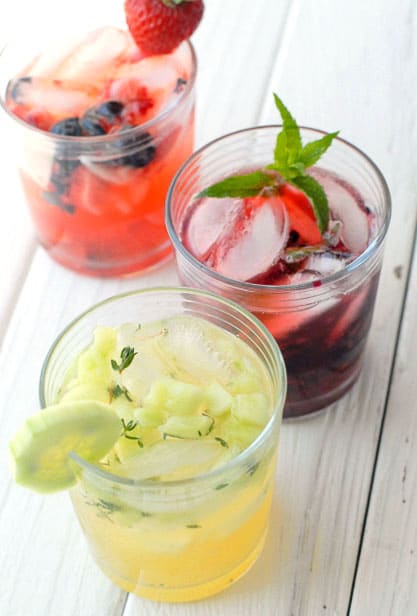 I've had a bit of a personal margarita epiphany this summer; 'fresh margaritas'. Margaritas made with quality tequila (usually silver which is not aged and therefore has a more 'clean' flavor), some agave nectar/syrup and fresh lime juice leaving them fresh-flavored and missing the sickly sweet component often found in a margarita (which I personally believe is the hangover-waiting-to-happen ingredient). The addition of fruit or vegetables shift the flavors again in a clean, fresh way. My first foray in this direction was the Smoky Watermelon Jalapeno Margarita I published a few weeks ago and after making Michael's recipe I'm a permanent convert.
On paper I loved the 'options' aspect of his recipe. I am one who likes to change it up and does not like to be reigned in to an unyielding recipe. I loved the locavore opportunity presented with Michael's express permission suggesting one can add any vegetable or fruit to mix flavors making the drink their own.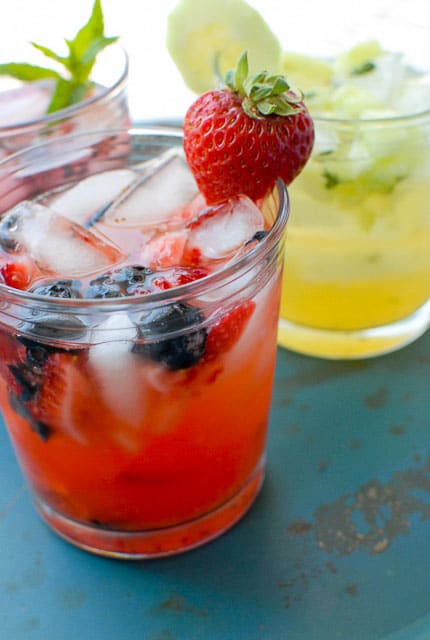 When I finally made the cocktails, I was over the moon. They are beautiful to the eye with vibrant color and exciting, refreshing flavors. I was so excited I did NOT strain my cocktails prior to pouring them in the glasses, loving the 'muddle' in my drink. I loved the texture and colors it offered. If your preference is a strained drink feel free to follow Michael's instructions to follow instructions to the letter.
Michael Cerretani's SUMMER 'FREESTYLE' MARGARITAS
As Michael put it to me "so here's a fun one, it's basically a fresh style of Margarita." I felt more than just a 'fun one' it was a Get-Out-Of-Jail-Free card; allowing we mixers to use Michael's base recipe as a perfect platform to get creative with summer produce from our Farmer's Markets and home gardens. For those not yet comfortable with undefined ingredient amounts, I shared at the bottom of the recipe the amounts of fruit, vegetables and herbs I used for my cocktails.
Base Margarita Ingredients:
1.5 oz Silver Tequila (preferably something organic like Republic or El Tesoro)
.75 oz Fresh Squeezed Lime Juice
.5 oz Light Agave Nectar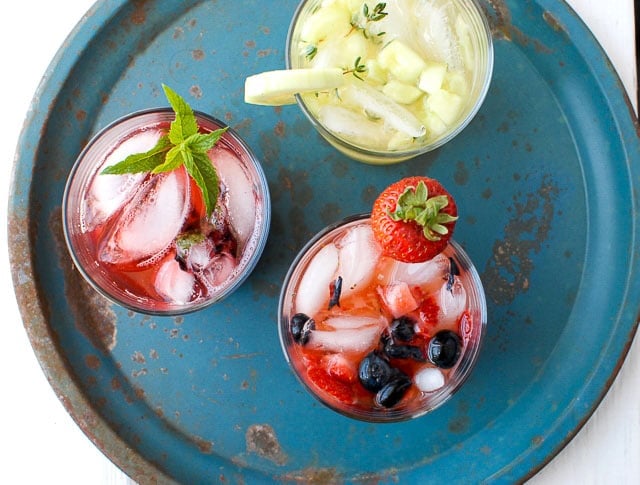 Here's the really fun part: This recipe works with virtually any fresh fruit or vegetable, making it extremely versatile for a summer cocktail. Try it with some of the following combinations:
-Blueberries & Strawberries
-Cucumber & Orange
-Thyme & Cucumber
-Blackberries & Mint
-Watermelon & Orange
Take any of those ingredients, gently muddle them in the bottom of a mixing glass or shaker, combine the tequila, lime, and agave on top and shake with ice for 15-20 seconds. Strain over fresh ice in a double old fashioned glass and garnish with whatever ingredients you used.
Boulder Locavore's cocktail produce amounts: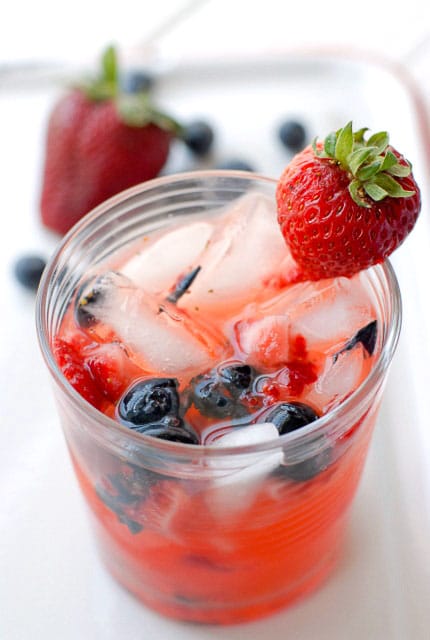 Blueberry-Strawberry Margarita: 2 large strawberries (sliced before muddling) and 10 blueberries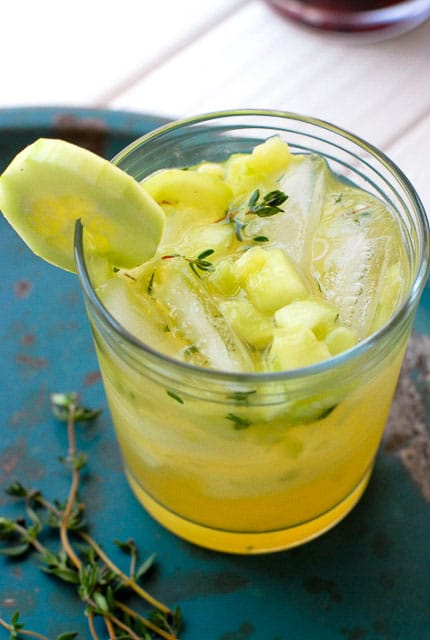 Cucumber-Thyme Margarita: 4-¼ inch slices of cucumber, chopped before muddling and the leaves of about 3 sprigs of thyme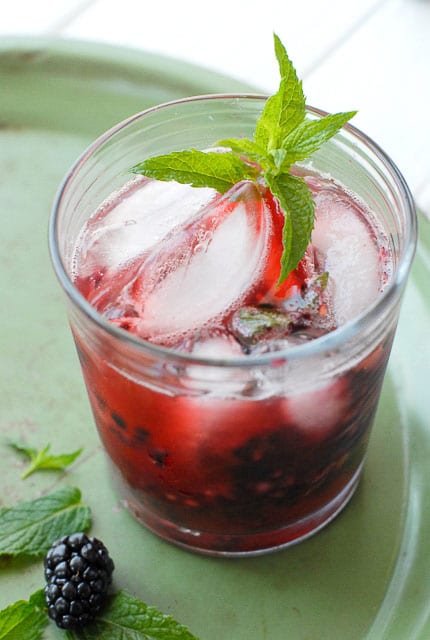 Blackberry-Mint Margarita: 6 large blackberries and about 5 medium mint leaves (I used classic peppermint found in the home garden).I rough chopped the mint first to add in the muddling.
Mason Jars are a Girl's best friend: Despite owning a few cocktail shakers I wanted to make three of Michael's suggestions at once. I used a pint size Mason jars in which I muddled each combination and then added his base recipe of tequila, agave and lime juice. It was very easy to shake with ice in the jar (lid on of course) then pour onto fresh ice. If you are wishing to make these portable for a picnic or outing, my suggestion is to either a) preload mason jars with the tequila-agave-lime juice and muddle ingredients at the outing, or b) pre-muddle and add tequila-agave-lime leaving only the shaking and serving to your outing location. Frankly I think the jars make charming glasses for more rustic picnic outings as well!