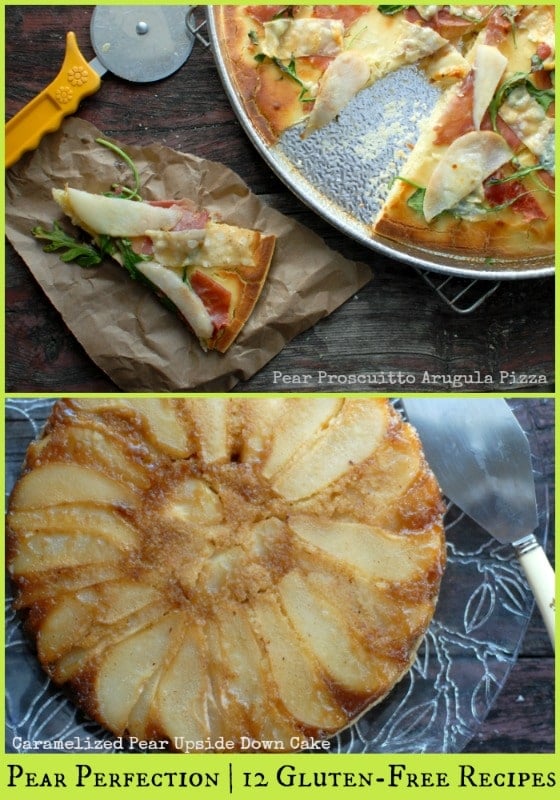 As the weather cools pears begin to show up in the marketplace. When I was growing up I remember my Great Grandmother sending us a box of pears from Harry and David every winter. I loved opening up the sturdy, familiar mailing box to find the plump, green pears peeking out of their individually wrapped foil cocoons sitting primly in pleated red paper cups. It was always a great surprise, especially after a few days of ripening, to sink my teeth into the soft white flesh with pear juice running down my chin.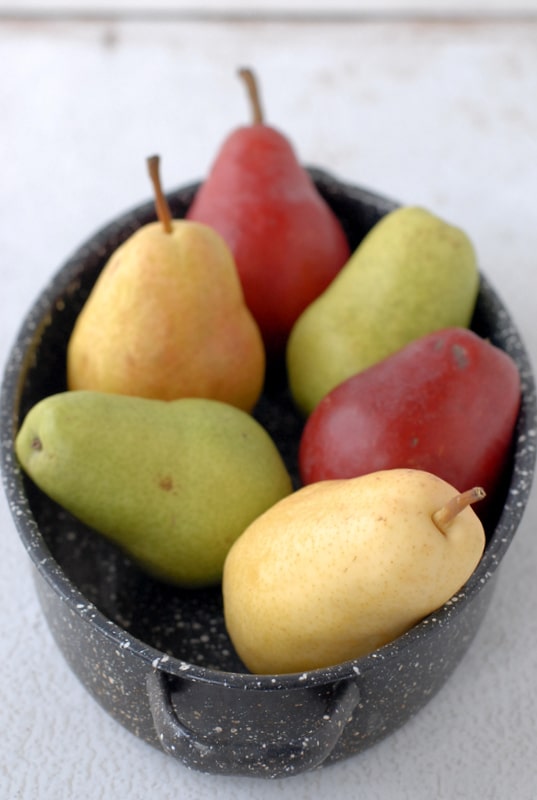 Fortunately pears are more readily available all over the U.S. these days and chances are in your local supermarket you are seeing all sorts of varieties making their annual appearance. They are a cool weather fruit so will stick around from now well into the spring.
Each variety has a slightly different appearance and flavor profile. From the Red D'anjou with the classic pear shape and crimson tone, to the miniature favorite of mine the sweet little Seckel Pear that stands about 2 inches tall and can be eaten in a few bites. The sophisticated flavor of pears lend themselves to many sweet and savory fall and winter dishes, besides eating them solo.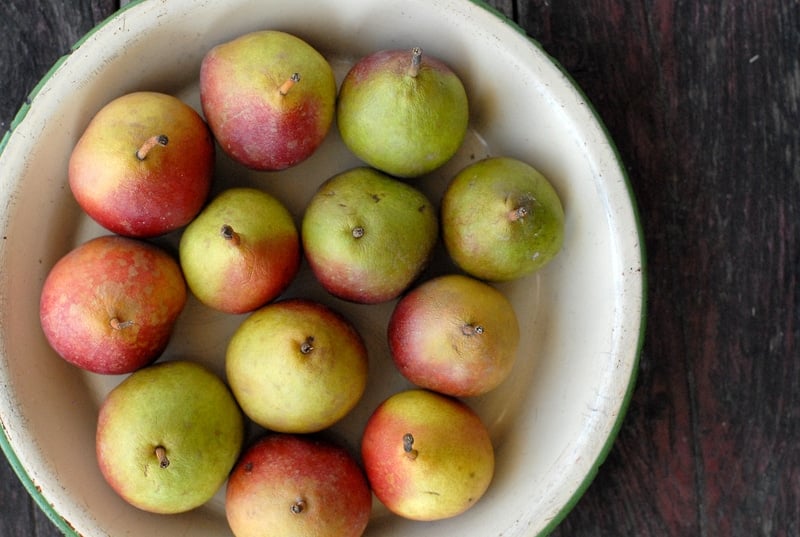 To jump start your pear season I wanted to share some of my favorite dishes using pears, including some you can prepare for holiday gift giving!
Click for Tips on Storing, How to Ripen, Checking for Ripeness, and more!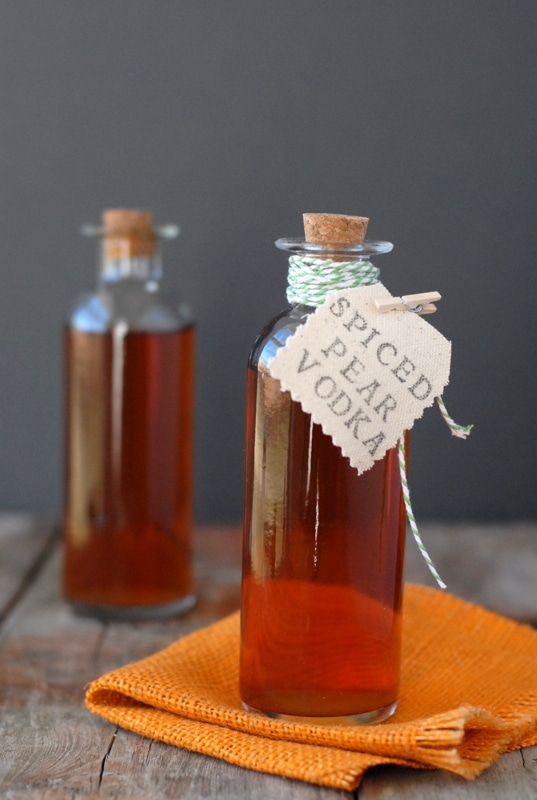 Fall Spiced Pear and Cherry Crepes
Pear Marmalade Glazed Ham Steaks
Seckel Pear Soft Shelled Creme Tart
Caramelized Pear Upside Down Cake
Spicy Mustard Mint Mizuna Salad with Tangerine Balsamic Dressing