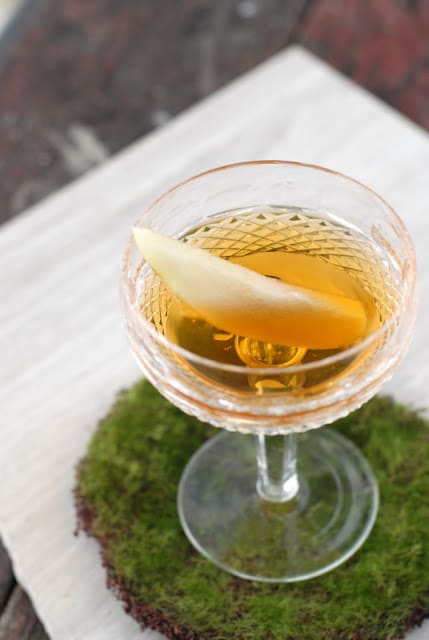 Normally this time of year would be a seasonal cusp, ebbing and flowing between a dwindling winter and promise of summer.

 

This year however it has been unseasonably warm punctuated by a brief attempt at snow last week.

 

As winter disappears quickly into our rear view mirror I had the idea to infuse some brandy with the last of winter's pears.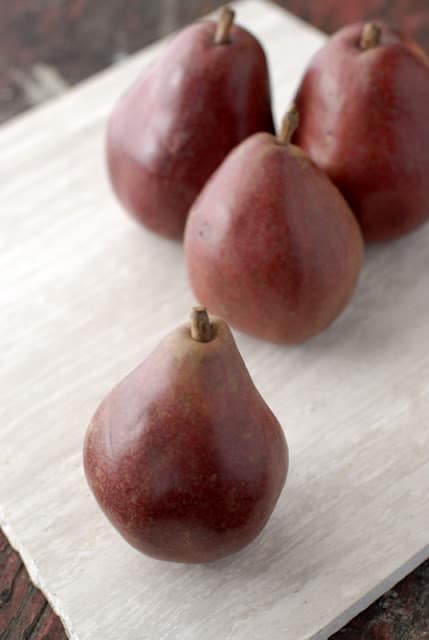 Though pears are seen to be a winter fruit they too are cusp fruit with some of the last varieties such as the Red D'Anjou lasting into May and even June.

 

I love the color, flavor and look of this pear.

 

Unlike some other counterparts it does not bruise easily, get mushy or change color as it ripens.

 

The skin is a bit thicker to me as well which probably aids in its structure holding steady.
The quantity of this recipe can be changed to meet your volume desires by keeping the proportions the same.
Yield:

 

A smidge less than 1 ½ cup pear brandy
·

        
1 1/2 cup brandy
·

        
1 large pear, ripe but not mushy, peeled, cored cut into 8 long slices (green or red D'Anjou preferred)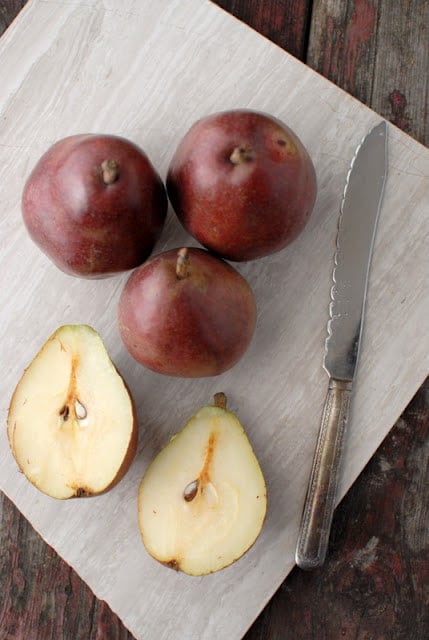 Add the brandy and pear to a Mason jar or other sealable glass jar/container.

 

Place in a cool, dark place for 2 weeks, turning over and back to right side up daily.

 

After two weeks taste brandy and if achieving desired flavor concentration, drain, remove pears, reseal and store in a dark, cool place.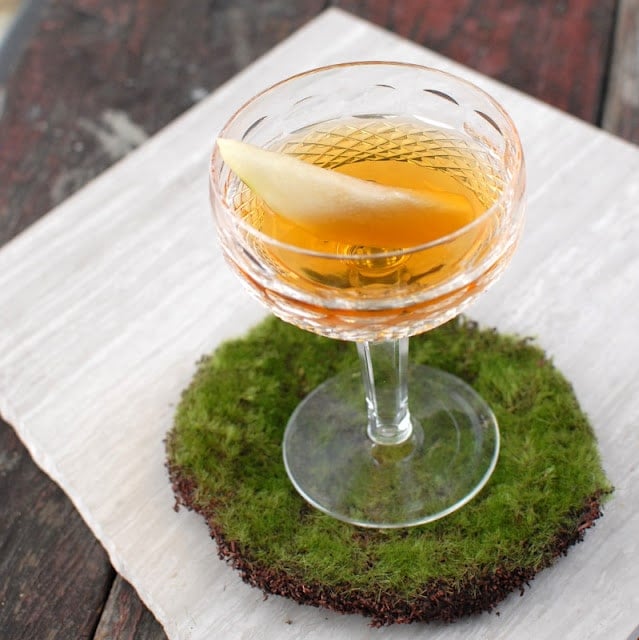 If desiring a denser flavor, leave to infuse longer, tasting periodically until desired flavor is achieved.

 

Note:

 

the pears used for infusing can be used for another dish afterwards although any pears exposed to air at the surface of the liquid will have turned brown and be visually undesirable.