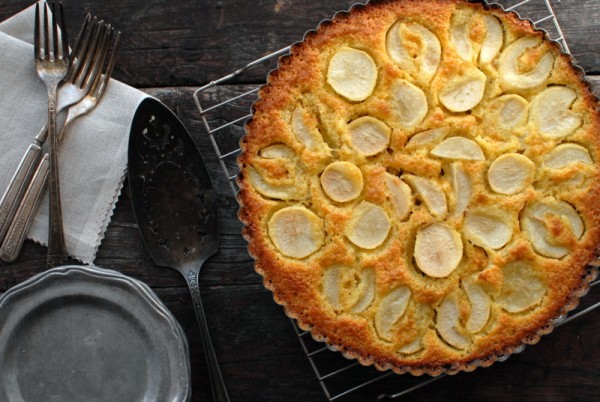 Sometime last month I waltzed into my local neighborhood food market expecting to dash in and out, retrieving the few items I needed and to quickly flee. I was however stopped dead in my tracks upon entering the store. There in front of me was a collection of the most dainty, diminutive pears I'd ever seen and I was instantly smitten. Tiny pears. I mean, American Doll size pears. I was filling a bag before I knew it, marveling all the while, not knowing if I'd cook with them or use them as an accessory.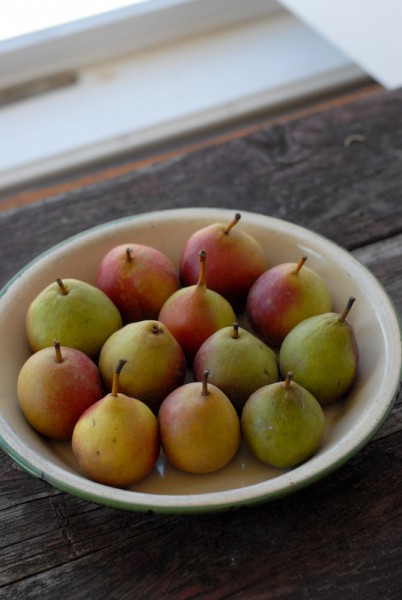 Seckel Pears are certainly petite, about 2 ½ inches tall and are about 2 inches around. They have a milder flavor than many other larger pear varieties. They are usually available between September and December so this is the time to be on the lookout for them. Part of their charm is that they don't oxidize as easily when cut, holding their creamy internal color without browning longer than other pear varieties.
Always loving a surprise intro to a new fruit or vegetable, especially one so fetching, I set out to incorporate them into a fitting dessert; only after admiring them on my countertop for several days. I settled on a Soft Shelled Cream Tart which is easy to make without the process of rolling out a hard tart shell. The flavor and texture are beautifully soft and seasonal. It's a relatively quick dessert to whip up as well as one which is unique, like the Seckel pear.