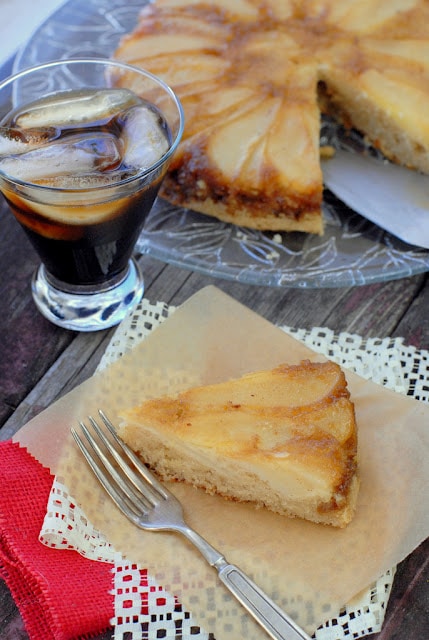 When I first had Kahlua I was underage; there I said it.

 

BUT I was with a parent.

 

We were spending a month on the island of Kauai when I was 15.

 

My grandparents had done a house exchange and we nestled in a darling home to enjoy a month as locals.
My mother had a co-worker friend who'd come along for the vacation.

 

I don't remember the circumstances but they took me with them after an early dinner to a dance club of sorts.

 

I always looked older than my age and the drinking age was 18 in Hawaii at the time.

 

It was quite early in the evening and there weren't many people at the venue in fact I remember what I was wearing and that it was sunny.
The waitress came to us and asked what I'd like to drink.

 

Having no idea and being stuffed to the gills from dinner she suggested I try Kahlua on the rocks.

 

I of course agreed, not wanting to call attention to myself.

 

I had never tasted coffee but liked the sweetness of the liqueur as I sipped it gingerly.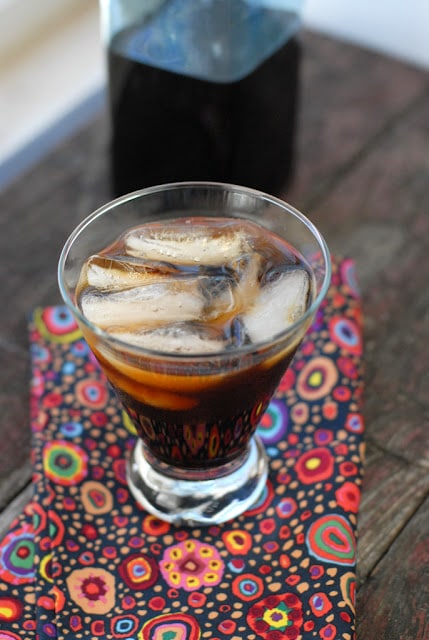 As we chatted, the dance music started up.

 

After watching snobby 'Mainlanders' snub the locals, the three of us had made an agreement that we'd dance with anyone who asked us (in hindsight, what the heck kind of agreement is that?) not wanting to be cast in the same disrespectful light.

 
Much to my complete horror, I got a tap on the shoulder.

 

There was a nice, older gentleman standing next to me asking if I'd like to dance.

 

I was in a state of mental paralysis; this guy was older, I mean OLDER, I was a teenager and most importantly no one was on the dance floor.

 

I swallowed, smiled at him and agreed.

 

Did I mention I was 5' 8" AND wearing 4 inch platform sandals and that he was 3' 6" (or so it seemed).
The dance seemed to last hours and as it thankfully wound to an end the DJ made an announcement I will never forget, 'Hey everybody let's have a round of applause for Johnny out on the dance floor; he's 84!'.

 

I turned, completely stricken, to look at my mom who was at risk of needing Paramedic care for the convulsive laughter she and her friend were undergoing.

 
I politely thanked 84 year old Johnny and slunk back to our table to be told were I to disobey any rules on our trip all my friends would quickly know about my spin around the dance floor with Johnny.

 
Kahlua, or aptly coffee liqueur returned to me in college when I got my hands on a recipe from a friend and began to make it for all friends and relatives for the holidays.

 

It was a very 'DIY' time in my gift-giving life but somehow by my mid twenties the recipe was stashed in a recipe folder I have not looked at until recently.

 

This seemed a good time to dust it off both as a special edition to our recipe swap but also with the holidays coming up.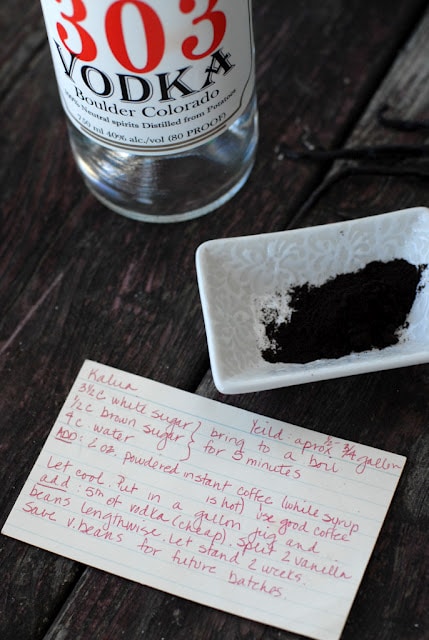 Sticking with my local orientation I used 303Vodka for my batch of coffee liqueur (or 'Kalua' misspelled on my original recipe card).

 

It has a distinct taste, unlike many vodkas, and one I felt would lend itself toward the vanilla tones in the liqueur.

 

I was right; it's delish.
I laughed when reading my notations on the original recipe card; to use 'good coffee' but 'cheap vodka'.

 

Deliberate use of cheap alcohol spells only one thing in my mind: H-A-N-G-O-V-E-R.

 

Also the idea of 'good instant coffee' seems like an oxymoron.

 

Fortunately Starbucks has begun to make instant coffee.

 

I mixed French Roast and Colombian to make the amount needed for the recipe.
Yield:
approximately ½ – ¾ gallon
·

        
3 ½ cups white sugar
·

        
½ cup light brown sugar
·

        
2 ounces powdered instant coffee ('good coffee')
·

        
2 vanilla beans, split lengthwise
1.
 

Combine white sugar, brown sugar and water in a large saucepan over medium-high heat.

 

Bring to a boil and boil for 5 minutes.

 

Stir occasionally and do not allow to boil over (reduce heat if needed).
2.
Add instant coffee to sugar syrup while syrup is still hot.

 

Stir to dissolve.

 

Let cool.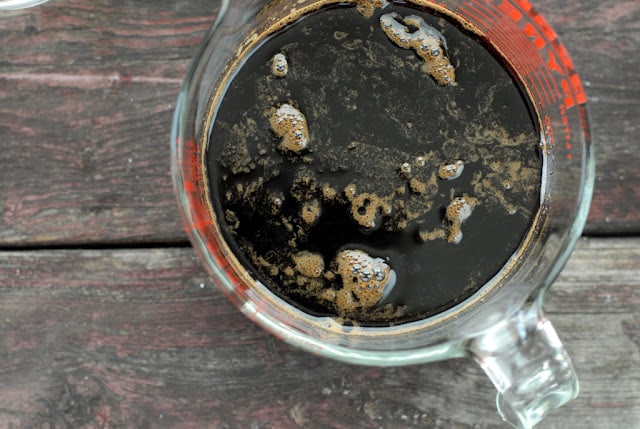 3.
Pour liquid into glass storage jug or container.

 

Add vodka and vanilla beans.

 

Let stand for 2 weeks before drinking.

 

(My original recipe suggests saving the vanilla beans for future batches but I think that was because I was in college with no cash!)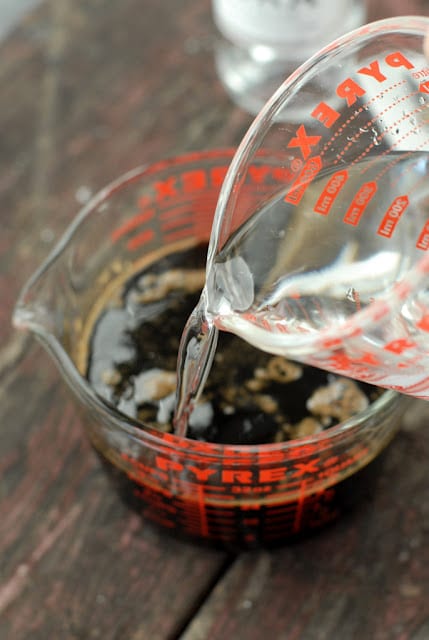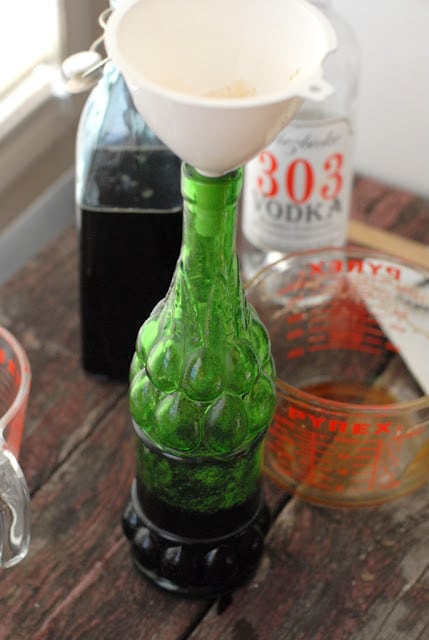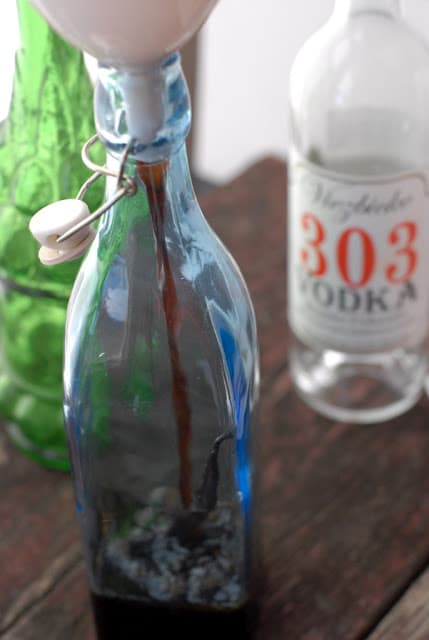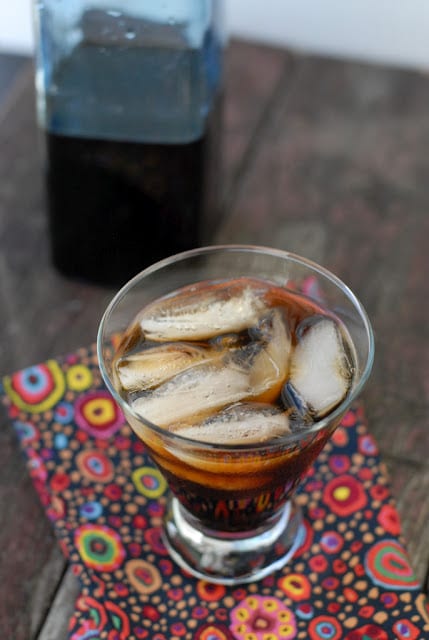 To enjoy all the other swappers 'spin' on the vintage recipe, click the links below!