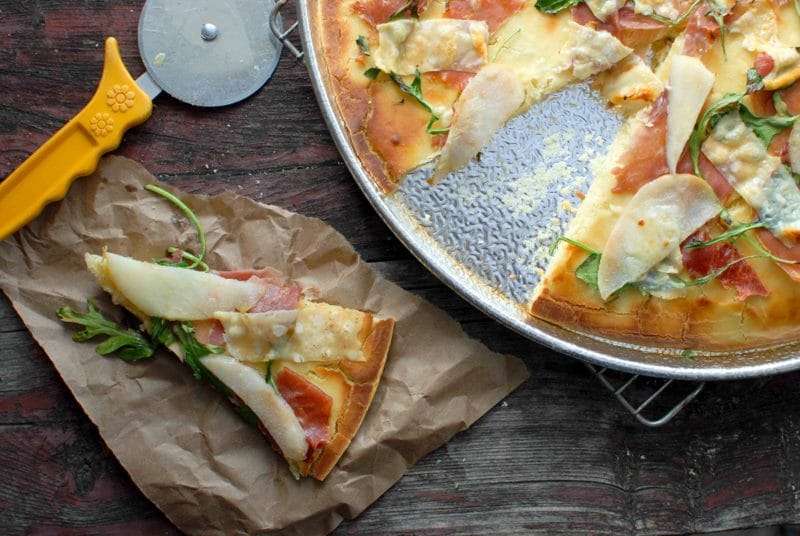 This month our Vintage Recipe Redo/Swap features a recipe for Pizza from Mary's Italian Dinners in Spokane Washington. I love the simplicity of how the original recipe is written. It seems familiar and relaxed. I will admit for the first time since beginning this swap over a year ago I felt 'there is no improving on perfection'. There is nothing like a homemade pizza which is something most of us don't take the time to make. I decided instead of turning this into something else I would make a gluten free pizza from scratch with a recipe I've had for years and also do not make enough.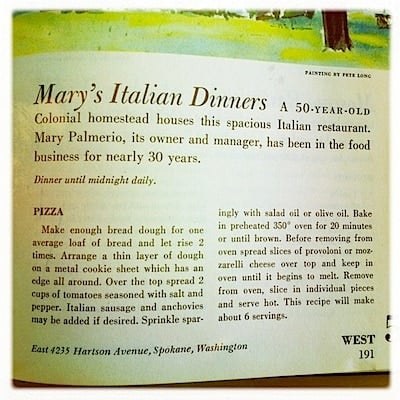 Gluten is a binder so when baking with grain flours without gluten one loses the binding power found with wheat flour. Gluten free recipes always have multiple flours because it requires the combinations in order to secure the necessary texture that can be found in using only wheat flour. The consistency of pizza dough without gluten is unique when at the pre-baking stage. It is much more delicate that wheat dough and also feels much more gooey for lack of a better word. This crust is something my family loves and can be topped with anything.
We recently received a shipment of fresh pears from an out of state relative. Exclusively 'eating local' in Colorado is really impossible from now until June. We've been working through stores of apples. Our local pears are long gone since they do not store as well. Getting a fresh shipment is like the sun coming out on a dreary day. I wanted to fold them into my pizza and decided to marry them with some of my favorite things; arugula, prosciutto and parmigiano reggiano cheese.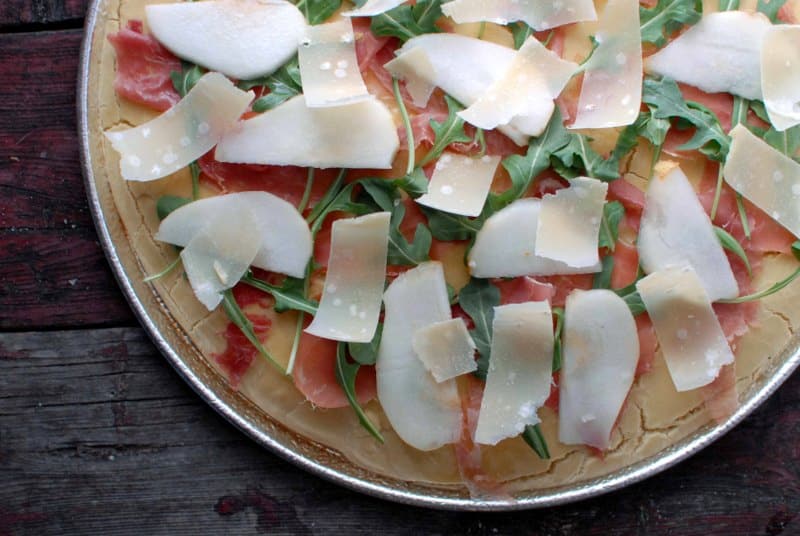 This dough recipe produces a unique cake-like consistency crust. A sort of hybrid between thin and thick crust, crossed with a foccacia. I realize the time required to prepare from-scratch baked goods is not what we all have the time for on the average day. You can always apply the toppings to your favorite pre-made crust to enjoy the flavors in a fraction of the time.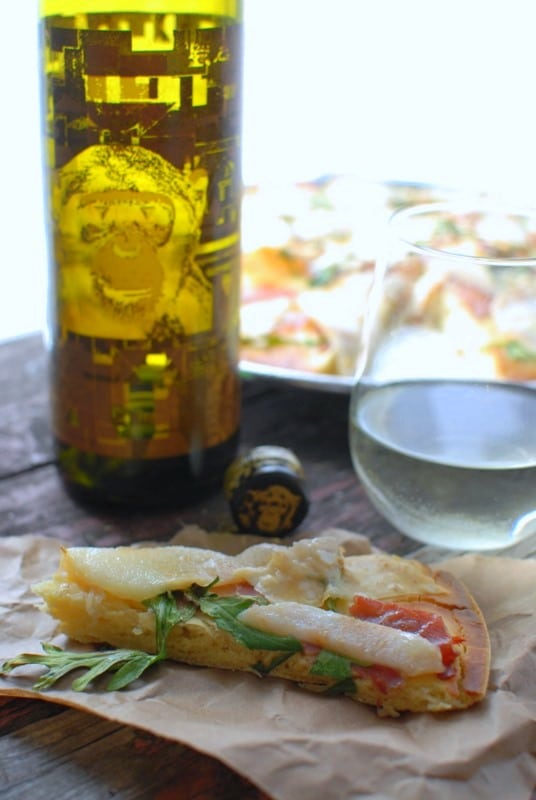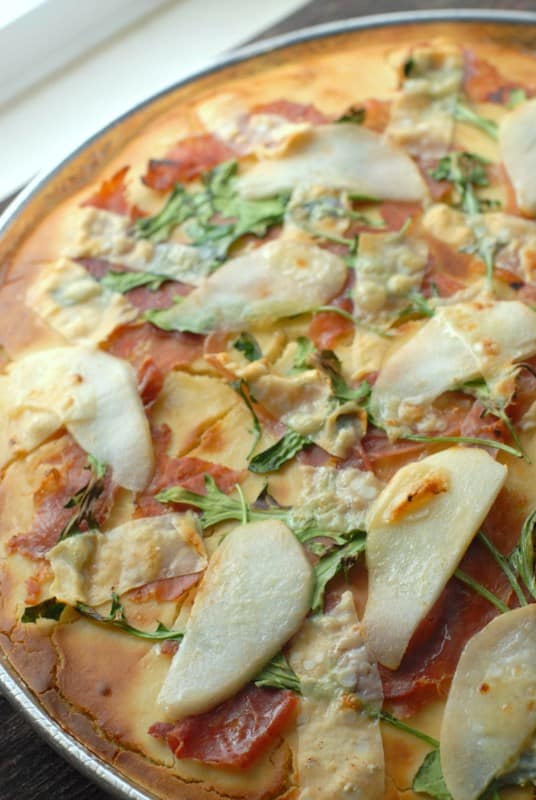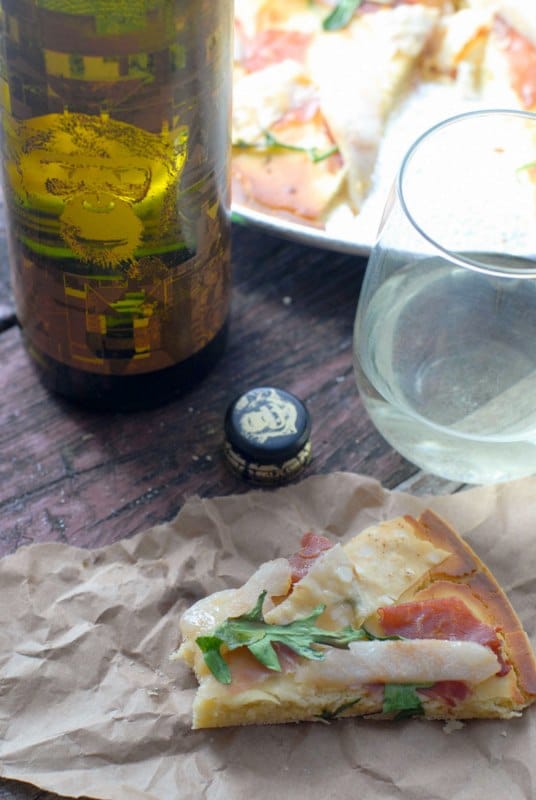 THE INFINITE MONKEY THEOREM – SAUVIGNON BLANC/SEMILLON 2011
Just stating the winery name, The Infinite Monkey Theorem, will give a clue about the degree of hipness of Denver's star urban winery. The name is derived from the actual probability theorem that if a monkey were given a typewriter and unlimited time he would eventually recreate the works of Shakespeare. I have no comment on the theorem but can say were a winemaker (Ben Parsons) given Colorado grapes (and some from out of state), a Quonset hut in the Santa Fe Arts District, that in a relatively short time, superior wines will be created. So agrees Wine Spectator; read their reviews here.
Growing up in awe of the original Planet of the Apes movies I was immediately drawn to IMT's graphics and the fact that every person I've ever mentioned their wine to lights up like a Christmas tree and begins gushing over it as if recalling their first crush. Completely justified I can attest. Last fall I attended a party to roll out their Wine in a Can. We were asked to wear Speakeasy costume, the movie Bonnie and Clyde was projected onto the outside of a neighboring Denver skyscraper. The food was good, the verve palpable through the mixed crowd, happy to be part of anything Infinite Monkey Theorem. (Just by saying the name out loud, don't you feel a teensy bit cooler than 5 minutes ago?)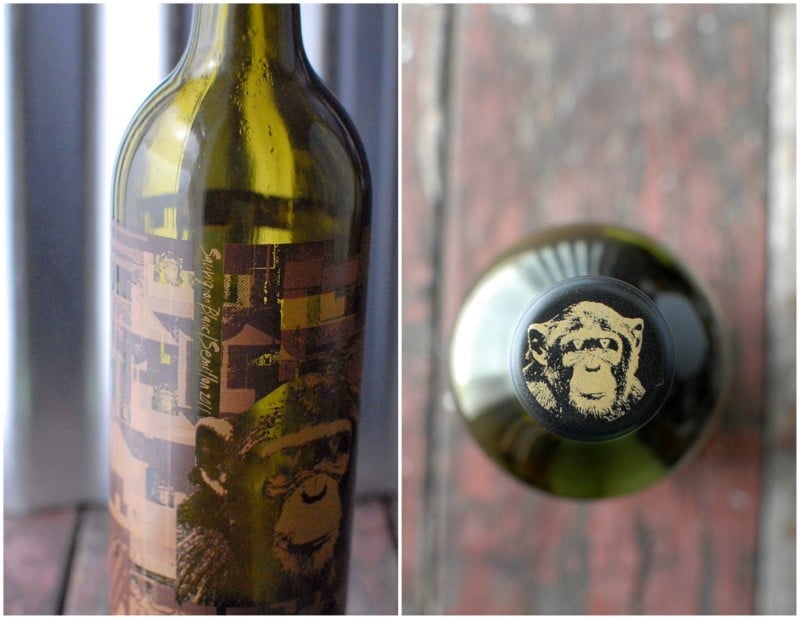 The winemakers surely are cool themselves but completely unpretentious and really just want to get down to the business of making good wine. The back of the bottle reads: 'The Infinite Monkey Theorem represents the counter culture in winemaking. No vineyard. No pretense. We buy the best grapes and make ridiculously good wine.' And they do; make ridiculously good wine
This monthly recipe redo and swap features a vintage recipe for which the swappers change at least 3 things and stay true to the intent of the recipe. Other variations of the original recipe can be found in the links below.