New Year's Eve Appetizers You'll Love whether entertaining a crowd or staying in 'a deux', they'll make any night a celebration!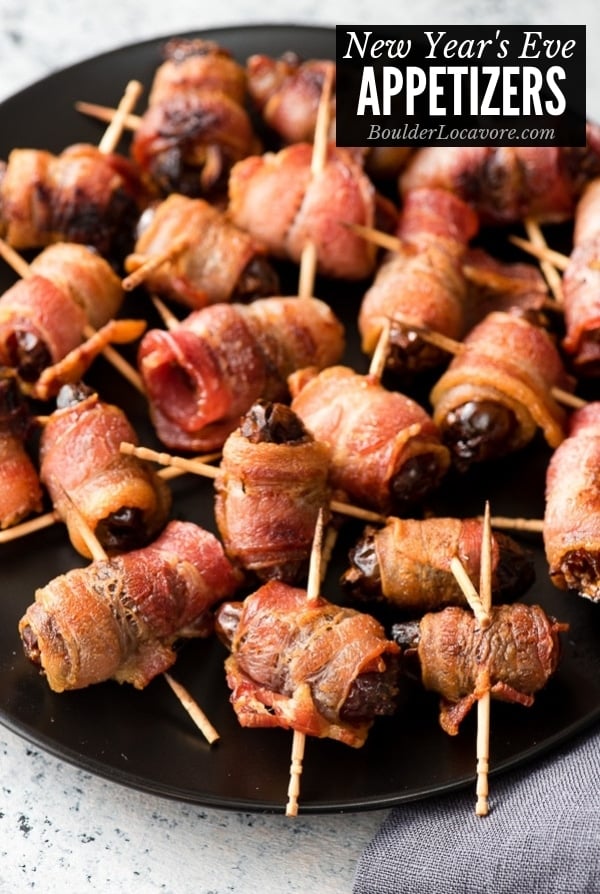 New Year's Eve celebrating is on the horizon! Nothing is a bigger party hit than New Year's Eve Appetizers!
Whether hosting others for a party or celebrating at home, New Year's Eve appetizers can get the night started or sustain the celebrations on their own.
Why New Year's Eve Appetizers?
If you are entertaining, especially for the long haul, having fabulous New Year's Eve appetizers recipes available is a great way to stave off hunger and ensure those sipping cocktails are keeping their stomachs full for safe celebrating.
Best New Year's Eve Appetizers
My criteria for New Year's Eve appetizers are simple:
Can't be overly messy to eat (party clothes, you know)
Need to be portable or easily added to a small personal appetizer plate
Must have great flavor
Going big in the flavor department generally means people feel more easily satisfied and aren't tempted to get over stuffed too.
I think you'll find these New Year's Eve appetizers work well for many situations and you'll remake them again before next New Year's Eve!
For more choices, check the Appetizer section of the Boulder Locavore Recipe Index.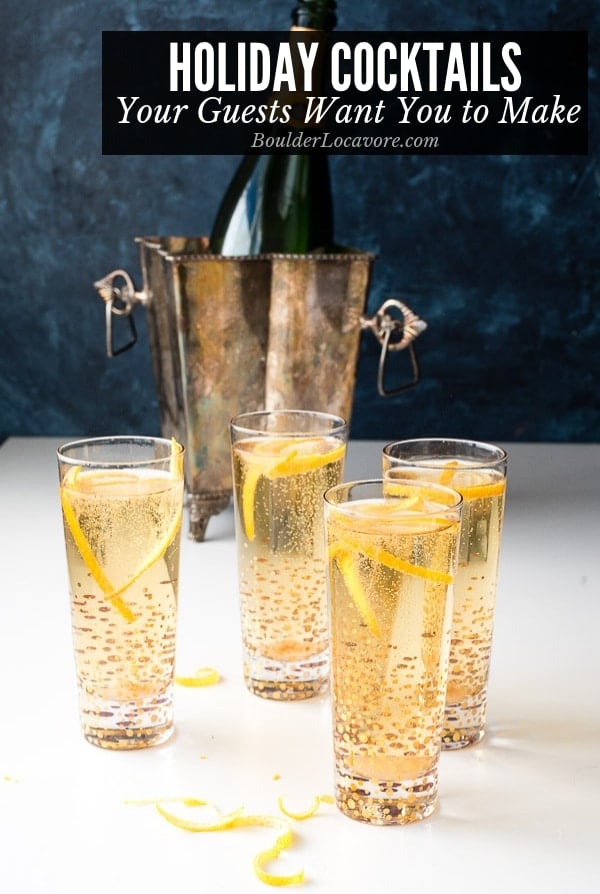 Need New Year's Eve drink ideas? Here are some cocktails and mocktails you'll love:
New Year's Eve Appetizers You'll Love
Click the appetizer recipe title for the recipe!
Baked Brie is an entertaining favorite.
No question why: in addition to great flavor, it takes about 10 minutes to pull it all together (though it's elegance would never reveal how easy it is to make).
This party version is made with Homemade Pink Champagne Jelly; again, easy to make and delicious.
If you want to forgo the jelly making I'd suggest Baked Brie with Cherry Preserves and Almonds.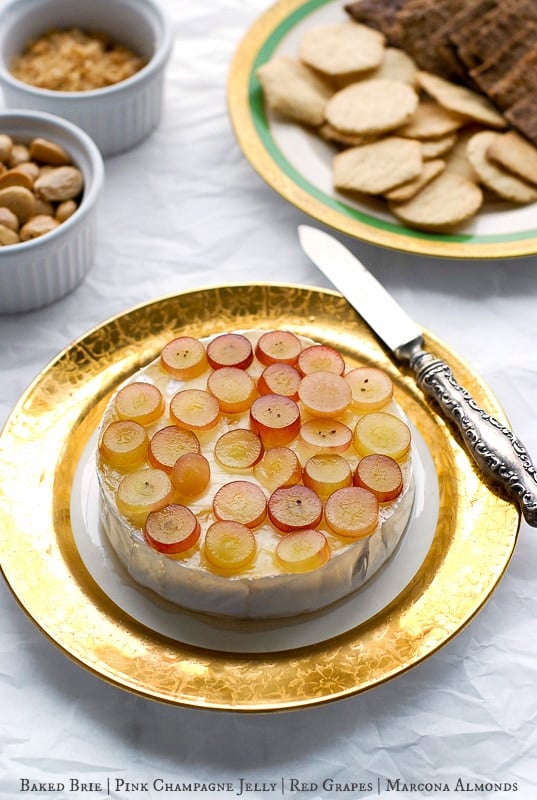 These little meatballs are bursting with familiar Thai flavors of lemongrass, ginger, cilantro, basil, curry and more.
A perfect combination of spicy, tangy and sweet all served on skewers for tidy consumption.
For more casual gatherings Mini Taco Meatballs are a great choice too.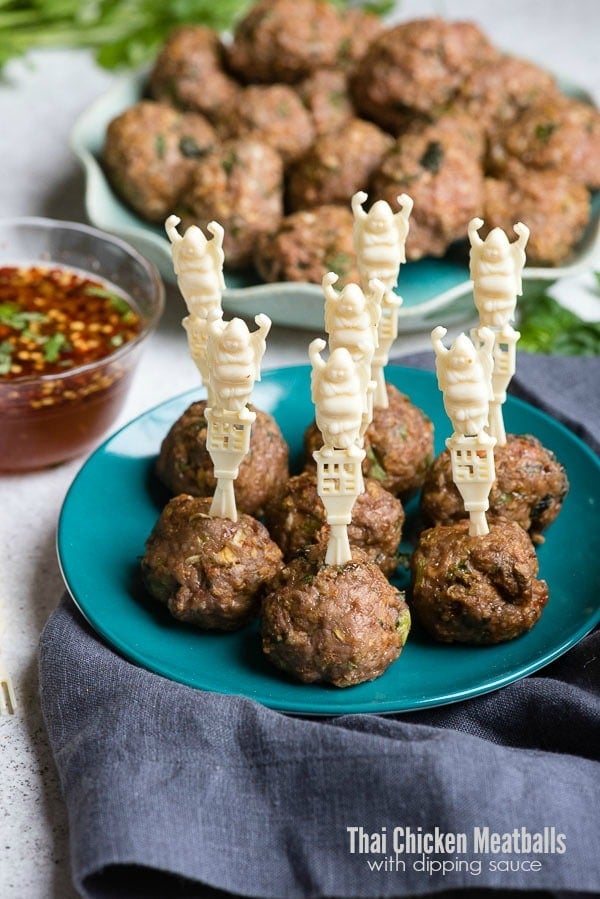 These are a classic appetizer that are a delicious combination of flavors.
Stuffed dates wrapped in bacon served on a toothpick. What's not to love?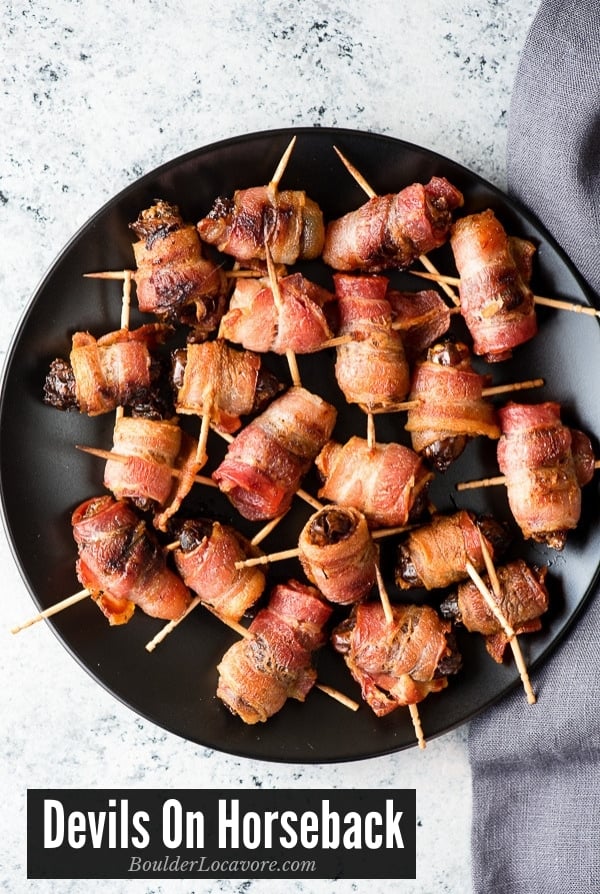 This appetizer recipe has been a star on Boulder Locavore from the early days.
Easy to make savory blue cheese cake is great for guests to cut off a slice and pair with crackers or fruit.
An exciting change up to the traditional cheese and cracker platter.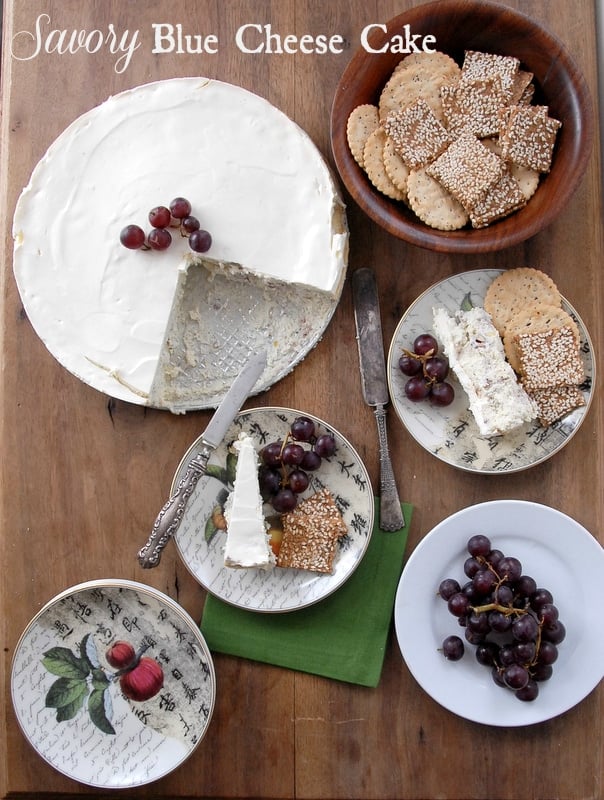 A hot dip brimming with creamy, tangy exciting flavors is something party guests always love.
This dip is rich and filling, and irresistible!
The Garlic Toast rounds may be made using either a gluten-free or regular baguette!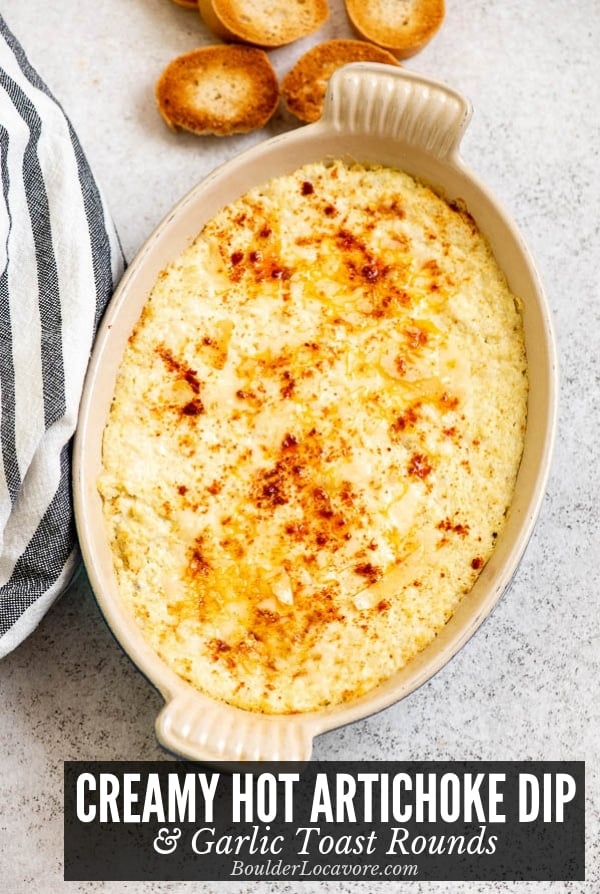 My favorite three-ingredient appetizer for the winter: chopped dried cranberries and pecans rolled onto the outside of a goat cheese log.
Beautiful tangy, sweet, salty flavors with a crunch.
Perfectly paired with crackers and sliced apples and pears.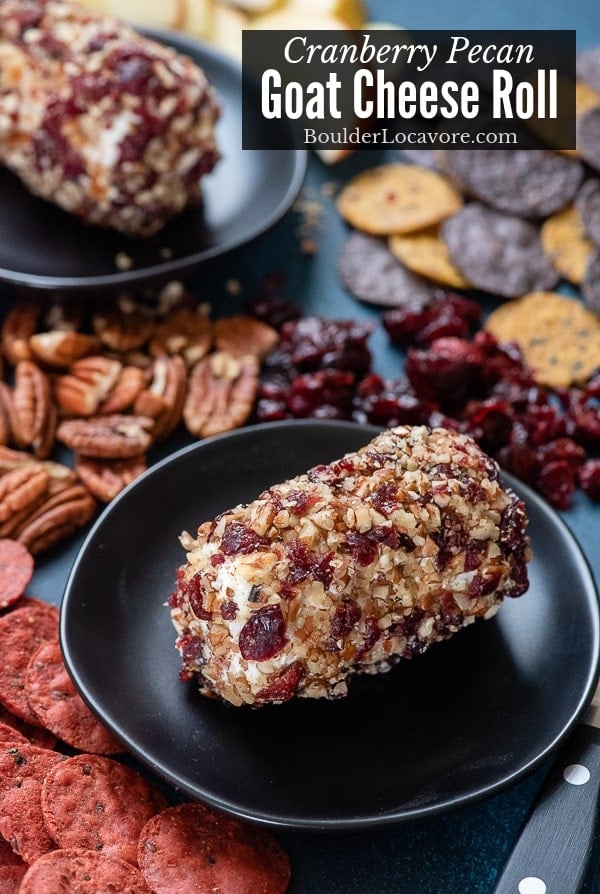 By the time New Year's Eve rolls around I'm craving vegetables like nobody's business.
What I love about this appetizer is that it's served in individual tumblers with the dressing on the bottom!
Veggies are automatically pre-dipped by sitting the dressing.
Everyone has their own so no double-dipping angst.
It's portable and a nice fresh addition to the richer appetizers.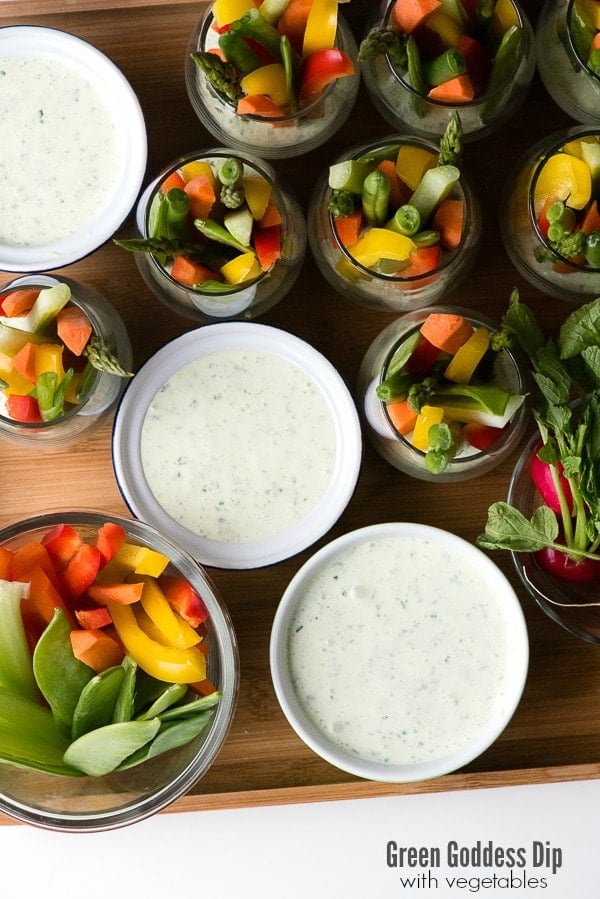 Nuts are a always a favorite and this 30-minute Sweet Spiced Nuts recipe takes a traditional bowl of nuts up a notch.
Easy to make, this nut mixture incorporates some spicy heat along with sweetness for an exciting nibble!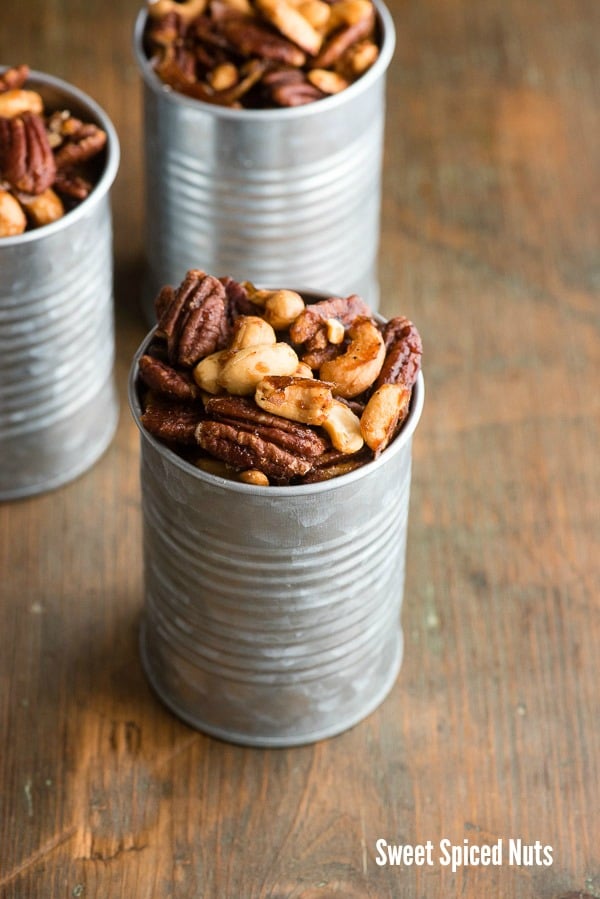 SUBSCRIBE and FOLLOW ME on FACEBOOK , TWITTER , INSTAGRAM and PINTEREST !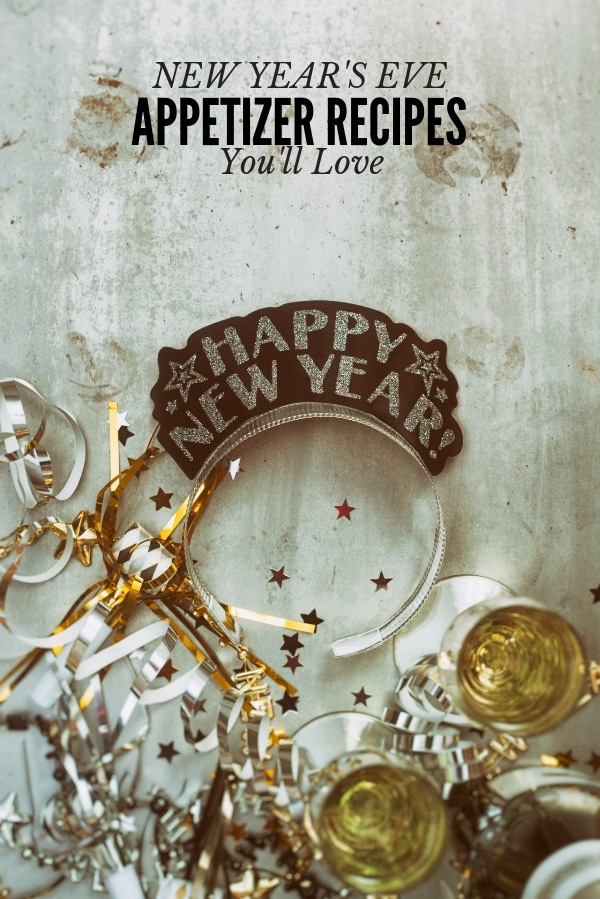 Originally published: December 26, 2017
[ratemypost]