Holiday Cocktails can put the sparkle in an evening or event. These cocktail recipes are easy to make and will be the twinkle in your holiday celebrations.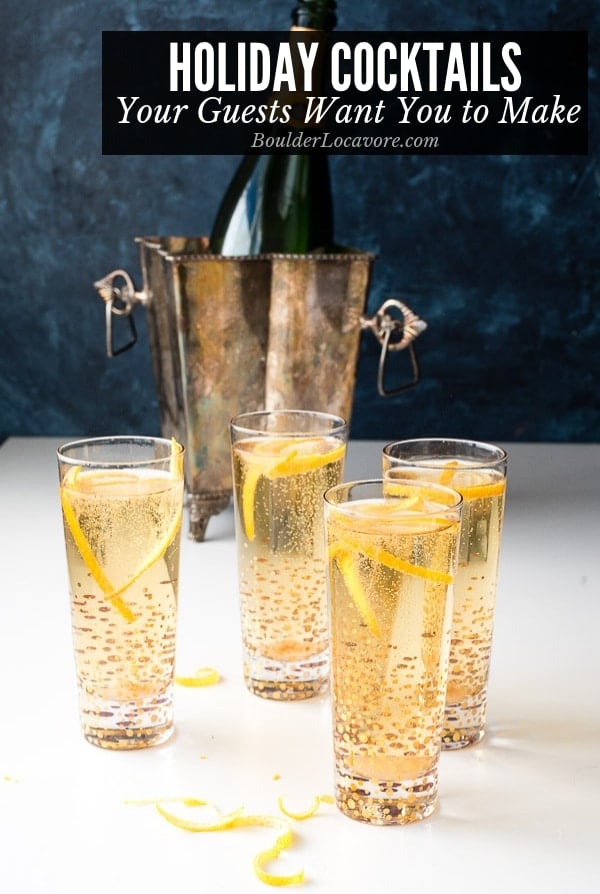 Celebrating the season often involves holiday cocktails at some point.
Whether it be hosting guests for a party, Christmas cocktails or toasting on New Year's Eve.
Just as there are special foods for Christmas and New Year's Eve, holiday cocktails should deliver a special festive note to mark the season.
These holiday cocktail recipes are winners, each unique and delicious, and will ensure your holiday entertaining is on point.
What Makes Perfect Holiday Cocktails?
A cocktail that heightens the festive feel of the season with flavors or presentation.
Bright, fresh, familiar seasonal flavors of ginger, peppermint, cranberry, chocolate, or citrus.
A fun garnish like a lemon spiral with fresh floating cranberries. Or sugared cranberries on a cocktail pick.
Anything sparkling with seasonal flavors makes an occasion feel like a party too!
Supplies for Making Holiday Cocktails
Holiday cocktails are no different than regular cocktail recipes with regard to what home bar tools are needed!
Some cocktails call for special glassware:
Martinis are served in cocktail glasses (also called Martini glasses)
Moscow Mules are typically served in copper mugs or cups
Hot Toddy's can be served in glass mugs
Punches can be served in a punch bowl or pitcher usually with 8-ounce glasses (note: the glasses usually come with a punch bowl)
Sparkling cocktails should be served in a narrow champagne flutes to preserve the effervescence (vs a cup-style glass which will release the fizziness faster).

NOTE: Champagne flutes can have a stem or not.
TIP: the flute stem prevents the heat from your hand warming the champagne! So even though stemless flutes are cool, they won't keep the sparkling wine as cool as stemmed flutes.
Holiday Cocktail Recipes Your Guests Want You to Make
The only difficult thing about this holiday cocktails collection is choosing which to make first!
Click the cocktail recipe title for the recipe link!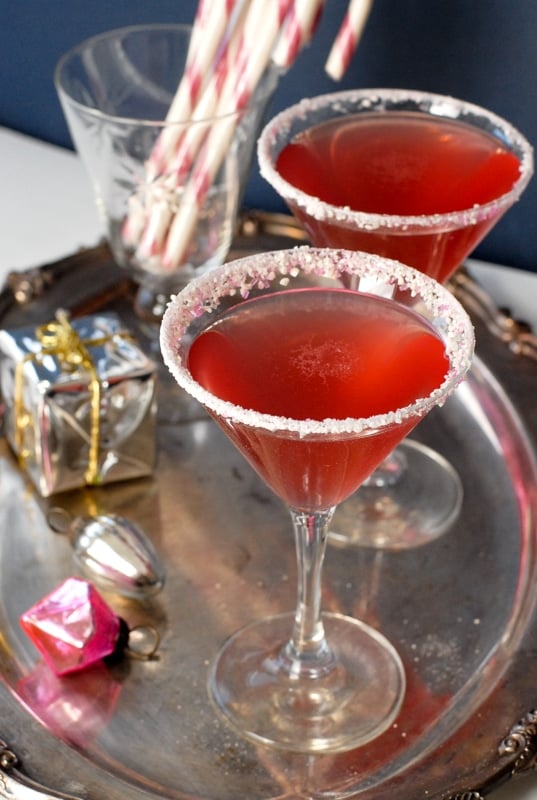 Chocolate and peppermint lovers will love this cocktail made with homemade candy cane infused vodka!
TIP: The candy cane vodka typically infuses sit 4 days; but the candy canes dissolve within an hour so making a quick batch is possible if the mood strikes.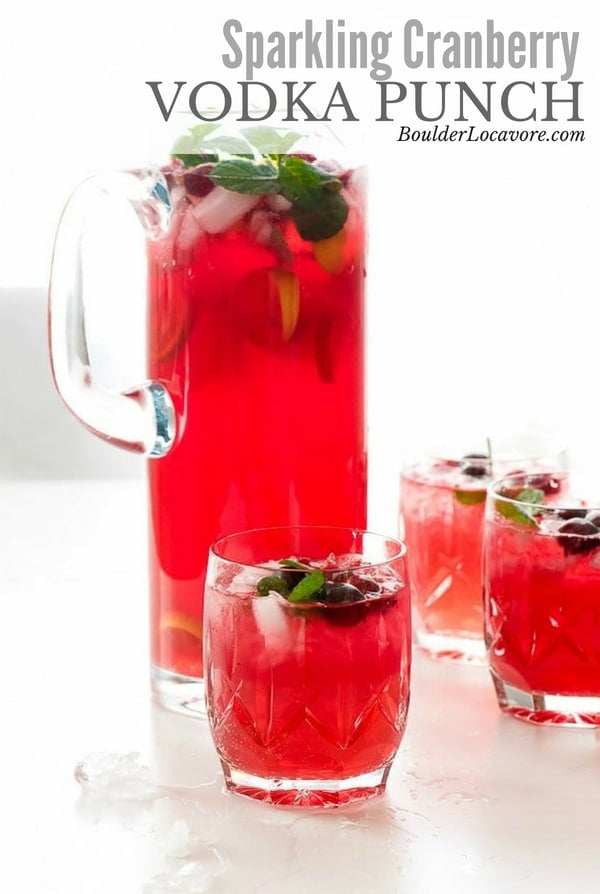 Christmas-red in color, this four-ingredient easy punch recipe is always a crowd-pleaser.
The seasonal flavors of cranberry and ginger, and refreshing fizziness make this a favorite of the holiday cocktails.

Moscow Mules have become wildly popular over the last few years with no doubt why.
They are light and refreshing, and easy to sip with any foods or on their own.
This cranberry version fits right into holiday celebrating.
Homemade cranberry simple syrup takes them up a notch without making preparation complicated.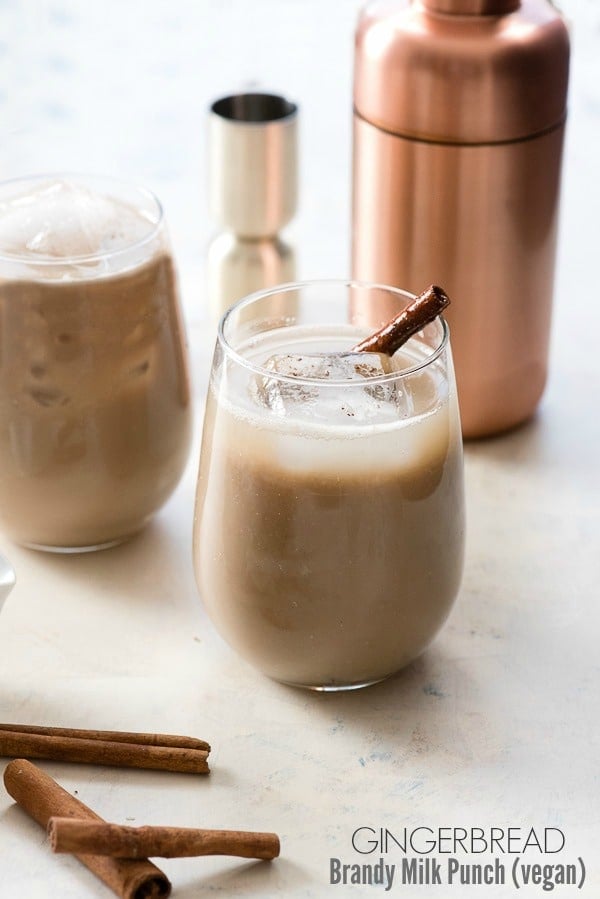 Brandy Milk Punch is a southern classic cocktail. Changed up for the season with a spicy gingerbread flavor using fresh ginger root and seasonal spices.
Instead of dairy milk, sweet vanilla almond milk gives the cocktail great flavor and makes it vegan too.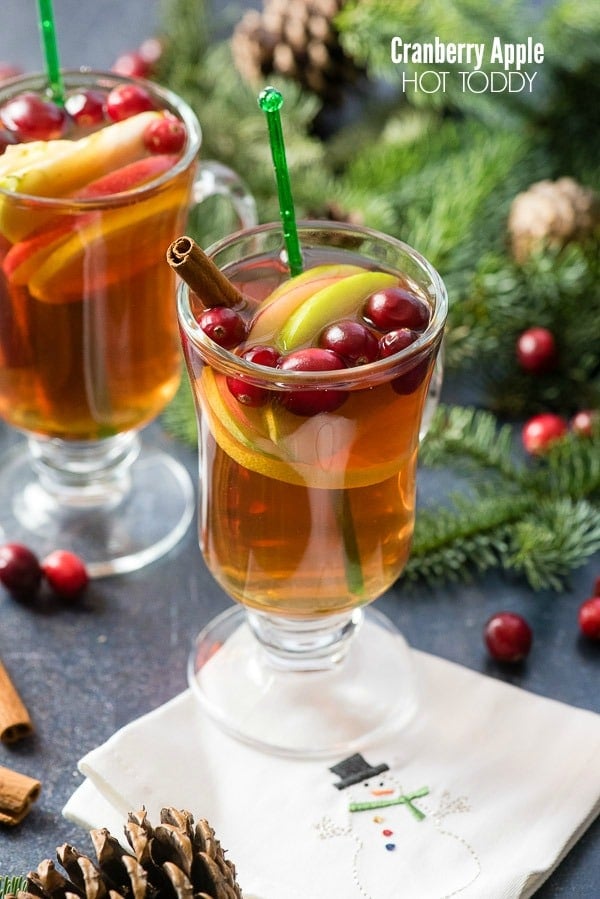 Perhaps the most classic winter cocktail, the classic hot toddy has been made more seasonal with cranberry and apple.
A beautiful cocktail for Christmas celebrating when served with thin slices of each green and red apples as well as cranberries to float on top.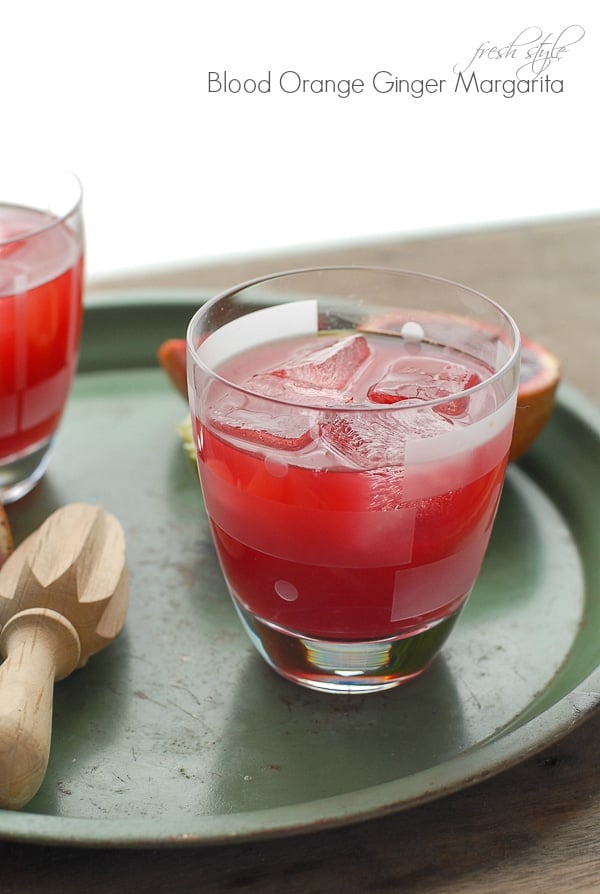 Margaritas can feel like a summer drink or one to pair solely with Mexican food.
Once you've had a fresh-style marg you'll never go back.
Made with quality tequila, freshly squeezed lime juice and agave, it has a fresh and authentic flavor without heavy sugary syrups to encourage a hangover.
This winter version includes blood orange and ginger for big flavor and beautiful color.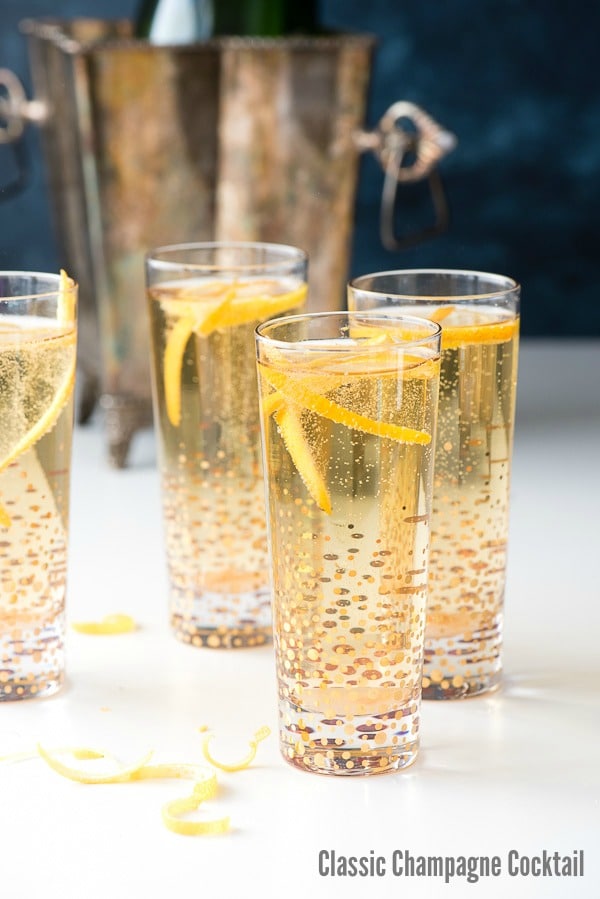 Sometimes a classic fits the best.
This Classic Champagne Cocktail fits for Christmas, New Year's Eve and any time in between.
Celebrate with bubbly in a new way!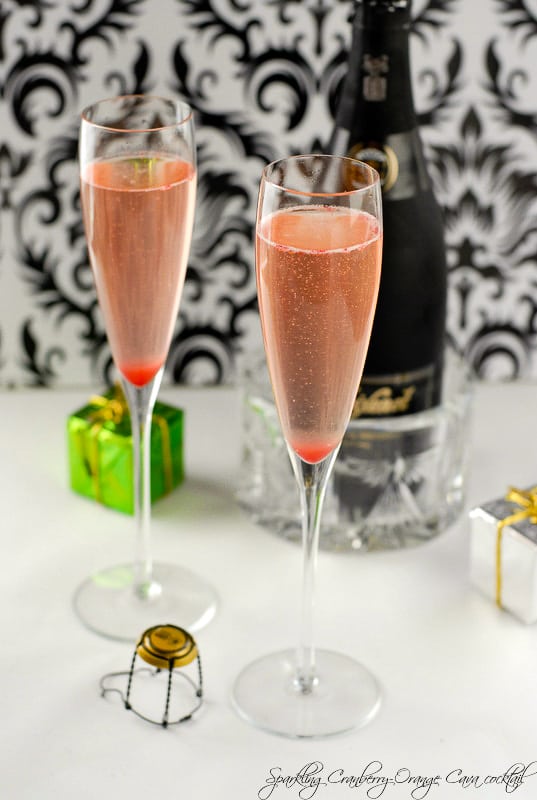 Another fizzy sipper, Sparkling Cranberry Orange Cava Cocktail pairs two well-matched flavors with some sparkle that always feels like a party.
More Holiday Party Recipes You'll Love:
SUBSCRIBE and FOLLOW ME on FACEBOOK , TWITTER , INSTAGRAM and PINTEREST !
Originally published: December 24, 2017