This easy, smoky, salty, sweet appetizer hails from the U.K. as an old school classic.  It has many versions but this Devils on Horseback recipe stays close the original and with delicious reason!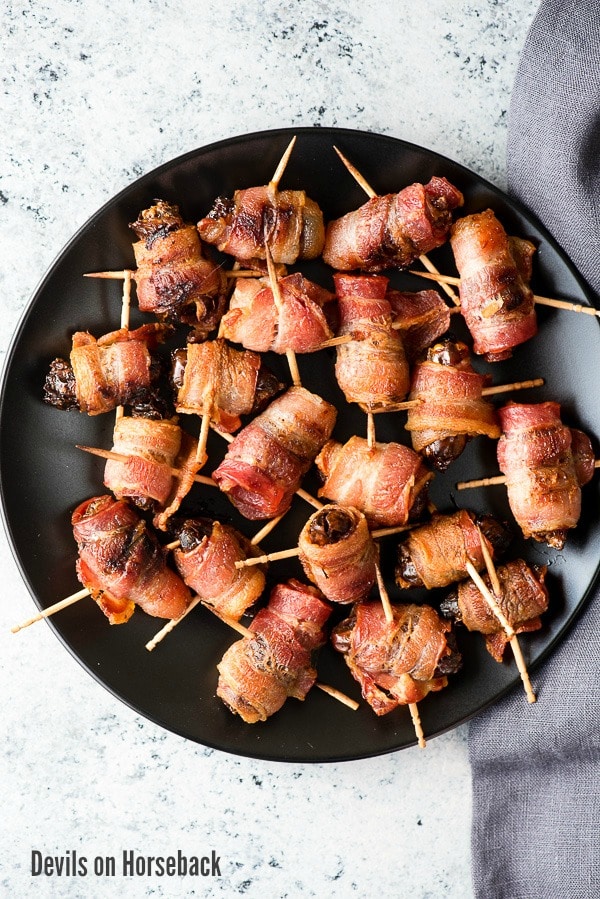 Perhaps inspired by lots of noshing during the Super Bowl (Lemon-Garlic Chicken Wings, hot wings, homemade pico de gallo, Green Goddess Dip) and realizing I could happily eat happy hour food for dinner any time, I am sharing another appetizer today: Devils on Horseback.  With Valentine's Day coming up and the Academy Awards, there is still loads of celebrating and entertaining to be done this month.
I did a deep dive on the background of Devils on Horseback, so intrigued by the name.  My version is close to other original with one swap out.   This United Kingdom appetizer is made with prunes stuffed with smoked almonds, wrapped in bacon and cooked.  I swapped prunes for soft, sweet chewy dates but held fast to the smoked almonds and bacon wrapping.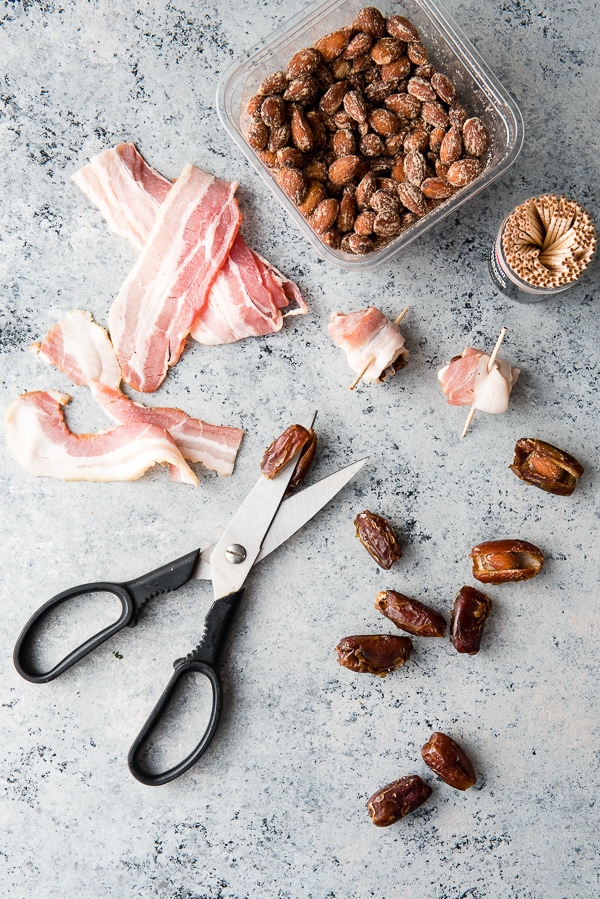 When cooked the bacon becomes chewy, with a smoky, salty flavor that compliments the sweet dates.  The almond, which on might imagine would add too much smoky flavor, softens when cooking, adding a different type of flavor and still delivering a little crunch.
I could not ever find the origination of the appetizer's name however there are many versions of it.  It's twin appetizer, Angels on Horseback, is made with an oyster in the middle, wrapped with a prune and bacon.  Some versions of Devils on Horseback soak the prunes in liqueur of some sort before assembling and cooking.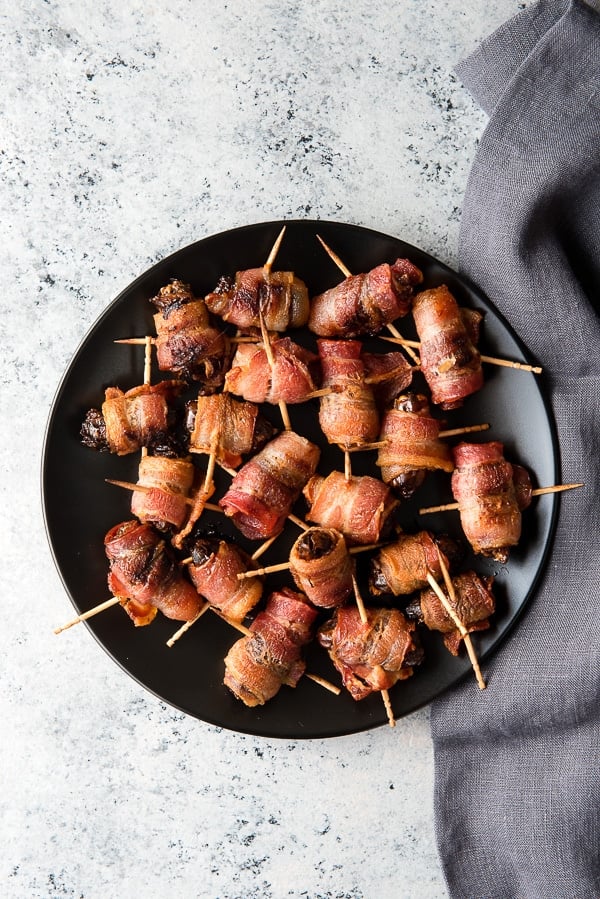 Many current popular versions include strong cheeses, blue cheese or Stilton, which I'm sure are also delicious however not everyone loves those cheeses (and they take extra care to cook them successfully).
I contacted a British friend in England (you met them before here thanks to a guest post explaining Boxing Day, a holiday most Yanks don't understand at all) for the real scoop.  My friend Sue makes them with a prune (but did say some use dates), an almond in the middle wrapped with 'streaky bacon'.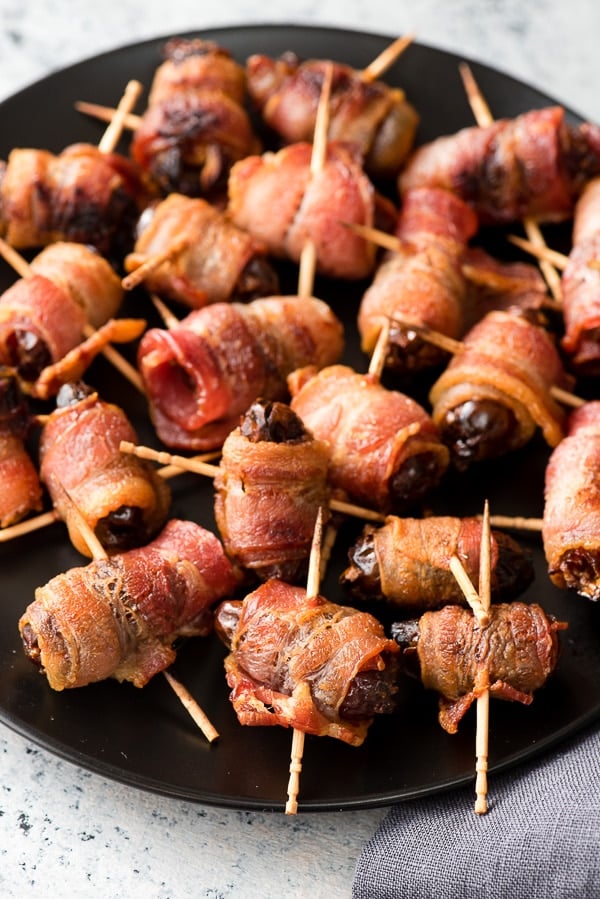 I feel convinced however they are made, they are delicious and a fun addition to an appetizer platter.  The assembly is easy and the flavor combination of salty and sweet is fantastic.  And then there's bacon….doesn't it make everything better?!

I want to connect with you! Leave a comment and follow me on Facebook, Twitter, Pinterest & Instagram!