Smoky, spicy Chipotle Green Chile Chicken and Black Bean Enchiladas. Ready in less than an hour and piled high with delicious toppings. Gluten-free.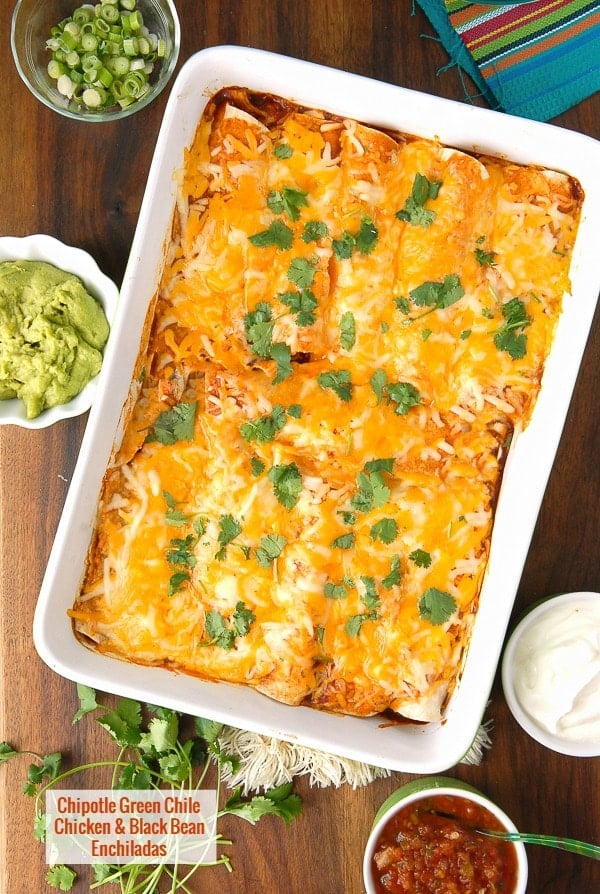 I have loved Mexican food for as long as I can remember. Enchiladas to be precise. You know when people remember exactly where they were when a great world event occurred? I recall exactly where I was when I had my first enchilada: the El Burrito restaurant. Not quite a dive, I'd call it a 'Mexican food joint'. No frills, clean but with understated decor and completely authentic cuisine. I was in third grade I'd guess and it was the first Mexican food I'd tasted. It was love at first bite. An enormous 'Enchilada Platter' arrived with steaming refried beans, Spanish rice and three huge enchiladas smothered with melted orange and white cheese. The spicy sauce brought light perspiration just underneath my eyes. It was heaven.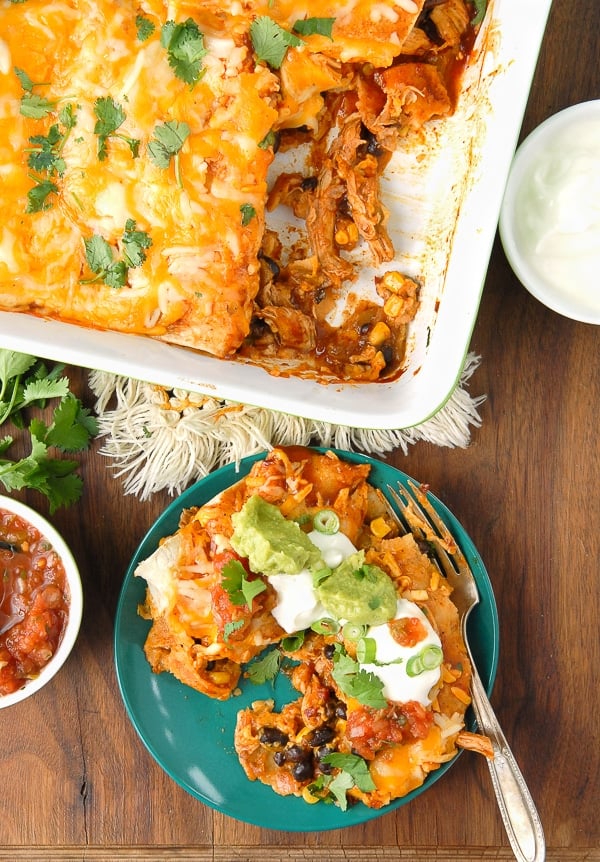 Chipotle Green Chile Chicken and Black Bean Enchiladas are Gluten Free!
Fortunately becoming gluten-free did not take a big hit to my consumption of Mexican food due to the use of corn tortillas or the easy substitution of them in dishes traditionally using flour tortillas. The thing to check on are the sauces when eating out at a Mexican restaurant. Green chile sauce, and often red chile too, almost always have flour in them. When I run into that I ask the sauce be replaced with salsa which addresses the problem. Of course when cooking it at home you are in control of the ingredients and can ensure everything is gluten-free. I also love how flexible Mexican food is, allowing easy substitutions for those dairy-free, vegetarian, soy-free and nut-free as well.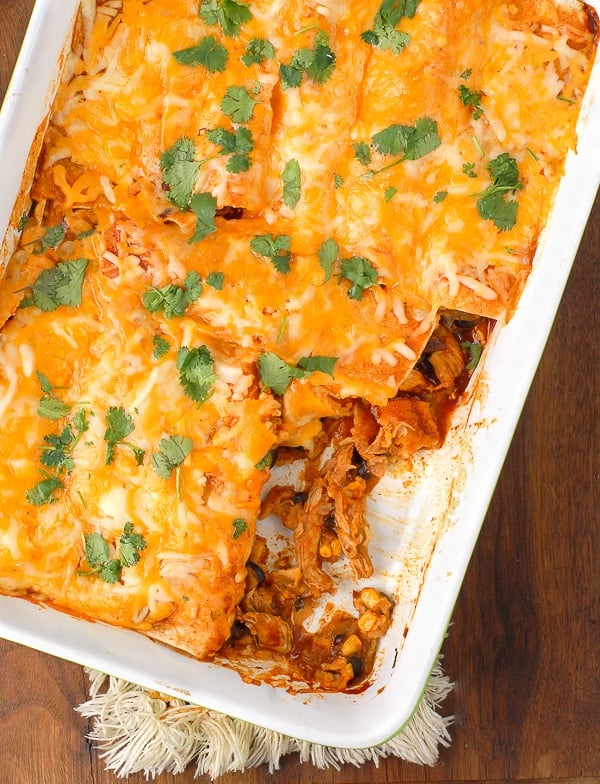 Serve Up The Chipotle Green Chile Chicken and Black Bean Enchiladas Any Way You'd Like!
Today I'm serving up Chipotle Green Chile Chicken and Black Bean Enchiladas; doesn't that sound great?! They are smoky, spicy, sultry, filling and delicious. With healthy ingredients (including store-bought gluten-free enchilada sauce) homemade Mexican food is definitely adaptable to be gluten-free without having to forego the traditional key ingredients and signature flavors from enchilada sauce, chipotle en adobo or green chilies. Ready in well under an hour this recipe will undoubtedly become a favorite go-to easy enough for busy weeknights and fun for lazy weekends! They can be dressed up by topping it with some salsa, guacamole, sour cream and a sprinkling of torn cilantro or eaten just as they are.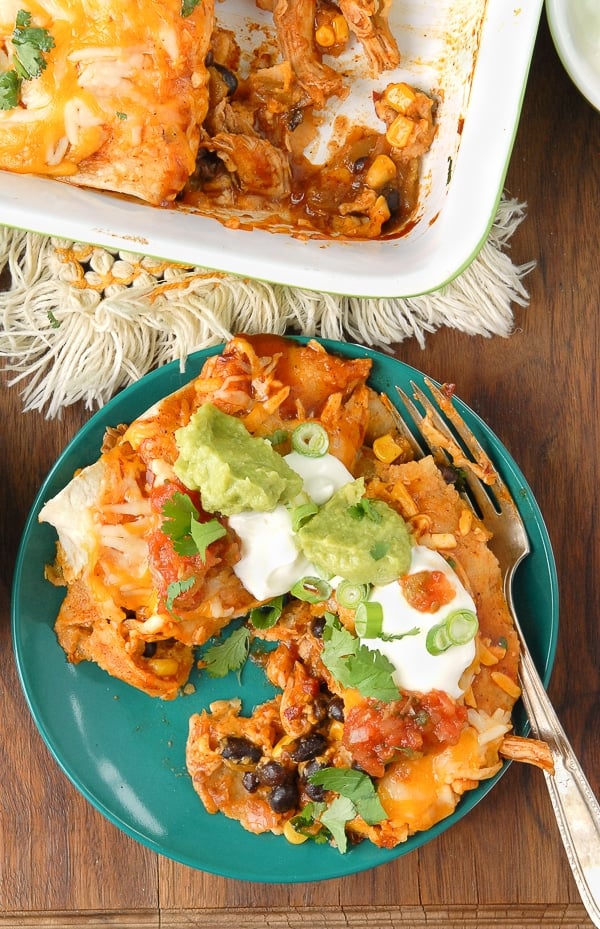 More Recipes You'll Love!
This is a sponsored conversation written by me on behalf of Udi's Gluten Free. The opinions and text are all mine.