If nachos and 'tater tots' had a baby…..Green Chile Chicken Totchos are the best of both foods rolled into one mouthwatering, spicy, filling plate of Southwestern-flavored comfort food. Serve with football watching or on their own!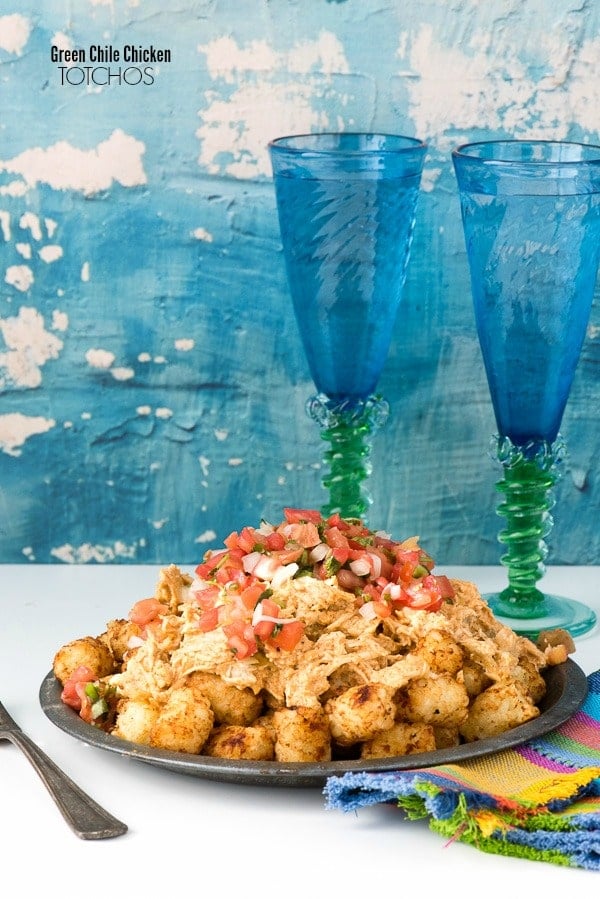 Football play-off season is synonymous with indulgent comfort food (even though it falls in the middle of everyone's healthy New Year's resolutions) and Totchos are some of the best! Have you heard of them? In case you are staring at the name and afraid to try to say it: Tot-chos. Think tater tots meet nachos. It's quintessential Friday-night, football food, comfort food, and Mexican food all rolled into one tasty recipe.
When I first told my family I was making them, they thought I was kidding. There is no joking around about this depth of savory goodness for me and I was stunned by their responses. I made it clear this was no laughing matter but rather potentially the best indulgent, messy, delicious dish they'd had in a long time, my kids were grossed out. Say, what? Kids who love tater tots and nachos and this did not sound like a dream come true? I wondered whose family I was really speaking to.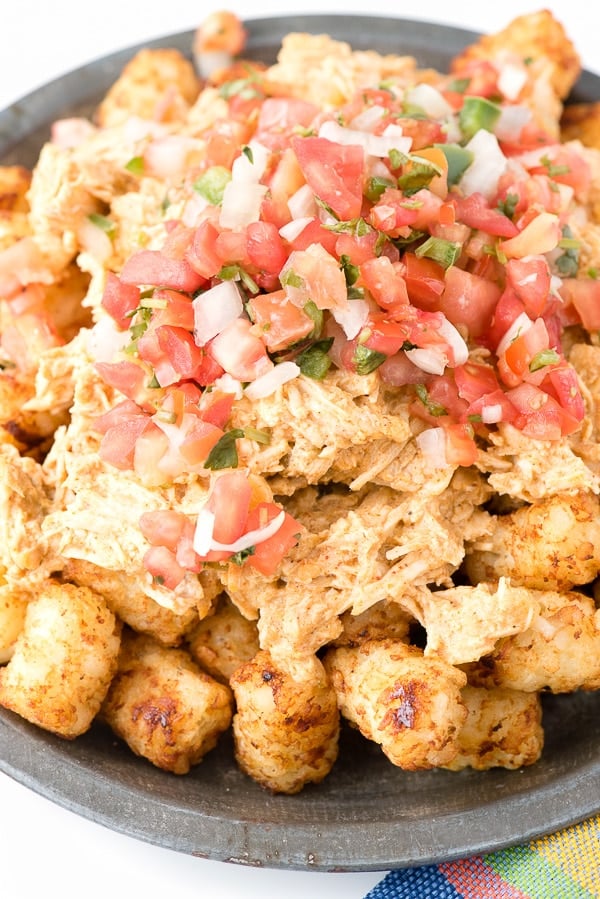 This momentary lapse in their culinary sensibilities was history as soon as they tasted the heaping plate of died-and-gone-to-heaven Green Chile Chicken Totchos. A layer of crispy tater tots loaded with a creamy, green chile shredded chicken and topped with pico de gallo. I love the flavors of the southwest and would happily eat the shredded chicken alone by the forkfuls.
How to make Green Chile Chicken Totchos – Step by Step:
'Tater Tot' type potatoes are prepared as instructed on the package to become golden and crisp on the outside. Meanwhile a taco-seasoning sauce is cooked in a large skillet. Shredded chicken is added to soak up the flavors, followed by green chilies and sour cream.
When the potatoes are finished cooking, they are plated (on a communal platter or individual plates) and the chicken is piled on with some fresh pico de gallo. Serve immediately to keep everything warm and the potatoes crisp.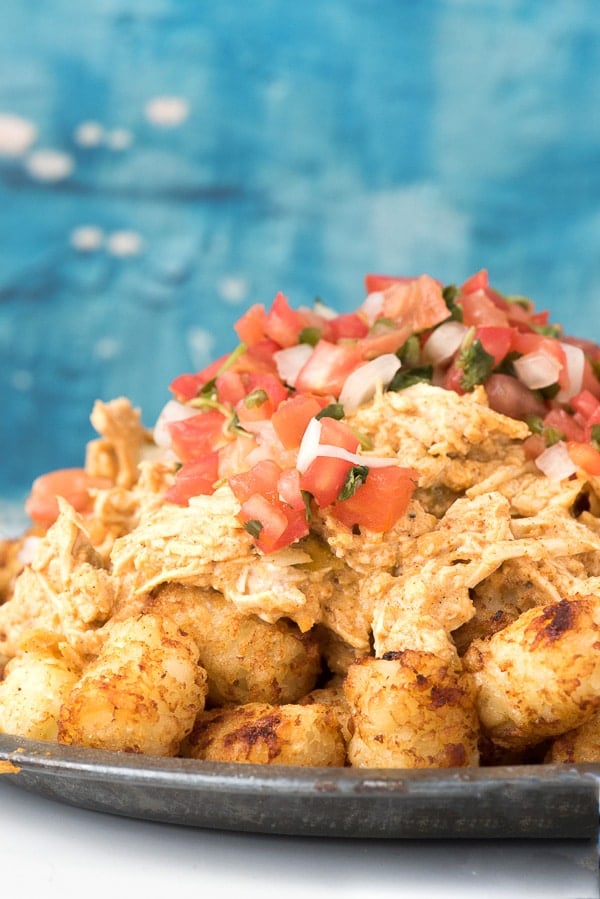 How to Eat Green Chile Chicken Totchos
If you've never eaten totchos before, you may be scrolling past these photos wondering how to eat them. With a fork. Unlike nachos which can leverage chips for scooping, totchos are definitely something to take a helping of and eat with a fork from your own plate.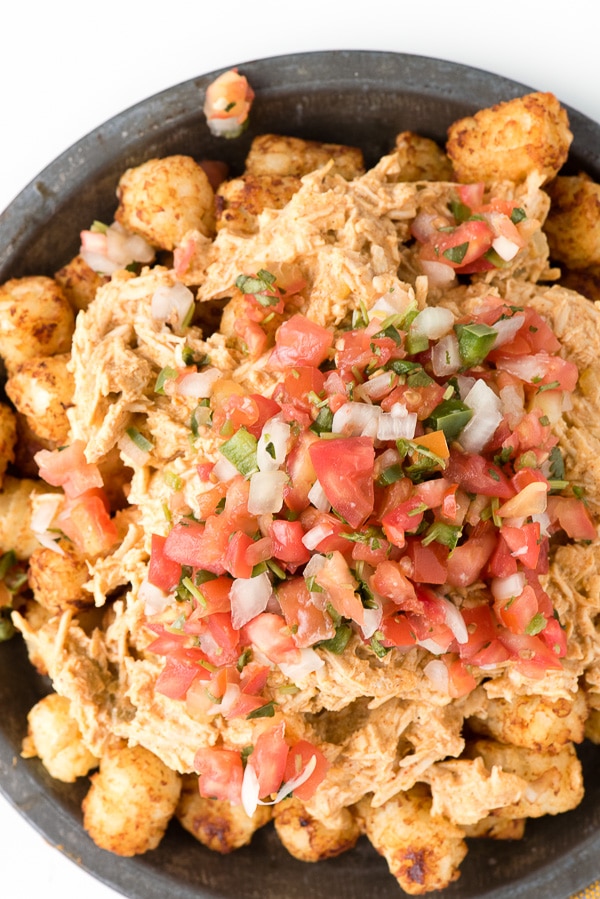 To add chesse to the Totchos or not?
I never thought I'd say no to cheese but when I've made this recipe it gets a thumbs up as written. My vote is make them and if you feel like adding some shredded cheese, go for it. I'd add the cheese over the chicken and pop them in the broiled to melt the cheese then add the pico de gallo.
Originally published: 2016