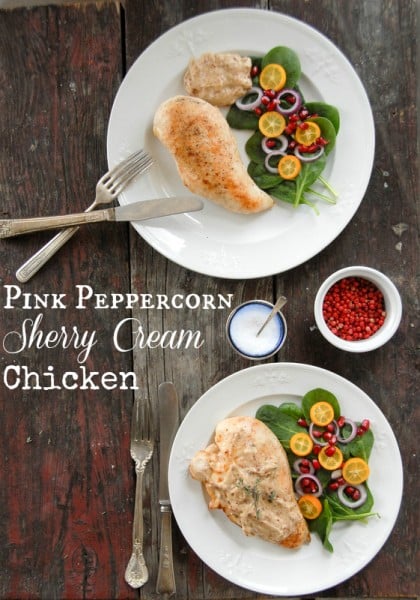 Can you keep a secret? I love upscale food, food with panache, but do you know what I love even more? Upscale food that can be made lickety-split. Like in less than an hour. This recipe for Pink Peppercorn Sherry Cream Chicken? 30 minutes, baby. Shhhhh. No one has to know.
When I first learned this method to cook boneless chicken breasts I was sure it would fail. I knew I would cut into the beautifully bronzed exterior, glistening with juice to find gross, purple raw meat. WRONG! It is the best way to cook boneless chicken breasts always leaving them tender, juicy and gorgeously seared on the outside at the hands of melted butter and a bit of salt and pepper.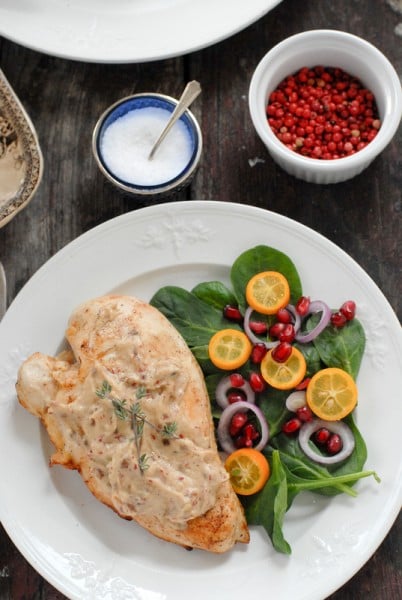 It's common that I'll build an entire meal around one, off beat ingredient. A bit like buying a fab pair of shoes without anything else to wear with them and pulling together a fantastic outfit to showcase them. Being the Valentine season Pink Peppercorns have been on my radar. They are available in the spice aisle of several local grocery stores and I could not resist them any longer, loving pepper of all sorts and grinding my own peppercorns at home.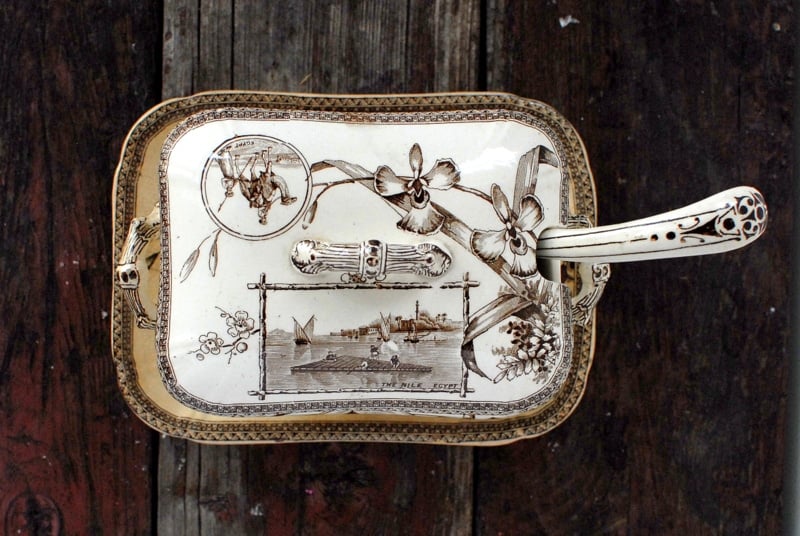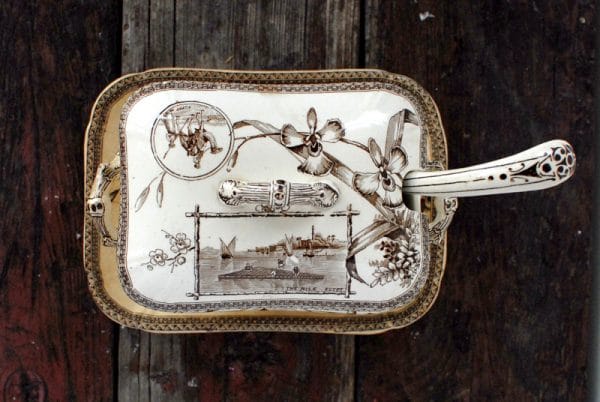 Pink Peppercorns are actually not part of the pepper family. Though the same size, they bear a sweet, gentle flavor that is only slightly peppery. They are a beautiful rosy color and add dimension and visual interest to more mild flavored dishes. I noted when cracking them their outer reddish pink color is actually a papery covering yielding a darker inner peppercorn. I love their sweet-pepper flavor and though feeling they are probably not strong enough to stand up to a steak for instance, they elevated the creamy sherry sauce adding dimension in flavor and visual interest. The dish tastes very elegant, yet approachable and no one would guess you whipped it up without some hours of effort! Perfect for Valentine's Day, a dinner party or any meal where a touch of elegance is welcome!