Muffin Tin Mexican Bowls are a great weeknight dinner with shredded chicken, refried beans, salsa and cheese, topped with fresh taco toppings. Perfect for single portions or party appetizers!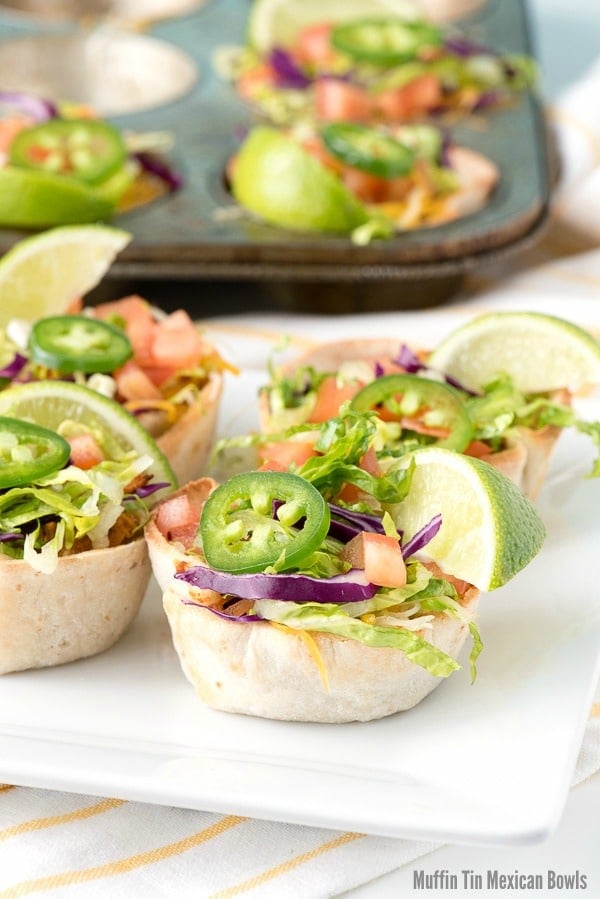 I can't think of a food I love more than Mexican food. I have distinct memories of tasting it for the first time when I was a child and feeling I'd stumbled into a wonderland of exotic smells, spicy flavors and the comfort food of my dreams. That has stayed with me and is my go to for dinner often!
When I became gluten-free, traditional Mexican cuisine was not off the table with the exception of anything using a flour tortilla and some sauces which use wheat. I'm happy to bob and weave around that, loving the food so much and being willing to find any way I can enjoy it safely.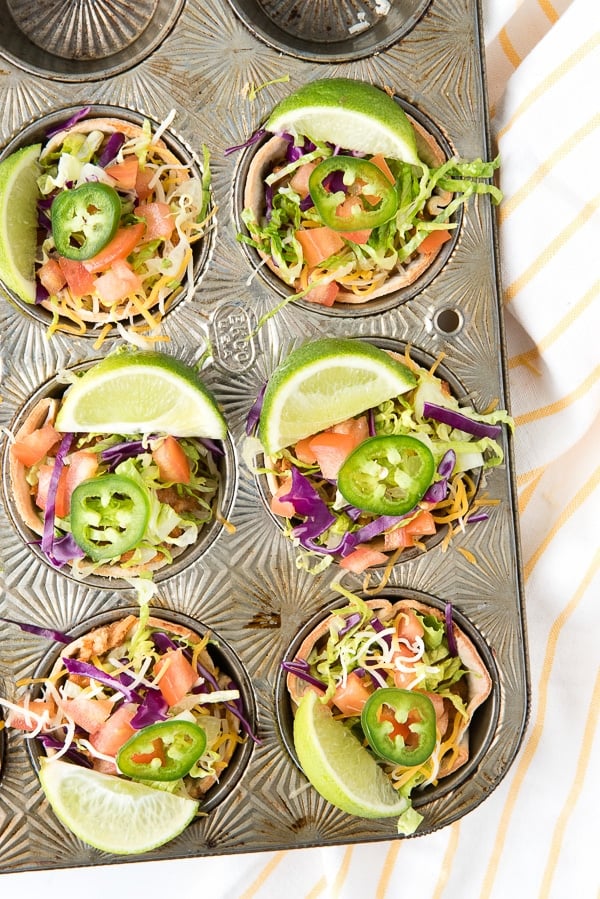 Recently I've been enjoying experimenting with Gluten-Free Tortillas which are not wheat but the gluten-free equivalent of a wheat tortilla in texture. I shared a mouthwatering Mexican Breakfast Chicken Tortilla Casserole recipe last month which used them and I still find myself dreaming of a steaming slice of it on chilly days (or, any day really).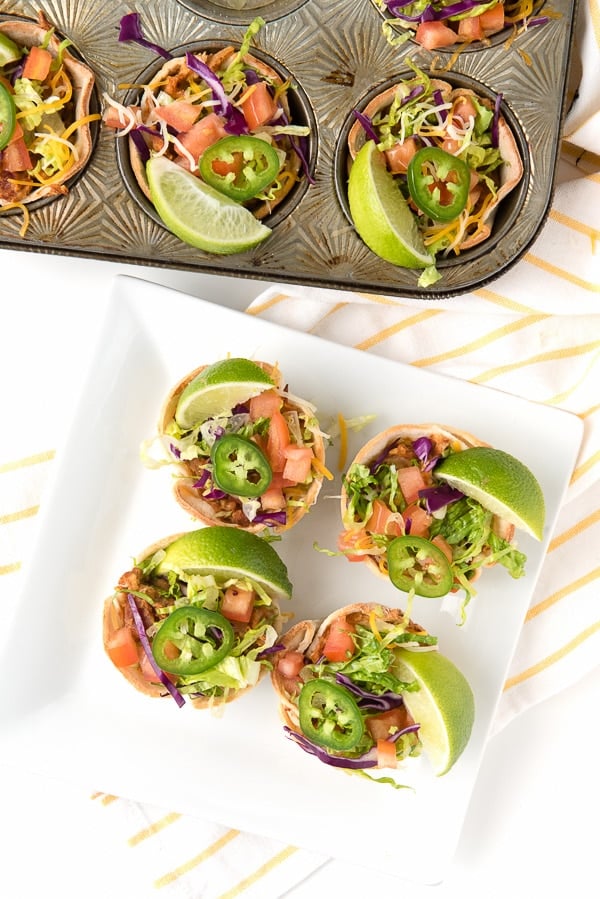 Single Serving Mexican Bowls
Today I had fun creating Muffin Tin Mexican Bowls; perfect single portion tortilla bowls filled with tasty refried beans, shredded chicken, salsa and cheese.
They are crowned with usual taco toppings of crispy shredded lettuce, finely diced tomatoes, more cheese, a bit of red cabbage for color and crunch (optional), a jalapeno slice and a lime wedge to drizzle on the tiny bowl.
You could add a dollop of sour cream too!
You control the heat level with the salsa you use in the filling mixture.
I personally love salsa with chipotle, loving the sultry, smoky heat and used a mild heat option. Selecting refried beans with some seasonings in them too builds on the flavor.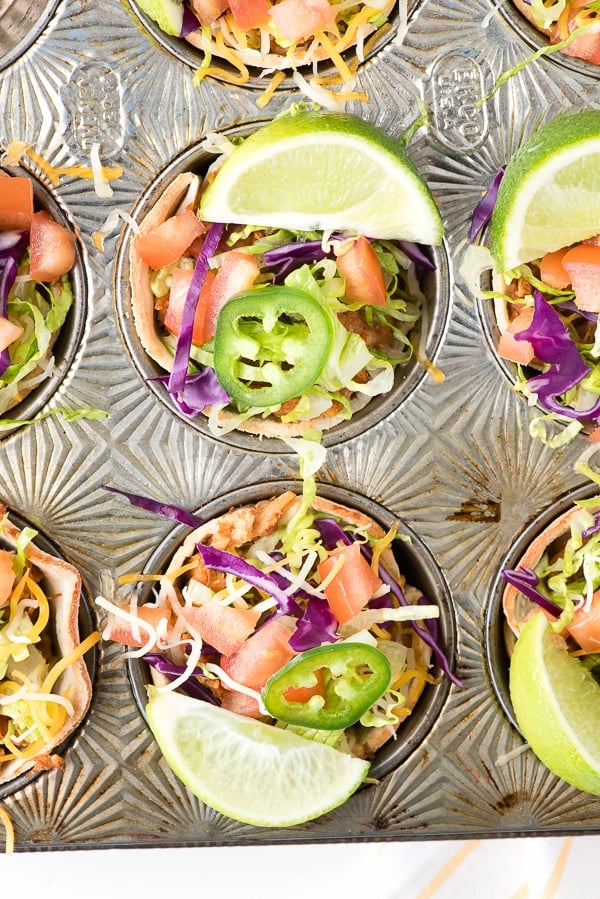 Despite being diminutive, these Mexican bowls are filling.
One or two as a main portion with some sides would be great for a meal.
They would be perfect additions to a brunch buffet or football party too.
They are quick to make and cook. I love their colorful appearance and great flavor!
How to Make Muffin Tin Mexican Bowls:
To make this delicious Mexican dinner, you will need at least one 6-cup muffin tin.