This Chocolate Mousse recipe is a chocolate lovers dream come true. It's rich and easy to make. Complete with an Irish twist making it perfect for St. Patrick's Day too.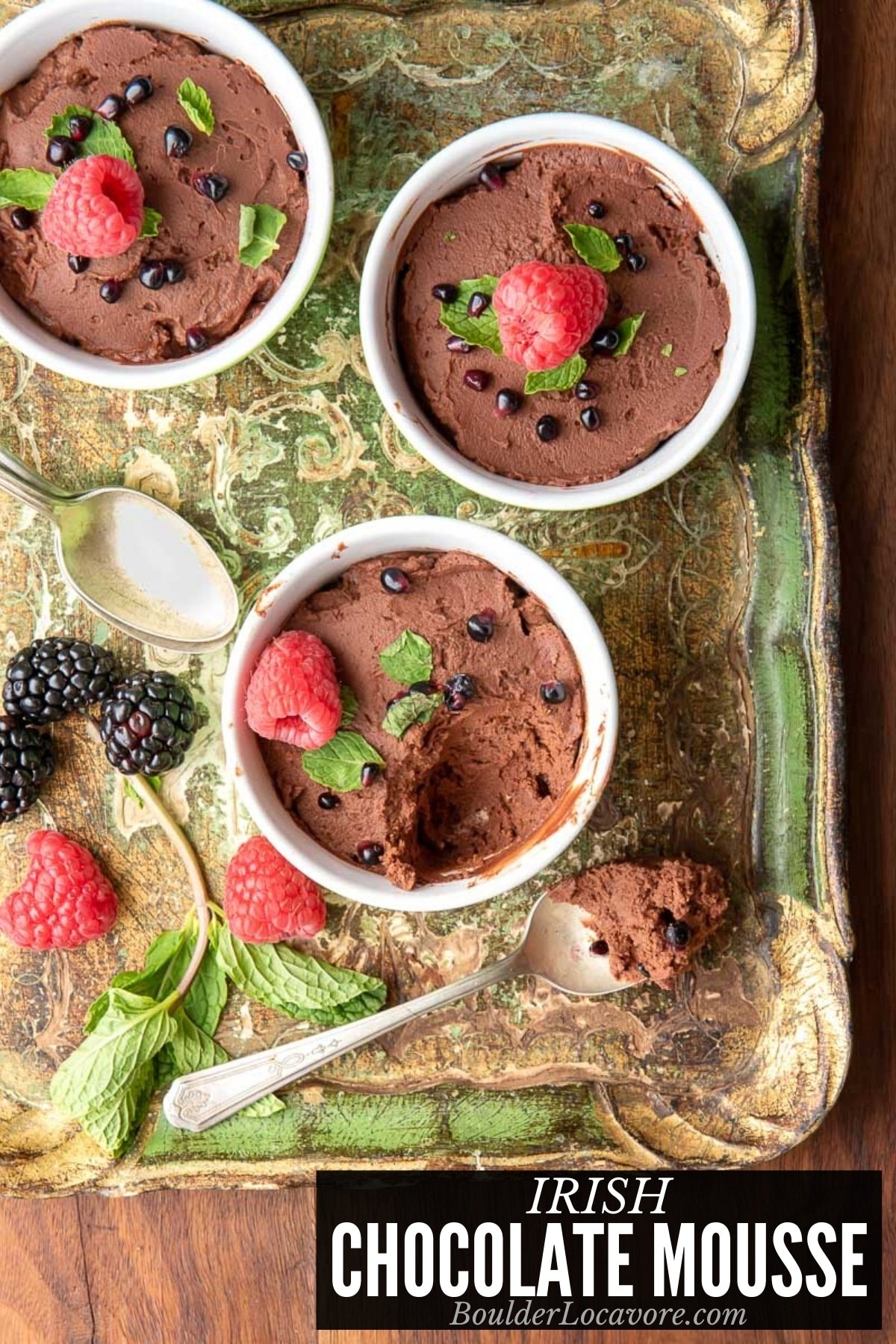 Traditional chocolate mousse can't be beat for deep chocolate flavor and luscious texture.
This version is changed up to mix in some Baileys Irish Cream liqueur. It gives just a hint of extra rich flavor.
This chocolate Baileys mousse is unforgettable. Made richer with mascarpone cheese, strong coffee and Baileys Irish Cream, it very well may become your new favorite!
It's naturally gluten-free too.
Jump to:
Maybe you found this looking for a St. Patrick's Day dessert. Or are a chocolate lover wanting an easy chocolate mousse recipe that never disappoints. In either case you've landed in the right place.
This keeps holiday company with Corned Beef brisket, Colcannon or Irish Potato Champ, Double Irish Trouble Milkshake or Irish Coffee.
It's a spin on a classic dessert with an Irish element making it delicious any time.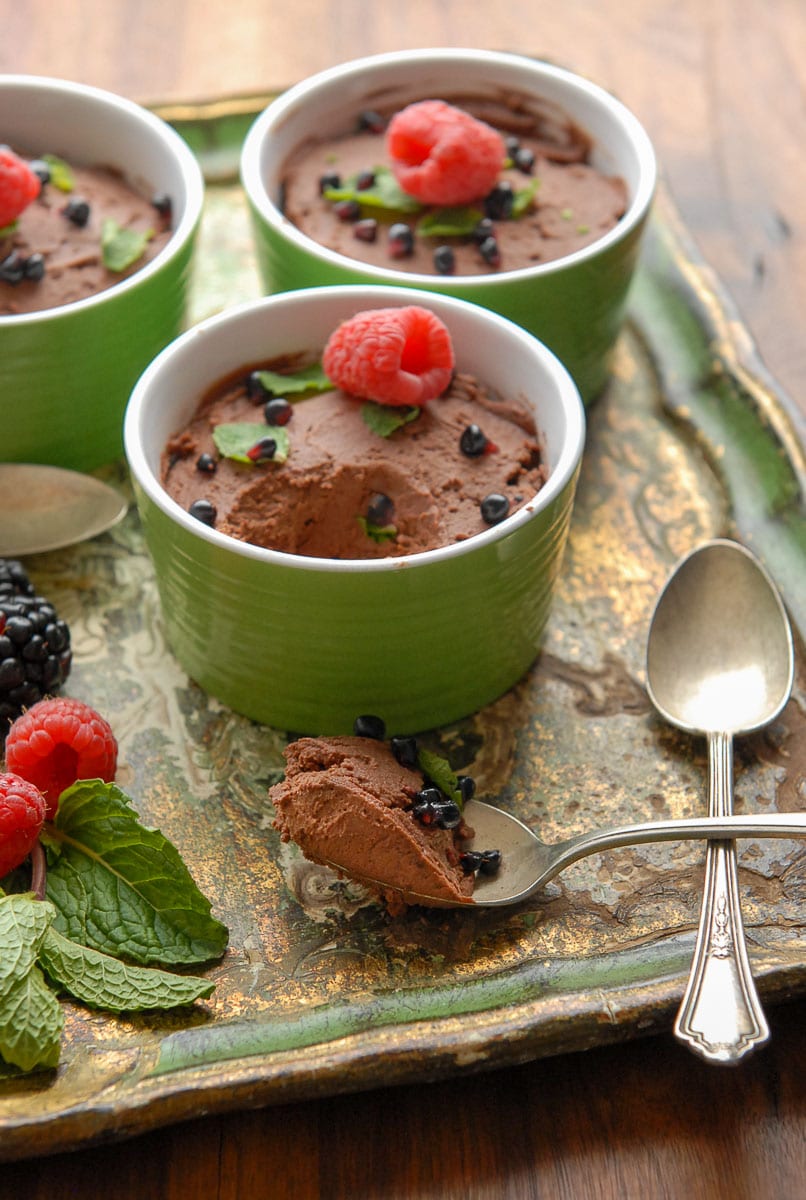 Easy Baileys Chocolate Mousse recipe
This classic dessert is a perfect choice for the holiday (any holiday really) or a special meal.
Our chocolate mousse recipe is very rich. It's served in ramekins and a little goes a long way!
Using bittersweet chocolate makes the chocolate flavor deep and rich. Prepared coffee is a trick that makes the chocolate flavor even stronger!
Bailey's Irish Cream liqueur is a creamy, smooth liqueur that's a favorite too. It's made with a combination of Irish Whiskey, cream and other flavorings.
It's smooth enough to drink on it's own, in cocktails or other recipes (this Baileys Cheesecake for instance).
I'll note 'Bailey's' and Irish Cream liqueur are often used interchangeably to mean the same thing. Bailey's is a brand that makes Irish cream liqueur, and probably the most well known.
There are other brands too and any will work in this recipe.
There is also no gelatin in this recipe. This makes it thicker and not as airy as a traditional mousse using gelatin. We personally love that (and it makes the recipe easier to make).
No Egg Chocolate Mousse
Most traditional chocolate mousse recipe use eggs. This recipe does not.
Instead it uses mascarpone cheese. This creamy, soft Italian cheese gives the mouse structure and a cream texture so it does not require eggs.
Recipe Ingredients + Notes
Bittersweet chocolate. Either baking chocolate chips or a baking bar chopped can be used. Bittersweet chocolate gives the signature rich chocolate flavor.
Mascarpone cheese. You'll find this soft Italian cheese where you'd buy cream cheese. It's in the same type container (is very similar in texture to cream cheese).
Mascarpone cheese gives a creamy texture to the chocolate mousse. Bring it to room temperature before starting the recipe.
Granulated sugar. Adds the sweetness.
Coffee. Use strong prepared coffee which has cooled slightly.
Irish Cream liqueur. This can be Bailey's or another Irish cream brand.
Heavy Whipping Cream. Heavy cream will be whipped then folded into the chocolate mousse.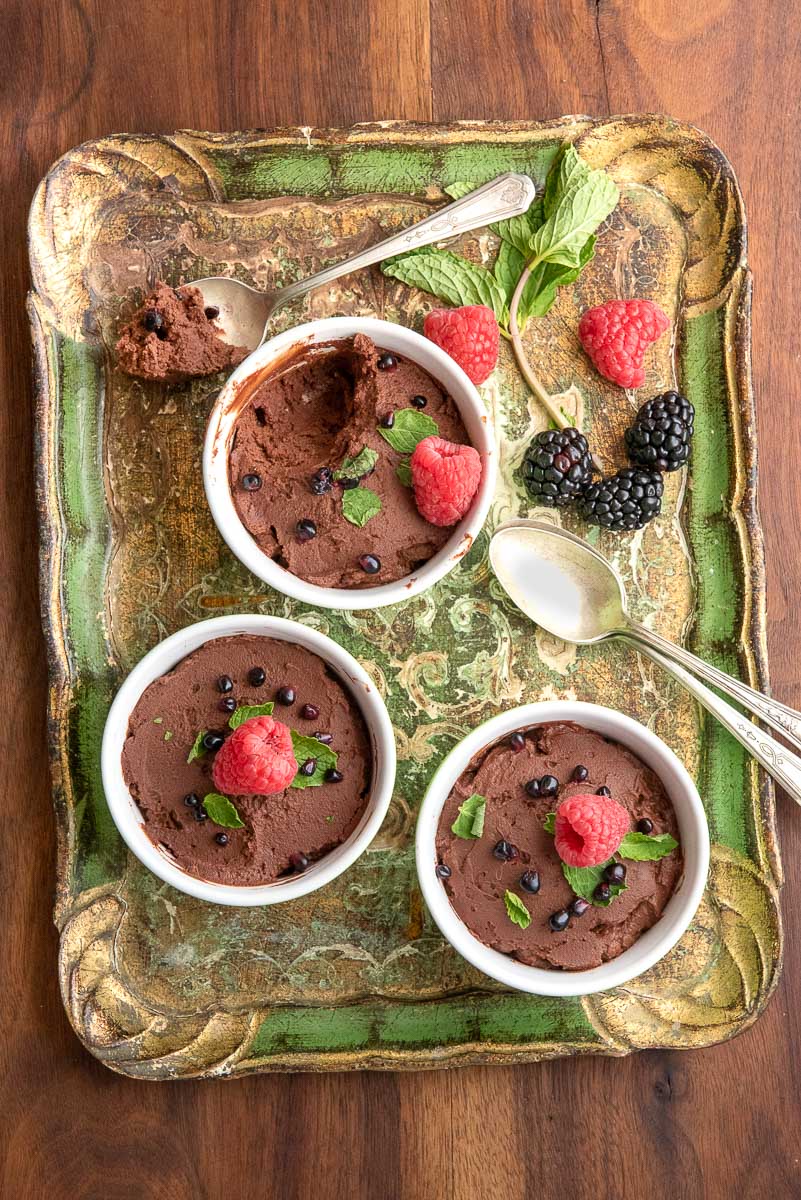 How to Make it – Step-by-Step
STEP 1. Melt the chocolate
Either use a double boiler method or a microwave if using baking chips to melt the chocolate.
Allow to cool 5-10 minutes.
STEP 2. Mix the mascarpone cheese and liquids
Using a mixer (stand or hand held) beat the mascarpone cheese until smooth.
Beat in the sugar.
At low speed beat in the prepared coffee and Baileys. Increase to medium speed to fully mix all ingredients together.
STEP 3. Add the melted chocolate
Stir in the slightly cooled melted chocoalte.
STEP 4. Add the whipping cream
Using a mixer beat the heavy whipping cream until stiff peaks form.
STEP 5. Finish the Baileys chocolate mousse
Fold the whipped cream into the chocolate mixture.
Spoon the Bailey mousse into 6 ramekins or serving dishes. Cover and chill until set (2-3 hours).
Serve with berries or chocolate shavings on top (both optional).
FAQs
How do you thicken a mousse?
Typically gelatin is used to make a mousse thicker. This recipe does not use any gelatin. In our testing we feel it has a wonderful texture and thickness so no gelatin is required.
Is chocolate mousse the same as pudding?
No. Pudding is cooked and thickened through cooking. Mousse is thickened through stirring in whipped cream and melted chocolate. The texture of mousse is usually more airy than pudding.
Storing Leftovers
Cover the ramekins with plastic wrap and store in the refrigerator for 4-5 days.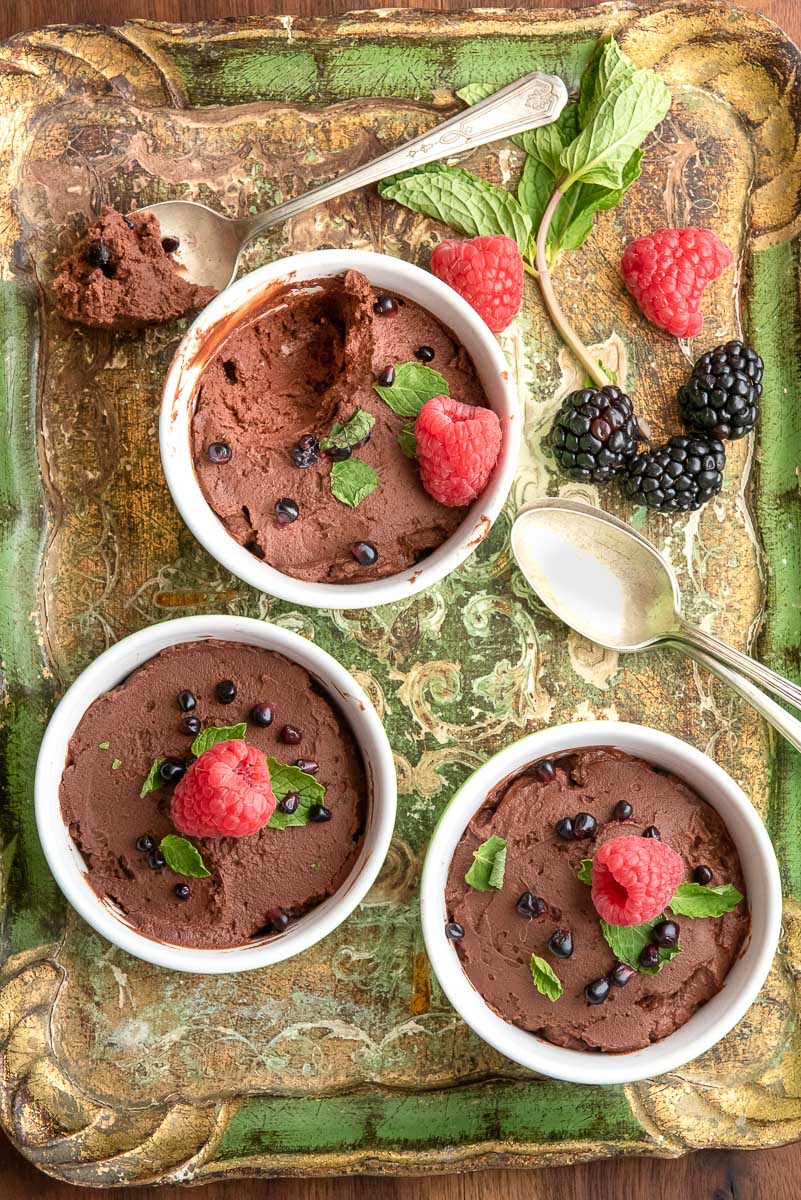 More Recipes You'll Love!
Did you make it? Please RATE THE RECIPE below!
Please
SUBSCRIBE
and
FOLLOW ME
on
FACEBOOK
,
TWITTER
,
INSTAGRAM
and
PINTEREST
!
Recipe
Originally published: March 15, 2015