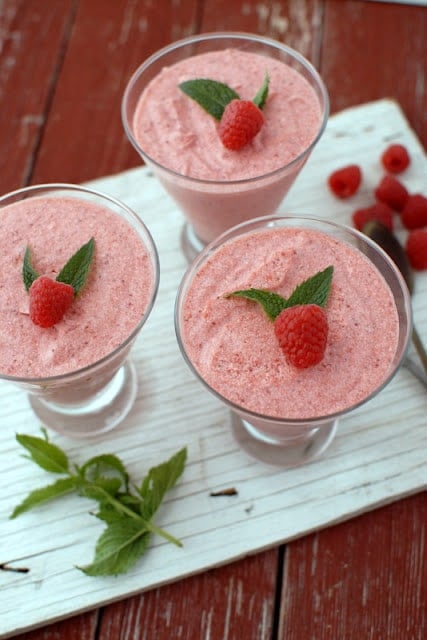 It's hot in Colorado.

We normally don't get regular days in the 90's until August and we've experienced a handful already.

Farmers I know say we are in a drought which is not surprising after our sparse snowfall.

Anyone watching the national news will have seen a wildfire only moderately controlled after more than a week and having burned more structures than any fire in Colorado's history.
When it is this hot I quickly lose my interest to do much of anything outside.

We are so high in altitude and with more intense UV rays one can imagine hearing the faint sound of bacon sizzling whenever outside for more than a few minutes and you'd not dream of going without sunscreen.

I'm haunted by teenage memories of 'laying out' applying only baby oil mixed with iodine, on tin foil and often on top of the dog house to get closer to the sun striving for the Hawaiian Tropic tan.

Yikes.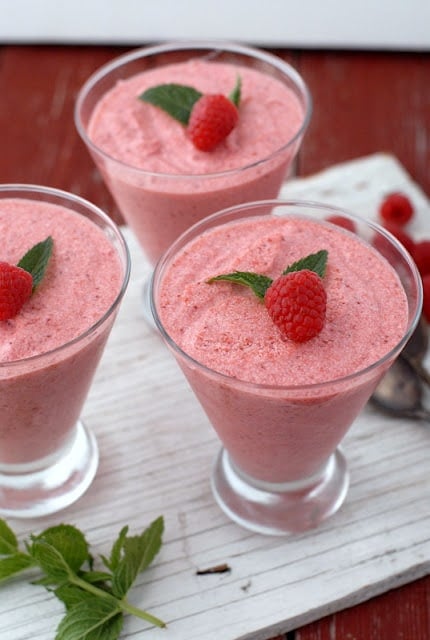 My appetite is also kaput.

My only food interests are cool, simple foods requiring minimal preparation or effort to eat them.

When I began making recipes from my Grandmother's recipe box last year my mother lent me her recipes to peruse.

I scanned looking for things unusual but fitting to my dining sensibilities as well as seasonal recipes that stay true to the star ingredients with little alteration.
One such recipe I pulled out was for Strawberry Mousse.

Having just enough organic strawberries left from my recent trip to the U-Pick organic farm, coupled with the recipe's little sugar amount and only whole ingredients, it sounded just what the doctor ordered.

I'm not sure of the origins of the recipe as it's typed anonymously on a small sheet of paper with no notation of a date or origin as with many older recipes.

Regardless of where it came from it I was glad to find it and I suspect you will be glad too once you try it!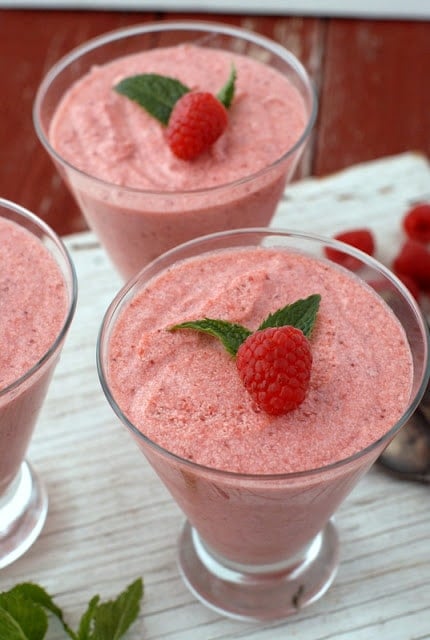 STRAWBERRY MOUSSE
This mousse has a full, natural strawberry flavor with a bit of a tang from the lemon juice; like the flavor of some sweet sour cream.

I have a soft spot for pink desserts and this one is gorgeous!

I love that it can be made up to two days ahead as well.
Yield: 4-8 ounce

servings or 8-4 ounce servings
Time:

Prep:

15 minutes

Cooking/Assembly: 15 minutes

Chilling:

30 minutes (puree) plus 4 hours (minimum)
Ingredients:
·
4 cups fresh strawberries, hulled, cored and cut in half (if extra large cut into quarters)
·
1/3 cup granulated sugar
·
1 tablespoon freshly squeezed lemon juice
·
1 cup heavy whipping cream
1.
Combine the strawberries, sugar, lemon juice and vanilla in a large saucepan.

Allow liquid to come to a boil, reduce to a simmer, stirring frequently and cook until strawberries become soft; about 5 minutes.
2.
Remove from heat.

Pour into a blender and puree until smooth.

Pour back into saucepan.
3.
Pour ¼ cup cold water into a small bowl.

Add the gelatin and let soften for 5 minutes.
4.
Add gelatin mixture to the warm puree and stir until the gelatin melts.

Allow mixture to fully cool at room temperature.
5.
In the bowl of a freestanding mixer (or in a large bowl with a hand held mixer) whip the cream until it holds still peaks.

Add the cooled puree and fold to fully combine.
6.
Pour into serving containers, cover and refrigerate at least 4 hours and up to 2 days.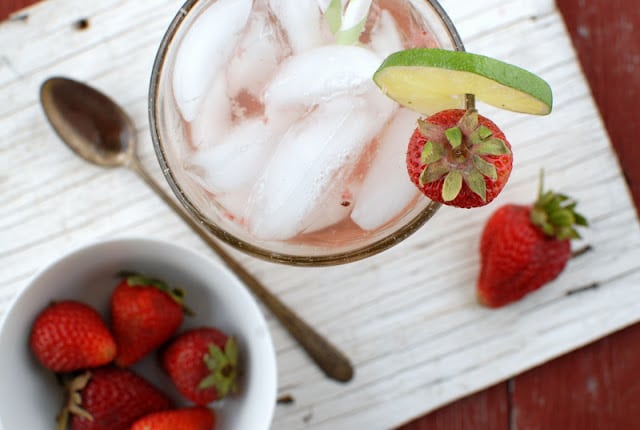 While this was chilling an idea for a refreshing drink popped to mind.

Using some of the Organic Strawberry Syrup I made recently for Peanut Butter French Toast I thought to combine that with something sparkling for a quick homemade spritzer.
STRAWBERRY SPRITZER (Booze-Free)
This libation is very refreshing with a light taste of strawberry.

You can always add more syrup if you desire a stronger taste but this was perfect for our sweltering temps.

If you decide you'd like to turn this into a cocktail, it would be great with some Homemade Strawberry-Infused Vodka (click here for recipe).
·
1 can of Club Soda, Seltzer Water or Tonic Water (pick your personal favorite)
Pour the strawberry syrup into a Highball glass.

Add sparkling liquid and fill about ¾ of the glass.

Stir to fully combine.

Fill with ice.

Garnish if you choose (a lime wedge or mint) and enjoy!