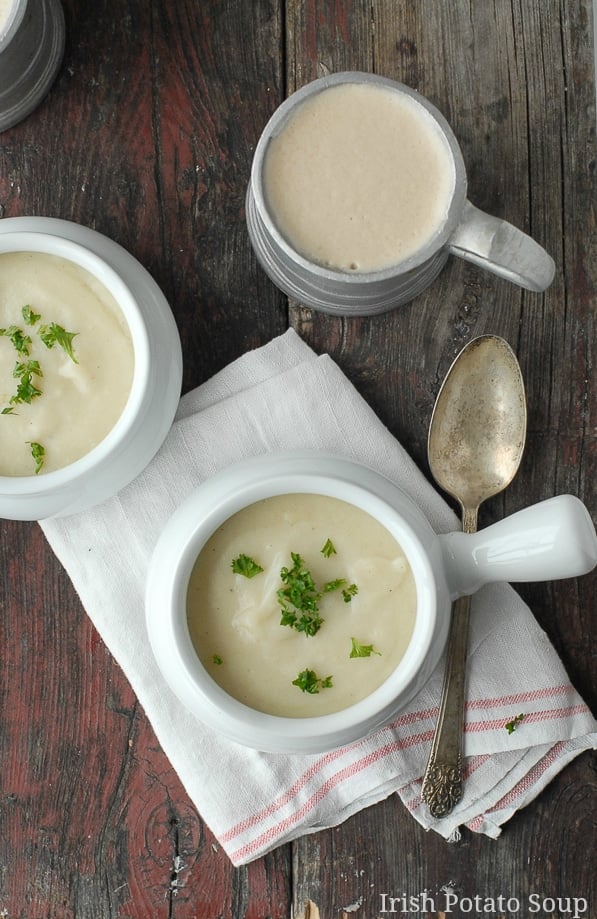 My family tapestry is one that is very culturally eclectic. My maternal side of the family hails from the U.K. primarily, with deep roots in Scotland on my Grandmother's side. As a Yank my heritage has always seemed distant and muddled; only relatable through family trees and Grandparent stories.
I once was traveling in Scotland for business then stayed on to attend a workshop given by an American friend which was held in a tiny town outside of Edinburgh Scotland. I was in a small market with a friend when I spied a woman who bore some of the strong facial features of my Grandmother and Great Grandmother. I was slack-jawed in awe, not well concealed from this lovely, white-haired woman. She approached me to chat and I was as flustered as if I were 12 and had run upon One Direction buying chewing gum at a 7-11. I sputtered like a car that doesn't really know how to get its start, feebly explaining in partial sentences that my maternal lineage is Scottish, that I'm from America and had never been somewhere where the people look like my relatives. My choppy description left the poor woman believing my Grandmother was deceased (which she wasn't) making it all the more awkward though she graciously never showed it. She was completely kind and seemingly understanding though I can't imagine the chat around her dinner table that evening.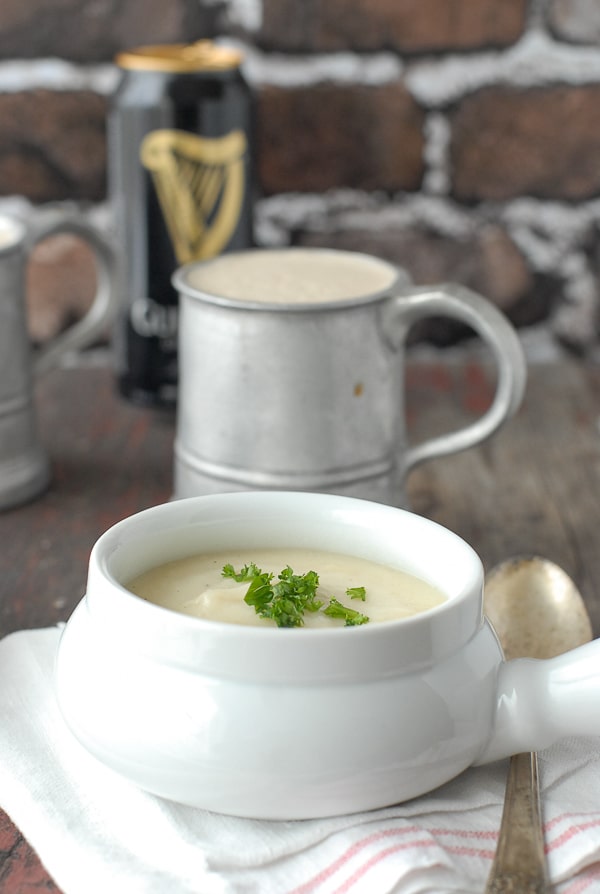 My parents were divorced when I was one years old and my mother remarried my Step Dad when I was two years old. My 'Dad', as I've always called him, brought with him a bright and varied heritage within one generation. His father was Russian-Jewish and his mother Irish-Catholic. Can you imagine? The Jewish holidays were celebrated as were the catholic. A few houses down on the same street lived his maternal Aunt and Grandmother; Gram was Portuguese having immigrated to the U.S. and it was her husband who has been Irish.
For me it was an exciting United Nations experience rolled up into two households. I remember Gram making homemade linguica, a delicious Portuguese sausage. My grandmother made fantastic Matzo Ball soup (and biscotti though I think that is Italian so not sure about those roots). A menorah sat prominently on the fireplace mantel and it always seemed so exotic to me. My favorite thing however was my Great Uncle Frank McGorty who, whenever a family gathering would occur, would bring the spirit of his Irish roots to life. He was warm and funny, and though I don't quite recall, I believe he'd toss back a pint or two and singing would always ensue.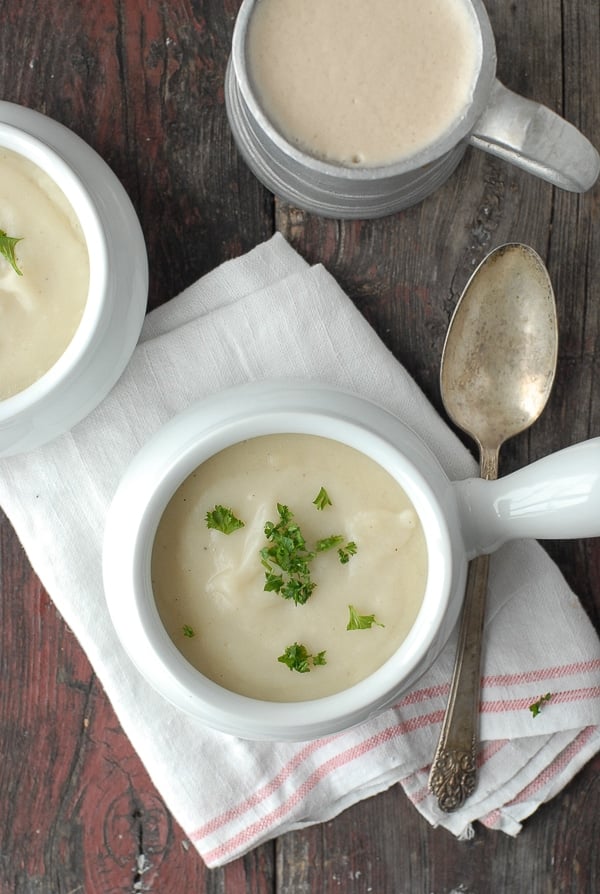 Uncle Frank was my first taste of the Irish warmth of spirit and perhaps the predisposition to make me so at home when visiting Ireland itself. A huge part of the Irish culture is the pub scene which eludes Americans who may not have traveled there. You could think of it like a bar, but it's more than that. Usually cozy and dark, pubs are a center of Irish culture. It's common to meet friends and spend the entire evening enjoying a pint and some simple delicious food, chatting, laughing and catching up.
One of my favorite pub offerings is a traditional Irish Potato Soup. A blend of potatoes, onions, some stock and milk dusted with parsley; that's it. It is hearty, filling comfort food that is easy to make and to me celebrates simple food at its finest.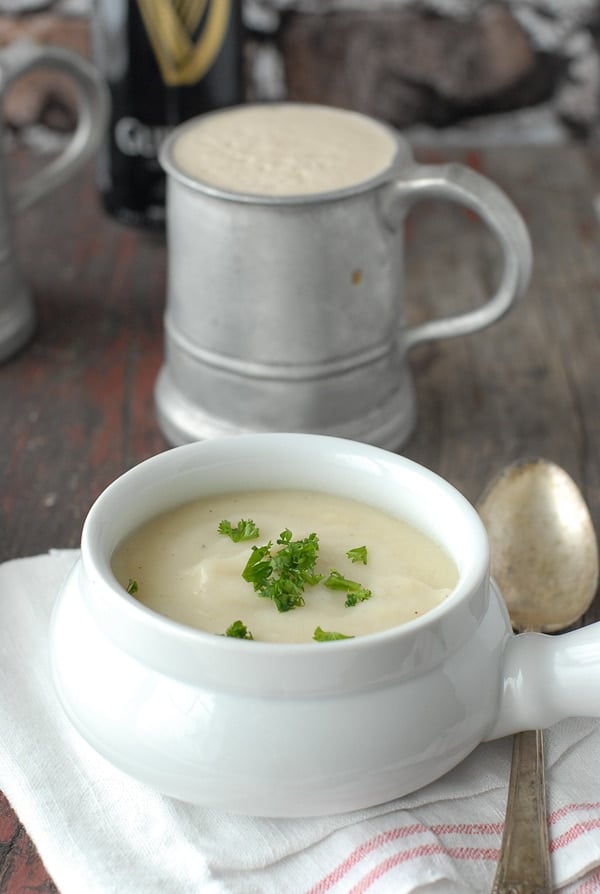 Recipe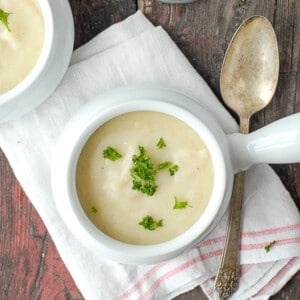 Ingredients
1

tablespoon

unsalted Butter

2

medium Yellow Onions

, peeled and chopped

6

medium Russet Potatoes

, peeled and chopped

4

cup

Stock

(chicken, vegetable, or ham), homemade if available

2

cups

Whole Milk

Salt and Pepper to taste

Garnish: Chopped Parsley
Instructions
In a large stock pot, melt the butter. Add the onions and potatoes; heat over medium heat, covered, stirring often until they begin to soften (15-20 minutes). Do not allow them to brown.

Add the stock and milk and allow to come to low simmer. Stirring often, cook until the potatoes and onions are fully soft.

For a smooth soup: Process in batches through a blender or use an immersion blender to achieve a smooth consistency. If after processing the soup is thicker than desired, pour it back into the cooking pot and thin with additional warm stock. If wishing a textured soup: no blending is required.

Salt and pepper to taste and serve garnishing the bowls with the chopped parsley.
Notes
Any way you make it this soup is filling and delicious. The soup may be made pureed at the end for a smooth, creamy consistency, or served with the onions and potatoes diced. If you will made the soup without pureeing it at the end, I suggest a smaller more uniform chop of the onion and potatoes. If you will puree the soup, the chopping may be larger and not as uniform.
Nutrition
Calories:
192
kcal
|
Carbohydrates:
35
g
|
Protein:
5
g
|
Fat:
3
g
|
Saturated Fat:
2
g
|
Cholesterol:
9
mg
|
Sodium:
505
mg
|
Potassium:
786
mg
|
Fiber:
2
g
|
Sugar:
6
g
|
Vitamin A:
395
IU
|
Vitamin C:
11.1
mg
|
Calcium:
96
mg
|
Iron:
1.4
mg