This milkshake is for those of drinking age to celebrate St. Patrick's Day! Please drink responsibly!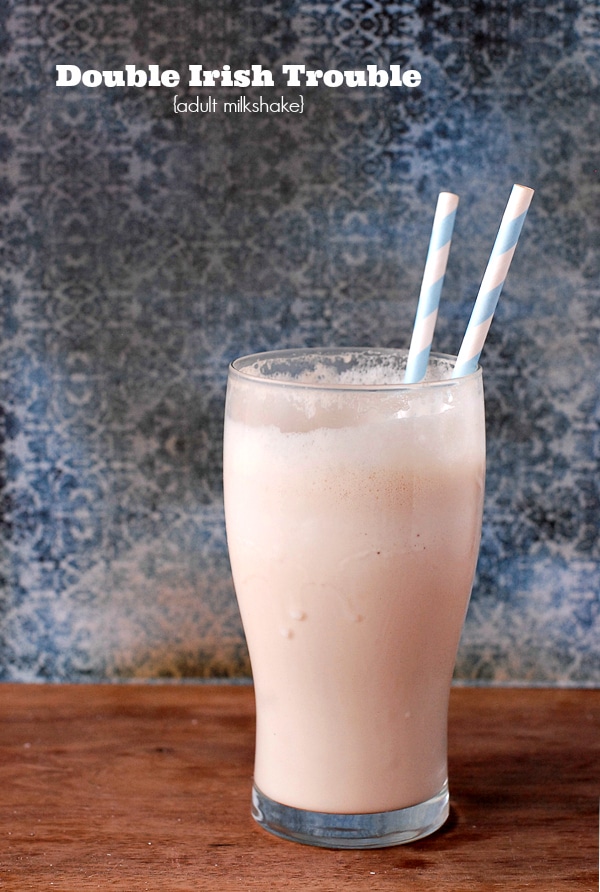 As we near St. Patrick's Day, I'm brimming with inspiration for fun food to celebrate. Some are actual recipes I've gotten while traveling in Ireland, and others a more whimsical take for the holiday.
Much of my travel to Ireland was before I was gluten-free so I was able to taste freshly brewed Guinness and Harp beers, the latter being produced in a town close to where I'd frequent on business travel.
I had never liked dark beer, finding them brooding and commanding in a way that was off putting to my delicate taste buds.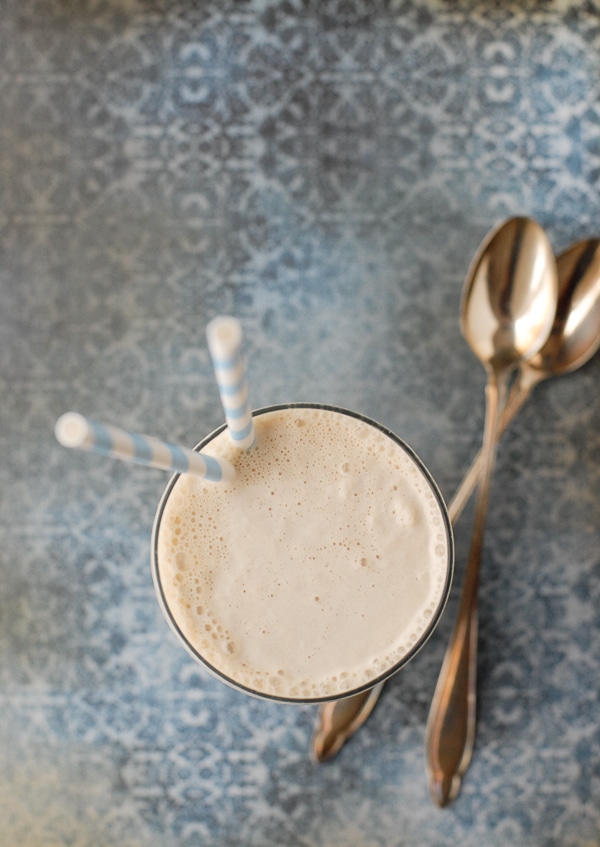 Tasting freshly brewed Guinness was a different beer entirely however. It was creamy and deep with flavor that I loved.
My Irish friends always maintained 'Guinness doesn't travel' and until the manufacture of the canned Guinness with 'the widget' that allows the beer to develop a head more like that of a Guinness on draught, I will say I must agree.
Of course who wouldn't rather drink it in Ireland anyway?
Other than the well-known beer, Irish whiskey is also at the forefront. I had the opportunity to take a Whiskey Tasting workshop last fall at our local Irish and Scottish Festival and learned a lot about the effects of the location on the flavor of the whiskey.
Whether a whiskey drinker or not, I'm sure an Irish Coffee (coffee with Irish whiskey, sugar and cream) or a Hot Toddy are familiar.
Now that I'm gluten-free it's one of these I sip on St. Paddy's Day.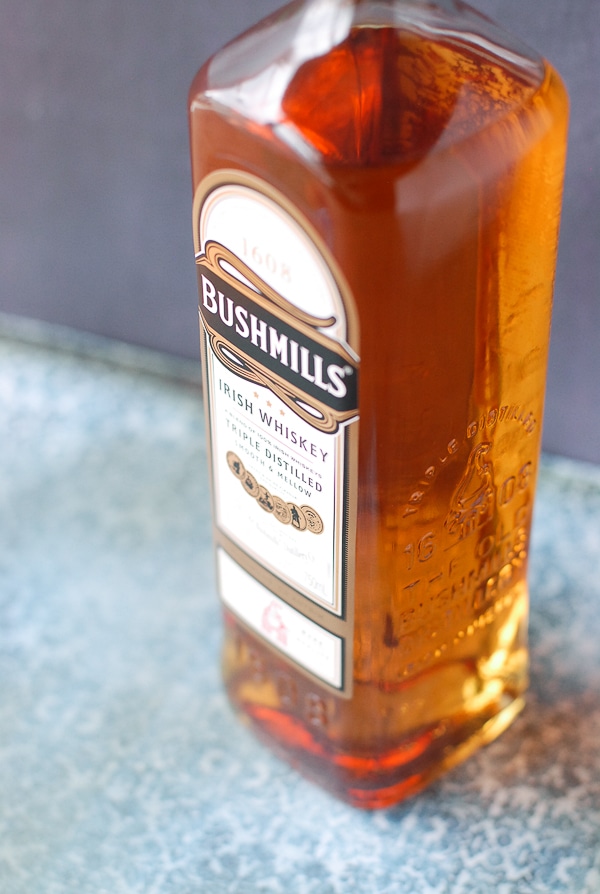 In the spirit of these spirits I decided to create an adult milkshake for St. Patrick's Day (which by the way my friends in Ireland always find funny since historically the holiday was a much more pious one than our U.S. green-beer guzzling celebrations entail).
It's a take on an Irish Coffee with an extra addition of Bailey's Irish Cream liqueur.
It's delicious I promise, and might even have you dancing an Irish jig by the end!