When in Paris one must try Traditional French Chocolate Mousse or Mousse au Chocolat however you don't have to go to enjoy it! This luscious recipe allows making this decadent treat in your own kitchen!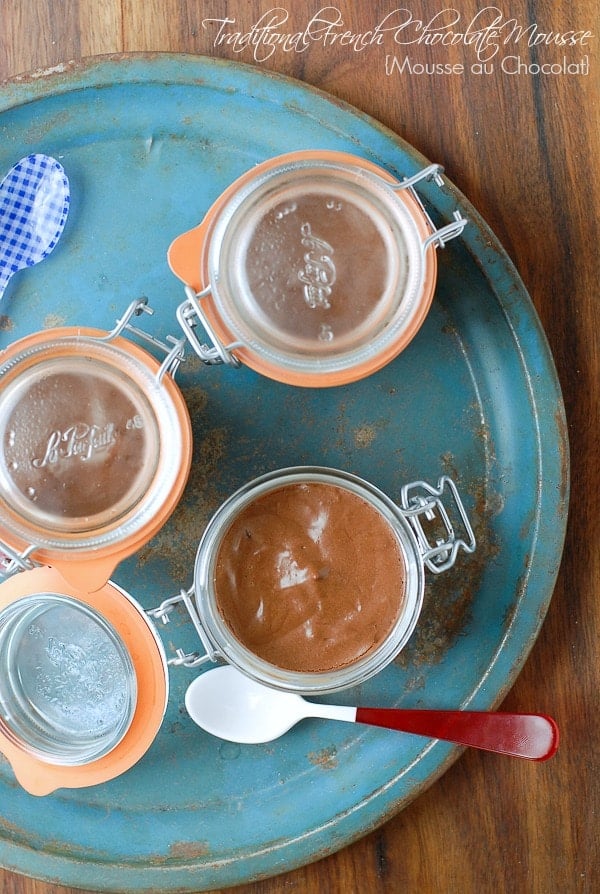 Don't you hate that after effect of vacation? You know what I mean; as you return to your normal routine, you become swept up and soon feel that you are dreaming you actually had a vacation at all even though it only ended a week prior? Fortunately for me though we are rolling into the school year, it seems to not be gobbling up all of the experience mentally and Paris lingers on in the Boulder Locavore household.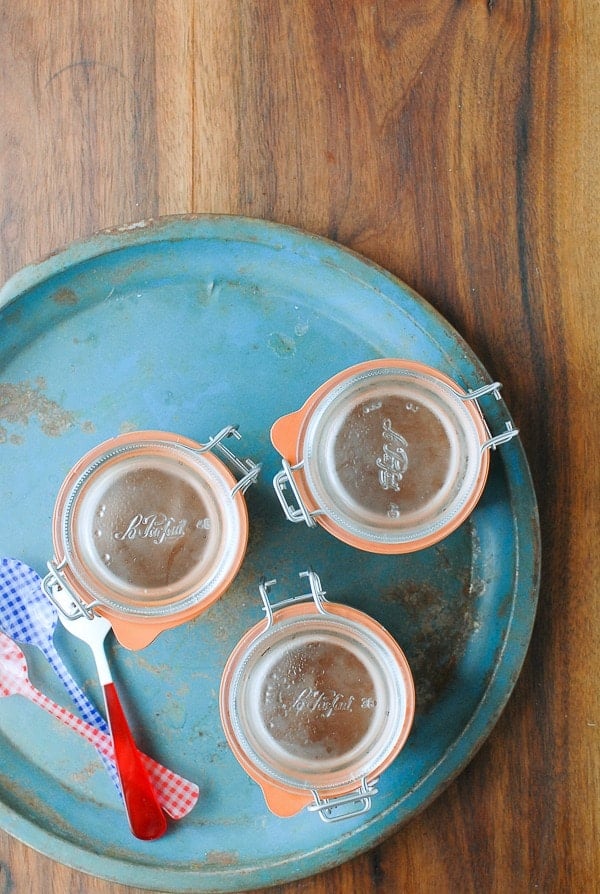 Despite beginning to turn attentions toward school year meal preparation, there were definite food moments from our few week stay in the City of Lights that clicked for a remake when back on home soil. When researching restaurants before going we neglected to factor in the timing of when we'd dine. We often found ourselves at an odd hour having done a few hours of walking and touring a museum and really needed to eat. As mentioned in my post featuring the French Ham and Cheese Omelet, we'd haphazardly review menus for gluten-free dining capability and collapse into sidewalk seats to enjoy some wine (mom and dad), Orangina (the tots) and some café fare.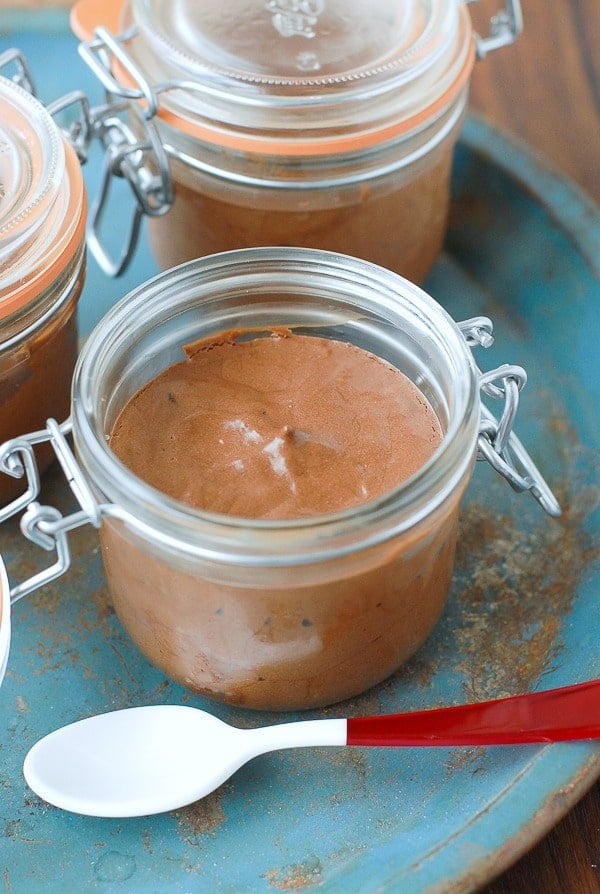 We found some key dishes that were common on the café menus that we enjoyed fairly regularly. Ever since we arrived in Paris my daughter, who has taken four years of French, was keen to try Mousse au Chocolat (chocolate mousse). Ironically each café we visited over the first days had just run out or did not have it available.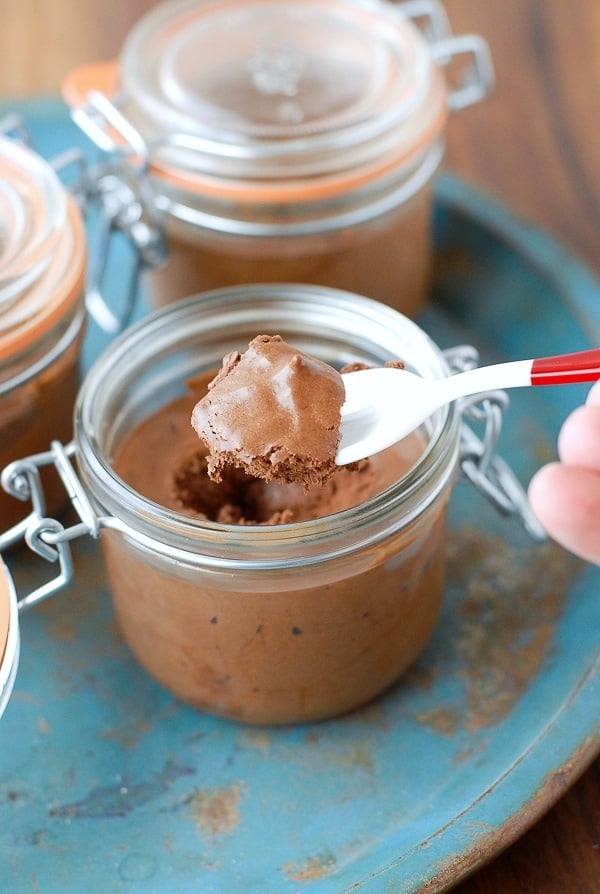 On a balmy evening we stopped in to Le Troisième Chinon on the corners of Rue des Archives and Rue Rambateau near the National Archives, a mere few blocks from the apartment we were renting in Marais (4th arrondissement). The server was particularly jovial, the menu offering some different dishes than the stock café options we'd begun to see repeated often. The patrons were friendly and though we spoke English within our family dialogs, they seemed to appreciate our simple discussions in French with them. The café tables, lined up touching along the sidewalk, were full of neighborhood locals which is what we craved in renting an apartment.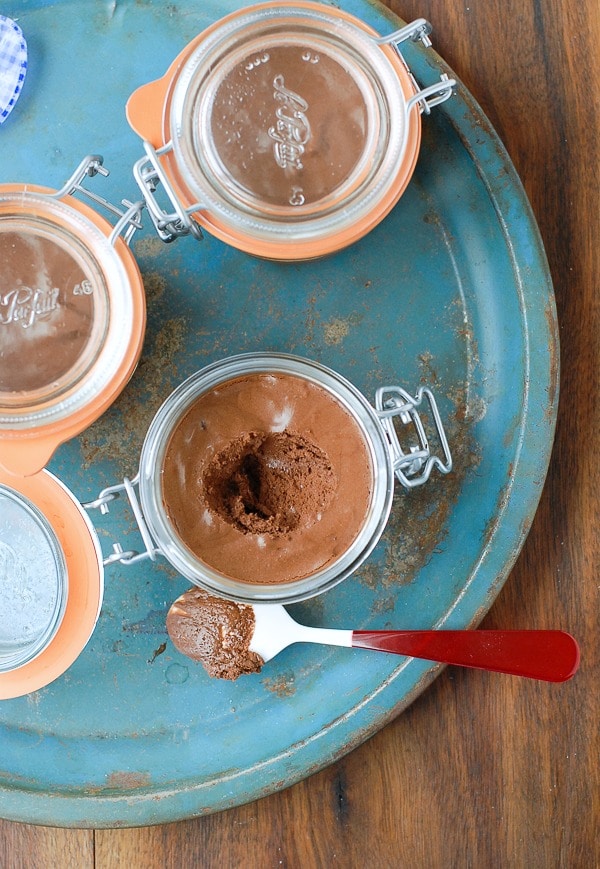 It was the first evening that really felt like vacation to me as I soaked in the ambiance of the moment. Dessert rolled around and to our delight, they offered Mousse au Chocolat. My husband and I ordered Crème brûlée to share, another French classic which we had not yet tried in Paris. The server whisked out with two little pots of chocolate mousse for the kids.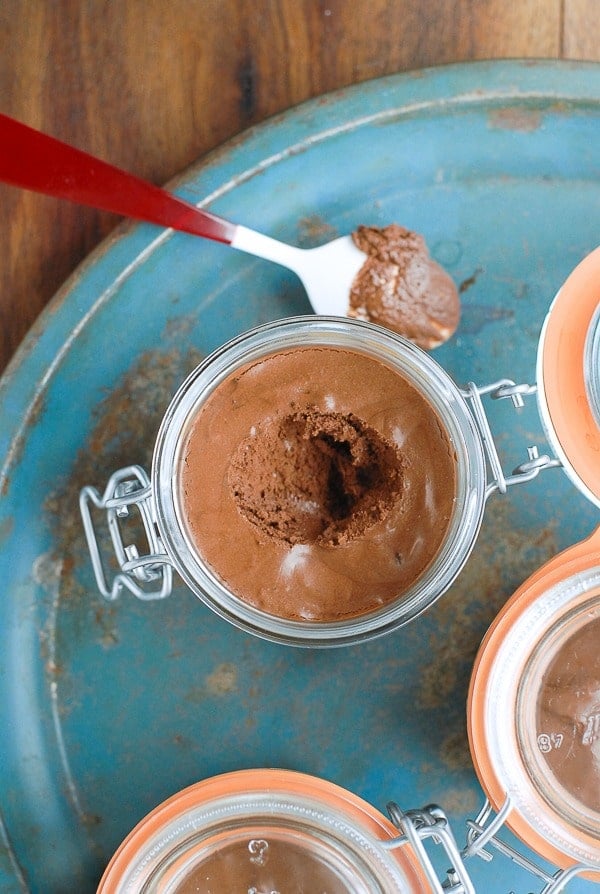 Being one smitten with charming packaging I was immediately in love with the mousse being served in small Le Parfait French canning jars. They were chilled from being in the refrigerator and the most darling things ever. If that wasn't enough, I had a bite and it was by far the most memorable dessert we enjoyed on our trip. Creamy, rich chocolate mousse, perfectly chilled and satisfying. I knew in that moment I had to have some of the jars AND would certainly be making the chocolate mousse at home. And though enjoying a pot of chocolate mousse at a café table on a balmy August night in Paris really can't be topped, this dessert will not disappoint at your own dining table! It's easy to make (you'll be surprised at how easy) and is rich and luscious.
The original inspiration from Le Troisième Chinon (iphonography):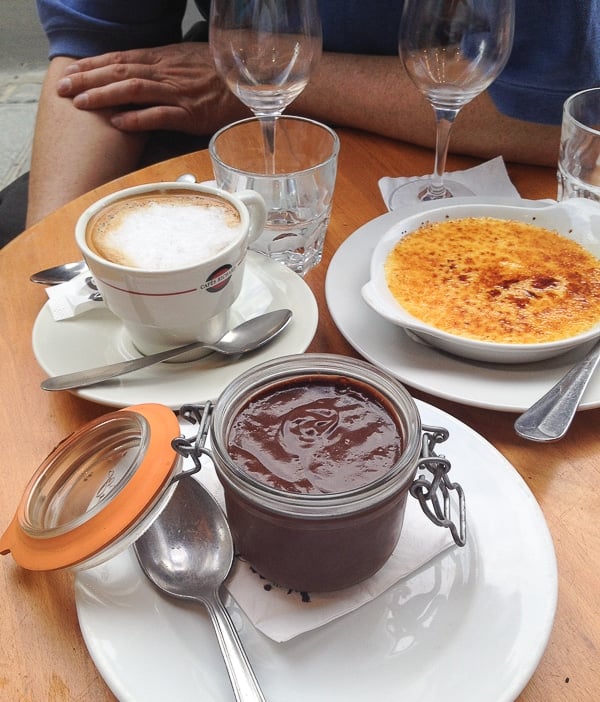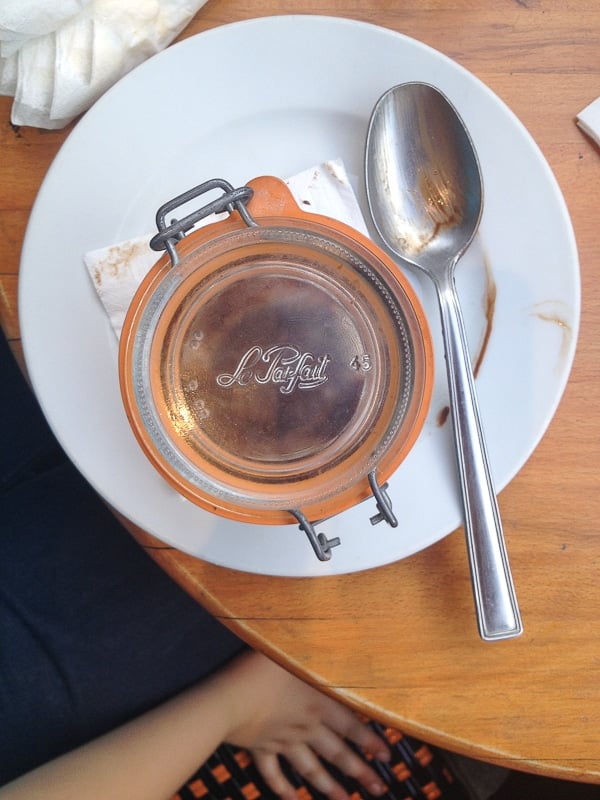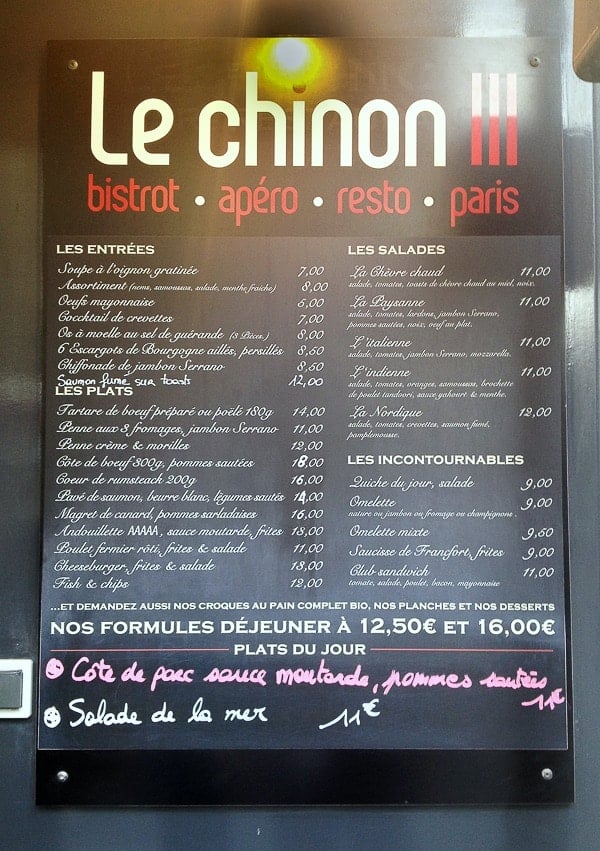 Making a Traditional French Chocolate Mousse recipe at home is not as difficult as you might guess! A rich, decadent chocolate dessert isn't just for trips to France anymore (though I highly encourage taking one to try it there too)!
I'm often asked where I purchased these jars. The Le Parfait jars used for this recipe may be purchased here (70mm 7-ounces).