Want to turn a plain glass of Champagne into a party cocktail?  Easy peasy.  This Classic Champagne Cocktail could not be easier or a more delicious way to elevate sparkling wine into a fun and festive cocktail.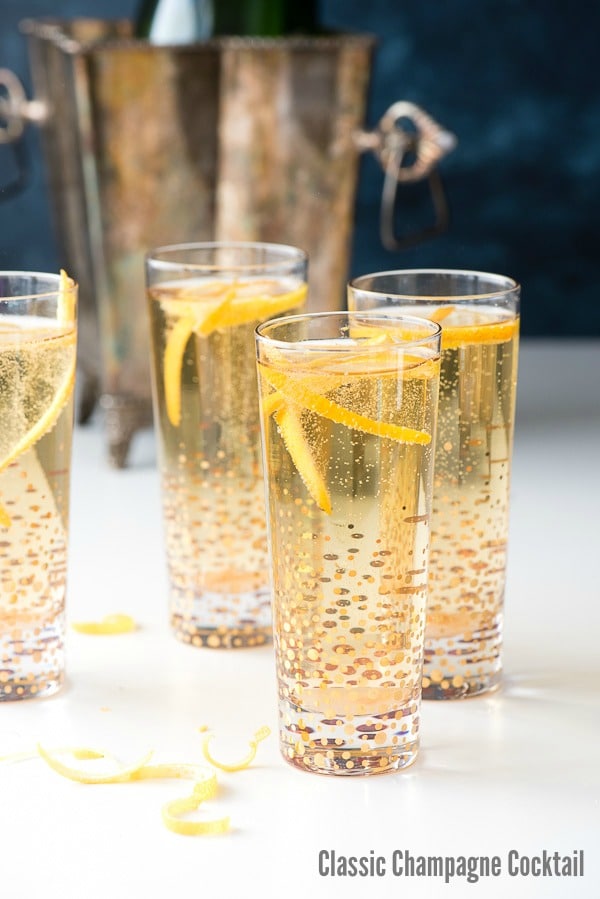 Hey, hey!  Happy almost New Year!  After the big celebration for Christmas, New Year's Eve and New Year's Day sneak up quickly with a totally different vibe.  We tend to celebrate at home (I don't love the idea of being on the roads with party people not so scrutinizing about their intoxication and driving) but that doesn't make it any less a party.  We have family and friends join us and all celebrate until the ball drops at midnight (which I'll admit is getting harder and harder to stay up for being an early morning person)!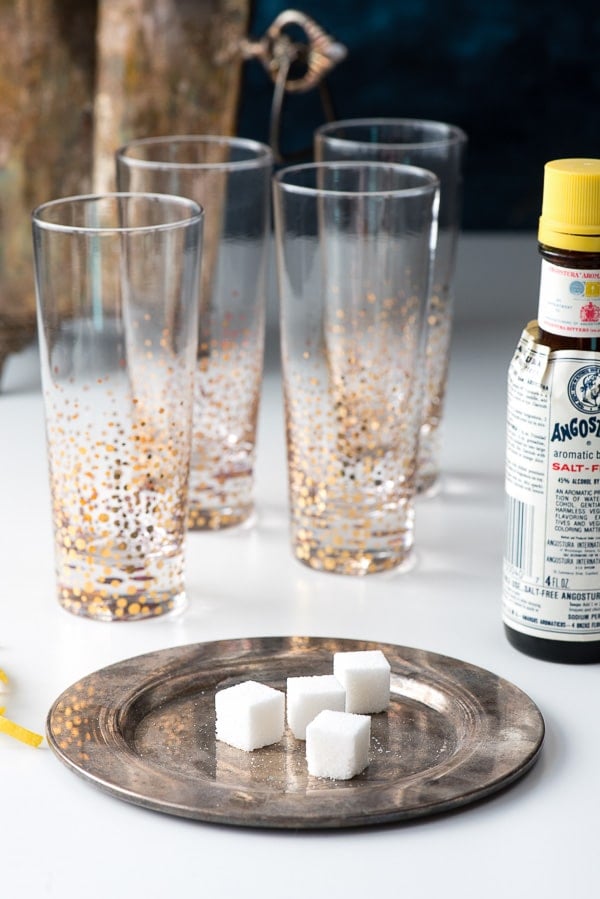 Champagne is the sipper of the holiday but there are many ways to enjoy it.  Champagne punches like the Champagne Cup are a great way to stretch your champagne dollar as well as dilute the bubbly so everyone is still awake with all their faculties at midnight.  Some other favorites of mine are Sparkling Cranberry-Orange Champagne Punchand Sparkling Cranberry-Orange Cava cocktail..  Beautiful citrus flavors intermix with sparkling wines to make for a festive feel.  I love the St. Germain-Champagne French Cocktail too.  Ah, heck, before I list all my favorite sparkling cocktails check my Sparkling Cocktails category for ideas!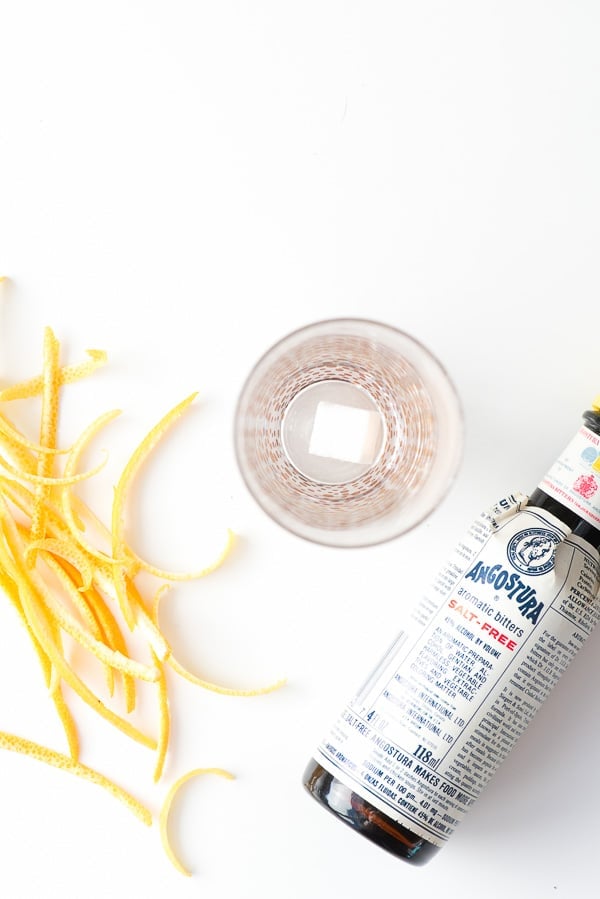 I do love myself some Champs but also like to whip up something a bit different each New Year's Eve.  This year I am sharing a simple cocktail that is easy to make but elevates your celebratory sipping: a Classic Champagne Cocktail.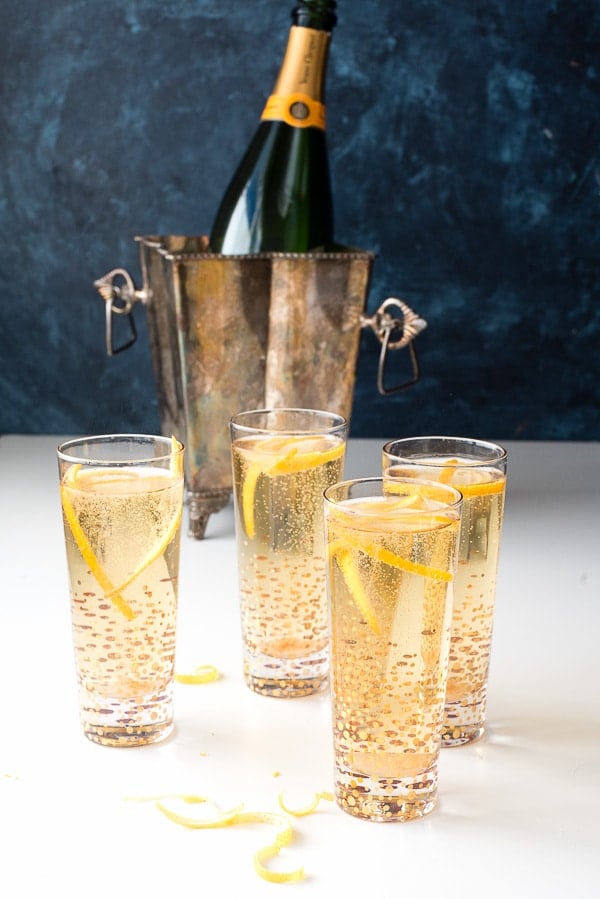 A classic Champagne cocktail is easy to make.  A sugar cube is placed in a Champagne flute and doused with 2-3 dashes of bitters.  Champagne fills the glass with some twists of orange and lemon.  The flavor difference from regular Champagne is subtle but sophisticated.  It deepens the natural Champagne flavor.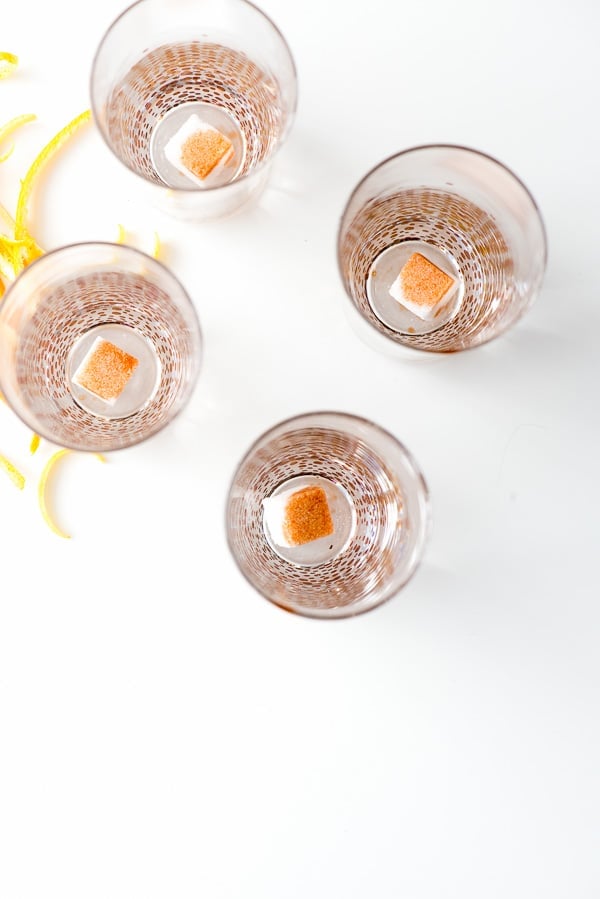 The cocktail calls for a Brut variety of Champagne.  I suggest a mid-range Champagne (or most likely 'sparkling wine' which is the true Champagne equivalent for anything produced outside of the Champagne region of France).  Pricey Champagnes are great but when making a cocktail of them I go for something good, but not the highest price range.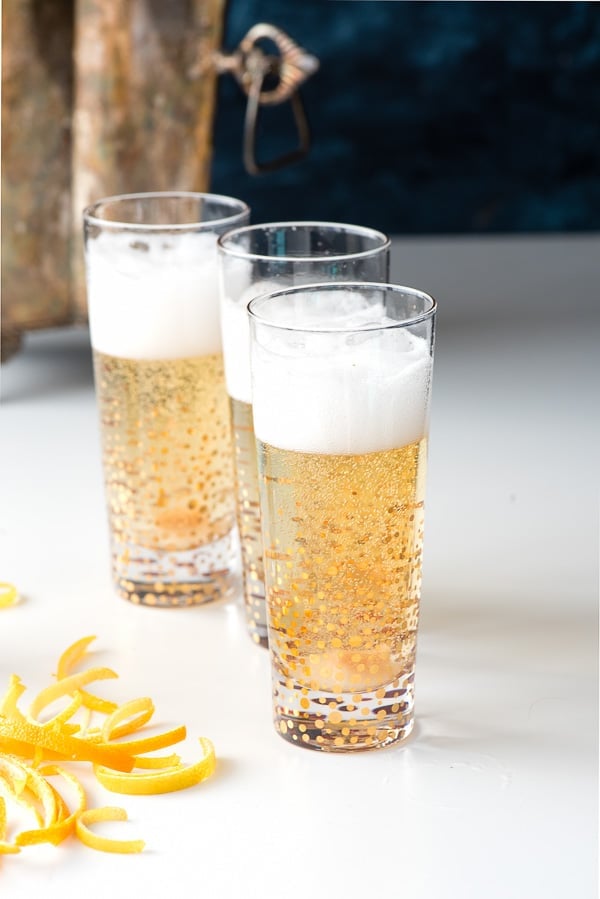 A little tip for this cocktail.  It uses citrus twists, a strip of citrus peel (in this case lemon and orange) that omits the pith (the bitter white layer below the exterior peel).  If you have a bartender's channel knife that is designed for this, have at it.  It creates a long, slender string of peel that is twisted and squeezed to release the oil in the peel which adds flavor to the cocktail.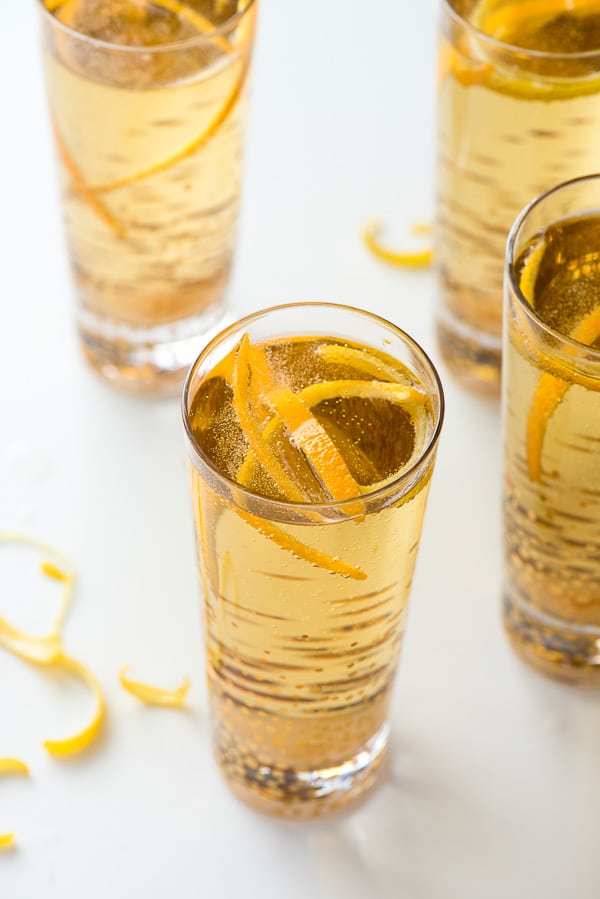 I just bought a new channel knife that is built in to a citrus zester.  Sadly, it did nothing but drag along the surface of the citrus and not cutting it at all (I need to order one from Amazon.com; note to self).  A cheater way to do this without any special tools is to use a vegetable peeler.  Drag the peeler the length of the orange or lemon creating a fat peel.  Using a sharp kitchen knife, slice the peel lengthwise in 1/8th inch widths.  Twist and squeeze when adding them to the cocktail!

I want to connect with you! Leave a comment and follow me on Facebook, Twitter, Pinterest & Instagram!