Sugar Plums are easy to make and a great addition to holiday treats. You may be surprised what they REALLY are!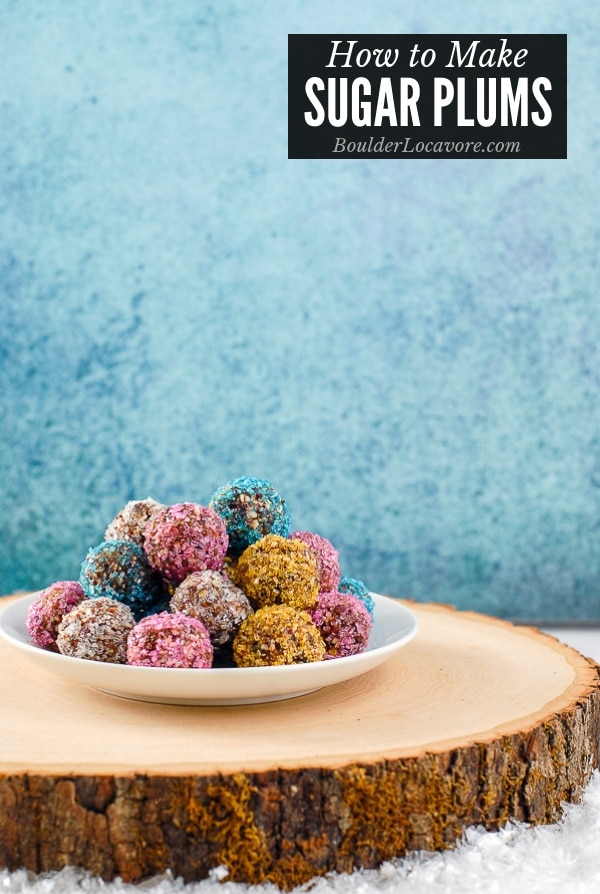 Nutcracker ballet (and now movie) fans will know the Sugar Plum Fairy. And of course, from Twas The Night Before Christmas….'while visions of sugar plums danced in their heads'.
But did you ever wonder what a sugar plum is?
The answer might surprise you AND have you in the kitchen whipping up a batch to celebrate the winter holidays!
What are Sugar Plums?
Contrary to the name, Sugar Plums are not plums covered in sugar.
They are a dried fruit, nut and spice mixture pulverized into small balls rolled in coarse sugar.
Without the sugar they are actually a pretty healthy, dense nutritional snack naturally sweetened by the fruits (think current day 'energy bites').
With the sugar they become a whimsical eye-catching surprise.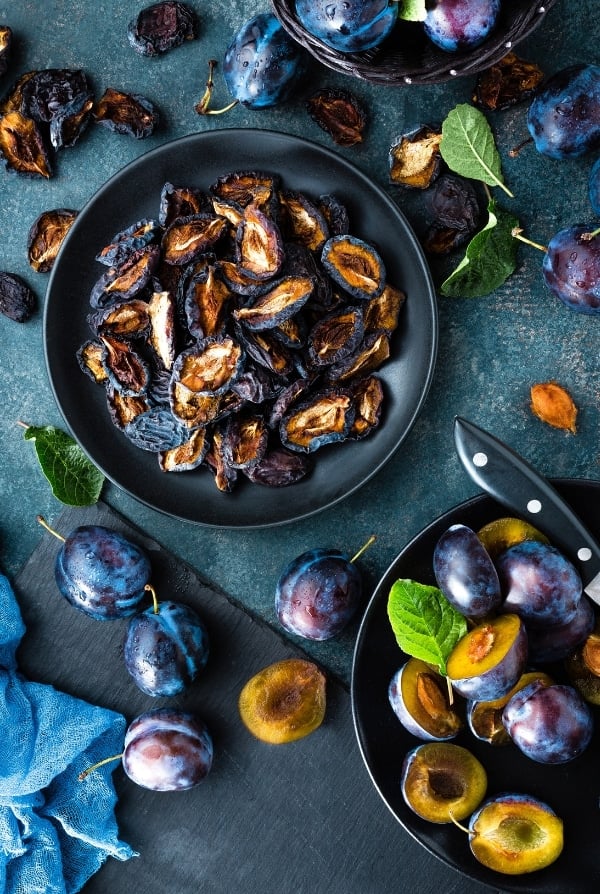 What Ingredients are in Sugar Plums?
The traditional fruits are earthy and the spices palate-catching.
One might expect the winter traditional spices of cinnamon, nutmeg, allspice.
Instead caraway, fennel and anise, carry the flavors of the sugarplums giving a bold flavor.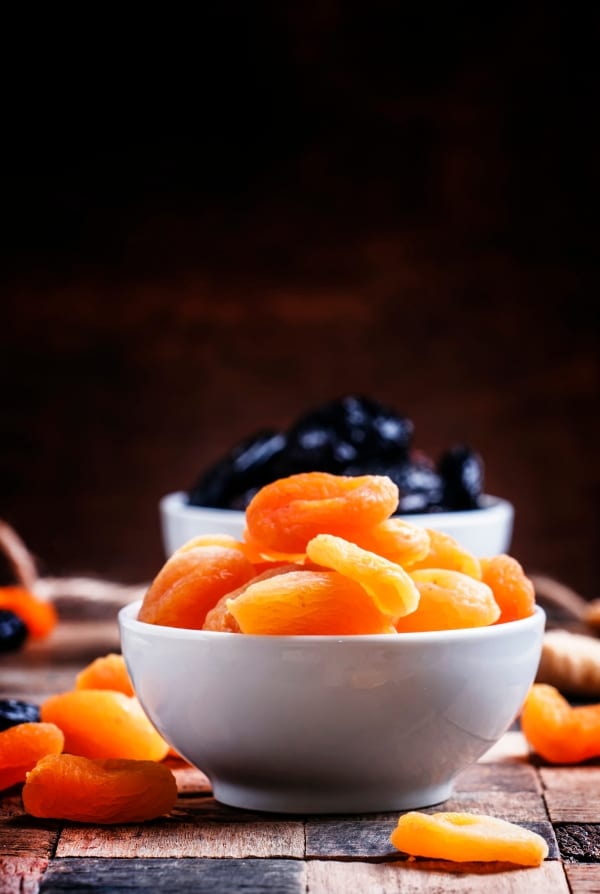 For this Sugar Plum recipe I decided to mix it up and use more holiday-traditional fruits:
Slivered almonds round out the flavors.
Decorating or sparkling sugars in opalescent jewel tones were used to coat the sugar plums. Traditional white sanding or decorating sugar may also be used.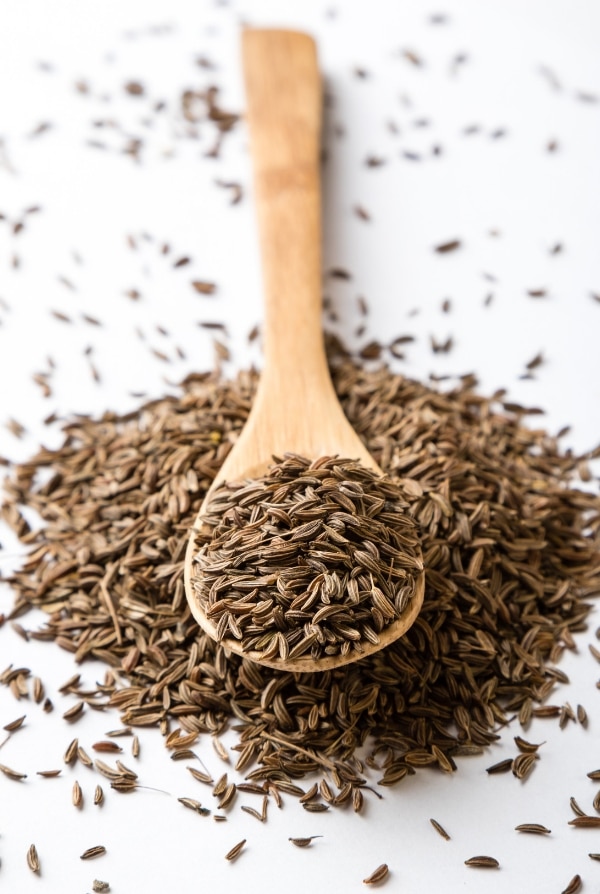 How to Store Sugar Plums
Store prepared Sugar Plums between layers of wax paper in an airtight container in the refrigerator for up to one month.
Allow the sugar plums to come to room temperature before serving for best flavor.
Type of Sugar to Use to Coat the Sugar Plums
Decorating sugar would be traditional to use to roll the fruit-nut sugar plums in.
It sparkles but has a finer grain (still larger than granulated sugar but finer than the Sparkling Sugar I used).
I chose to use Sparkling Sugar instead, loving both the colors and the brilliance of light reflection.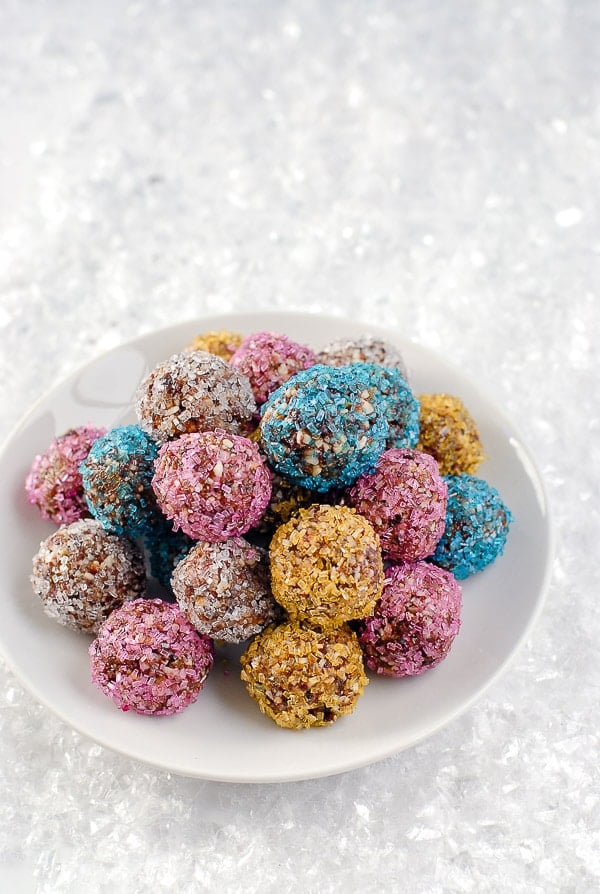 The brand I used and love is India Tree Sparkling Sugars. I've used them in other recipes like Gluten-Free King Cake for Mardi Gras.
The colors are deep in hue and gorgeous and the sparkle is brilliant.
I'll share links here for the India Tree Sparkling Sugar colors used on the sugar plums shown here:
How to Make Sugar Plums
This no bake confection is always an eye-catching holiday treat. Add it to a cookie platter or serve them on their own.
In a large skillet, toast the almonds until golden in color and aromatic. Remove from heat and allow to cool.
Once cool, combine the almonds, plums/prunes, cherries, apricots, currents and cranberries in a food processor. Pulse until the mixture is granular and holding together. NOTE: do not allow the mixture to form a ball.
Add the anise seeds, fennel seeds, caraway seeds and ground cardamom into a large dry skillet over medium-high heat. Toast while stirring constantly; 1-2 minutes. Remove from heat.
In a large mixing bowl combine the confectioner's sugar, spices and salt. Whisk or sift together.
The fruit-nut mixture and honey to the mixing bowl. With damp hands, mix all the ingredients together.
Place the decorating or sparkling sugar in a bowl (or multiple bowls if using different colors).
Scoop a heaping teaspoon of the fruit mixture and roll gently between palms of hands to form a ball.
Gently roll the ball in the decorative sugar and place on a cooling rack to dry for a few hours. NOTE: the sugar plums will be slightly sticky after being rolled.
More Holiday Treat Recipes You'll Love: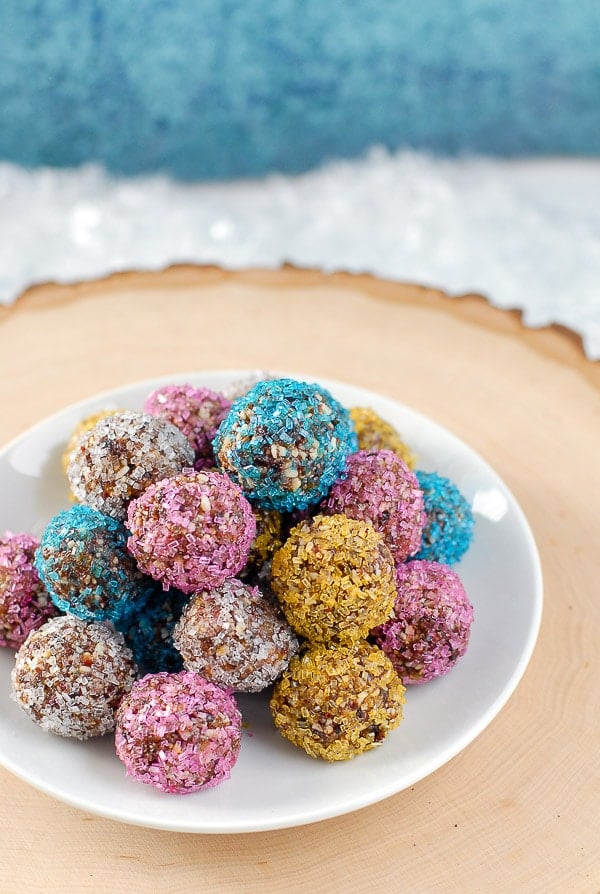 If you've made this Sugar Plum recipe please RATE THE RECIPE below!
SUBSCRIBE and FOLLOW ME on FACEBOOK , TWITTER , INSTAGRAM and PINTEREST !
Originally published: December 20, 2013