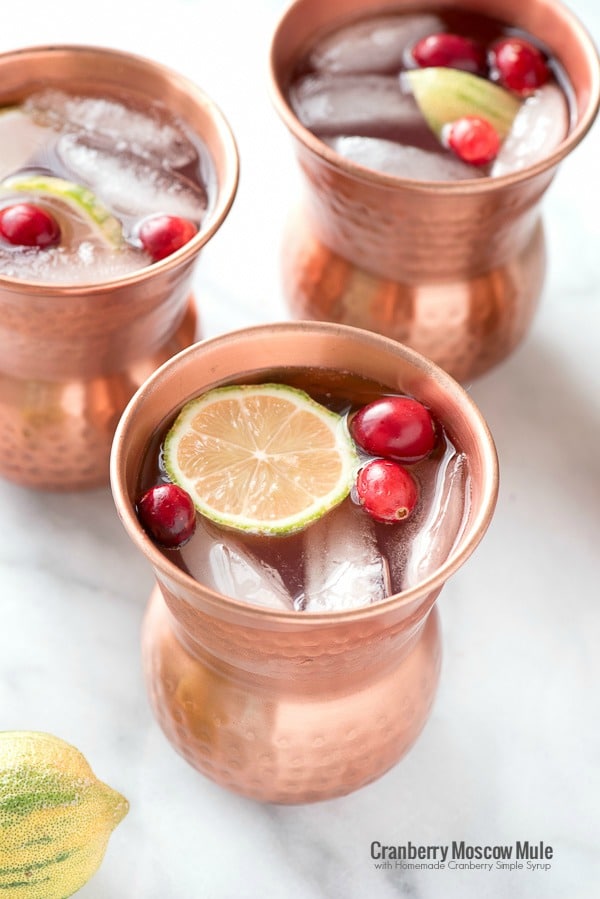 It's funny how the preparations for Christmas feel like a car speeding toward a road barrier, screeching the tires in a feverish attempt to stop just in the nick of time. I consider this year a success for though my gift wrapping did not start until early Christmas Eve morning, I was finished by noon leaving much of the day to enjoy time with my family.
Unlike those I noted sharing photos on Facebook of their children frolicking in summer clothing they'd dug out of stored boxes in the garage due to sweltering heat, we snuggled up indoors, playing games and watching movies as the mercury dropped and snow fell outside. It was idyllic and what Christmas feels like it should be.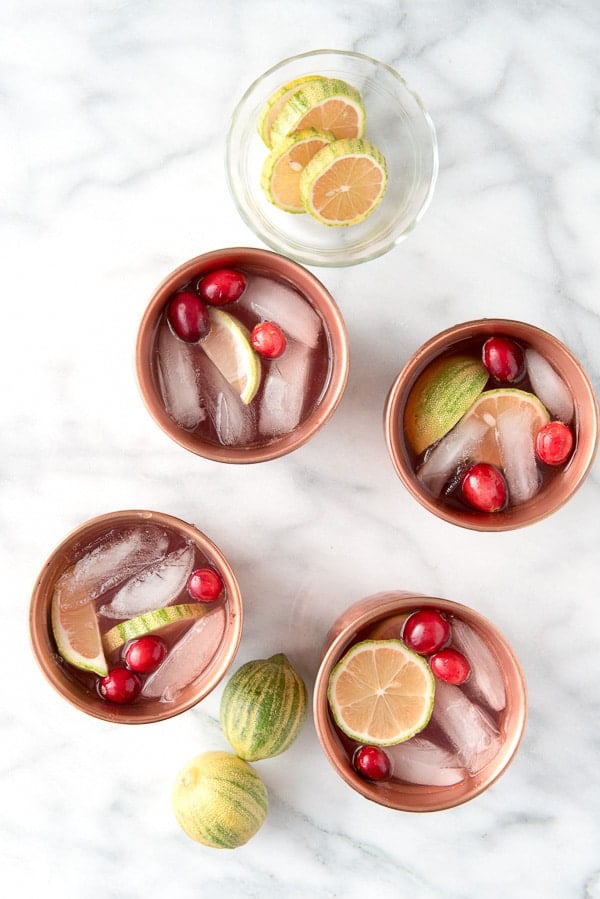 I wanted to share what we've been sipping over the holidays however with a warning: it may very well become your new favorite cocktail. Cranberry Moscow Mules with Homemade Cranberry Simple Syrup. Fizzy, gingery with a light taste of lime and cranberry. The ginger speaks to the season and adds a warmth to this on-the-rocks sipper.
I think my first real notice of a Moscow Mule cocktail was when watching Oprah. She and her best friend Gayle had gone on a camping trip to Yosemite in California. And unlike any camping trips I'd taken they brought all the ingredients, including the copper mugs, to make Moscow Mules, Oprah's favorite cocktail at the time.
It's a notable libation as the only cocktail I know of that is served in a copper vessel. I was curious about the exotic history leading to this visually tell-tale drink. Ironically it seems to have nothing to do with Moscow, or mules, but rather a deal struck in the 1940's between a struggling vodka maker (purportedly newly acquired Smirnoff) and an equally challenged ginger beer maker who by chance met at a bar and struck a partnership to improve their company standings together.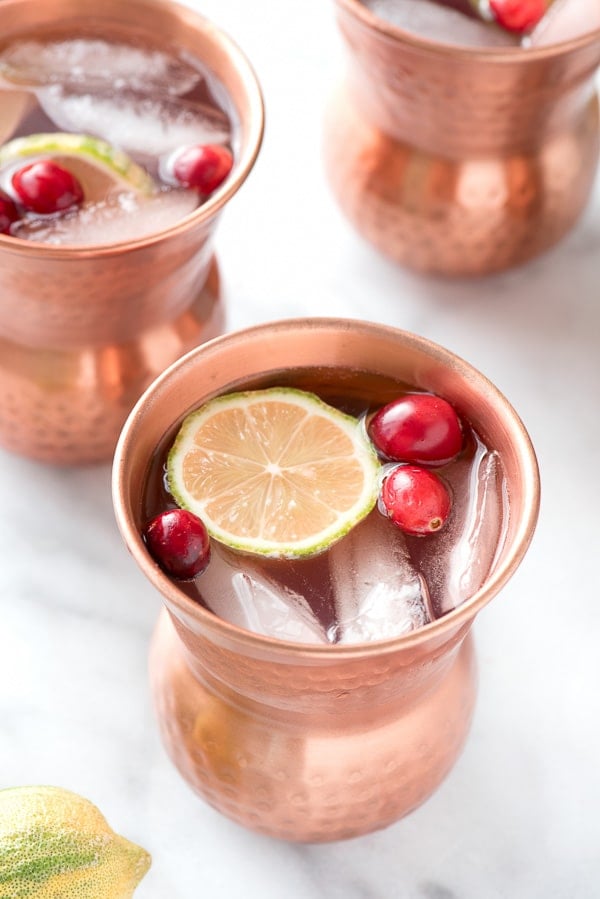 The story forks here with one version claiming the two men asked the bartender's help to create a cocktail featuring both their products. The bartender is said to have come back with the now well-known cocktail in a copper mug. A second version says a third party, a woman whose company made copper mugs, was part of the threesome, hence the copper mugs being woven into the creation.
However the cocktail was born, I'm glad it was. It's refreshing and easy to drink with a strong component of ginger beer (a non-alcoholic carbonated ginger drink). Ginger also eases stomach distress which with the rich foods and often overeating at this time of year is a perk too.
I modified the traditional cocktail with some Homemade Cranberry Simple Syrup. It adds a light cranberry flavor to the cocktail and can be used in other cocktails as well.
This guide on How to Make Simple Syrup gives lots of great information and easy recipes! The simple syrup for these Cranberry Moscow Mules is also included in the recipe below.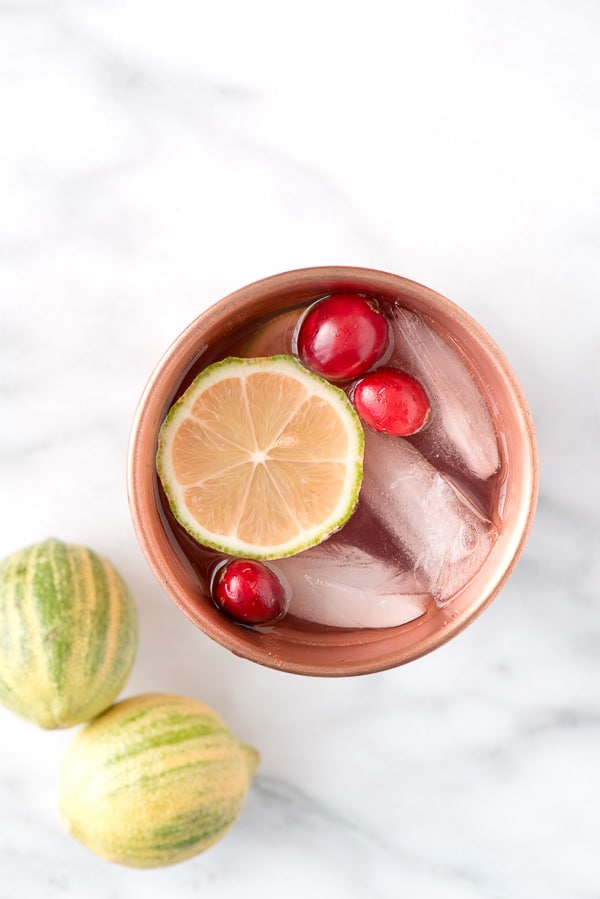 Disclosure: This post may contain affiliate links. To learn more check my Disclosure page.