Winter calls for soothing warm cocktails brimming with flavors of the season. A Cranberry Apple Hot Toddy is just such a sipper. Steaming hot with boozy flavors of apple, cranberry, honey, lemon and more! Perfect for cozy fireside evenings.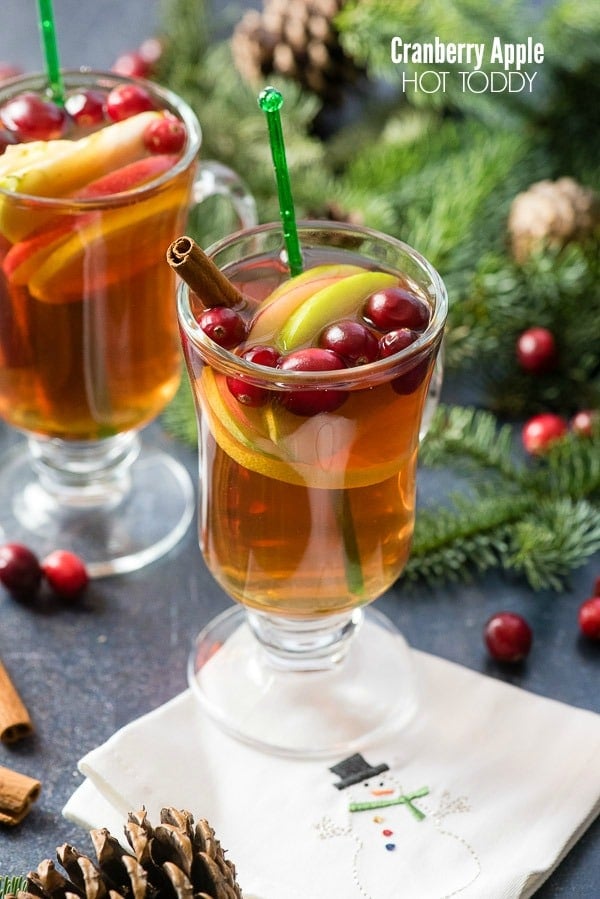 When I shared the recipe for Spicy Pot Roast Nachos last week I'd mentioned my kids and I attended a Parade of Lights in the neighboring hamlet of Lyons, Colorado. The town has its own claims to fame but is also the gateway town for those heading up to Rocky Mountain National Park. The road going through the town is lined with businesses that seem to spring up and go out of business without warning though there are those who have stood the test of time and taste.
One of those restaurants is the Lyons Fork. My daughter and I visited for brunch when they first opened but had not been back until recently. Not for any particular reason, more their hours and our hours not matching up. We decided to grab a bite there before the Lights Parade and being on the corner of the main street, we found it a perfect location to pop out the front door and watch the parade.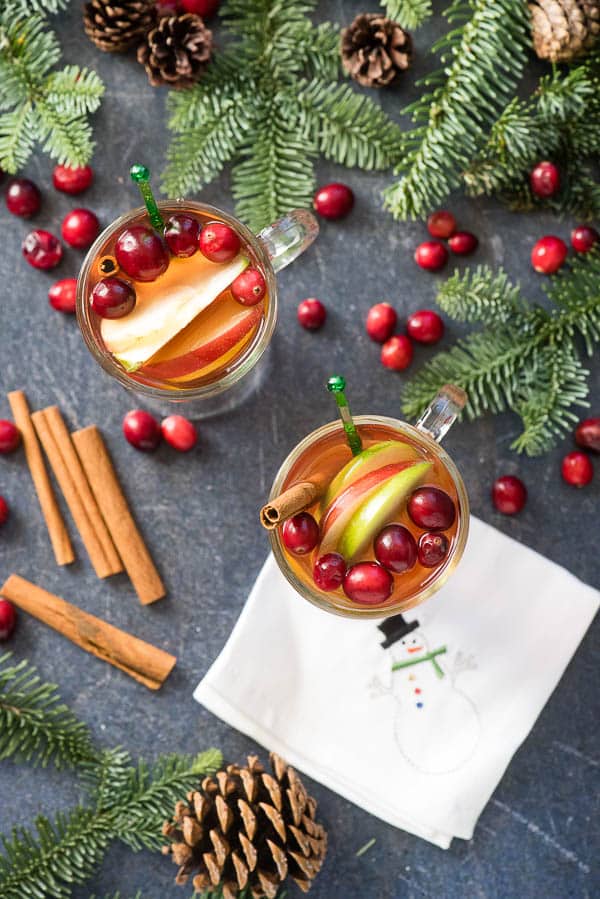 While there I ordered an Apple Toddy. It was a brisk night with a light but gripping wind. We were seated on what is normally the outdoor patio of the restaurant that is enclosed with a tent in the off season. Our table was next to the zipper opening and the zipper did not fully seal the opening. Having a hot drink in hand was just the ticket to kick off the festivities.
For the past few nights as I head out in the frosty deep of night to take out English Bulldog puppy out, I think about warm drinks. Shivering as she explores the yard, I imagine how much more civilized the December night would feel with a hot toddy.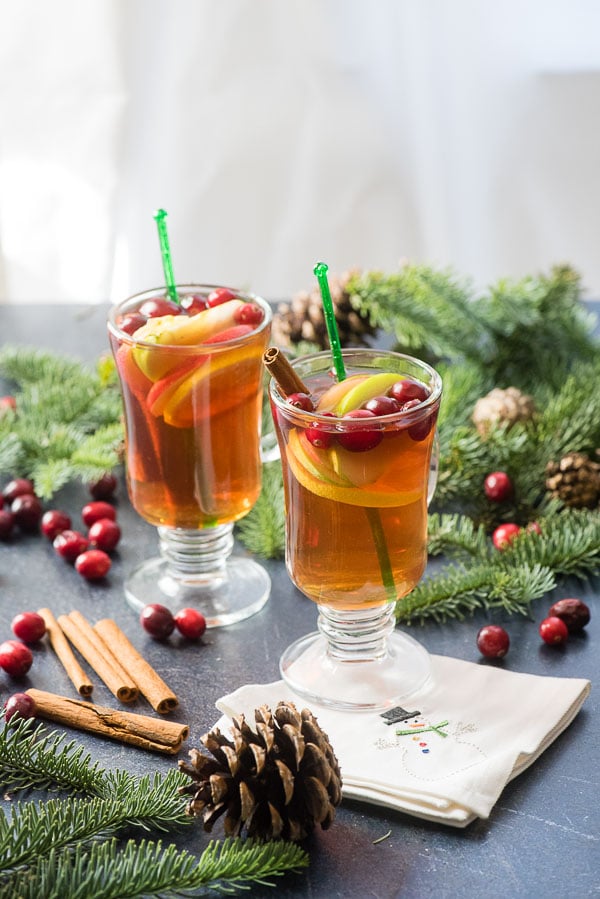 A Cranberry Apple Hot Toddy sprang to mind and it's going to be a favorite this winter. Bourbon, apple cider, cranberry cocktail, heated up with some boiling water and sweetened with warm honey. It's a seasonally flavored sipper you'll love. Pop in a cinnamon stick and some fruit garnish (that I highly recommend eating when the cocktail is done) and you are set for a cozy evening by the fire.
I shared more details on Hot Toddys in the blog post with a Glasgow Hot Toddy recipe originated by a friend in Glasgow Scotland. These are easy hot cocktails to whip up with little notice. Using some whisky which most have in their liquor cabinet, hot water and honey with a slice of lemon. Great for cold season. This version adds two more ingredients to brighten the flavor and make it more seasonal. They can be poured together quickly with boiling the hot water being all that will take any time.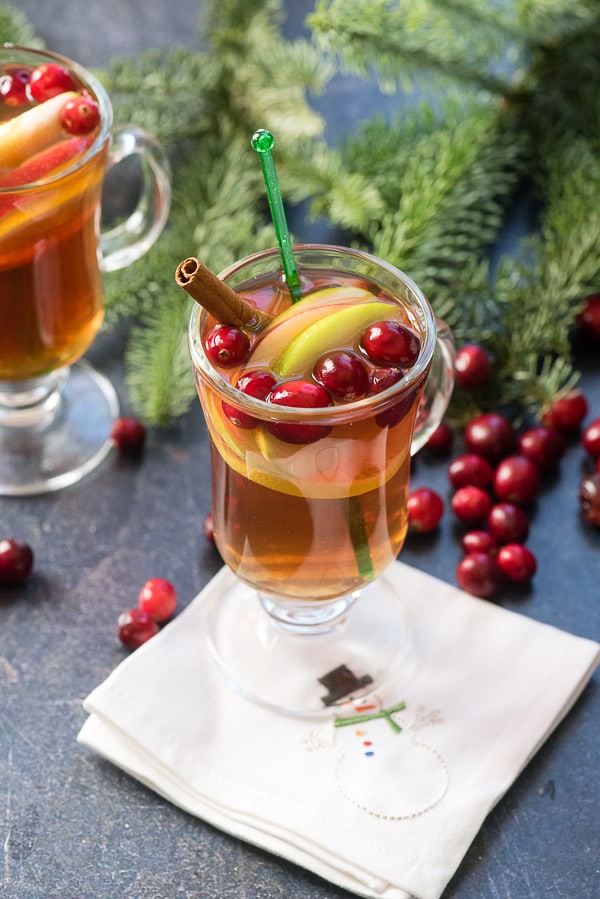 How to make a Cranberry Apple Hot Toddy: