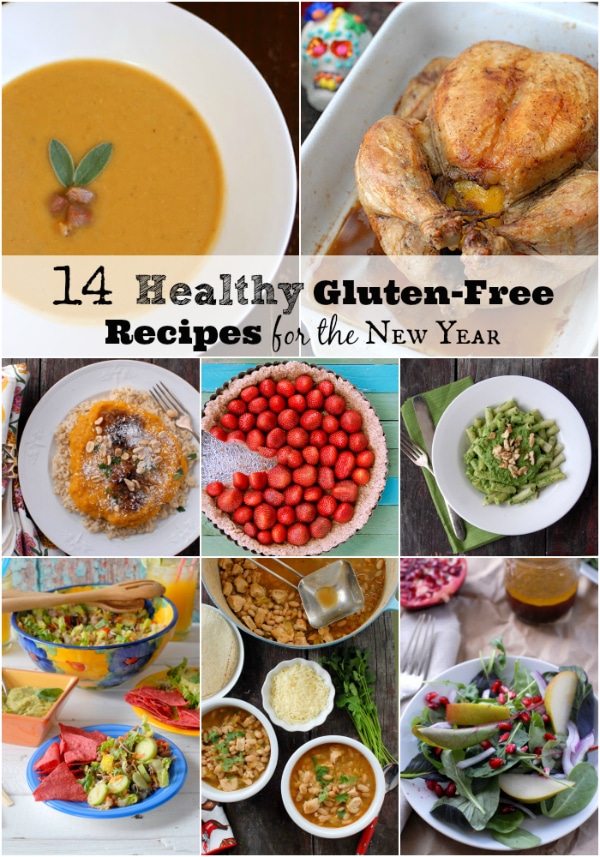 To kick off the New Year I find myself digging up those trusted, healthy, highly flavored recipes to keep step with my goal of better eating habits after the holiday season. It struck me as I was looking through Boulder Locavore for some favorites to share, that the term 'healthy' has a different meaning for many. Some view anything with oil or fat to be unhealthy. Though oils and fats are more calorically dense providing one should be choiceful about the amount and type used, they are necessary for everything from good skin to brain function.
'Carbs' has become a dirty word over the last decade but they have a rightful role to play in the scheme of our energy, mood and weight control when eating naturally occurring carbohydrates such as fruits, vegetables and whole grains. Some people look at 'healthy' as low calorie however I'd counter with the right TYPE of calories is where to place one's attention, not just low calorie. I personally would rather eat less of a whole food than more of a food that has been engineered to be low calorie through artificial ingredients; just my choice.
The recipes I've selected to kick off your 2014 include whole foods, lower in added fats, higher in proteins such as lean meat or beans and legumes, and 'good' carbs. They are a variety of filling soups, salads, main dishes and even a dessert. They are robust with color and flavor, two things I require to get excited about my food especially in the winter months!
Old School Minestrone Soup My mother would make gallons of this it seemed when I was growing up and freeze it every year. I couldn't wait for one of the quart containers to come out of the freezer in the winter months. The soup is chock full of dried legumes and fresh hearty vegetables creating a soul-warming soup.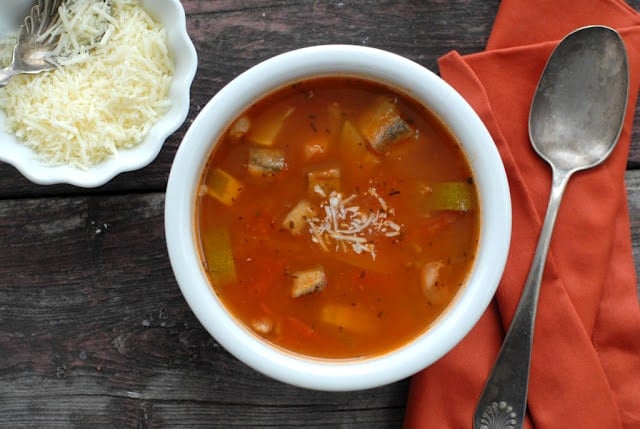 Frittata with Garlic Kale (the original recipe was made with duck eggs but any eggs will be fine) It's no secret I covet a good, healthy, fast recipe especially for busy weeknights. Frittatas are a fantastic choice for non-meat protein dishes that can be changed up to add seasonal flair to meet your fancy. This version is topped with sauteed garlic kale harnessing the flavor and nutrients of one of the star players of the green leafy vegetables and garlic which is great for your immune system.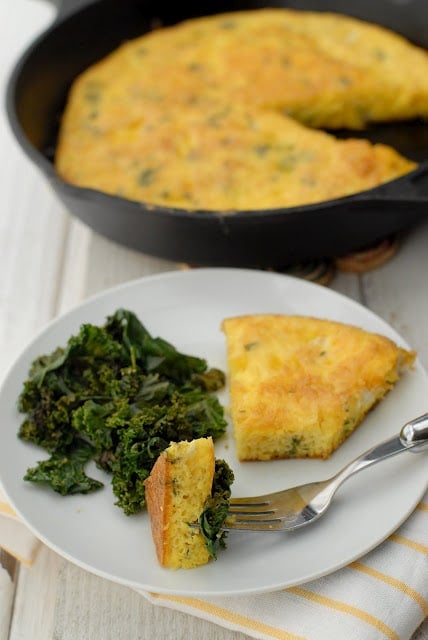 The Best Winter Salad Honestly I am not a huge salad eater in the winter. I can't get enough of them in the summer months and then I seem to turn to soups as soon as a chill rests in the air. There are so many nutritionally packed greens and fruits in season for the winter months I combined some I love into salads (with dressing recipes as well) and this is a favorite. I love the unkempt look of it and it is bursting with flavor.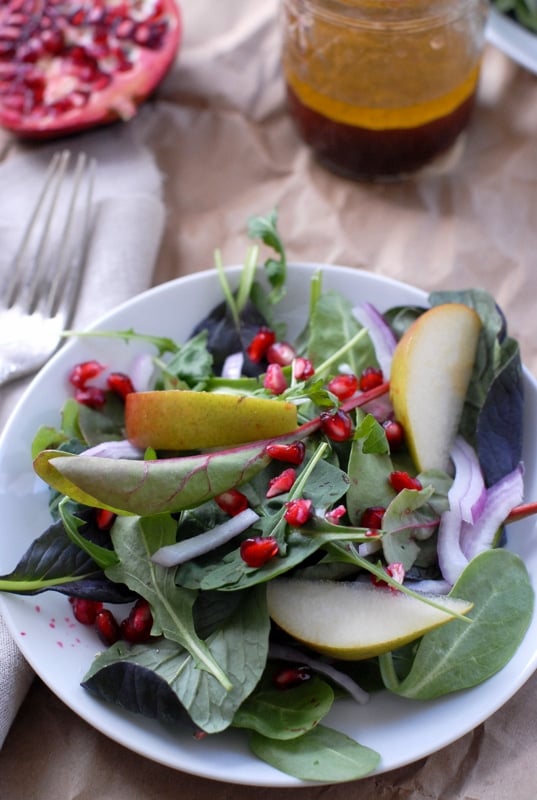 3 Ingredient No Bake Strawberry Tart One mistake in my opinion of endeavoring a health or weight loss campaign is going 'cold turkey' off foods you love. Dessert is big for many and there are ways to include a dessert food and make it healthy. Technically in the 'raw food' genre, this tart will knock your socks off. It's incredibly simple and flavorful naturally. Any fruit can be substituted for the strawberries and a dairy filling or topping may also be added if desired. I love it in this form as it delivers fantastic flavor and is so clean.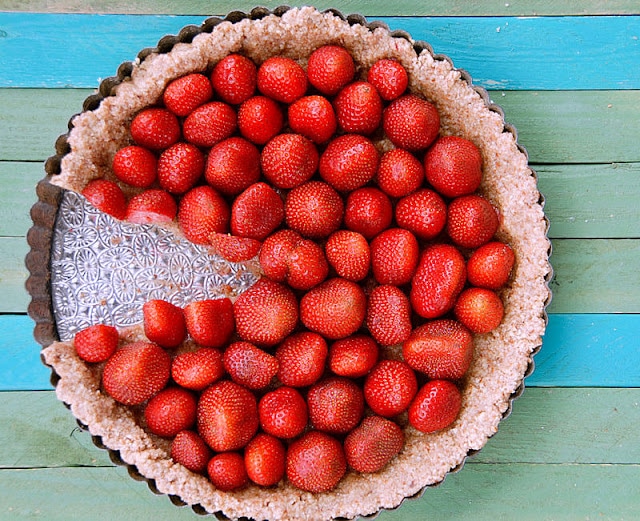 Kale Walnut Meyer Lemon Pesto with Brown Rice Penne Pesto is a food many do not realize is incredibly simple to make and can be made with any leafy green. This combination is one of my favorite and perfect with brown rice pasta which is gluten-free.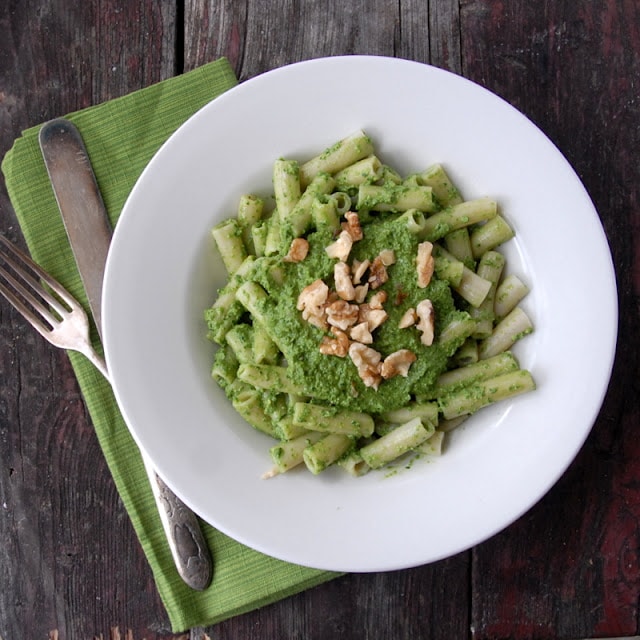 Costa Rican Ceviche Being inland I probably don't make fish as much as when I lived on the coast but this simple dish is something not to miss regardless of the season or location (thanks to the worldwide grocery logistics making almost anything available anywhere). This particular recipe was something I picked up on a trip to Costa Rica. Ceviche is a fresh fish stew with the fish being 'cooked' by adding citrus juice. It is light, bright and can be paired with corn chips to scoop or eaten directly.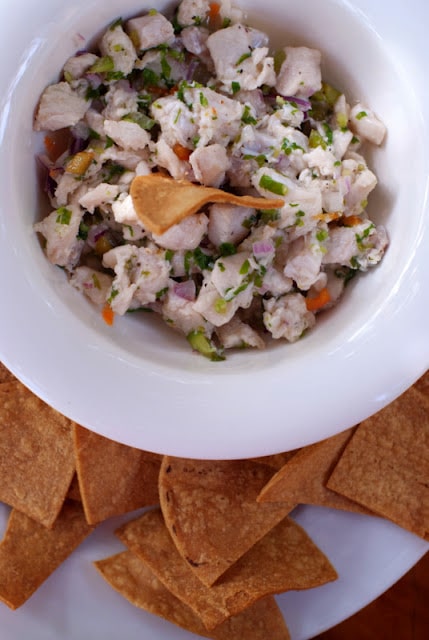 Costa Rican Gallo Pinto Another favorite recipe from my travels to Costa Rica is Gallo Pinto, Beans and Rice, which is a standard breakfast for Ticas or Ticos (locals). Beans and rice combined form a complete protein and are a filling healthy dish. I was fortunate to get a local recipe and we enjoy a batch of Gallo Pinto fairly regularly in the Boulder Locavore household.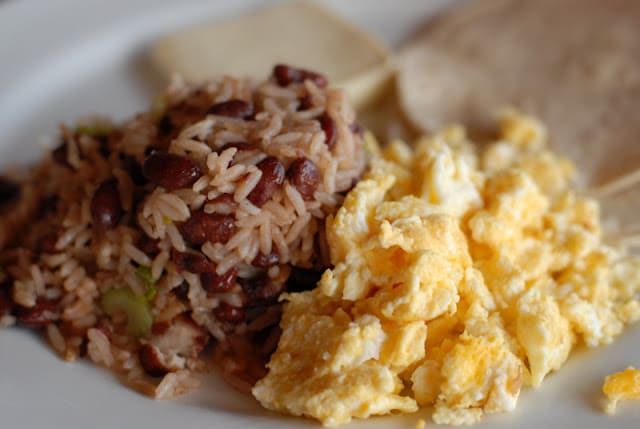 The Best Lemon Roasted Chicken There is nothing more simple than a roast chicken and keeping it moist is the trick. This recipe is a family favorite for those cold comfort food meals. Adding lemons in the cavity of the chicken while roasting brings a depth of fresh flavor that can't be beat.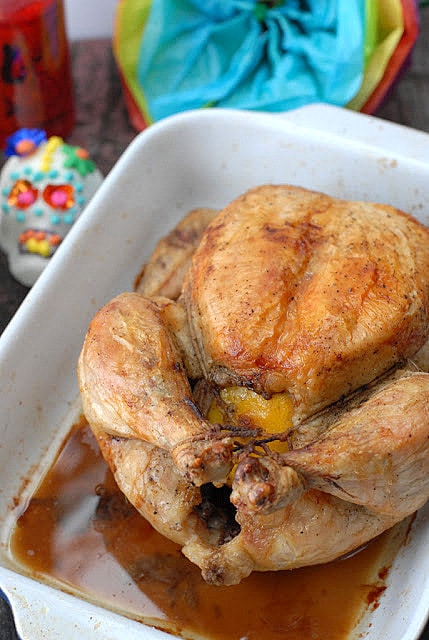 Butternut Squash Curry I'll admit it was not until recently that I've become a fan of winter squash. The dense flavor is fantastic when harnessing it in complimentary flavors such as this curry. The thick curry sauce is filling and brimming with nutritional value. A perfect 'Meatless Monday' alternative.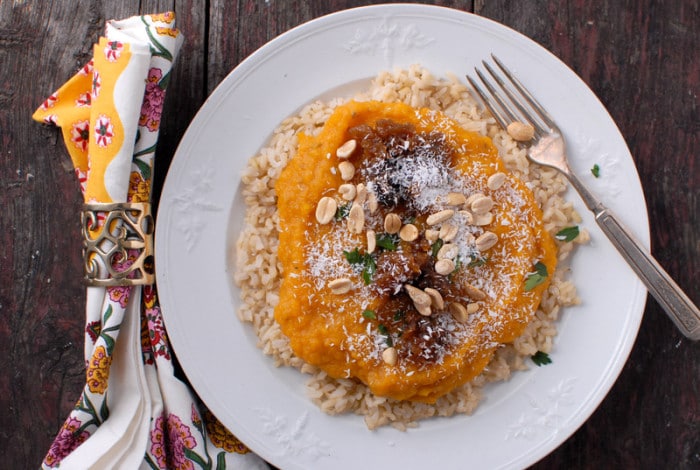 Roasted Pumpkin and Cannellini Bean Soup This creamy pumpkin soup is made more protein rich by including cannellini bean before pureeing. The soup is fully bodied with few ingredients making it a sure seasonal staple.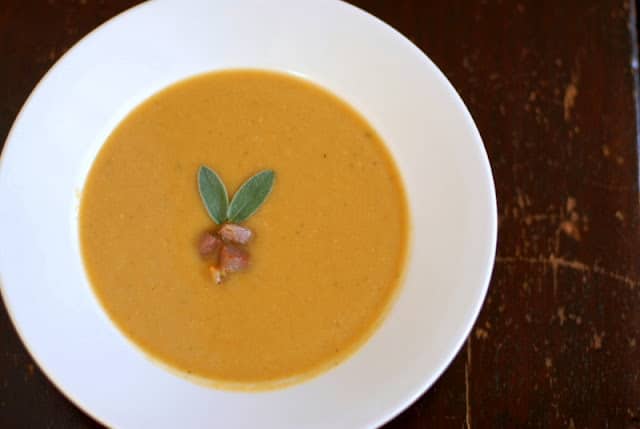 Spicy White Chili I can't get enough of bean and legume dishes in the winter and certainly chili is on the top of the list. This version includes chicken for a leaner protein, beans and vegetables. It's a perfect option for a filling yet lighter dish in the fat arena.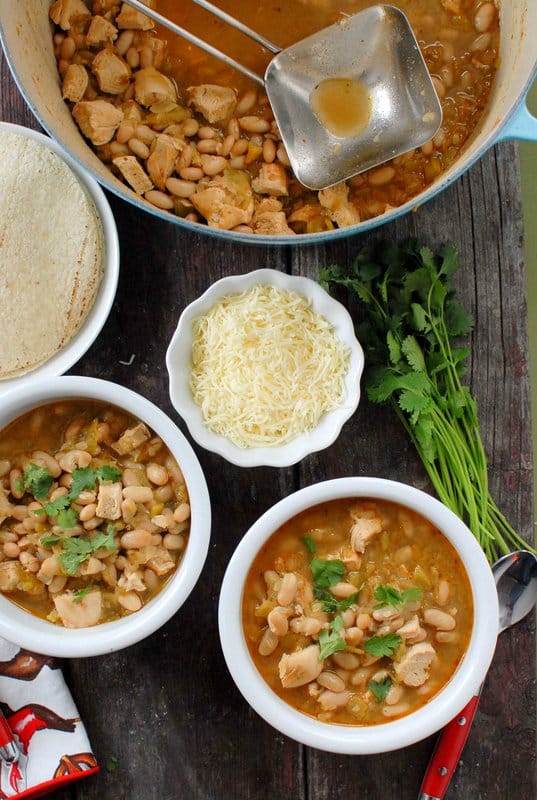 Cowboy Caviar Originally intended as a dip, Cowboy Caviar is rustic as it sounds made with beans and vegetables. It is perfect to use as a relish or even a salad. If some of the ingredients are difficult to find (some of the colored tomatoes) simple add more of those you are able to find.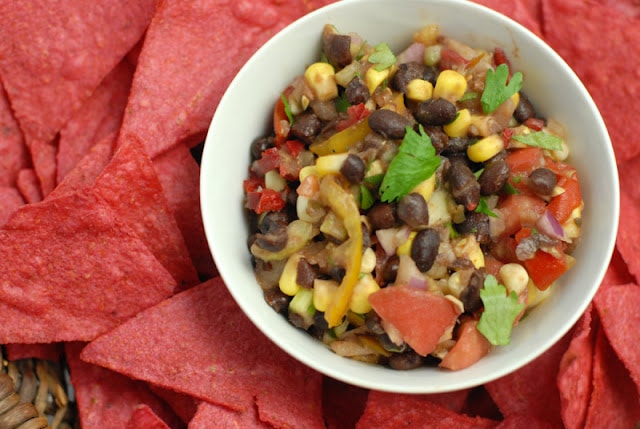 Salad Ole with Avocado-Tequila-Lime Dressing This salad is essentially a taco deconstructed into a salad form. Lean ground beef is added with the typical taco filling along with a light, flavorful dressing making a bit more hearty salad perfect for winter.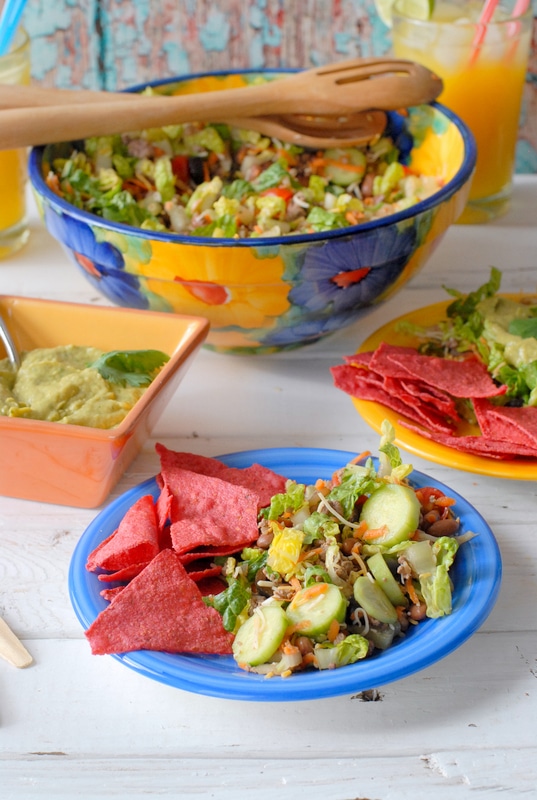 Infused Water Last but certainly not least is drinking more water. I personally have been feeling overly parched with the winter dryness but gearing up to drink a ton of water isn't always easy. Water aids in many normal bodily functions, helps with energy and metabolism and many more things other than abating thirst. Infusing water with herbs or fruits give a natural flavor making it more interesting to drink. Create a pitcher and add cut up fruit or herbs, leave it in the refrigerator to be ready when you are. It's also far less expensive than buying it!