The rich tradition of El Dia de los Muertos celebrates families and ancestors. Favorite foods, folklore creations and ritual all bring past ones to life in joyful remembrance.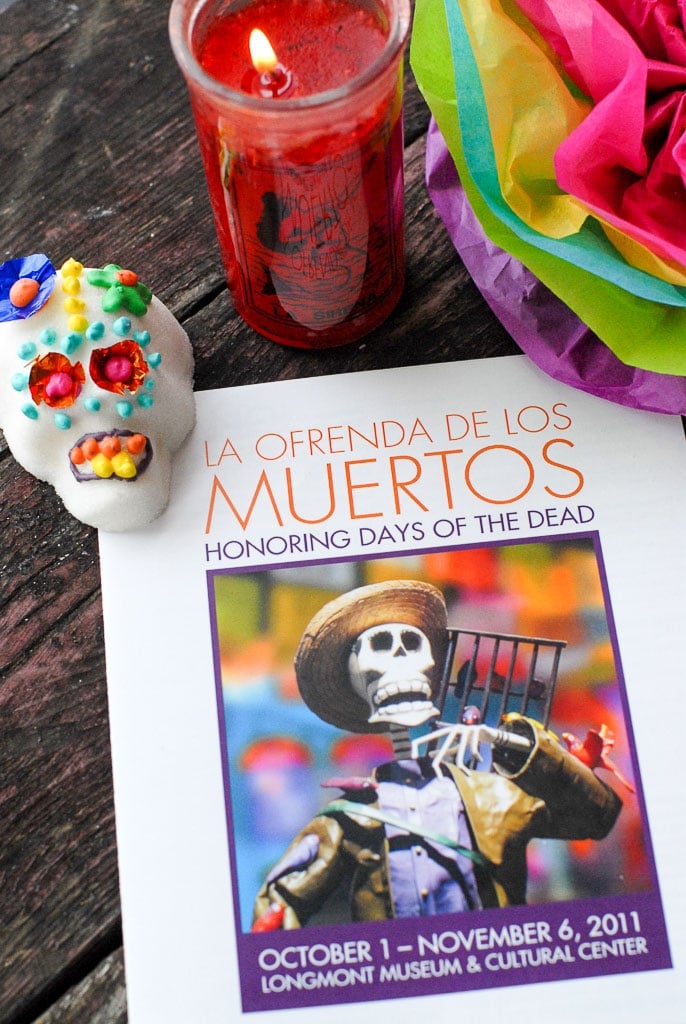 As we all feverishly prepare for Halloween, there is another holiday hot on its heels that most don't really understand; El Dia de los Muertos or The Day of the Dead.
Years ago when I lived in Santa Cruz California I visited the home of a friend around this time of year to find her living room festooned with what would be best described at playfully animated skeletons in papier mache.
They seemed to be gawking at me with their guitars and exotic dancing attire. I didn't get it.
El Dia de los Muertos – Day of the Dead
She was the first to introduce me to the Mexican holiday of The Day of the Dead.
When is the Day of the Dead?
It is honored on November 1 and 2 (usually November 1 is for honoring passed children and November 2 adults).
What is the Day of the Dead?
Unlike Halloween which is about ghouls, goblins and the departed coming back to haunt us all, El Dia de los Muertos is a festive, celebratory occasion believed to be a homecoming of our beloved passed. Candles are lit to guide their way back.
Parties are thrown in their honor featuring their favorite objects, food and drink all with brightly colored decor.
What I first encountered as 'taunting' skeletons are threaded throughout the holiday in the form of gorgeously decorated sugar skulls and animated adornment, all with a backdrop of bright, lively colors sure to keep one's spirits high.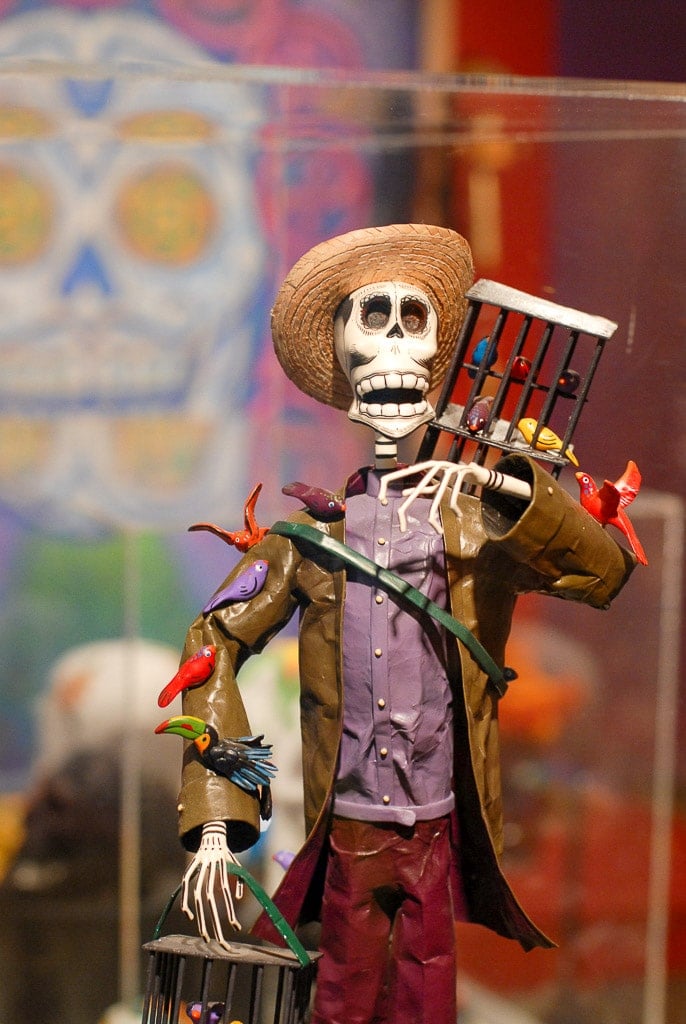 How is Day of the Dead Celebrated?
Elaborate altars are constructed with photographs, beloved objects, bright colors and joy.
Grave sites are visited and spruced up, often with special foods of the occasion such as Pan de Muerto (special sweet bread baked for the holiday).
Encountering this tradition was transformative for me as I'd only looked at the loss of a loved one as just that; a loss.
This is more than a celebration of their lives, a welcoming them home and an embracing of their essence which is never lost.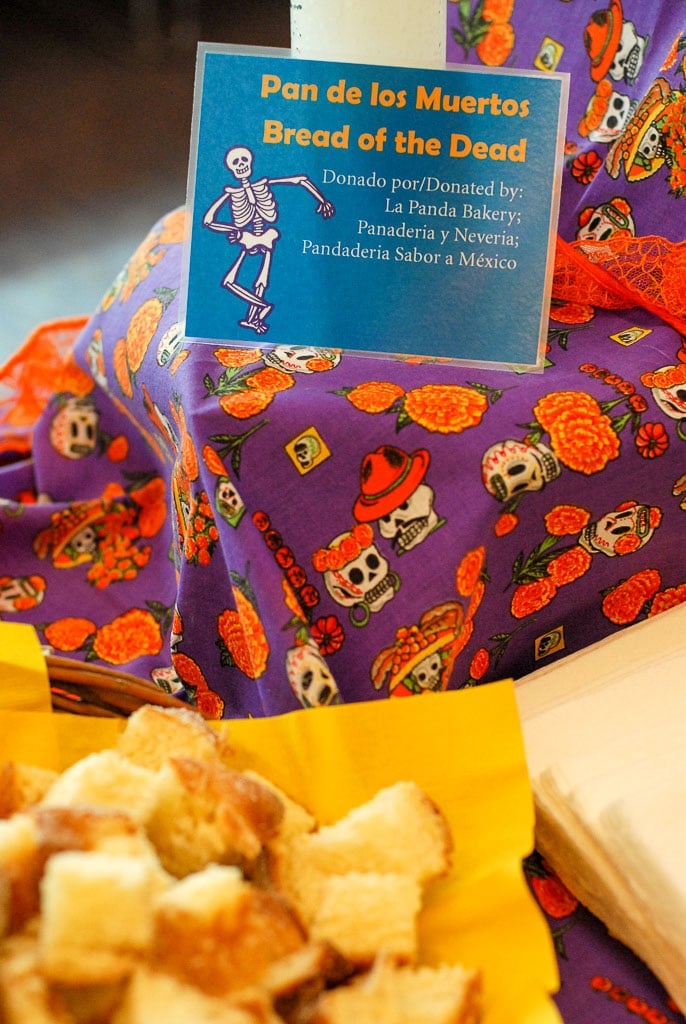 A local celebration
A hop north of me is the small, charming Longmont Museum that hosts a El Dia de los Muertos celebration annually. It is free to the public and hosts almost 5,000 patrons throughout the varying installations, classes and events. It is held on the weekend preceding the holiday.
The central portion of the museum houses elaborate and intricate mega altars constructed by artists and families along with various skeleton figures signifying the dead living on doing ordinary things. The altars are beautifully layered with artifacts bearing symbolism.
Marigolds whose strong scent are believed to allow the departed to find their way home. Candles to light their way.
Sugar skulls representing the soul of the departed. Flowers which remind us when cut life is short. Also in this section of the museum is an Arch of Compassion where notes to loved ones maybe written and interwoven in an arch between rooms.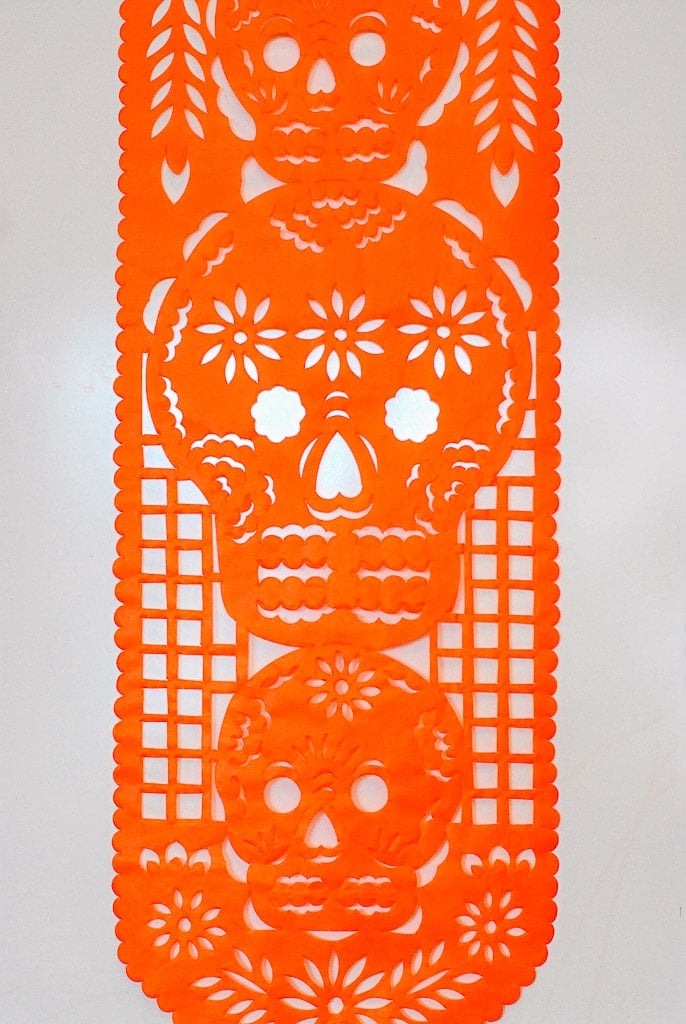 There is a belief that the monarch butterfly symbolizes the soul of the departed and thousands migrate annually between the U.S. and Mexico.
There is a wall dedicated at the museum of monarch stickers on which the named of loved ones can be written.
One can decorate sugar skulls, make brightly colored paper flowers, Mexican food is served, and there are dancers. It's a rich, vibrant and joyous celebration.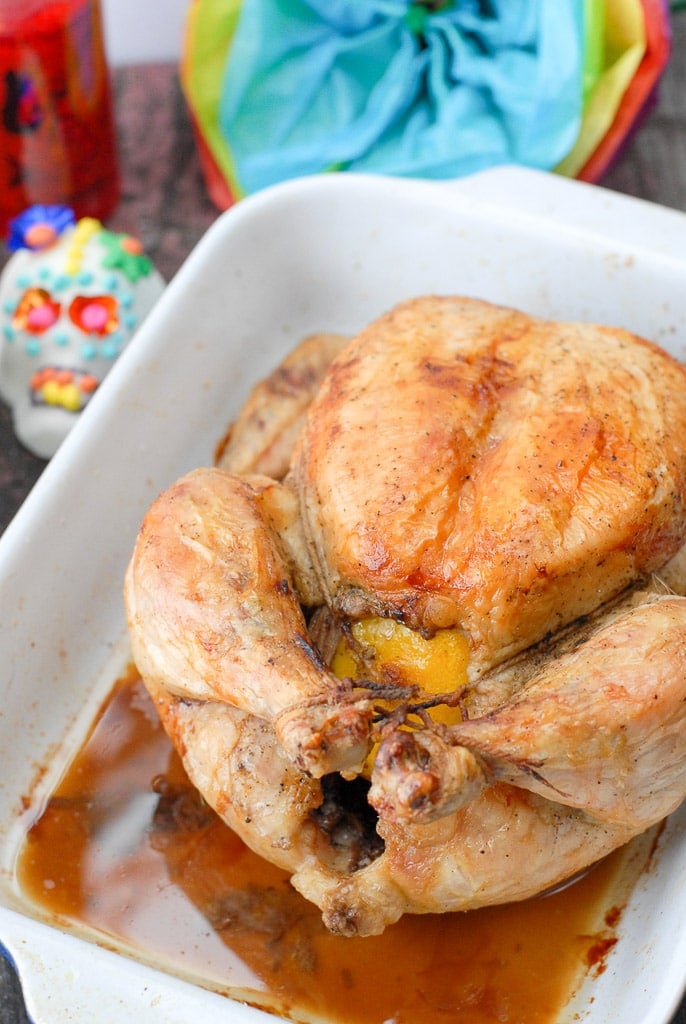 The tradition of food
Being one who feels food and drink are the thread that weaves us all together, whether together or not, the tradition of making a loved one's favorite foods speaks to me as no better way to honor one or celebrate them.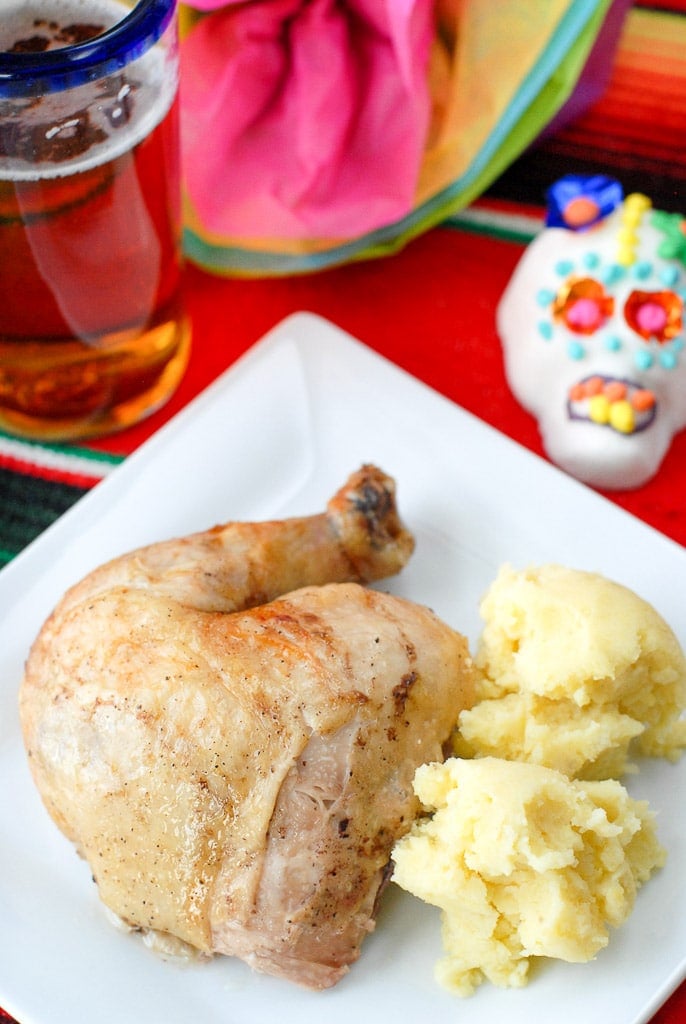 Here are some Dia de los Muertos recipes to try at home:
For me there are loved ones who are always with me on this holiday and this year another bright star joins them for whom I will celebrate.
This roast chicken dish (in the photos) was a favorite of his as it has been for years for my family and I'm delighted to share it with all of you.
There is no question why this dish becomes an instant favorite.
It is perfect every time, succulent, flavorful with a light taste of lemon. The skin is crispy but not dry and the meat juicy.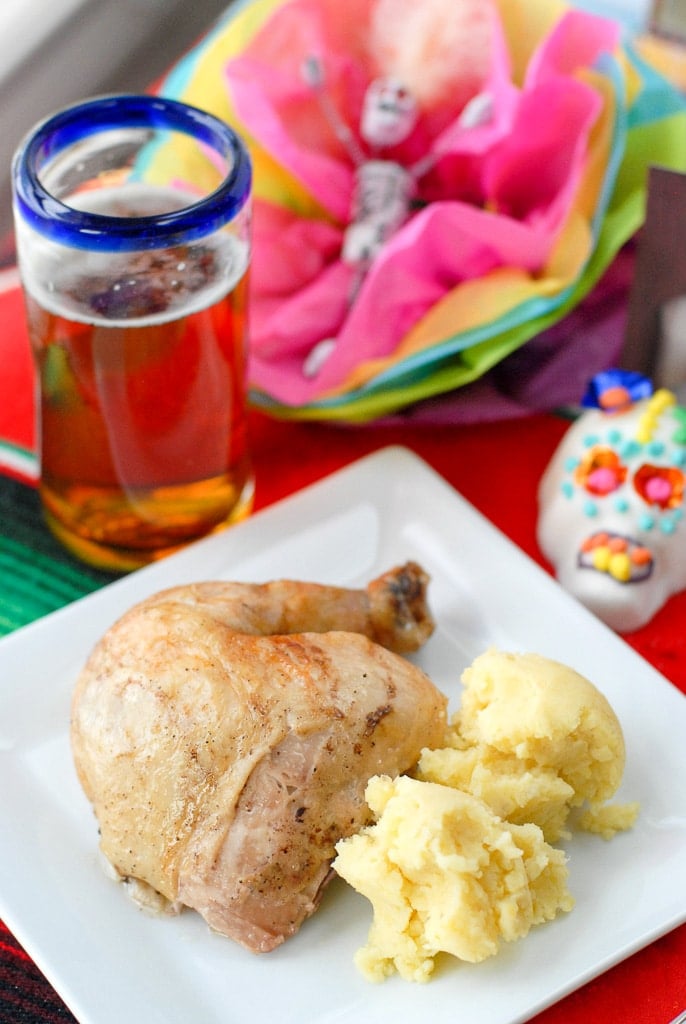 Get the recipe for The Best Lemon Roasted Chicken.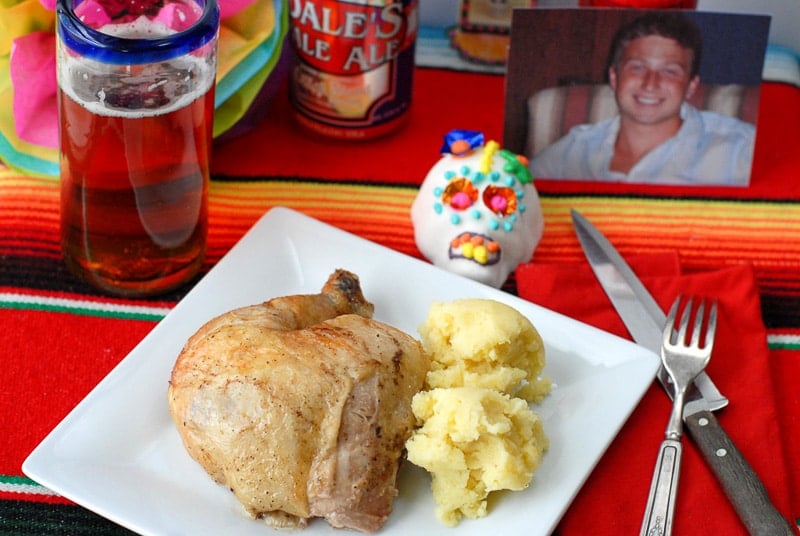 This post is dedicated with love and joy to Layne Weinberg. A person who never knew a stranger. Whose warmth could melt an iceberg. Who shone his light at all times.
We celebrate you. 1987-2011