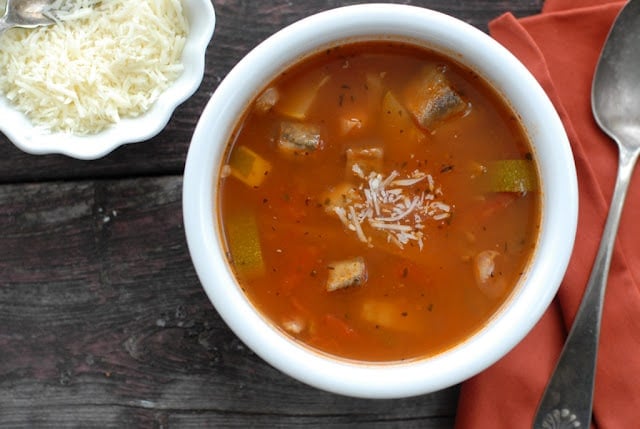 We have now had our first snow.

Always dubious of newscaster's predictions, I was mindful of the possible 12 inches but not wed to it by far.

There have been many an occasion we've been promised to wake up to snow only to be greeted by the dry asphalt we bid goodnight hours prior.

This time Mother Nature delivered.

I woke to 11 inches of snow and enjoyed a few more from the light sprinkling throughout the rest of yesterday.

After pulling out the snow blower (purchased after a Mac Daddy storm deposited 32 inches in my driveway years ago and hardly ever needed since) I did what any girl worth her salt would do; made soup.

From scratch.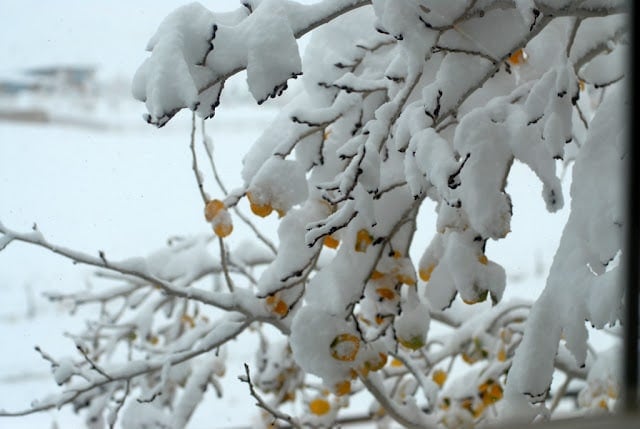 I was recently digging through and old recipe folder I seldom use now favoring cookbooks or the internet.

I came upon a soup in my mother's hand writing that instantly took be back to my childhood when she'd make a massive batch and freeze plastic tubs of it pulling them out all winter long.

Minestrone Soup.

I simply loved it.

Full of beans, pasta, salted pork and seasonal vegetables in a savory broth topped with Parmesan cheese; seemed perfect for the occasion.

It makes a large batch with leftovers for freezing.
The soup is a bit of a labor of love for the time duration.

This version is made with dried beans that are not presoaked.

Each is boiled differently though at the same time.

It is about a 3 hours cooking process in addition to any vegetable preparation.

The original recipe cited rough suggestions for vegetable additions which I've specified more clearly.

I found it great way to use the end of my home garden and produce from my farm CSA as well.

You can definitely substitute canned (home or purchased) tomatoes or puree.

I like my soup full of chopped vegetables; feel free to use a bit less if that's not to your liking or experiment with adding more water and puree for more broth.