Costa Rican Gallo Pinto (beans and rice) is not just for 'Ticos' (locals)! This authentic gallo pinto recipe is one that can be made in your own kitchen for a delicious Costa Rican breakfast!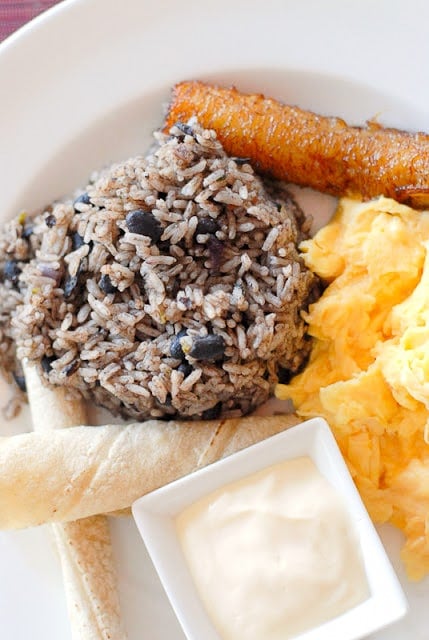 I am not much of a breakfast food person. Though I do agree breakfast is the most important meal of the day, I generally want something with protein requiring more time to prepare than I often have when I'm at home.
Costa Rican 'Tico' Breakfast: Gallo Pinto
The Costa Rican 'Ticos' (locals) breakfast is just what the doctor ordered in my book. Eggs, mini corn tortillas, pico de gallo (freshly chopped salsa), fried plantains and what I think of as the unofficial national dish of Costa Rica: Gallo Pinto.
What Is Gallo Pinto?
Gallo Pinto is a combination of rice and beans and means 'spotted rooster' when translated into English. The name undoubtedly pertaining to the spotty look of the rice when prepared with the beans.
I've had it made with black beans and with red beans. Every cook and region touts their own recipe and it's hard to get one's hand on a personal recipe.
I suspect there are family roots attached as well as frankly it's probably not written down anywhere, but rather made by sight, feel and smell as it has been for years or even generations.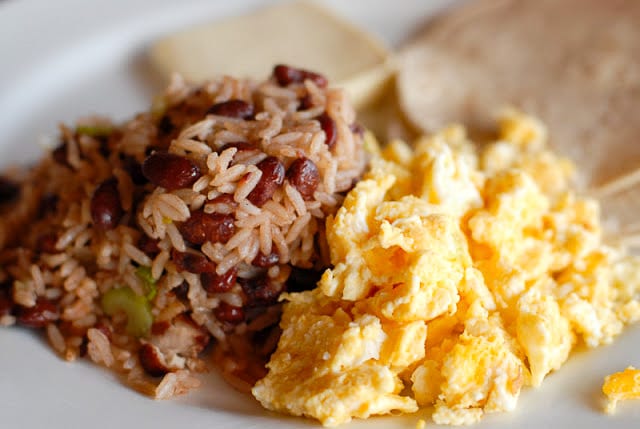 In this region of Costa Rica, Guanacaste, some put spicier chilies in when they cook. On this trip it has been served to me in the form of a mini volcano, with sour cream to dollop in the middle and mix up (their sour cream is not as tangy as that in the U.S. but I think that would be our closest equivalent).
With beans and rice making a whole protein, it's what I've eagerly had for breakfast in the hotel and in the 'sodas' (small street side cantinas) every day.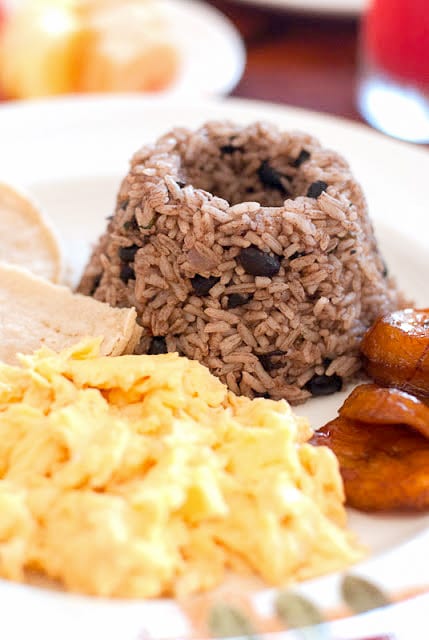 One of my favorite souvenirs when traveling the world is an authentic regional recipe that I can take home and make in my own kitchen. Thanks for the conceirge in our hotel, I got a personal authentic Gallo Pinto recipe from Guanacaste.
Since returning home I've made it many times and each time I'm reminded how much I love it! I'm sharing the recipe with you today at the end of this post.
Things to do in Guanacaste, Costa Rica
Surfing
This area of Costa Rica, the Northwest Pacific region, is known for some of the best surfing beaches in the world. Surfers are everywhere and are 'down to business', clearly there to pursue their sport.
The beach side town of Tamarindo was a surfing mecca with surfers trailing through town, depositing their boards outside the cantinas for a bite before catching more waves.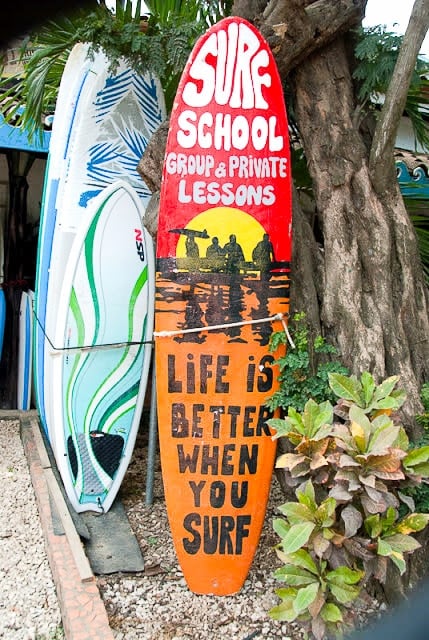 Wildlife Viewing
Wildlife of Costa Rica should not be missed. Costa Rica is the size of West Virginia and boasts more species of birds than the U.S. and Canada combined. The diversity of their animal species places Costa Rica as one of the most biodiverse countries anywhere in the world.
Seeing the animals has been paramount in the trips I've taken and this one was no exception. This time we toured each on horseback and by boat which were great alternative methods.
By Horseback
Our hotel lies within a sprawling property known as Hacienda Pinilla which is comprised of hotels, personal residences and businesses. Everything is so spread apart you would not see another building unless you drive a decent distance by vehicle. We've seen Howler Monkeys in the trees on the drive in and the road is often stalled by Brahman cattle (the popular species for beef in Costa Rica) loitering along with horseback riding farmers.
I was cautioned to be thoughtful about where we got horses and found an Establo (professional equestrian center) on the grounds of Hacienda Pinilla.
For $50 a rider we were outfitted with horses appropriate for the rider's skill level, helmets and it was evident we did not need to double check the integrity of the saddling. The horses were healthy and well cared for.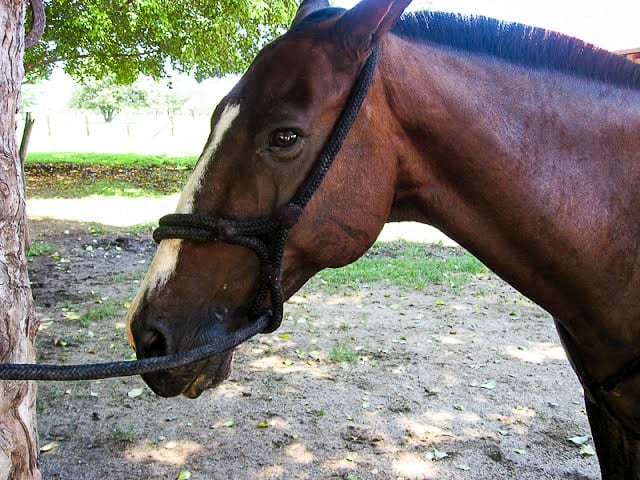 We rode with two guides through the forest finding very loud Howler Monkeys overhead (who did not like our guide's loud clapping sending them in to their loud, guttural frog-like vocalizing), iguanas and bats in an abandoned cistern.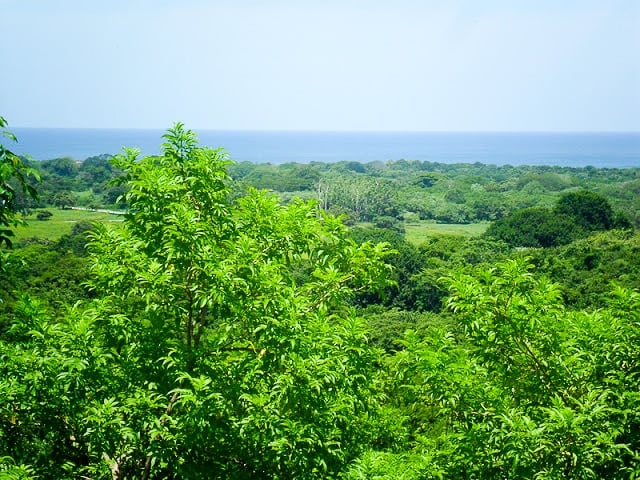 Our ride ended on the top of a hill with a water tower allowing us to see as far as the eye could see in every direction.The trip culminated with a ride on the seashore and spry lope back to the stables (though the guide was very considerate of every rider's abilities and comfort before suggesting this).It was great fun.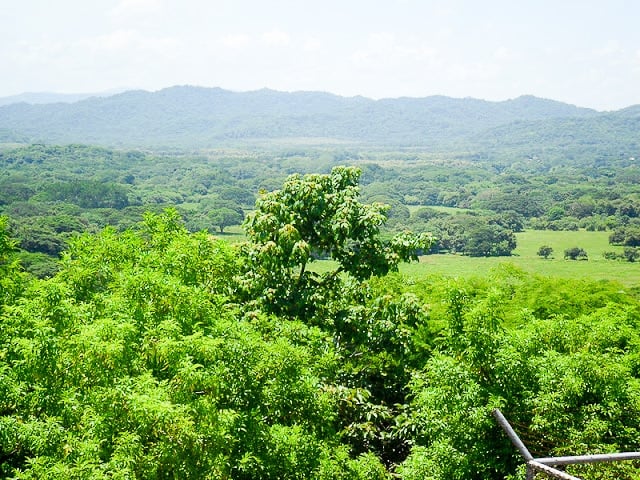 By Boat
From our hotel the National Park of Palo Verde was a perfect choice for wildlife spotting. We organized a tour through the travel office in our hotel (tours were through Suisse Travel) and were comfortably shuttled to the park in about 1 ½ hours (with a stop at a traditional historic hacienda for some fruit, leg stretching and the view).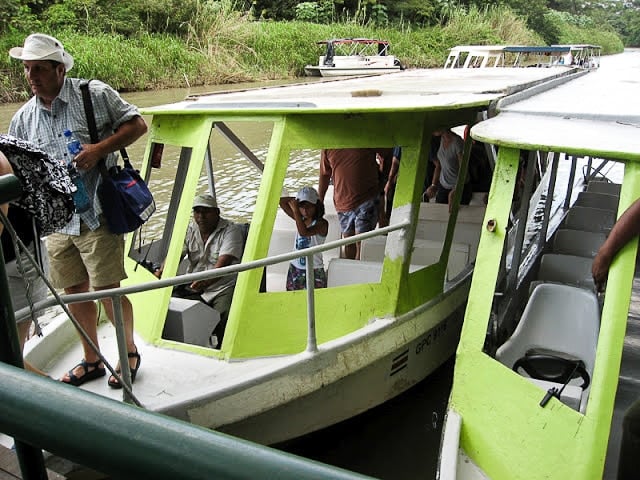 We boarded covered boats on Tempisque river and with the help of our guide and skipper, both of whom where seasoned wildlife experts,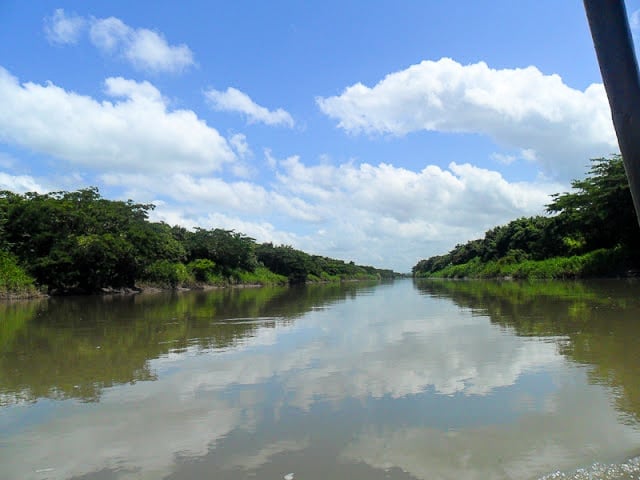 we viewed howler monkeys, white faced capuchin monkeys…..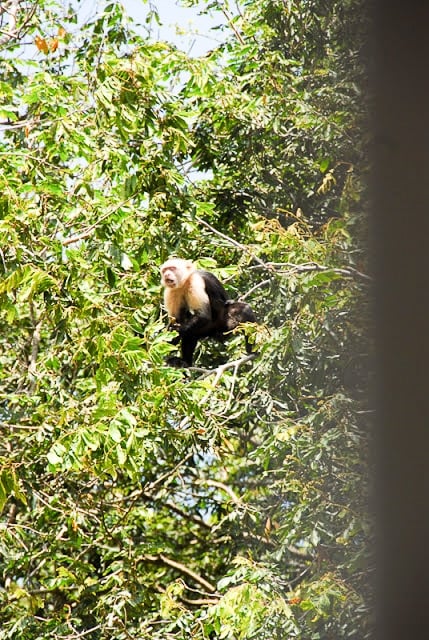 crocodiles….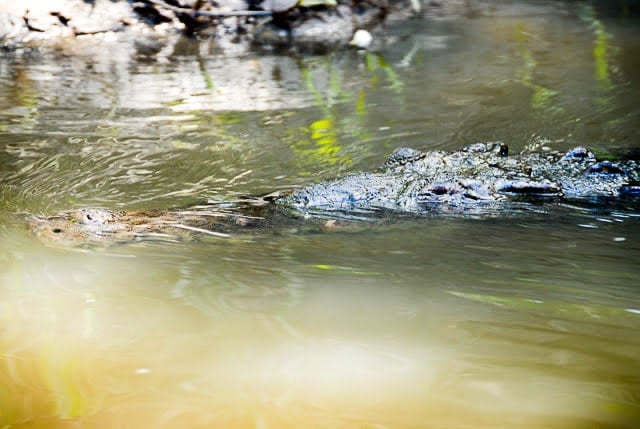 iguanas, basilisk or Jesus Christ lizards (named so as they can run atop the water), swinging bats, and several species of birds.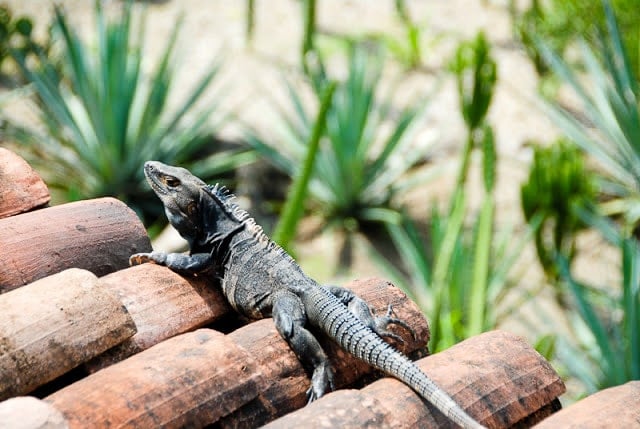 More Costa Rican food and travel:
How to make Costa Rican Gallo Pinto – Step by Step:
Recipe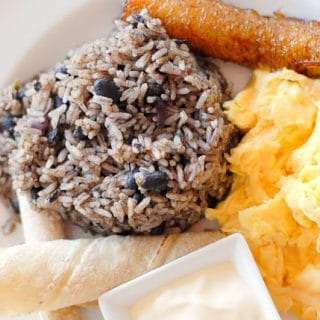 Authentic Costa Rican Gallo Pinto (beans and rice)
I was fortunate to get my hands on a personal recipe to share, thanks to the concierge at my hotel who hails from a region she feels is known for the best Gallo Pinto!
Print
Save Recipe
Recipe Saved!
Pin
Rate
Servings:
12
1/2-cup servings (Approximately 6 cups gallo pinto total)
Ingredients
½

medium

Onion

, chopped

1

Bell Pepper

, chopped

2

tablespoons

Vegetable Oil

2

Garlic Cloves

, chopped

2

cups

cooked Black Beans

1/2

cup

Bean Stock or ½ cup Chicken Stock if bean is not available

3

cups

cooked White Rice

Kosher Salt and Black Pepper to taste

2

tablespoons

fresh Coriander

(cilantro), chopped*

Heavy cream

(sour cream), if desired as topping
Instructions
Fry onion and bell pepper in vegetable oil, about 3 minutes.

Add the garlic and sauté a bit more.

Pour in the beans and the stock, bring to a simmer. Avoid the mixture drying up.

Add in the rice and stir thoroughly, gently. Don't mash the beans!

Season to taste with salt and pepper.

Right before serving stir in the coriander (fresh cilantro) and top with heavy cream (sour cream) if desired.
Notes
*In the United States 'coriander' is the dried version of cilantro. In most of the rest of the world coriander is the combination of the fresh leaves and seeds of cilantro. For this recipe fresh cilantro should be used.
Nutrition
Calories:
118
kcal
|
Carbohydrates:
19
g
|
Protein:
4
g
|
Fat:
2
g
|
Saturated Fat:
2
g
|
Cholesterol:
0
mg
|
Sodium:
15
mg
|
Potassium:
153
mg
|
Fiber:
2
g
|
Sugar:
0
g
|
Vitamin A:
315
IU
|
Vitamin C:
13.2
mg
|
Calcium:
14
mg
|
Iron:
0.7
mg
Nutrition Facts
Authentic Costa Rican Gallo Pinto (beans and rice)
Amount Per Serving
Calories 118
Calories from Fat 18
% Daily Value*
Fat 2g3%
Cholesterol 0mg0%
Sodium 15mg1%
Potassium 153mg4%
Carbohydrates 19g6%
Protein 4g8%
Vitamin A 315IU6%
Vitamin C 13.2mg16%
Calcium 14mg1%
Iron 0.7mg4%
* Percent Daily Values are based on a 2000 calorie diet.