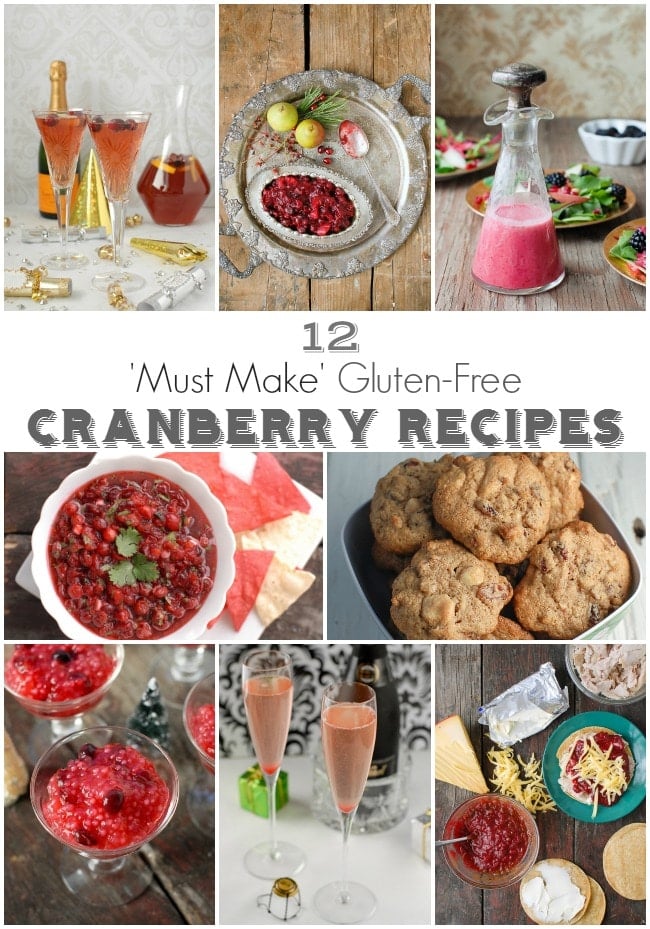 Eating seasonally is perfect for my personality. I thrive on newness. I get bored easily with a 'norm'. I do best food-wise when having a bit of separation from an ingredient and then becoming reacquainted again. Each time a seasonal ingredient shows up in my produce department it's like seeing an old friend. With international logistics being what they are, it's barely discernable that there really are seasons for produce any more. It seems almost everything is available year round. Cranberries however usually cannot be found fresh outside of the late fall and winter months. It makes me appreciate them all the more.
A great thing about having a food blog for while is even I forget some of the recipes I've shared until seeing them again. I was searching for something recently and realized how many cranberry recipes I've shared on Boulder Locavore. Looking at them made me want to make each one right now!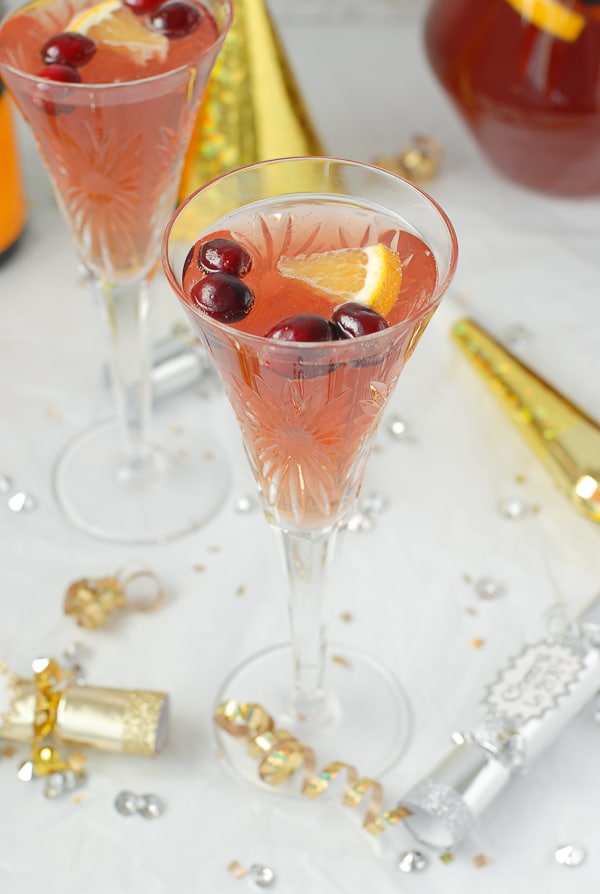 I've secretly always wanted to attend a cranberry harvest. Unlike all other berries, cranberries grow on bushes in bogs and rather than being picked, the bogs are flooded, the cranberries float to the top and they are skimmed up that way. Hence the cranberry guys in their waders on the Ocean Spray commercials.
It is believed that the Native Americans introduced the cranberries to American pilgrims; they used them for food and for dyes. Cranberries get very high marks for their antioxidant properties, vitamins and fiber. They are beneficial in fighting disease, improving immune system functioning and lowering blood pressure. I love their unique feisty tartness which can be embraced 'as is' or tamed slightly for savory and sweet recipes. They really are a signature of the season and should be gobbled up before they disappear!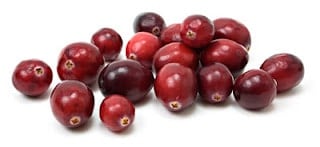 Despite all the tempting holiday sweets, a healthy smoothie full of seasonal fruit and dates (for sweetness) can be just as satisfying to the sweet cravings! This Cranberry Pear Ginger Smoothie will fill you up and keep a foot on a healthy track this winter!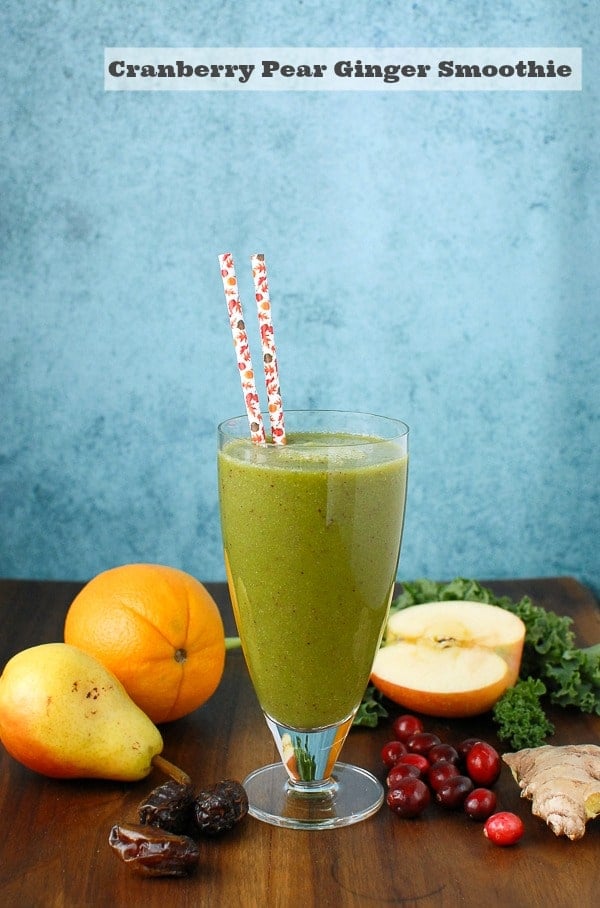 Whether a perfect use for holiday leftovers or for the delicious flavor combination alone, Turkey Cranberry Chipotle Quesadillas are a smoky, spicy, sweet combination with turkey and gooey Gouda cheese you won't want to miss! So easy to whip up it's great for a crowd too.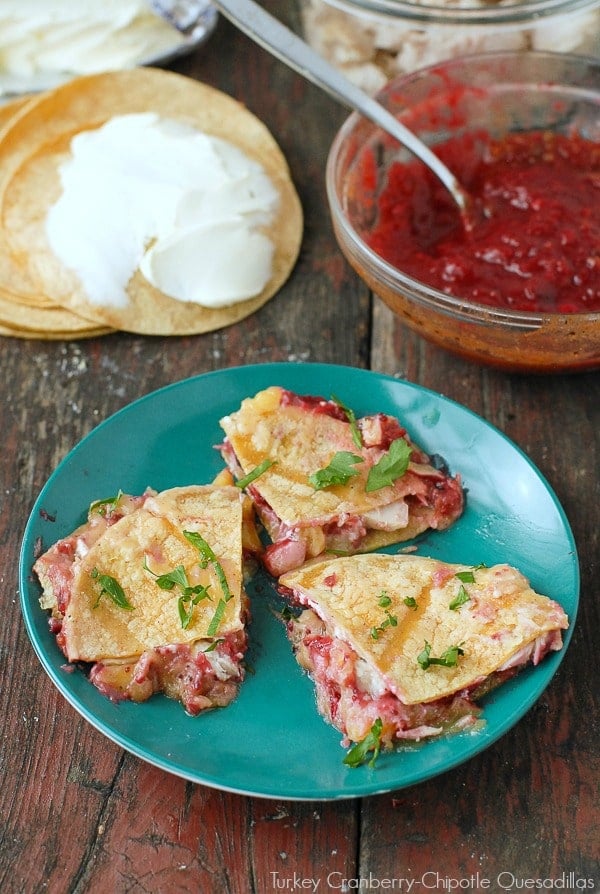 For me a great, interesting salad dressing can be what holds me back from eating more salad, especially in the cooler months. Warm Honey Cranberry Dressing and Winter Salad is a simple, bright dressing, sweetened with honey and served warmed to make salad-eating a treat in the winter!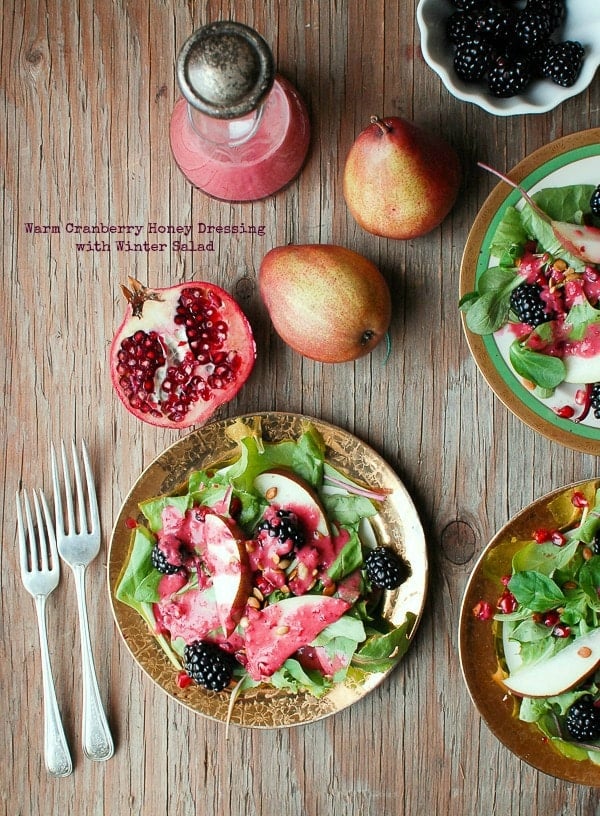 Cranberry sauce is a favorite of traditional Thanksgiving and Christmas meals but is too good to be limited to those only! This Slow Cooker Cranberry Pear Sauce with Ginger is beyond simple to make; throw the ingredients in the crock pot and in a few hours it's done. Slightly more tart than traditional cranberry sauce, it is a perfect accompaniment to meat or a side relish to brighten any meal.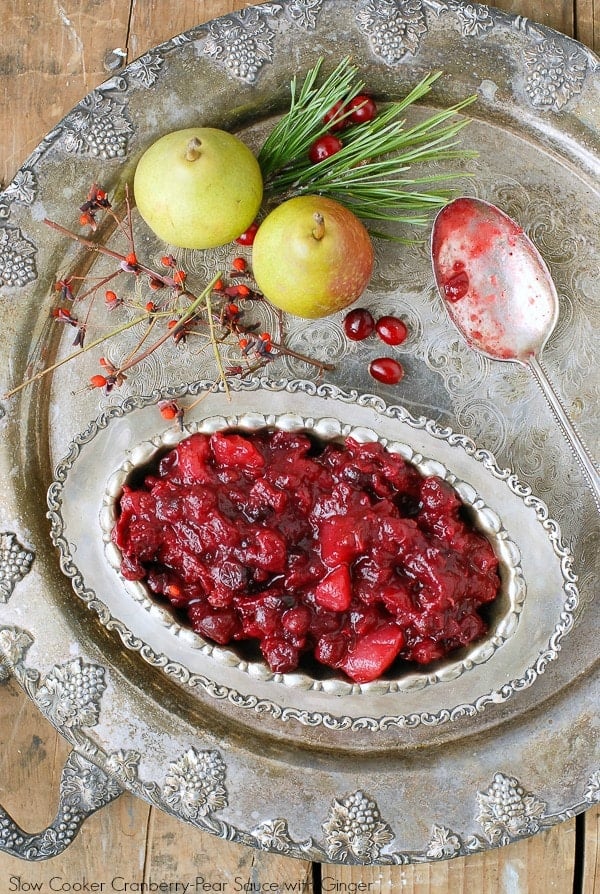 Looking for a fun, festive tipple to serve this holiday season? Sparkling Cranberry Orange Champagne Punch is a great choice with great flavors and being a punch it goes a long way without needing to take anyone's keys before they drive home!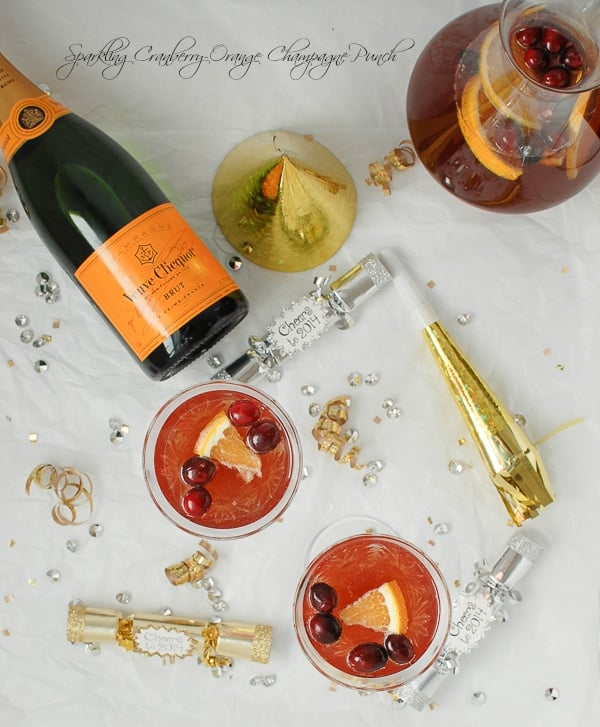 Who doesn't love a good holiday cookie? Adding dried cranberries to these Cranberry White Chocolate Pecan Cookies changes up traditional chocolate chip cookies along with the white chocolate chunks to create something unexpectedly special. And gluten-free!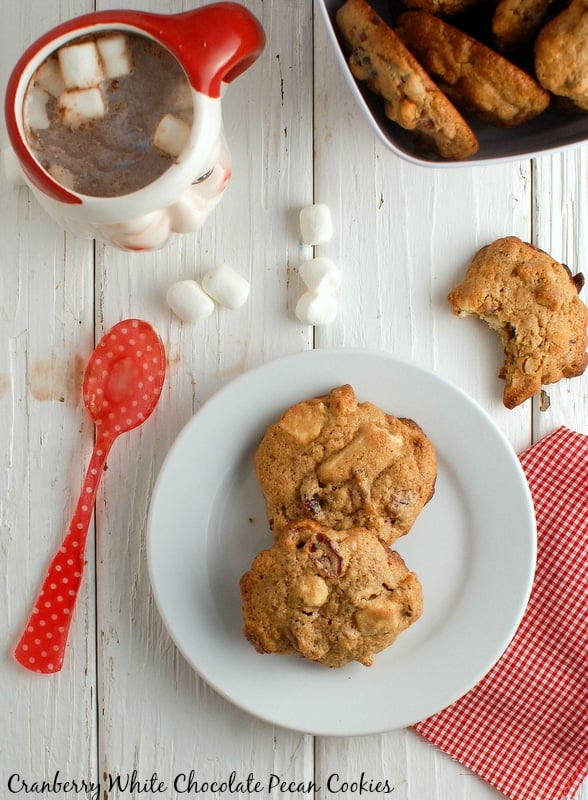 Another celebration libation, Sparkling Cranberry-Orange Cava Cocktail features seasonal flavors and Cava, Spain's sparkling wine.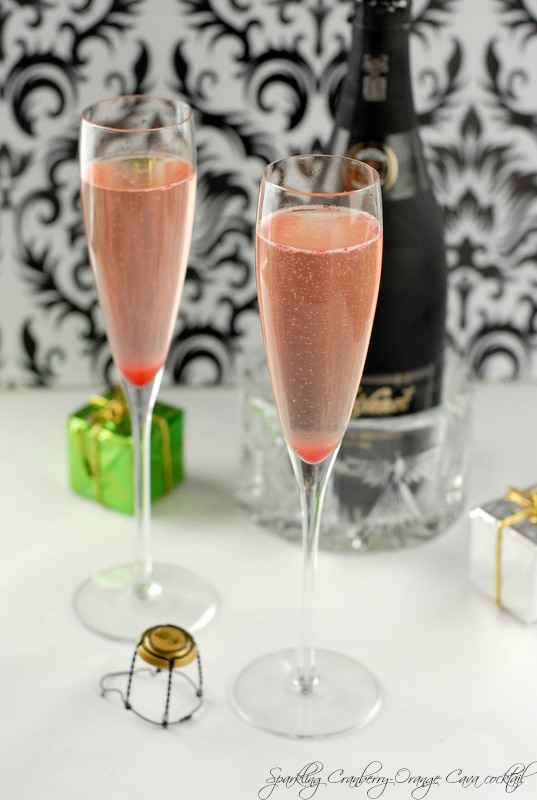 This recipe intrigued me when I discovered it in a pack of handwritten vintage recipes I purchased on eBay. A dairy-free tapioca, Cranberry Tapioca with Orange-Nutmeg Whipped Cream offers a more clear cranberry flavor in a light, gelled dessert. I dressed it up with some Orange-Nutmeg Whipped Cream. The tapioca could be made with milk for a more traditional, creamy pudding.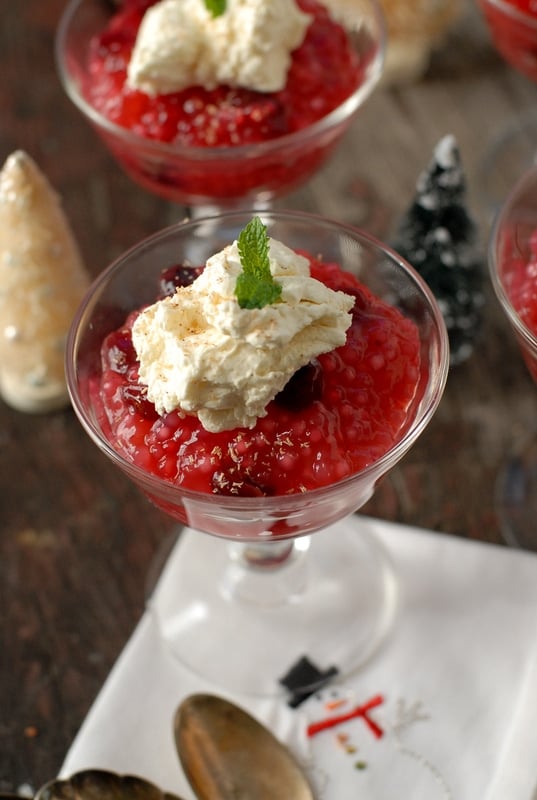 Another fun spin on traditional cranberry sauce, Spicy Honey Cranberry Sauce offers some heat to go along with the sweetness which is delivered by honey.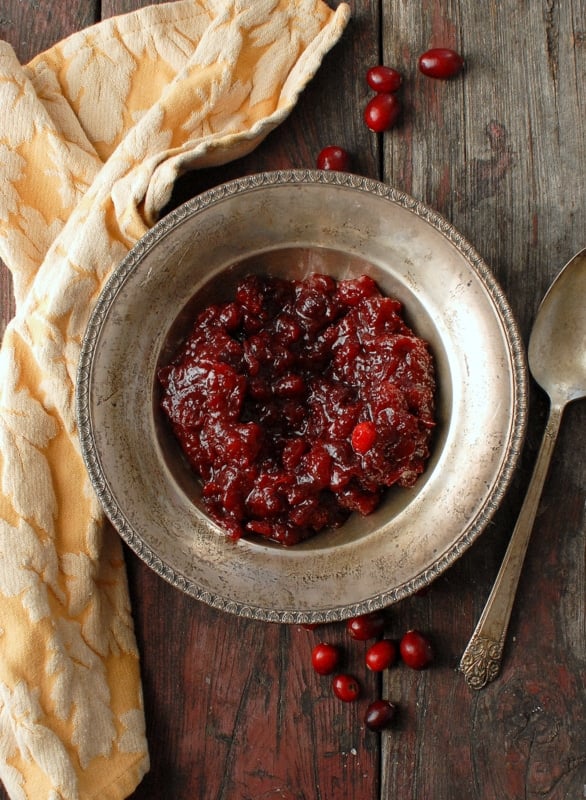 This may very well be my favorite holiday party appetizer. Why? It has three ingredients, beautiful flavors together to make something unexpected and it's a cinch to put together: Cranberry Pecan Goat Cheese Roll.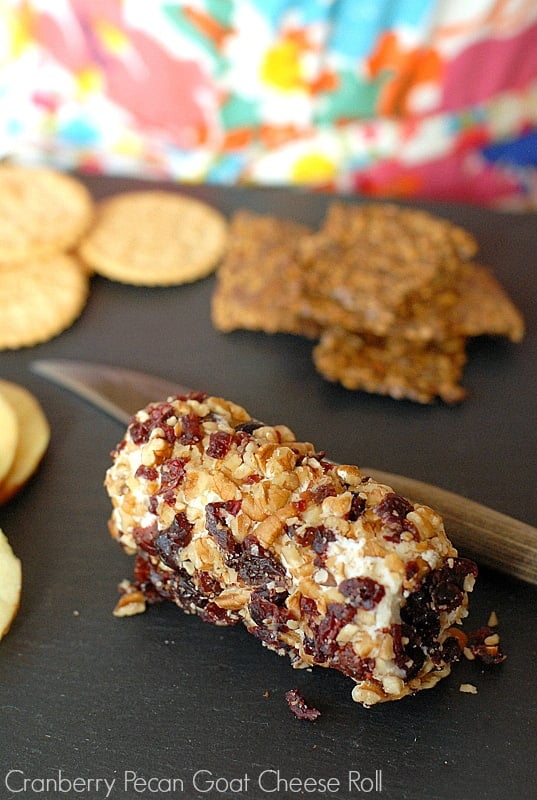 For chips and salsa, why not change up the salsa for the season? Cranberry Salsa is a fantastic salsa with tartness, sweetness and the flavors of salsa we love: jalapeno, onion and cilantro.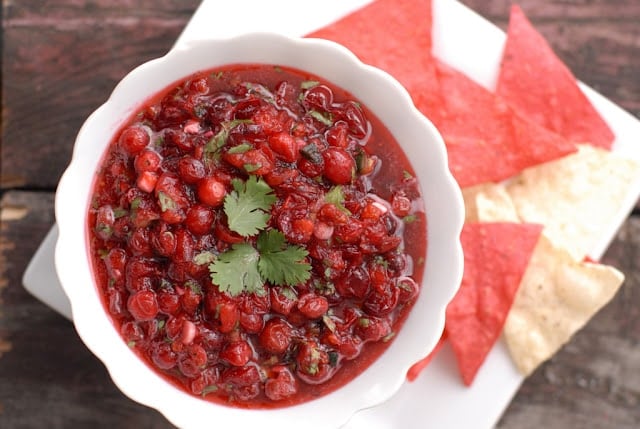 Breakfast shouldn't be left out and The Best Cranberry Maple Granola is a fantastic raw recipe bursting with flavors and nuts. If you don't have a dehydrator there are instructions for cooking at low temperature in the oven. This is a great last minute gift idea too! Being one of the first recipes on Boulder Locavore the photo does not do the recipe justice; it's so good!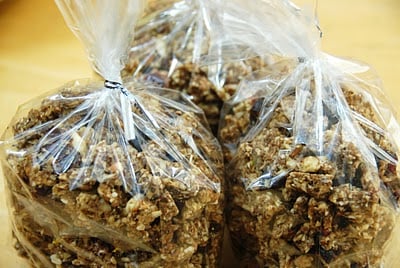 BONUS #13: Brandied Cranberries. A vintage recipe that creates boozy cranberries perfect to add to cocktails or recipes. Kept in the refrigerator they stay good indefinitely due to the alcohol too.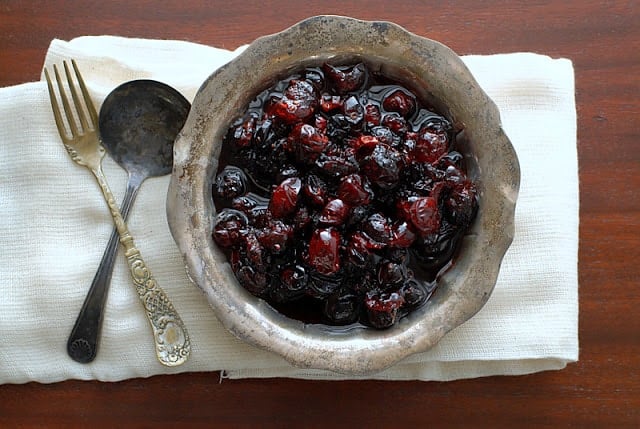 And 14! Spicy Apple Crisp with Cranberries and Walnuts. Another vintage recipe that is very simple and rustic, bursting with seasonal flavors of cranberries, apple, and cinnamon; modernized a bit some spicy heat to warm up a winter's night.