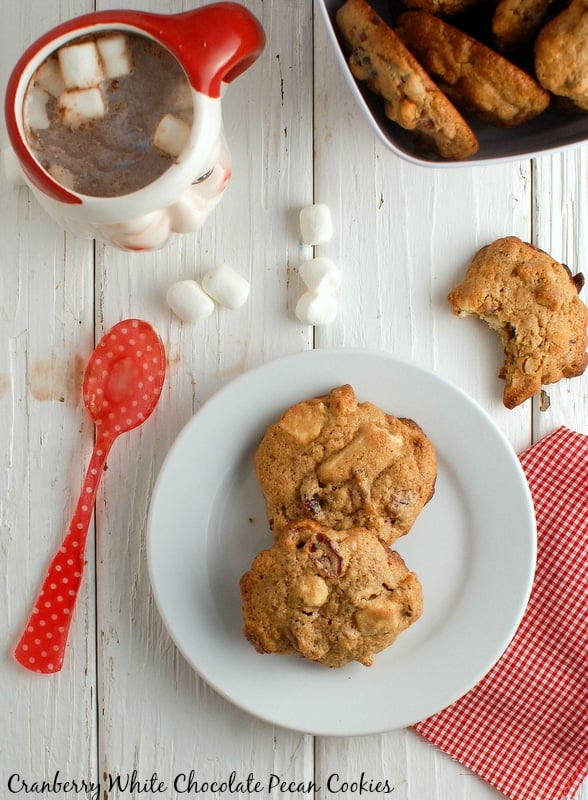 Winter has arrived in Boulder! With a blustery overnight snow storm arctic temperatures have settled in and brought us to chilly single digits promised for the next week. Fireplaces are blazing. Everyone is wrapped in cozy winter togs to keep warm. It's a perfect time to get the holiday cookie baking going!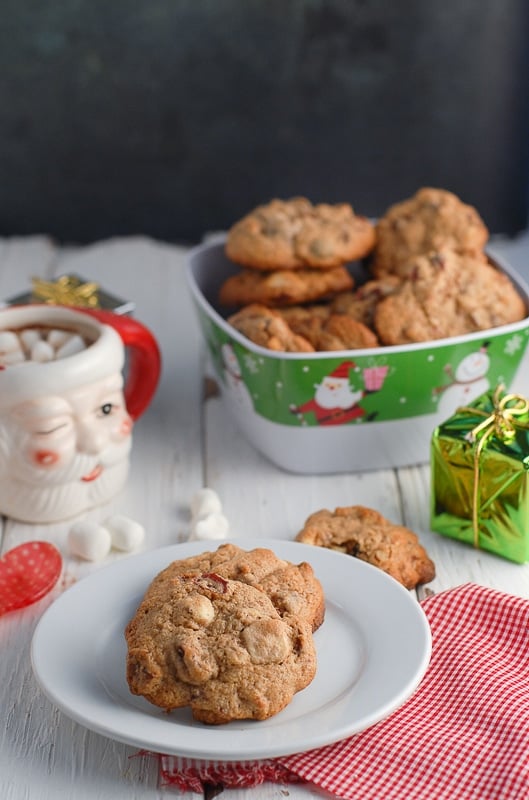 For a long time I've suggested baking is closer to chemistry than it is to cooking. There is a fine balance between leavening ingredients, the effects of eggs, and in my case gluten-free ingredients AND altitude. I had a vision for Cranberry White Chocolate Pecan cookies and could imagine the perfect texture but tried many combinations of baking powder, baking soda, multiple eggs, more flour, less flour before I landed on perfection. What emerged was a tantalizing cookie with just the right amount of cakiness and chewiness so it stands tall and delivers the perfect bite chock full of the star ingredients. I used a proven trick I always do when making cookies with raisins in them; I soaked the dried cranberries in the eggs and vanilla which plump them a bit and infuse some vanilla flavor as well.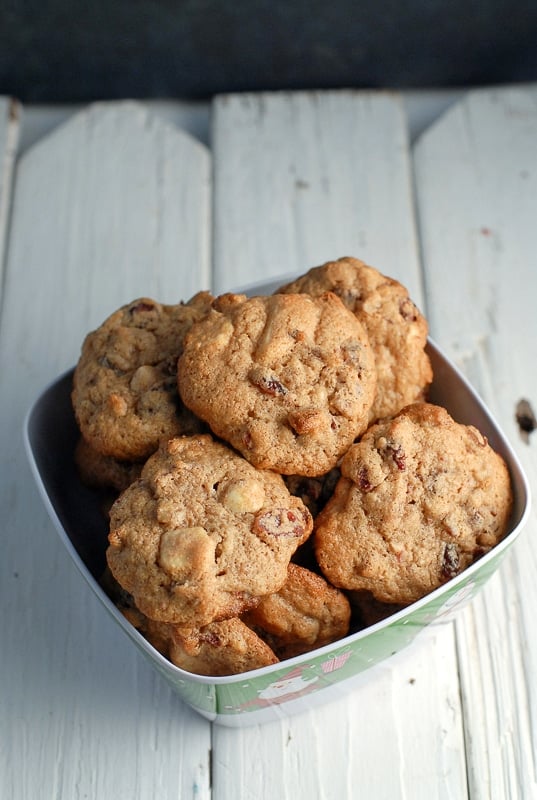 Oat Flour
Though I have core gluten-free flour mixes I use, and use them because they are most similar to all purpose flour not influencing the overall taste of the recipe, this recipe was one in which I wanted some flavor from the flour.
I liked the idea of an oatmeal cookie but did not want the texture of the oats. I used gluten-free Oat Flour which lends a rustic, homey flavor to the overall cookie and offers enough structure that adding gums is not necessary.
I don't love adding Xanthan or Guar Gum to gluten-free baked goods because I can always tell they are there. Oat flour offers a beautiful option to add some sweetness and structure to your gluten-free recipes with no fuss.