It's not all about the meat with grilling and there are many tasty meat-free recipes to celebrate summer's favorite cooking method. Whether making a full meal or adding as side dishes (and desserts!) 10 Unexpected Recipes for your next Vegan Barbecue will give some great ideas to change things up so even the carnivores will be thrilled!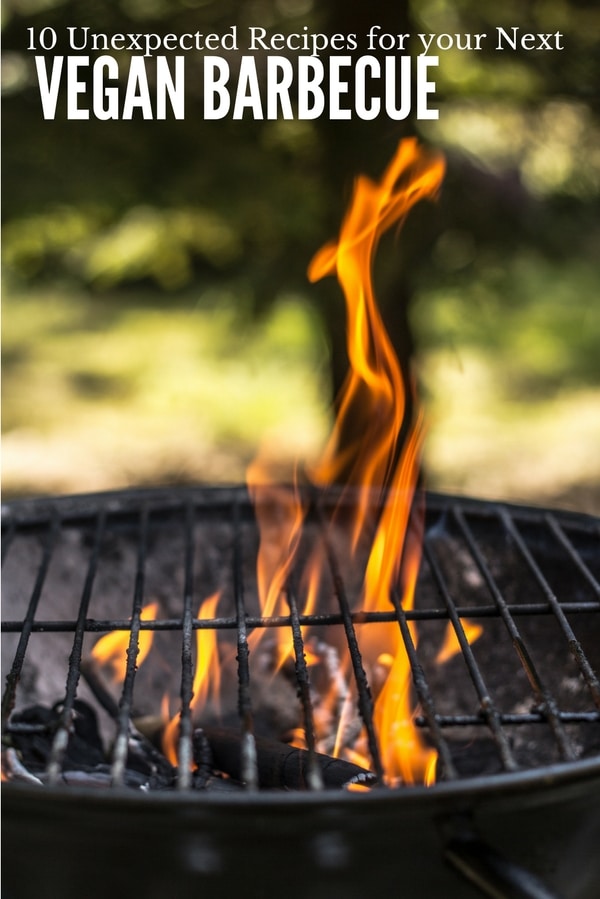 This is a sponsored conversation written by me on behalf of Silk. The opinions and text are all mine.
Summer grilling is often dominated by meat. It's an obvious choice that dates back to cavemen days. But it's certainly not the only choice! For those who prefer to bypass carnivore delights, grilling is a perfect cooking method thanks to the flavor imparted to pretty much everything that lands on the sizzling hot grates. Whether for vegetarian or vegan diets, or just to consider some meat-free options, I feel sure you'll find some vegan barbecue recipes here that will spice up your summer grilling.
Portobello Mushroom 'steaks'. Perhaps this first recipe isn't entirely 'unexpected' but one secret to a satisfying barbecue is big flavor and texture that these portobello mushroom 'steaks' always deliver. Grilled portobello mushrooms have a thick, and some say 'meaty' texture, making them a satisfying, filling main dish. They are a staple all will love, including carnivores.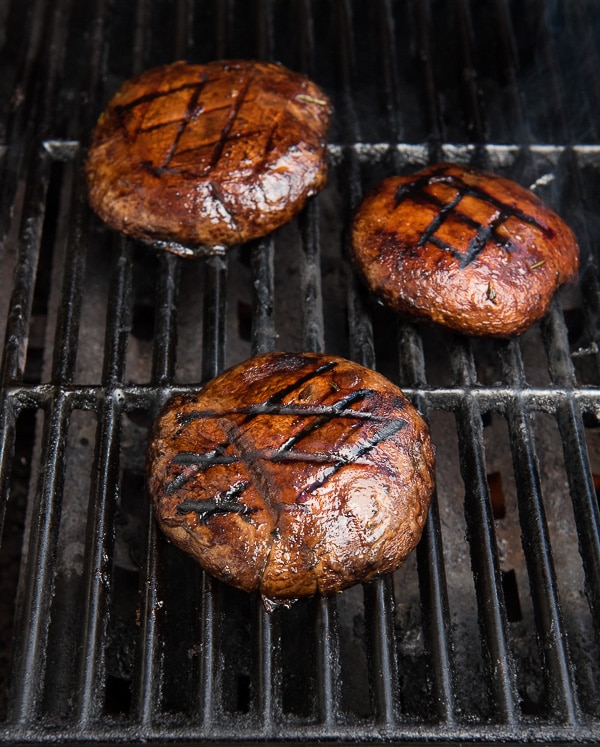 Grilled Watermelon with Smoked Salt and Jalapeno Rings. Have you tried it? I'll confess when I first endeavored to grill watermelon I expected a deepening of the sweetness as the fruit caramelized on the grill. Surprisingly the watermelon becomes more savory, like a vegetable. With a hint of heat from jalapenos and some smoked salt, it's a must try at your next barbecue.
Grilled Baby Artichokes. Another unlikely option to consider for grilling out, baby artichokes are a fun change up to regular grilling fare. Boiling before grilling keeps them soft. Serve with your favorite vegan dipping sauce.
Grilled Sweet Corn Salsa. There is nothing better than fresh sweet corn in the summer, especially when you grill it. Combine it with favorite fresh salsa ingredients and you have a unique, satisfying dip or relish.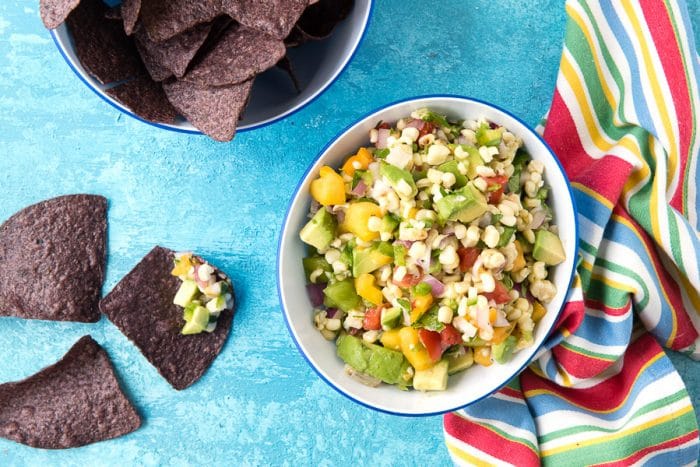 Grilled Corn and Peach Salsa. Everything I said above with sweet summer peaches for a sweet, savory, spicy combo you'll love.
Grilled Fava Beans. Normally fussy fava beans require removal of the outside pod to access the beans inside to shell and eat. Not so when grilling! After removing two strong threads on the fava pod, the beans can be grilled and eaten whole with a gorgeous balsamic vinaigrette and lemon.
Grilled Lettuce. Say what?! I wasn't a believer until enjoying this in a summer salad several years ago and have become a convert. Use sturdier varieties of lettuce such as romaine hearts, slice them vertically, remove any imperfect outer leaves. Brush lightly with olive oil and herbs, grill 1-2 minute on both sides to get a good sear, remove, allow to cool then chop and add to your favorite summer salad.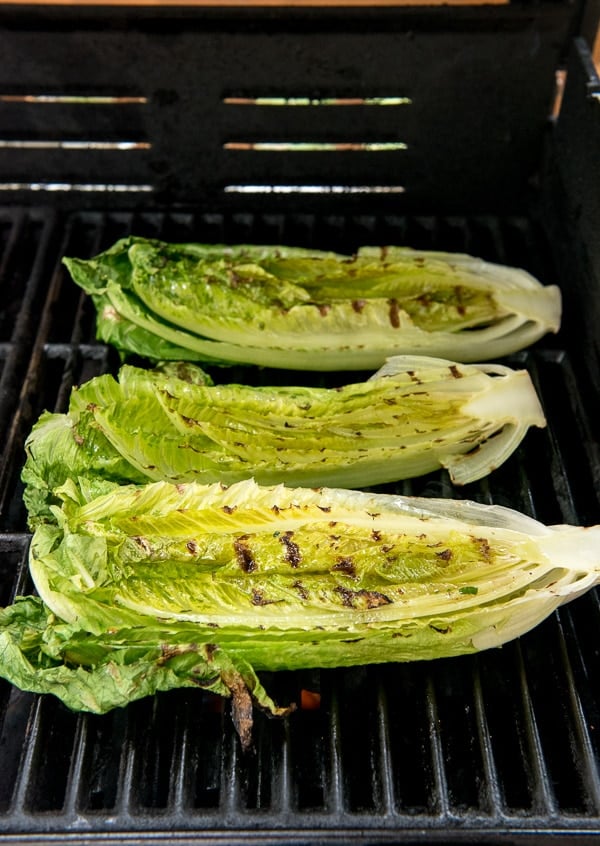 Grilled Asparagus. Perhaps one of the easiest vegetables to grill, asparagus develops a wonderful flavor when grilled. It becomes soft and easy to eat too, including the stalks.
Grilled Fairytale Eggplant. I was smitten the first time I heard the name of this eggplant and even more so in seeing it's diminutive size. Unlike the larger traditional varieties of eggplant, cute little fairytale eggplant has a thin skin that does not become tough when grilling. It can be sliced, brushed with olive oil and is divine eaten with skin on making it an easy and delicious grilling choice. Look for it in your local Farmer's Market or grocer in the next few months.
Strawberry Tart on the Grill. This recipe was born from a redo of a vintage recipe and has become a simple summer favorite. Using your favorite prepared or homemade pie crust (vegan, gluten-free or traditional) a grilled fresh strawberry tart is born creating a perfect ending for a traditional or vegan barbecue. For non-grilled options, this vegan 3-ingredient No Bake Strawberry Tart is fantastic and a raw food recipe. Blueberry Coconut Ice 'Cream' with Dark Chocolate Bits with Silk's Coconut milk is another dairy-free summer staple we love.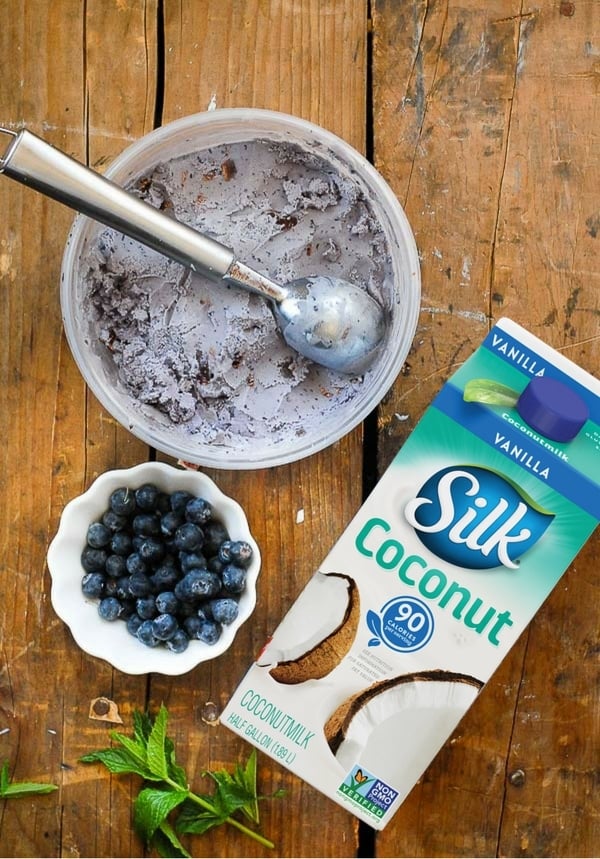 Check out this The Ultimate Vegan Tailgating Guide.The Ultimate Vegan Tailgating Guide.