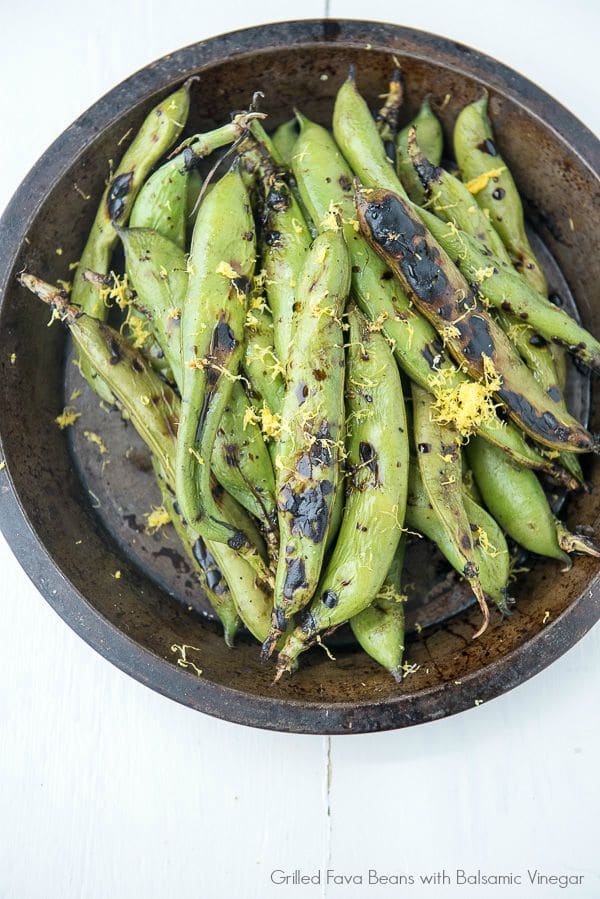 I was at a girlfriend's house recently and in the midst of muddling up some fresh Mojitos she passed me a bag of something from her farm CSA and asked me what they were. I looked in the bag and initially thought they were snap peas or sugar peas. Upon closer inspection I notice their much larger size both in length and girth, as well as some raised imperfections on the outer pod. I recognized them as Fava Beans. Only seeing them once a year they can be mistaken for smaller varieties of peas or English Peas as well.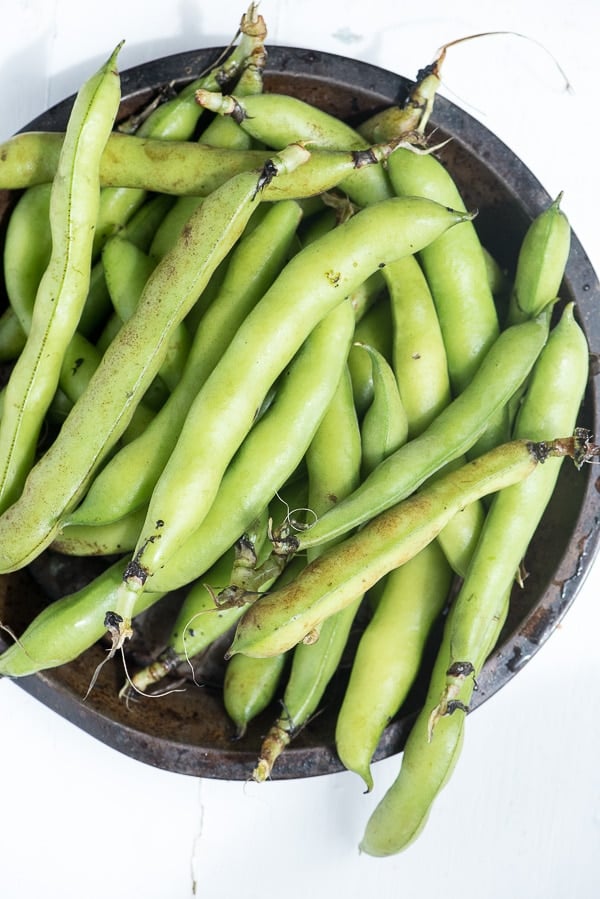 Fava Beans, or Broad Beans, are different than other bean pods in that the beans which lay within are covered by a slip usually requiring parboiling to remove. My friend mentioned her farmer grills them. That was news to me and I explained how to shell and parboil them to get to the delicious large beans within.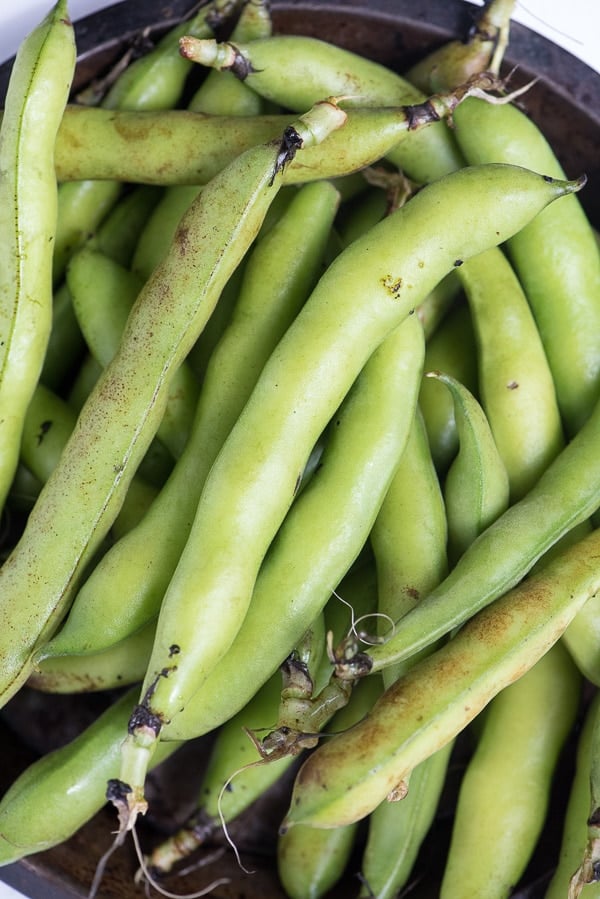 About a week later my husband and son went to pick up our weekly CSA share at our farm, and came home with a wonderful variety of fresh, organic produce. They mentioned that there had been a woman at the farm grilling fava beans who maintained you just needed to brush them with a bit of olive oil, grill them and could then eat the entire thing, pod and all, or easily squeeze the beans from inside with no other preparation required. There are two thicker threads which run along each seam between the two ends that will need to be removed but are easily striped from the pod when taking off the ends.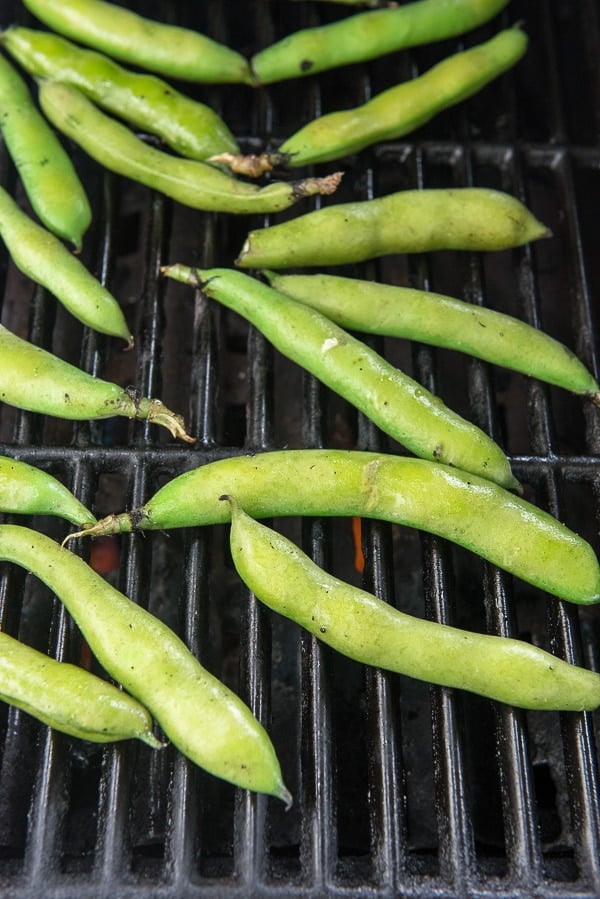 The mention of grilling fava beans two times in a week had my curiosity piqued. Happy to grill most anything these days I prepared about 1 ½ pounds of fava beans by tossing in olive oil, a bit of salt and pepper, and tossing them on the grill. Finding the natural flavor of fava beans a bit flat I added some aged balsamic vinegar, lemon zest and a sprinkle of sea salt after grilling.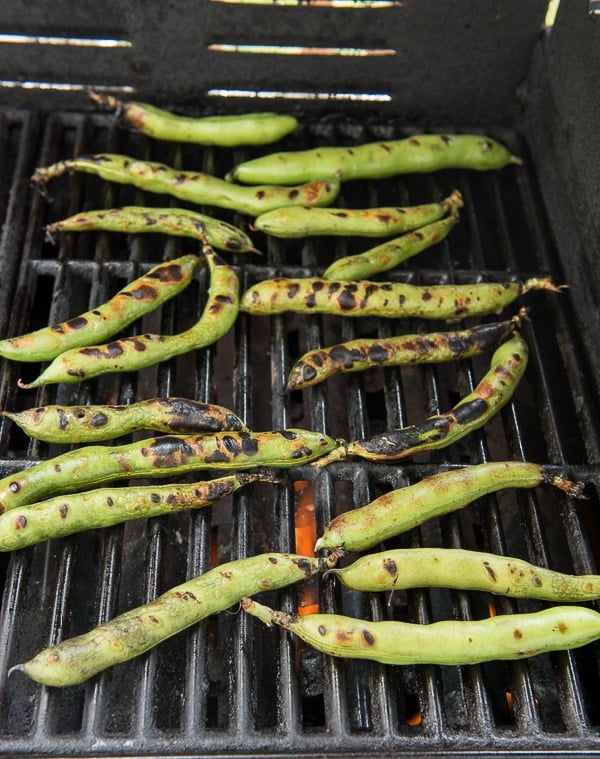 The pods were pliable and indeed after removing the two ends and strings the entire pod can be eaten! My preference is to squeeze the inner beans out of the pod like Edamame and they are delicious! This method is simple and a fast, non-fussy, way to prepare fava beans. They only have a short season so enjoy them while they are here!