Making fresh salsa for dipping or as a relish for meats is an easy recipe but especially delicious in the summer when fresh produce is at its peak. Throw the ingredients on the grill first and a whole new depth of flavor awaits! Grilled Peach and Corn Salsa sings the favorite flavors of summer in a fresh, spicy (easy) recipe!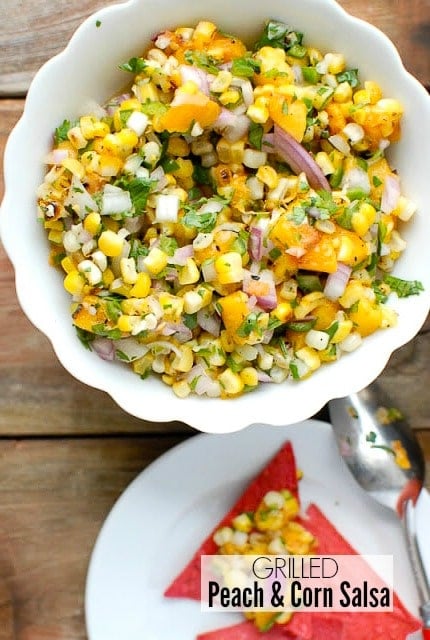 We are certainly in the Dog Days of Summer. The temperature has stayed miserably high since June, though finally seems normal being almost mid August. It's the type of temperature that hangs heavy in the air encouraging sitting on city stoops with a cold drink and no purpose other than to enjoy the laziness of the moment as the hazy purple dusk fades to dark.
Time seems to slow and you can't imagine anything more important than just sitting and soaking it in knowing it is all too fleeting. Grills are blazing and it's a perfect time to make Grilled Peach and Corn Salsa.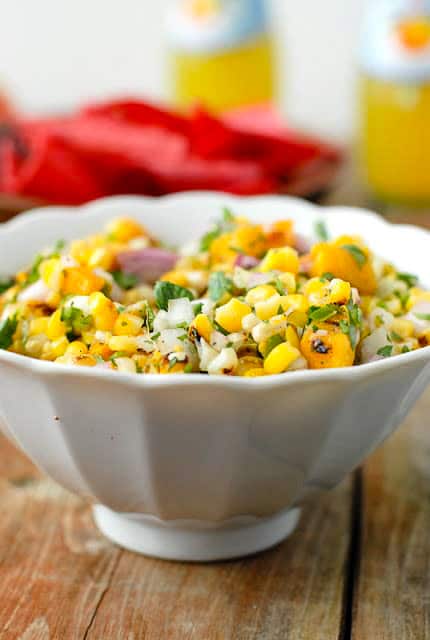 I find my mind wandering as well to new concoctions using summer produce. In August we all celebrate the bounty of the growing season. There are so many choices it can be difficult to know what to make. It's the time to change things up and throw unexpected ingredients on the grill to bring out their best flavor. There are many grilling recipes that don't follow the traditional path and grilled peach and corn salsa is one of them!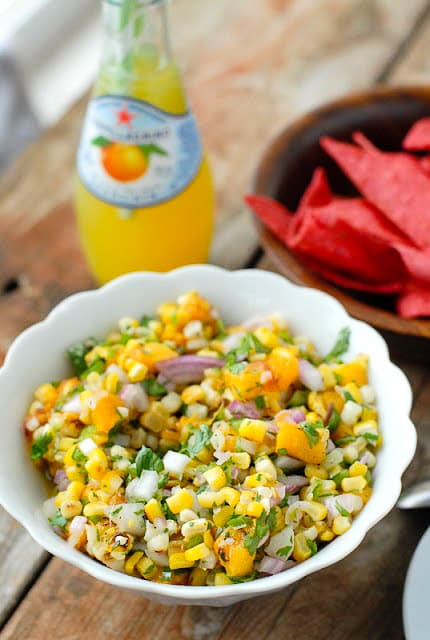 Grilled fruits develop a beautiful caramelized flavor, combined with savory, spicy ingredients make for a complex, delicious recipe. Grilled Peach and Corn Salsa is no exceptions, pairing two of summer's prized items together in one mouthwatering recipe.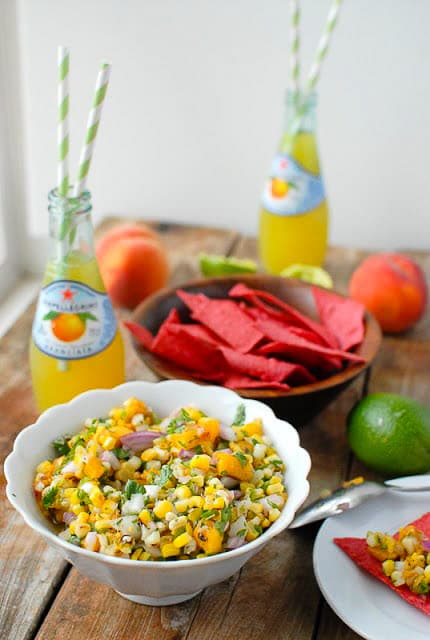 I love this salsa for traditional dipping with chips but it's fantastic paired with simple light chicken, pork or fish as well. The beautiful colors and pleasing texture livens up any plate or party as an unexpected surprise.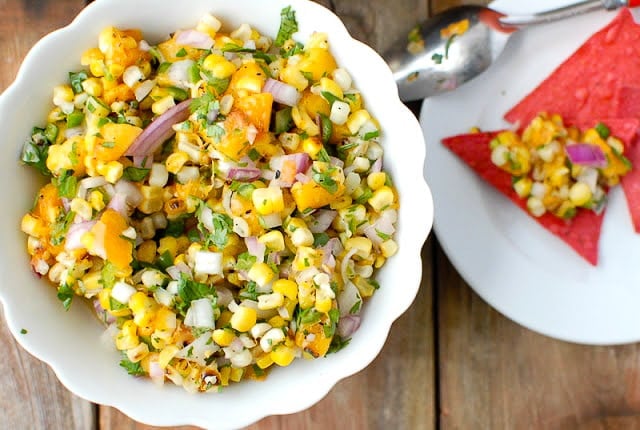 More recipes you'll love!
Did you make it? Please RATE THE RECIPE below!
Please
SUBSCRIBE
and
FOLLOW ME
on
FACEBOOK
,
TWITTER
,
INSTAGRAM
and
PINTEREST
!
Nutrition Facts
Grilled Peach and Corn Salsa
Amount Per Serving
Calories 23
% Daily Value*
Potassium 117mg3%
Carbohydrates 5g2%
Vitamin A 290IU6%
Vitamin C 4.9mg6%
Calcium 4mg0%
Iron 0.1mg1%
* Percent Daily Values are based on a 2000 calorie diet.