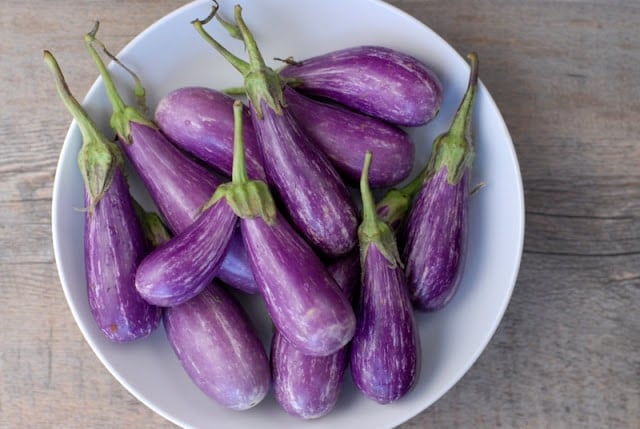 Once upon a time there was an eggplant so magical mere words were completely inadequate to convey its charm…..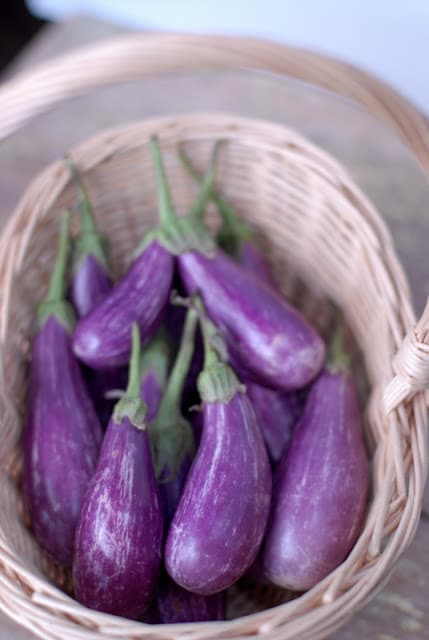 Two years ago at the Boulder Farmer's Market I came upon some diminutive lavender striped tubular vegetables whose size could be described in no other way but 'totally cute'.

I had no idea what they might be and then learned they were eggplant; 'Fairytale Eggplant'.

Well with the name I was a gonner.
These enchanting little eggplants only grow to about 4 inches in length and are about an inch in diameter. Their claim to fame? They do not need to be peeled to be eaten and no special steps are required to leach out any bitterness. They are perfect to begin with.
For the past two summers I've grown my own Fairytale Eggplant (and an equally charming variety called 'Twinkle').

I prefer to grill them which could not be easier.

They do not get slimy as some eggplant can as well.

I feel certain once you try them they will cast their spell over you as well!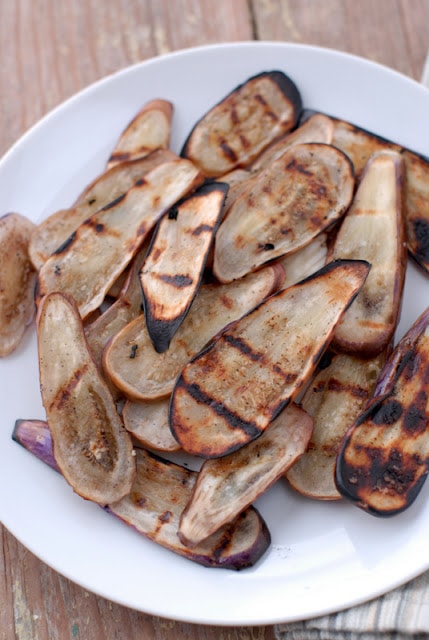 GRILLED FAIRYTALE EGGPLANT
·
Fairytale eggplant in the amount you would like
·
Salt and pepper to taste
1.
Heat the grill to medium.
2.
Cut eggplant in the ½ inch strips lengthwise.

Brush each side with olive oil and lightly salt and pepper.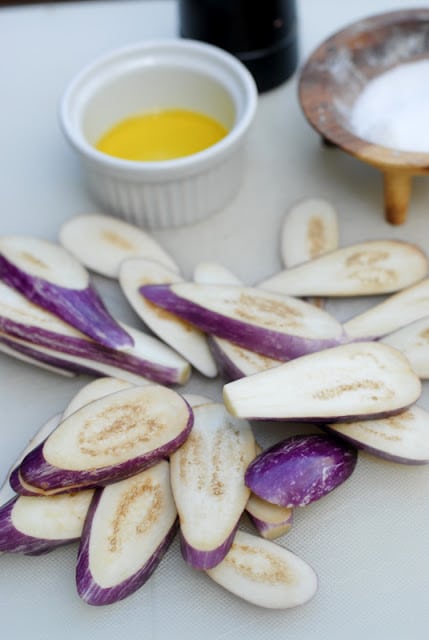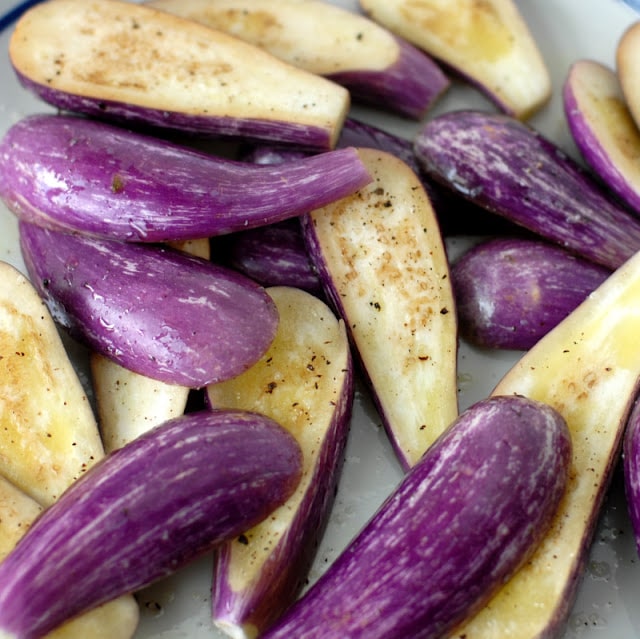 3.
Grill on each side about 1-1 1/2 minutes.

You will note the color change in the flesh from opaque yellowish-white to a more translucent, watery yellow, and in the purple skin to brown.

Do not over grill.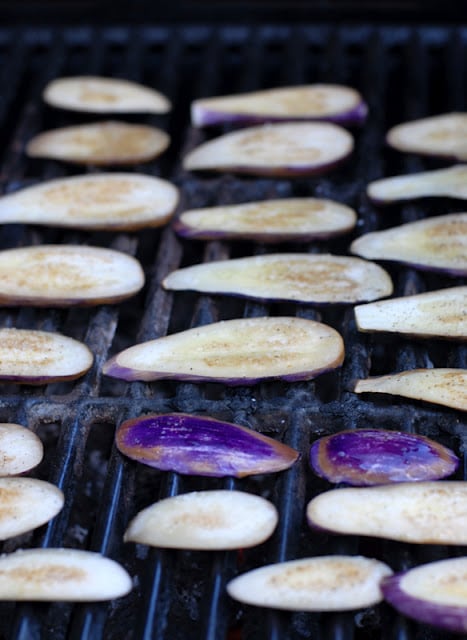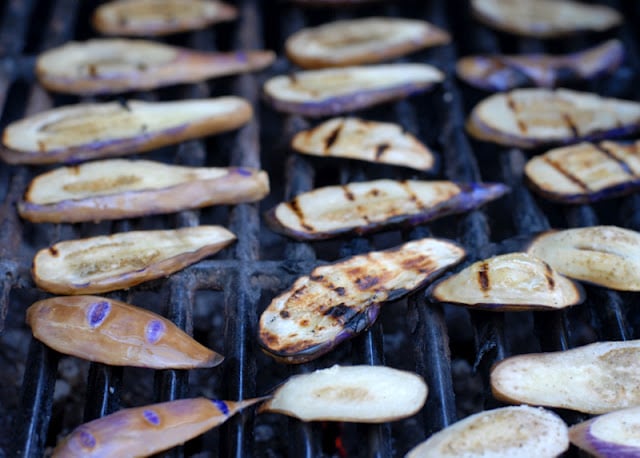 Check your local Farmer's Market right now for availability.

At the Boulder Farmer's Market you can find them from Abbondanza Farm.

I'd check Whole Foods as well!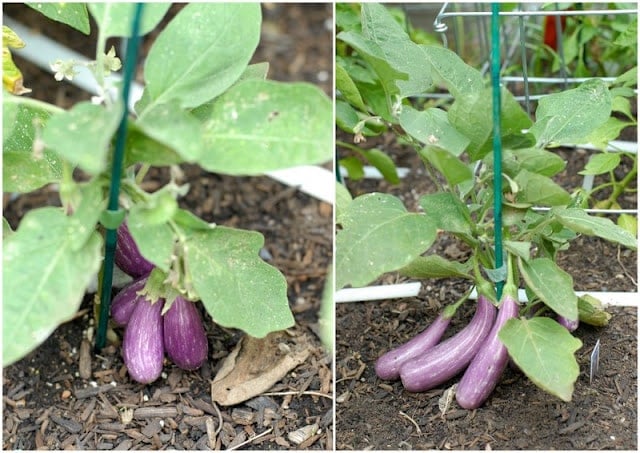 These are the Fairytale eggplants in my garden.

The plants are no higher than about 12 inches with the plant on the right ready to harvest (eggplant are about 4 inches long).

The plant on the left has a bit more to grow with the eggplant being about 2-3 inches in length.