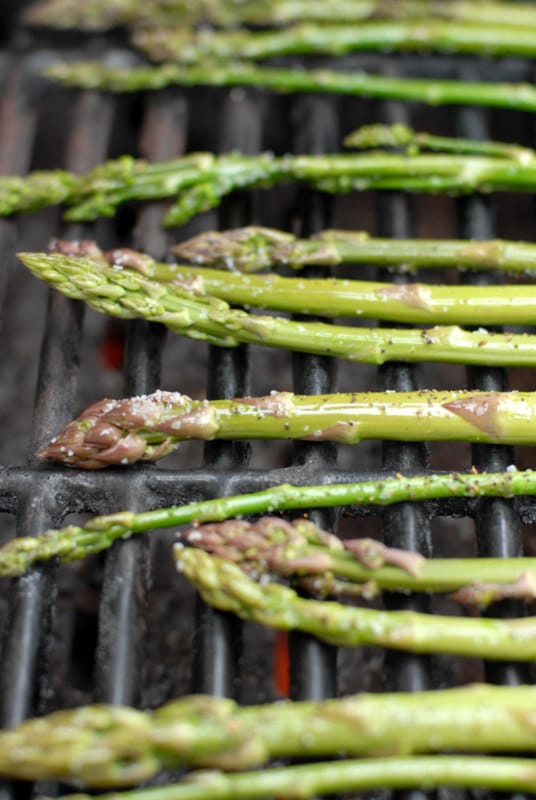 I remember as a child my mother going out to look for wild asparagus in the spring. She'd typically look along rural roadways where irrigation ran alongside.
This all slipped my mind until this spring. Following my Urban Foraging class two weekends ago, I've been bitten by the foraging bug. Asparagus popped to mind, but admittedly all my knowledge of how and where to find it had gone dormant with the lazy availability of food at grocery stores.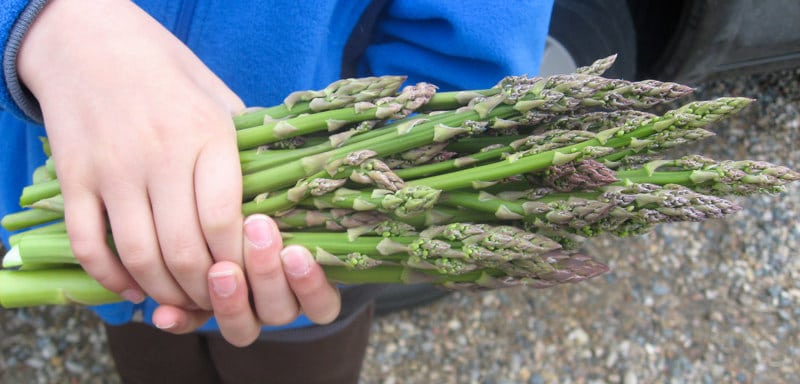 As luck would have it, I had a star-crossed conversation with someone I know about this very subject. She too gathers asparagus in the spring and fortified my memory about the 'how to's'. She'd not spotted any yet this spring but we made a date to tour her farm property which turned into a wild asparagus hunt with great success.
As any good forager would do I will not name said friend or her property location. Frankly madcap circumstances seem cosmically drawn to her (I surmise as a sign her calling is to document them in a book) and due to respecting her privacy and that of her animals.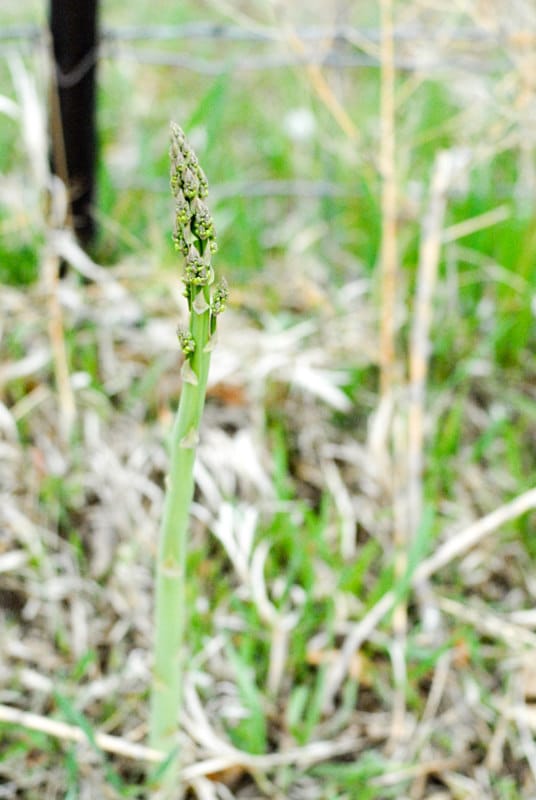 She shared bizarre tales of rogue neighbors (since moved fortunately) cleaning her out of asparagus without asking and wandering amongst her horses and belonging uninvited, prompting the need to increase their liability insurance at a minimum.
I stepped out of my car on an overcast, soon to be rainy morning, last weekend and instantly knew this would be the highlight of my weekend. Before going out into a sprawling back pasture which meets open space land, we met a mother horse and her strapping 3 week old son.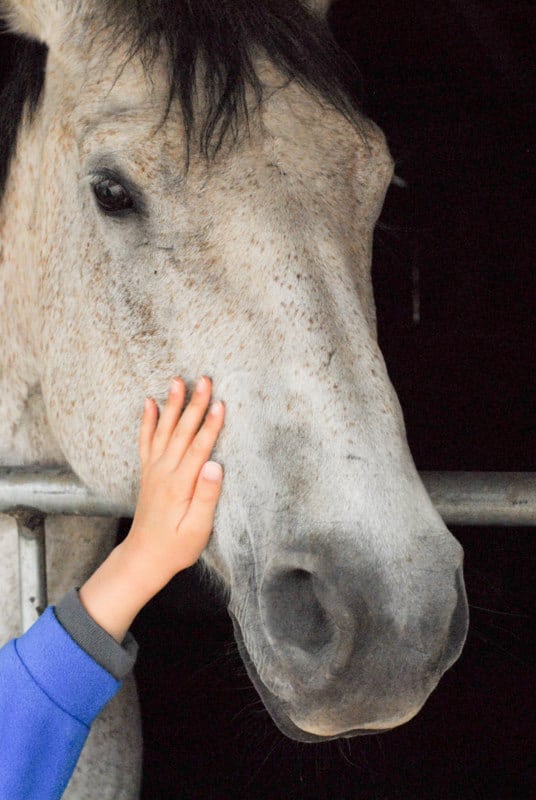 No doubt the constant work opportunity on a farm this size would be potentially overwhelming though it seemed one step from heaven to me to be this close to the earth and a self contained food existence.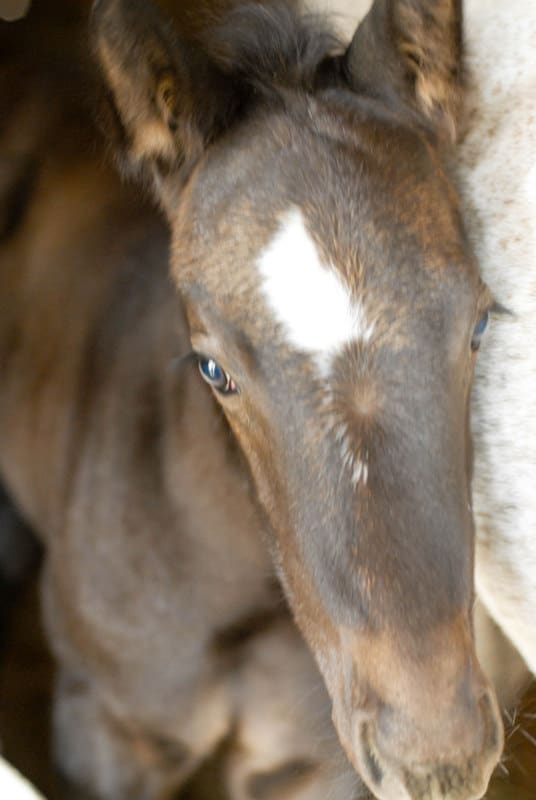 The back pasture was full of grazing horses which will give way to flooding in the early summer to encourage more grass growth. This is where our hunt began.
Admittedly it felt at times like a 'Where's Waldo' exercise as you'll note from my photos. I'll include several to help train your eye.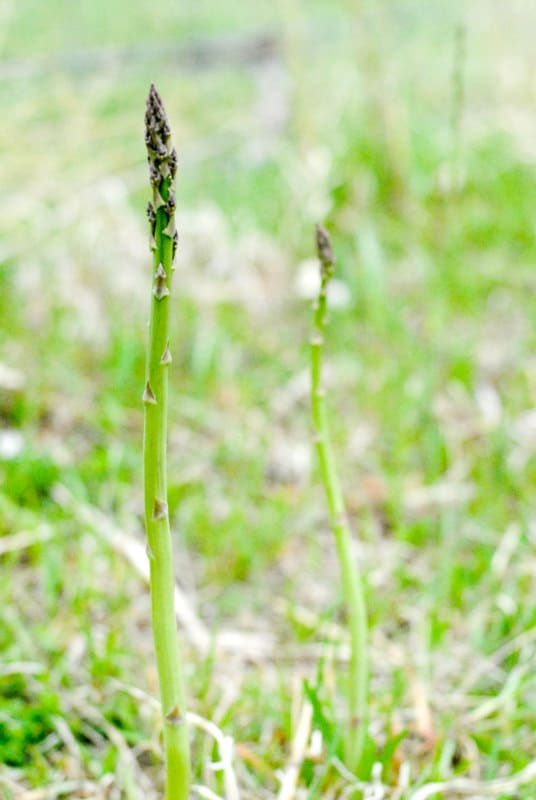 Where to find wild asparagus
Wild asparagus tends to grow in rural areas where there is water. Look around irrigation ditches in the countryside (those with and without water in them).
Avoid private property unless you are invited but it's very common to find the asparagus in ditches on the side of a road. Park and walk the ditch.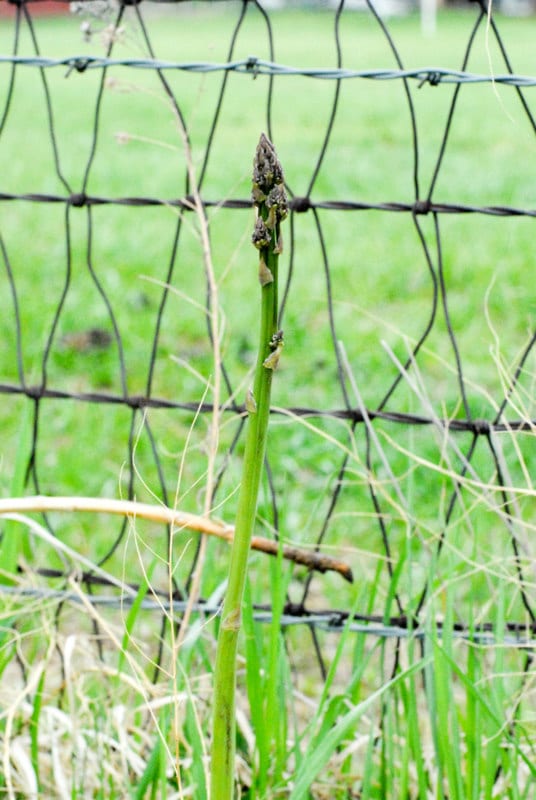 How to spot wild asparagus
You'll note in the photos some dead, yellowish, tall, wispy plant material around the new asparagus growth. This would be last year's plant and the source of the new growth.
On our walkabout I found myself scouting for these which once realizing what they are became easily identifiable. Once at a spent plant, search the base for something new.
They are probably surrounded by higher weeds or grasses so it does take a persistent eye. We found one or two stalks at each plant site.

How to Harvest Wild Asparagus
As with store bought asparagus, once you find a stalk, follow it down the stalk until you find a pliable spot between where it is very supple and woody. Snap it at a 90 degree angle.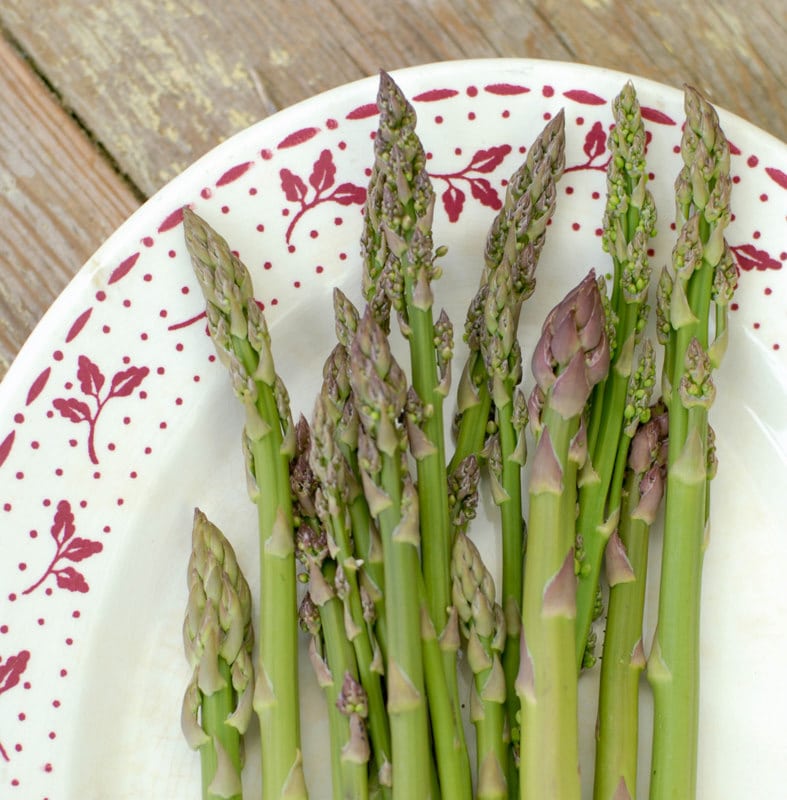 When to Look for Wild Asparagus
It's tricky to find the asparagus exactly at the right time. As my friend mentioned, she'd gone looking a few weeks ago to find nothing. On our trip some had already gone to seed and some looked close; there were still more just starting.
Going regularly once spring sets in is the best chance to find the wild asparagus.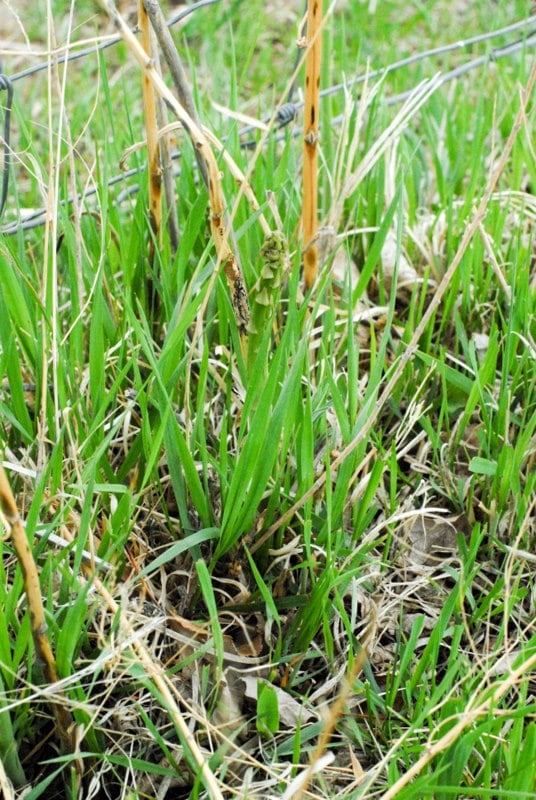 Grilling Asparagus
My favorite way to prepare asparagus is to grill it. Especially with something as special as this, I want to taste the asparagus solely and not a sauce. This is a simple celebration of this fabulous wild find! This of course can be used with purchased asparagus as well.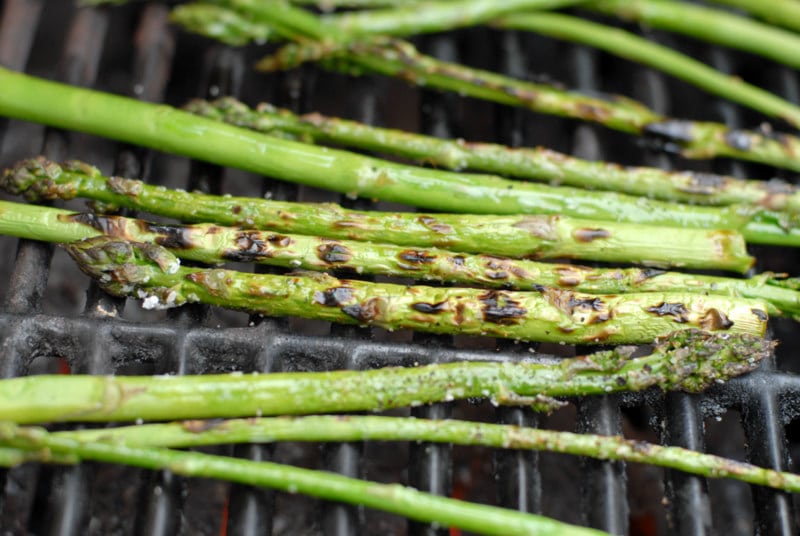 I must admit the wild asparagus we foraged was exceptional and noteably different than the cultivated asparagus I've had. It was sweet with a much more dense flavor. I savored every stalk, feeling so fortunate.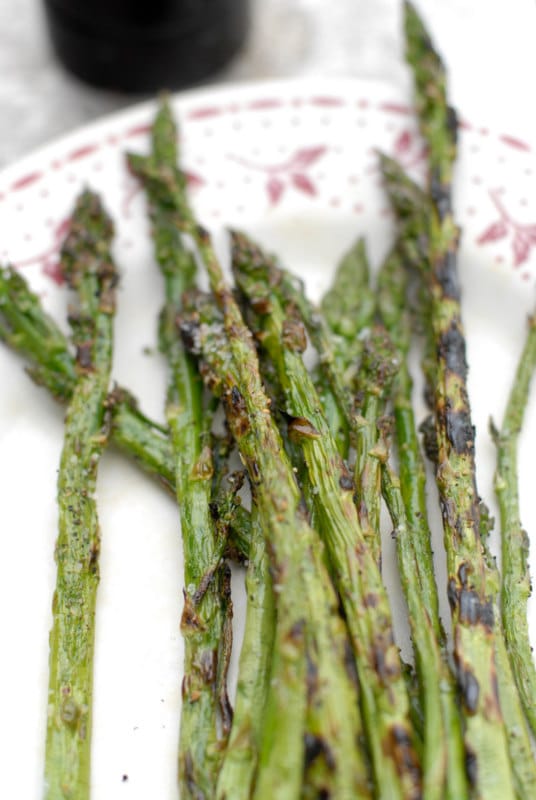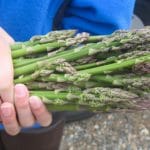 GRILLED ASPARAGUS
Grilling asparagus is an easy way to cook it for sweet and smoky flavor.
Ingredients
1

pound

asparagus

1-2

tablespoon

olive oil

Salt and pepper to taste
Instructions
Wash and dry the asparagus. Trim any woody stalks at the bottom if having purchased from the store.

Heat a grill to medium heat.

Brush asparagus with the olive oil on both sides.  Salt and pepper liberally.  Place on the grill for about 2 minutes a side (enough to form grill marks and for it to being to soften without becoming limp).  Enjoy immediately!
Nutrition Facts
GRILLED ASPARAGUS
Amount Per Serving
Calories 53
Calories from Fat 27
% Daily Value*
Fat 3g5%
Cholesterol 0mg0%
Sodium 2mg0%
Potassium 229mg7%
Carbohydrates 4g1%
Protein 2g4%
Vitamin A 855IU17%
Vitamin C 6.4mg8%
Calcium 27mg3%
Iron 2.4mg13%
* Percent Daily Values are based on a 2000 calorie diet.