This fun, fresh recipe used purchased lemon muffins in a whole new way: Overnight Lemon Muffin Breakfast Trifles! Cubed muffins are layered with yogurt, fresh berries and topped with some crunchy granola for a satisfying gluten-free breakfast, snack or lighter dessert!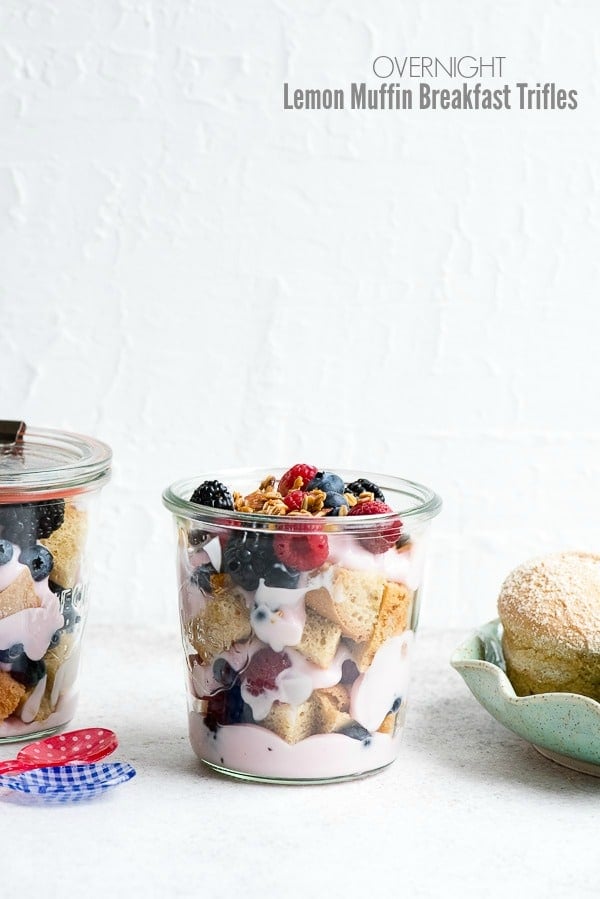 This post is sponsored as part of Boulder Locavore's ongoing partnership with Udi's Gluten Free. All opinions are my own.
Summer is a funny time for breakfast in my house. The tried-and-true choices during the busy school year go out the window. Everyone gets up at different times. No one wants to cook anything for breakfast. We need light and filling options to fuel our busy summer days.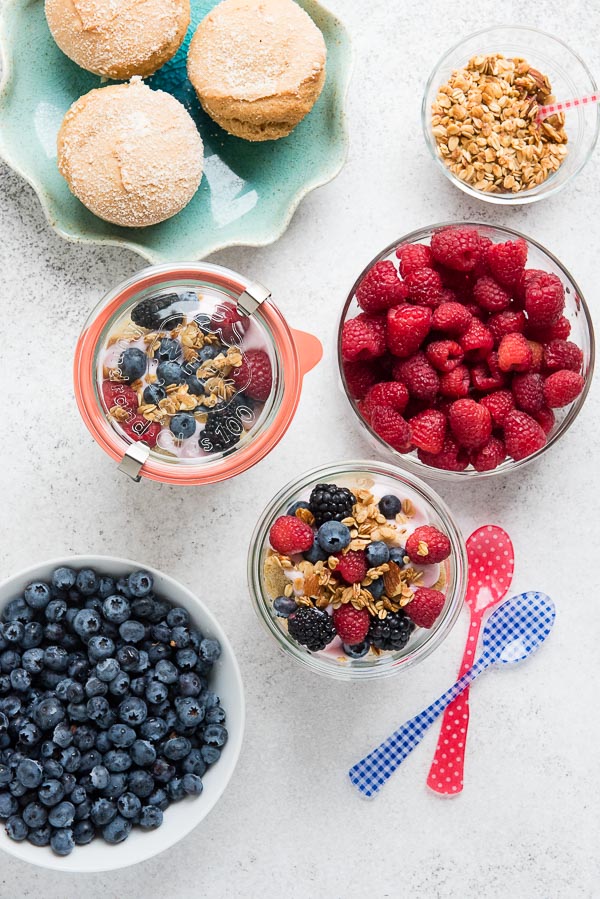 Overnight Lemon Muffin Breakfast Trifles are our current go to favorite and I think you'll love them too! AND you can make them the night before so no pressure to get up early to get breakfast on the table.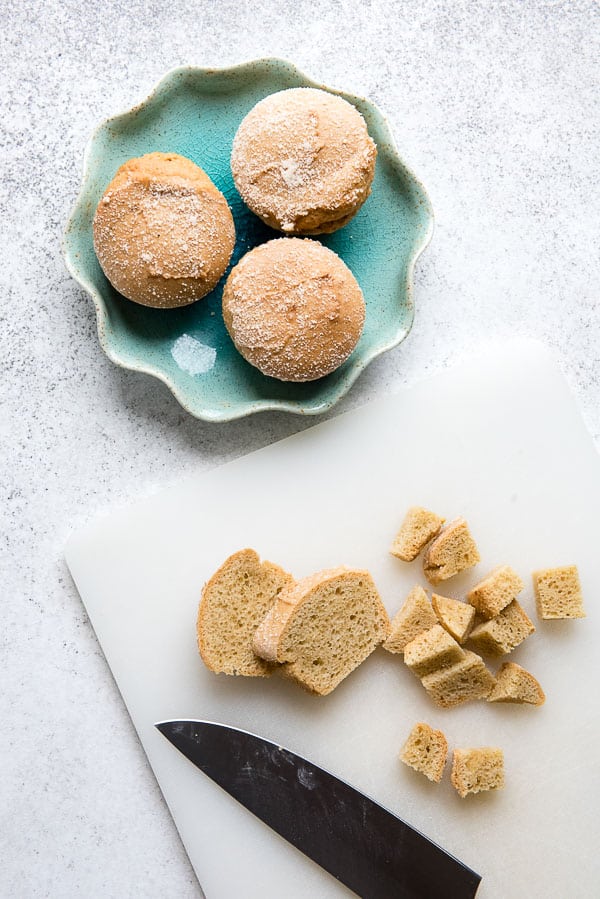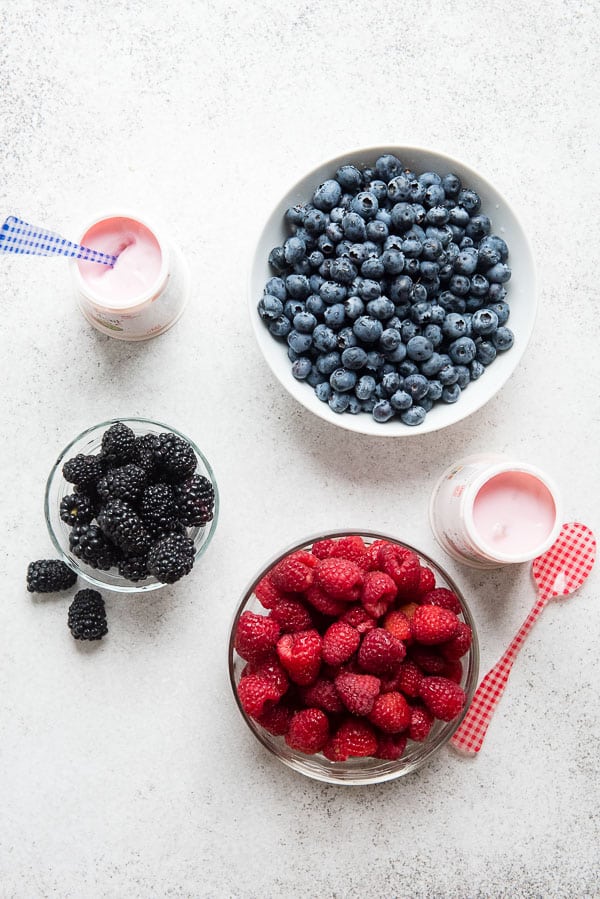 We love Udi's Lemon Muffins for the light bright flavor. I had the idea to cut them into cubes and mix them with summery berry yogurt, some perfectly ripened strawberries and blueberries and topped with a bit of crunchy Udi's granola. The star of my summer breakfast table was born!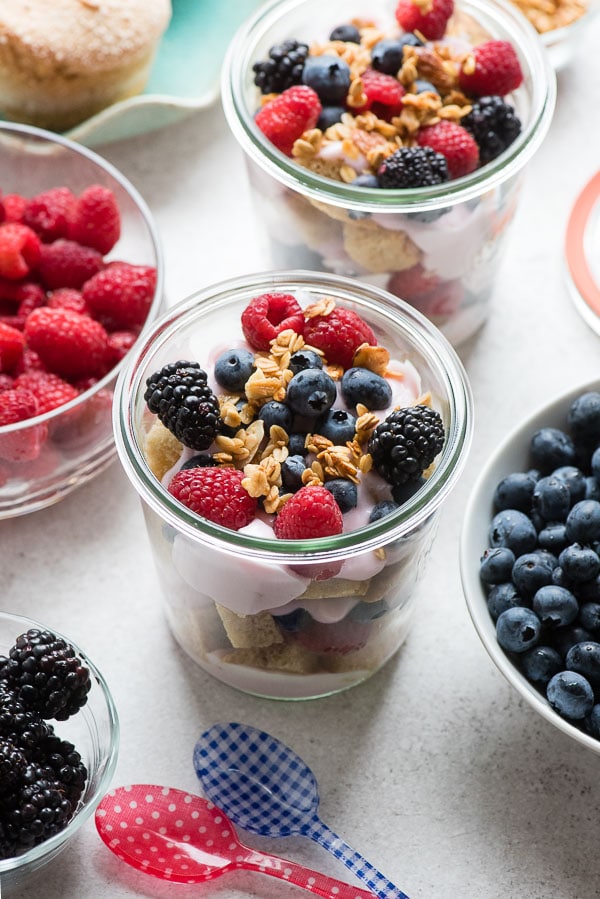 When I first made these, it did not dawn on me that they are perfectly color coordinated for July 4th too! If you have a busy holiday planned or out of town guests, Overnight Lemon Muffin Breakfast Trifles are a perfect solution. They can be made the night before so take no time in the morning to get them ready. If guests are on different schedules, they can grab one from the fridge when they want one, OR grab one to go. They make a wonderful snack or healthier dessert too. Overnight Red, White and Blue Berry French Toast Breakfast Casserole is another option perfect for a crowd.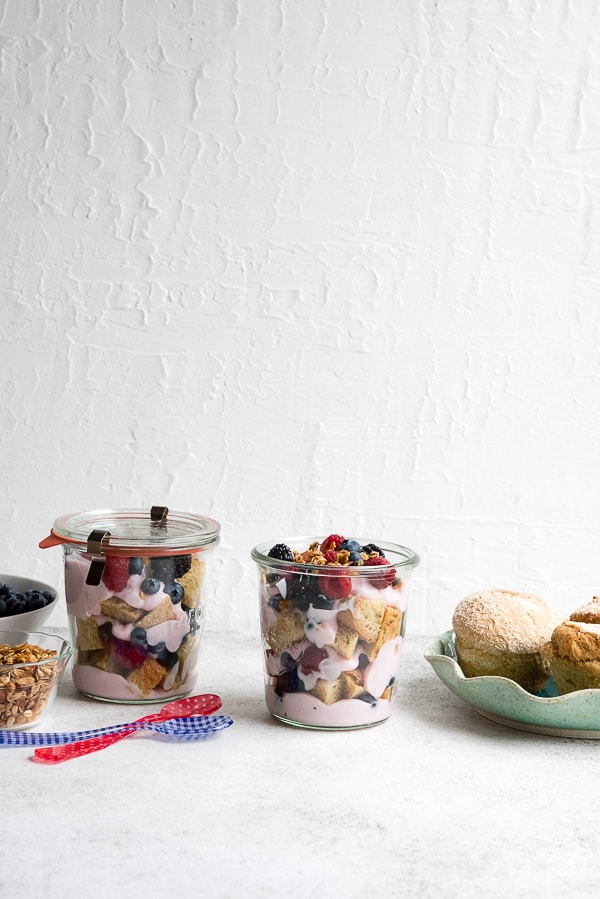 I love the combination of strawberry and lemon which is why I added strawberry yogurt. You can change these up to include your favorite yogurt flavor or other types of berries or fruit. The flexibility keeps things interesting and a good solution for everyone's preferences. On the Go Granola-Yogurt-Fruit Breakfast Parfaits are another family favorite!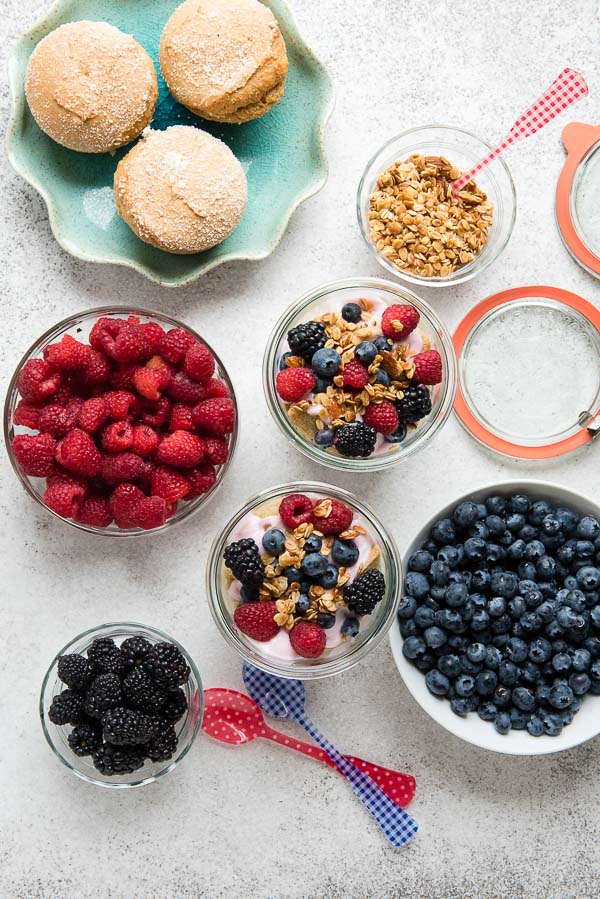 My favorite jars to make these Overnight Lemon Muffin Breafkast Trifles in are Weck .5 liter mold jars. I love the shape and the sealing is great with a rubber gasket and glass lid. They are so pretty to serve guests!
How to make Overnight Lemon Muffin Breakfast Trifles: