Ready to meet your new favorite summer salsa?  Grilled Sweet Corn Salsa is a naturally gluten-free sweet and spicy dip or relish you'll want to make all summer long.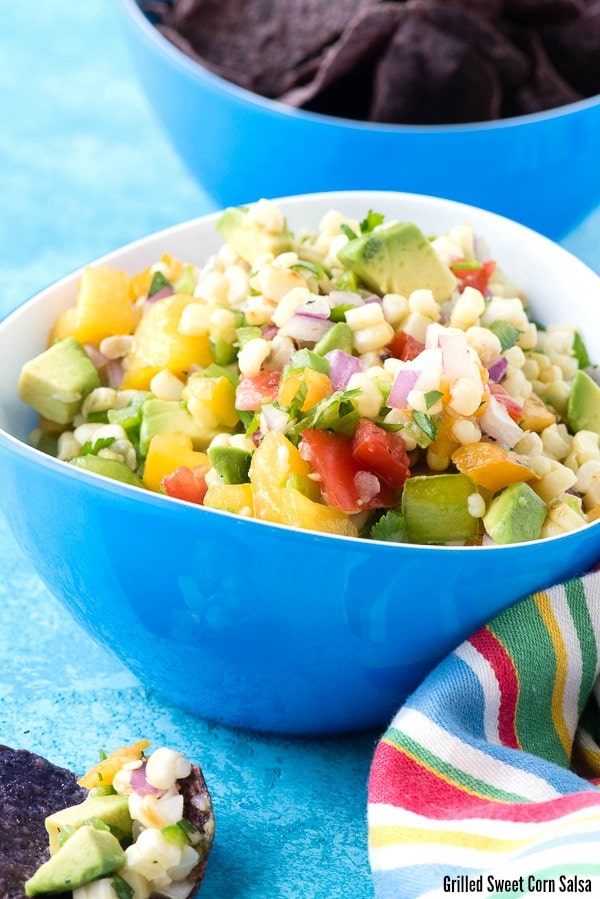 There are certain fruits and vegetables that always stand out as seasonal super stars.   We can barely wait to see them again.  Their flavors captivate our palates and spotting them at the store or Farmer's Market feels like the party has started!  Sweet corn is one such coveted vegetable and I'm celebrating it today with Grilled Sweet Corn Salsa.
There are a few of summer's prized edibles that Colorado is known for.  Peaches from our Western Slope and sweet corn.  The kind of corn that tastes like candy even before it's cooked.  There are several varieties and I look forward to a good summer taste test every year.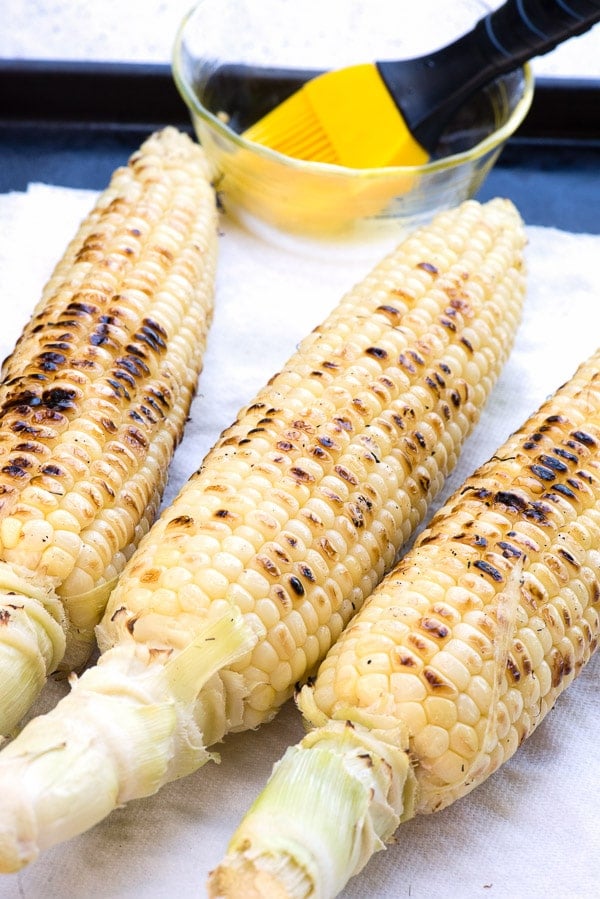 One of my favorite ways to enjoy summer corn is to grill it.  There are many ways to grill corn but I love the results when boiling it briefly then putting it on a piping hot grill to rotate it for just a few minutes, causing blistering kernels to deliver all the sweetness the corn has to offer.  I use the same method in my Grilled Mexican Street Corn (Elote) recipe which is a summer favorite in our house.
If it's possible to be annoyed with a delicious ear of corn on the cob, it would undoubtedly be when trying to free the kernels from the cob for a recipe like Grilled Sweet Corn Salsa.  Kitchen knives have to be uber sharp and still risk bodily harm or taking chunks of the cob along with the plump kernels.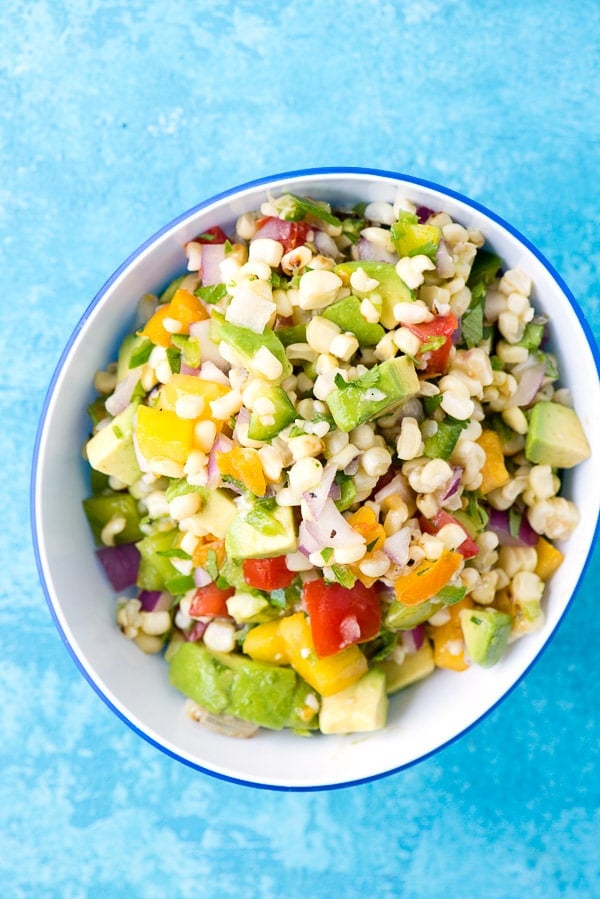 A few years ago a friend gave me a life-changing gadget for this very purpose: a corn zipper.  Candidly before trying it, I discounted it as a niche device that probably was not nearly as useful as it was cracked up to be.  Was I ever wrong.  One swipe of the zipper down the corn cob and full kernels drop to the plate with no effort whatsoever.  It's made me much more adventurous when making summer recipes for corn off the cob and has been elevated to my top 5 'must have' kitchen tools!
The Grilled Sweet Corn Salsa not only screams summer with its sweet flavor from the corn but it is a wonderful chance to use an assortment of ripe heirloom tomatoes too.  I love to add a mixed cup to play up the color along with all the traditional ingredients of a regular salsa for a sweet and spicy summer dip.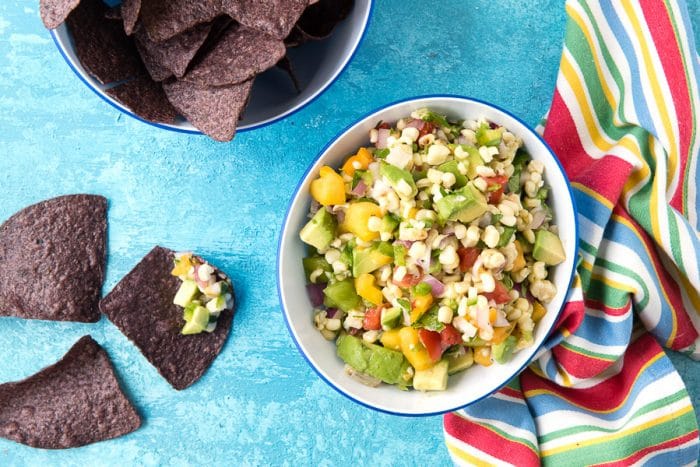 This Grilled Sweet Corn Salsa Recipe is a contribution to Food Fanatic in my role as as the Naturally Gluten-Free Fanatic.