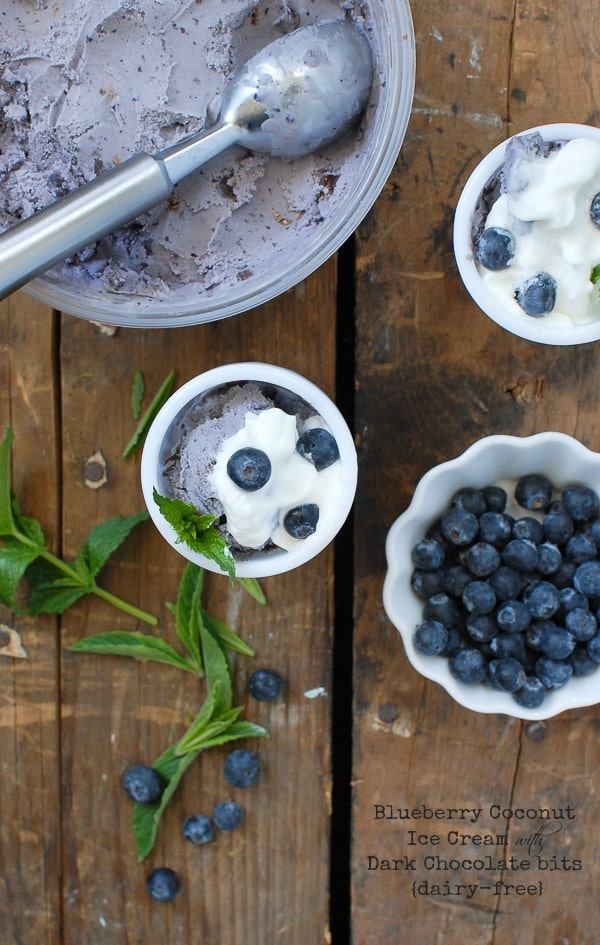 Summer is the season of fresh produce abundance. Farmer's Markets are full of fantastic seasonal options. Farm CSA shares are starting up delivering the freshest ingredients to our kitchens.
One of my favorite things to do in the summer is go berry picking. In Colorado there are farms to pick fresh strawberries, raspberries, blackberries and gooseberries. I maintain there really is nothing that tastes better than fresh berries off the plant. Warmed from the sun and bursting with full-bodied flavor leaving their out of season counterparts pale by comparison. I never can have enough on hand for eating raw or incorporating into a recipe, savory or sweet!
Blueberries are not a Colorado crop sadly. I've been enchanted with them ever since reading the book 'Blueberries for Sal' as a child, wishing to someday visit a blueberry picking location (perhaps without the baby bear that trails along behind Sal eating berries from her little pail). Though I won't be doing that soon I just bought 4 quarts of fresh, organic blueberries that could not be sweeter or more juicy and plump. As I popped them into my mouth considering what else I could make, the idea of an ice cream came to mind!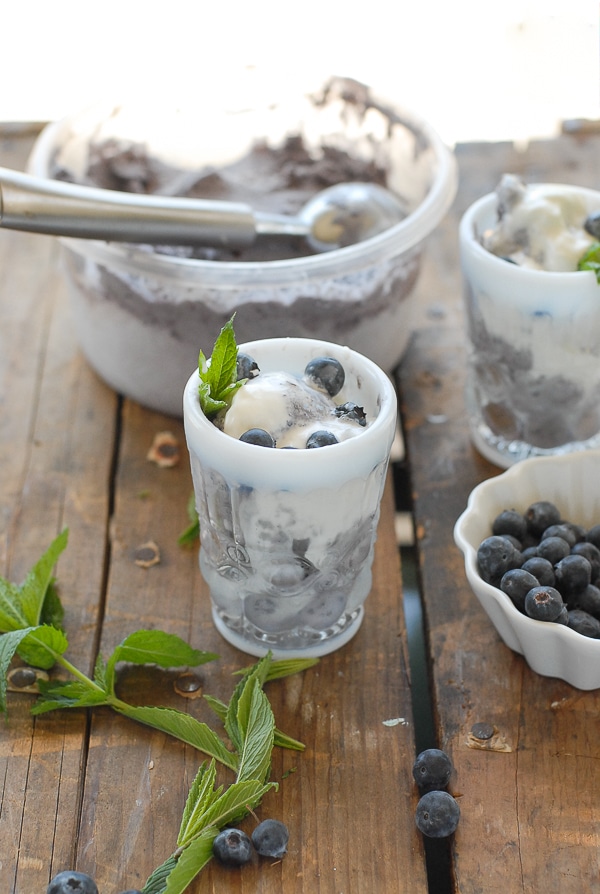 Summer is definitely ice cream season, isn't it? There is no better poster food for the season. Drippy cones on a steamy afternoon after running through sprinklers. A big scoop at a Waterpark to take the edge off the heat. I love the romantic image of old fashioned ice cream makers with the crank and salt, making a delicious batch for a picnic in a small town city park. Fortunately ice cream makers have come a long way and the process is much less labor intensive and faster today.
As much as I love ice cream, I will admit it often leaves me thirsty and tired. I've shared some experimenting I've been doing over the past few months with Silk non-dairy milks (coconut, almond and soy which we drink daily at home). I decided to create a blueberry ice cream recipe using Silk Vanilla Coconut milk and traditional coconut milk for a light, flavorful, creamy 'ice cream' that is refreshing without the thirsty factor that can accompany traditional ice cream. It really features a more natural flavor of the fruit and is elevated by some dark chocolate bits too!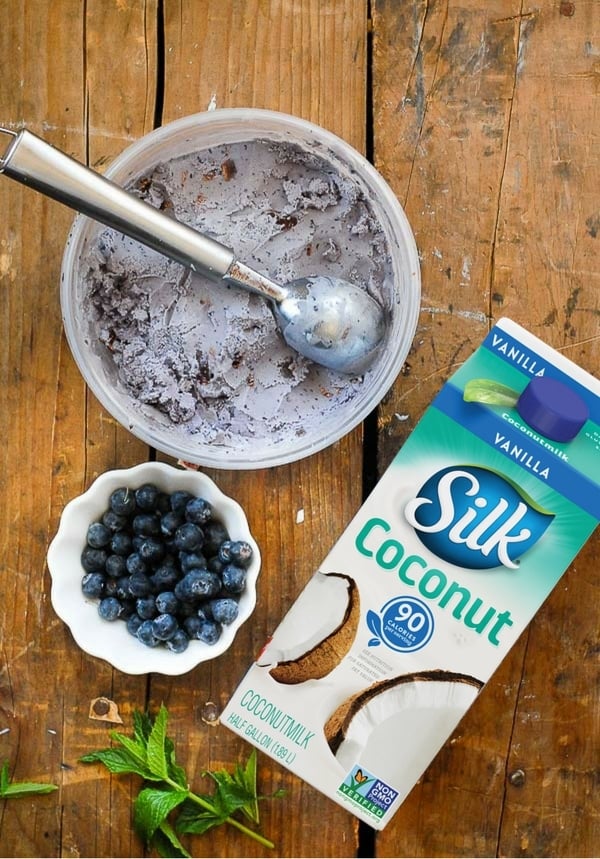 I have been loving using Silk's Coconut Vanilla milk in everything from coffee to recipes. We are fortunate to have so many milk options today which allow dietary choices and preferences as well as great options for recipes. Silk is a local company (love that) who produces their products with integrity making them even more compelling to me.
A great way to learn more about Silk is by following their Facebook page. They share product information, recipe ideas, inspiring thoughts all delivered with an upbeat outlook. Check them out and give them a LIKE!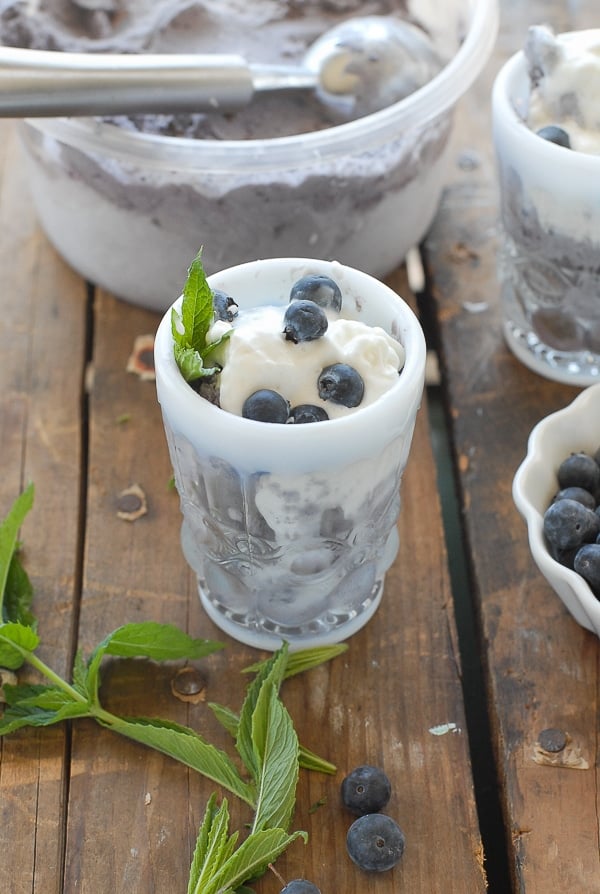 This is a sponsored conversation written by me on behalf of Silk. The opinions and text are all mine.